Continuing our weekly news snippets, here are some interesting ones for Week 36
Levi's, Gap, and AEO Snag Strategic Startups with Cash on Board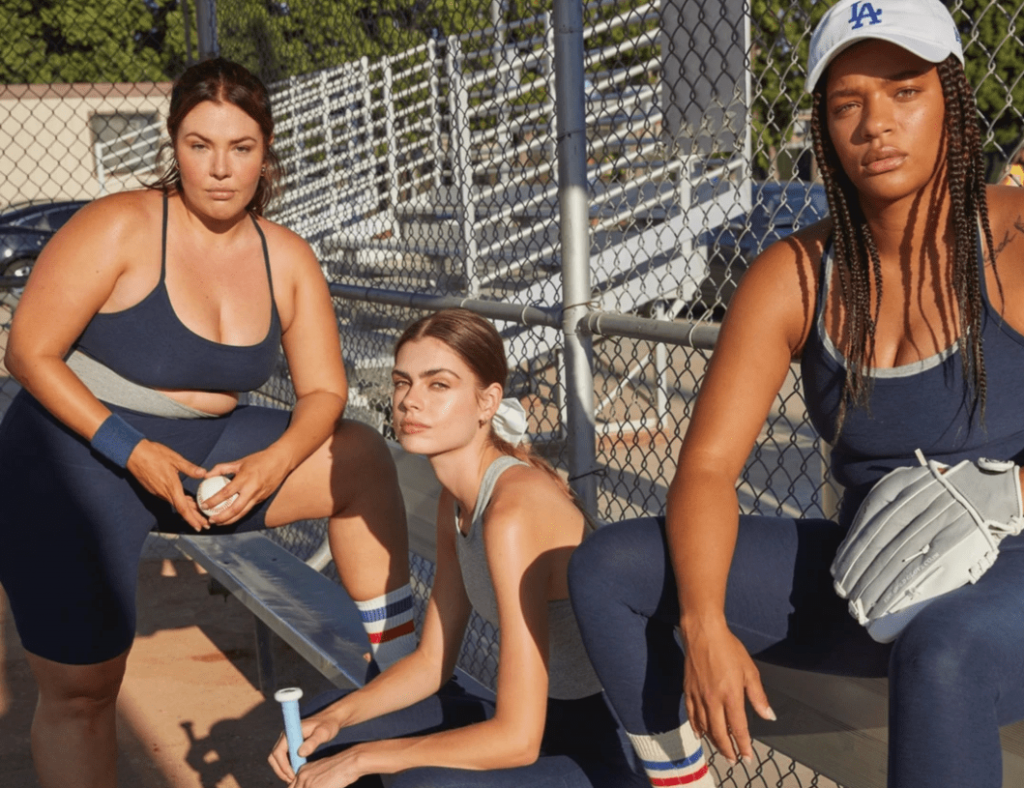 Over the last month, denim-related brands have gone on a buying binge. American Eagle Outfitters acquired logistics-focused AirTerra, and Drapr, a virtual try-on e-commerce startup, is now part of Gap Inc. Levi Strauss & Co. made its grand entrance into the activewear category by acquiring Beyond Yoga. Each of the three retailers has enough cash on hand to fulfill the acquisition. Gap Inc. had $2.4 billion in cash and cash equivalents as of last month's second-quarter earnings, while AEO had $774 million in the bank. And when Levi Strauss & Co. reported in July, the denim brand had $1.2 billion in cash reserves. Levi Strauss is venturing into new ground. The denim legend hopes to increase women's sales from about one-third to more than half of total sales. Given that the global activewear market is expected to hit $200 billion by 2020, according to Euromonitor International, and encountered tremendous growth during the Covid-19 pandemic, acquiring Beyond Yoga could be a quick way for Levi's to achieve that target, instead of dedicating new resources and employees to creating a new category from the scratch. Anyway, not every acquisition is the same. The Beyond Yoga deal, and Levi's capitalization on a hot category, serve a very different purpose than AEO's and Gap's technology initiatives, which have both sought to restructure themselves with smaller, more agile physical operations. AirTerra will function independently for the time being, according to AEO, while supporting the supply chains of American Eagle and its other retail clients. The startup complements the apparel company's ongoing supply chain attempts, demonstrating its willingness to build and buy.
UK's Antur Supply launches Crowdfunding for its new performance denim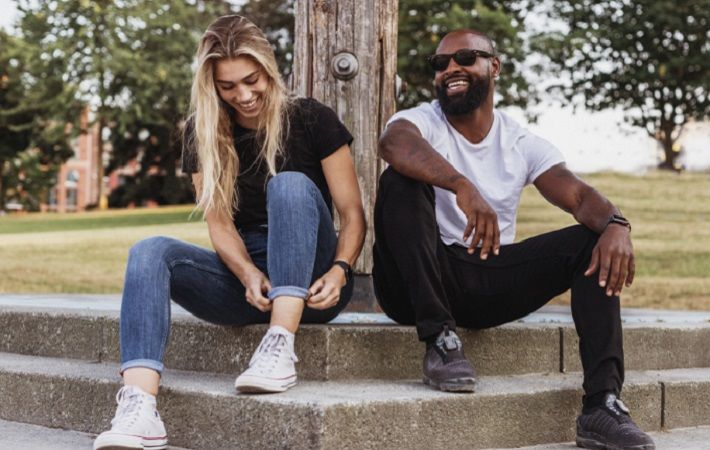 Antur Supply Co, a lifestyle brand curated for the adventurous spirit based in the United Kingdom, has launched a Kickstarter campaign for its new performance denim jeans. The company's unique ASX denim fabric, which is composed of a cotton, Coolmax, and Lycra blend for optimal comfort, is featured on the breathable, durable, and unrestrictive denim with deep functioning pockets. Coolmax denim is 30% more breathable than regular denim because it is engineered to keep moisture away from the skin. It also has thermo-regulating features, keeping the wearer warmer in the winter and cooler in the summer. The denim is amplified with a gusset panel for stretch, mobility, and durability. In addition to deep pockets in both men's and women's jeans, the company has added a secure flap to the inside of the back pocket to help keep valuables safe. The jeans also have a Silverplus finish that makes them water-resistant, anti-odor, and anti-bacterial, reinforced belt loops, a sustainable backpatch, Coats Epic EcoVerde threading, and eco-friendly metalware. The performance denim was funded entirely in less than 10 hours, according to Osian Gwynedd, owner of Antur Supply Co. It currently has 799 backers who have pledged a total of $86,086.
Premium American Brand Frame launches Bio-Degradable denim Collection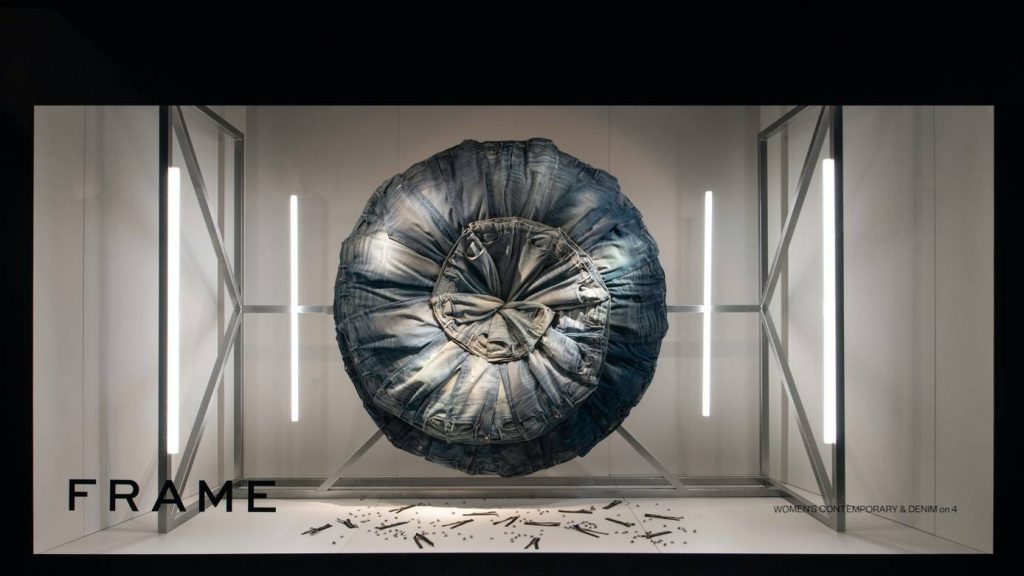 The frame has launched (Bio) Degradable jeans in collaboration with Milan-based and family-run Candiani, which are made from 100 percent biodegradable cotton.
The (Bio) Degradable denim collections for both men's and women's wear entail three innovative fabrics: Rigid 727, Comfort Stretch 785, and Super Stretch 778 denim, which degrade according to stretch content. While the rigid fabric is entirely made of cotton and is fully biodegradable, the comfort stretches and super-stretch fabrics use Roica V550, a yarn that decomposes in a fraction of the time that conventional yarn does and leaves no harmful substances in the environment. Candiani's signature micro plastics-free dying process is then implemented to the jeans to ensure that they are biodegradable. Each style is also made with "minimal impact," according to Frame, as the jeans are sewn with 100% Tencel threads that break down with the denim, and metal rivets have been replaced with embroidered "drivets" and buttons made from recycled metals. Organic or recycled cotton pocket bags and labels, as well as recycled paper hangtags printed with soy-based ink, are also used on the jeans. The frame has commissioned London-based creative studio Isabel + Helen to design a window display for Frame's Madison Avenue, SoHo, and Dallas stores, as well as department store Harrods, to commemorate the launch. The sculptures "reference the circular and almost infinite journey of the innovative denim". Prices for the collection begin at 225 pounds and will be available online at frame-store.com.
Unspun Generates $7.5 Million for US- based Robotic Manufacturing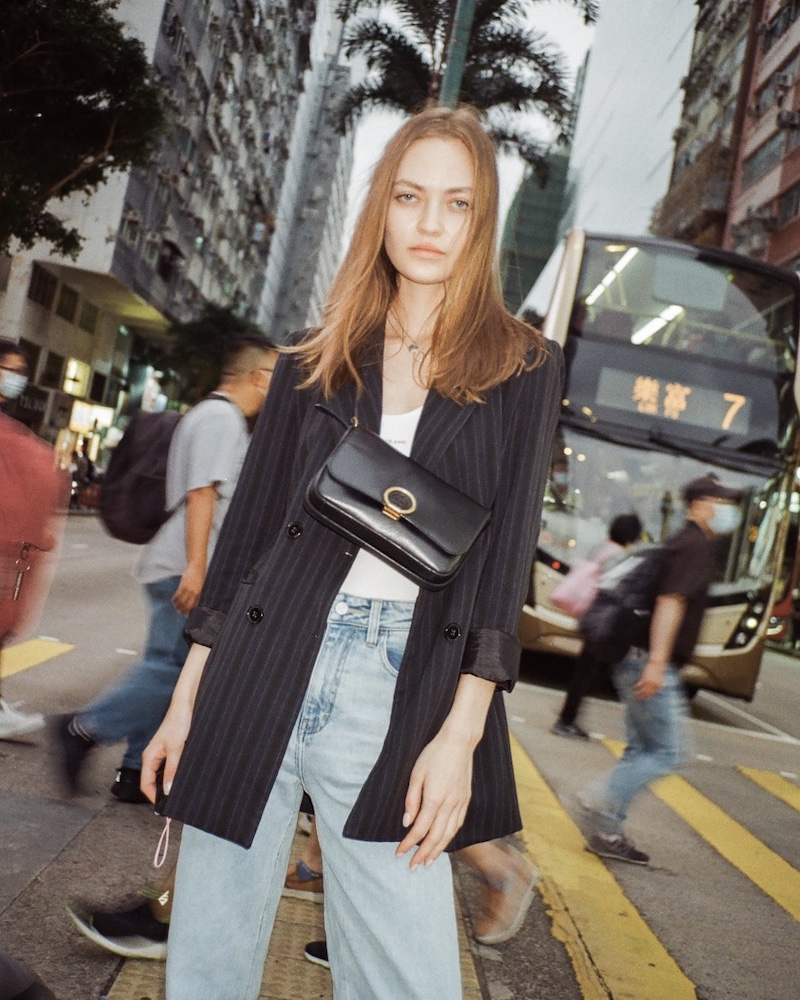 The robotics and digital apparel company announced on Wednesday that it had raised $7.5 million in seed funding to further its mission of eliminating waste in the jeans production process. Unspun's business model is appealing as both an investor and a customer, according to investor Duncan Turner, general partner SOSV and managing director at venture capital-based programme Hax. "The Unspun team opened my eyes to the horrific waste within the fast fashion industry and inspired me with their solution for fixing it: Make the best jeans you ever owned, in the U.S., without any waste," he said. "Simple and brilliant, just like the jeans which I wear proudly as a first customer." The main objective of the San Francisco and Hong Kong-based company is to reduce global carbon emissions by 1% through automated, localized, and intentional manufacturing. Its made-to-order business model reduces standing inventory and returns while also better-aligning profitability and sustainability. The National Science Foundation of the United States, HAX (SOSV), Highland Capital, The Mills Fabrica, Sequoia (scout), HK Cyberport, Fifty Years, Prelude Ventures, Novetex, Climate Capital, and the Straubel Foundation have all previously invested. Following that, the company intends to focus on on-shore robotic manufacturing, which will enable fully localized, automated, on-demand, and profitable U.S. production in minutes. It also expects to become a B Corp within the next few months.