Japan has always been a place to visit in the bucket list of denim lovers who travel there for inspiration and therefore the 1st edition of Denimsandjeans Japan, which is all set to welcome the global denim community on September 29-30 at Sunshine City, Tokyo, is a must-attend event for all the denim connoisseurs. However, this is not the only reason why Denimsandjeans Japan show should not be missed. In fact, there are 8 more reasons !!
#1. Japanese Denim Companies
It's a little uncommon to see many Japanese Denim companies together in one place quite often at trade shows and with many of these companies joining the show, it is an opportunity to meet them together in one place. These include companies like Kuroki, Kurabo, HAP (technology+garments), Collect ( Japan Blue ), Whoval(Laundry), Nihon Menpu, SAAB (garments), Showa Tex, Shinohara Textiles, JDS Garments, and Amhot holdings. Besides the Japanese, there are some of the most reputed supply chain companies from all over the world at the show.
The complete list of the exhibitors for as of now can be checked at this page .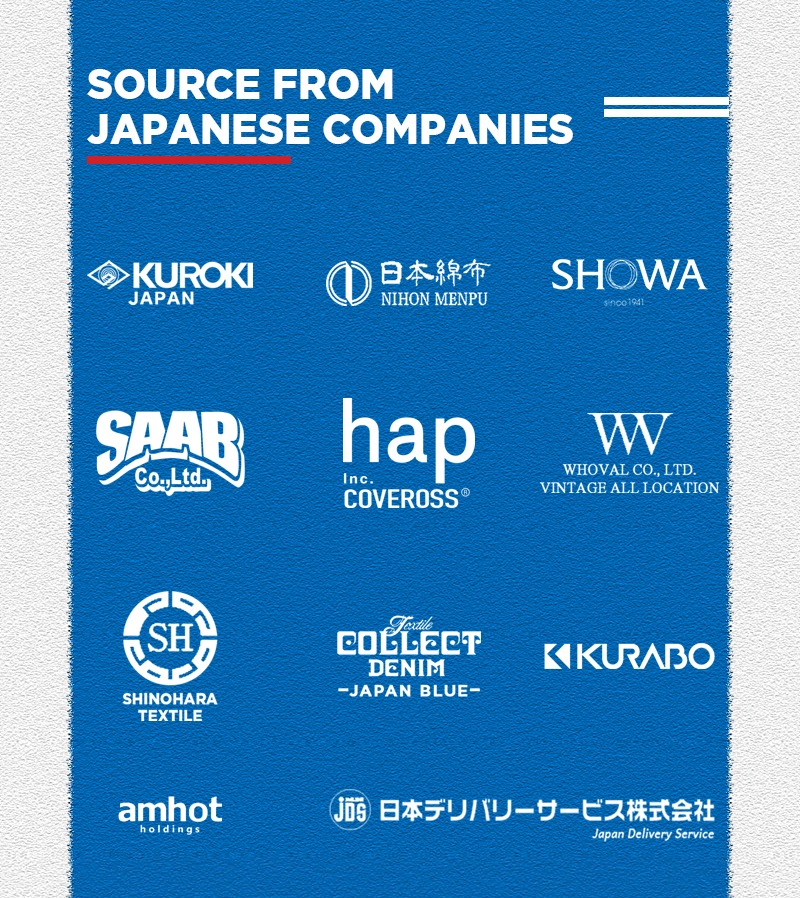 #2. Display Of 100 Years Old Vintage Denim By Elleti (M.O.D.E)
On June 19th this year, Elleti Group inaugurated – Museum of Denim By ElletiGroup(M.O.D.E)in Italy. The Museum has a truly impressive display of over 13,000 pairs of jeans items, a mix of development samples from the old Martelli Archives, from the current ElleTi archives and several market samples.
At the 1st edition of Japan show, a tiny Museum will be set up by elleti group, where the visitor gets to see a lot of vintage denim garments including prized vintage products from 1910s to 1950s including Levi's Type 201 (the "value" alternative to the famous 501XX), the style 333, the original 701 (first women's jean ever made), some World War II 501s, the original Lee 101 Cowboy with arcuate stitching, a dozen examples of Boss Of The Road, several early Stronghold, CQ WO, Powell, Underhill, L. Elkus, Montana, Hercules Overall, Japanese coat and Kimonos from unknown brands from around WW2 times. This display will be inspiring!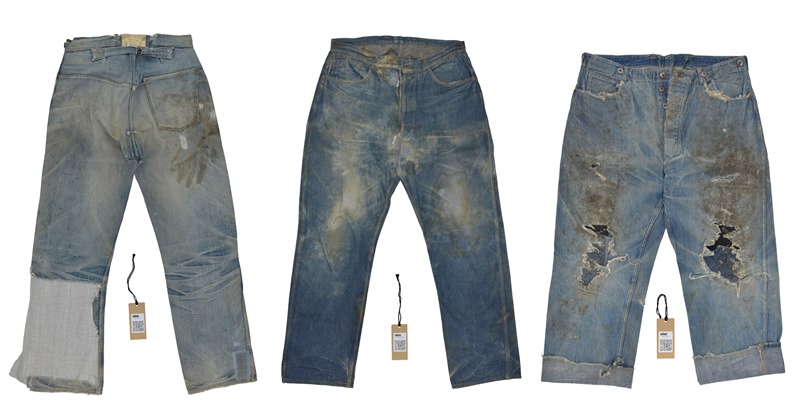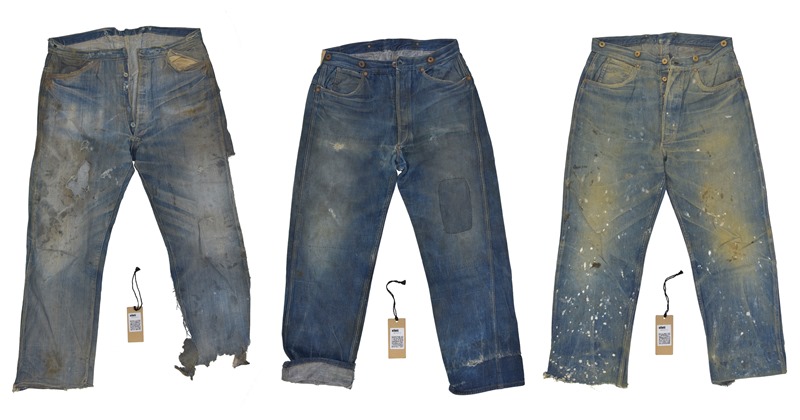 #3. The Father Of Denim – Adriano Goldschmied
Denimsandjeans is honored to have the presence of Mr. Adriano Goldschimed, who will be presenting his new and internationally acclaimed – WISER WASH TECHNIQUE at the show and the launch of WISER WASH in the Japanese Market. Besides, it is always one of the greatest pleasures to hear the guru speak on various aspects of denim.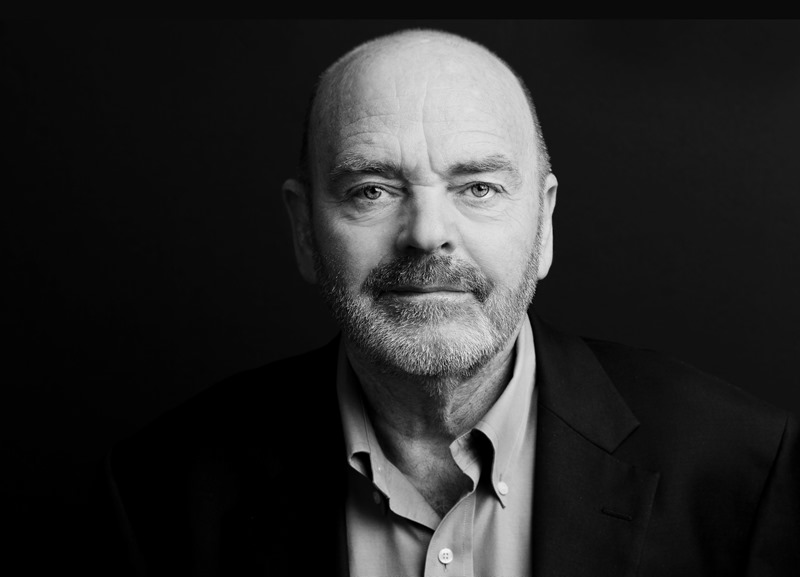 #4. Alchemy – The Arvind Indigo Museum
Alchemy is the ARVIND Indigo museum launched by Arvind group of India. The Museum which showcases creative expressions by master craftsmen, contemporary artists, and designers to expand the vocabulary of indigo. It highlights their co-collaborative endeavors with this unique dye along with leading contemporary artists, who were invited to respond to indigo's history and its characteristic hue. Indigo has been applied to a vast number of materials including ceramics, stone, glass, metals and many others to present the vast possibilities of using Indigo in various mediums.
Some of the artifacts from the museum shall be displayed at the show.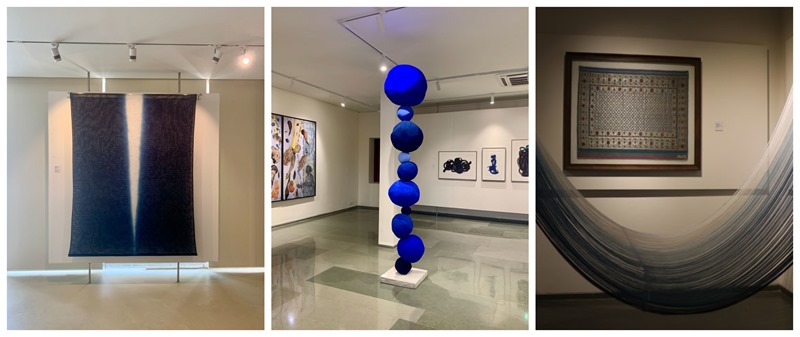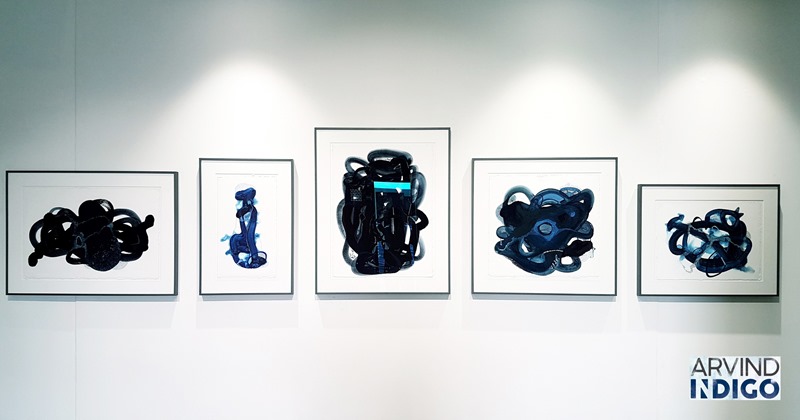 #5.Trend Area
Checking out the trend area at the show would be a visual treat for many visitors with its focus on Sustainability, Designed Innovation, and Japanese styles. Most of the exhibitors are coming out with unique products specifically for this market and they need to be top-notch in terms of materials, presentation, style, etc. Of particular interest would be the categories JAPANESE STYLE and SELVEDGE CORNERS.
#6. Workshops and Presentations
A number of workshops are expected to be organized at the show. One of them will be by Japanese laundry WHOVAL and the fabric manufacturer Collect (Japan Blue group). They will be organizing a workshop at the show on Denim Finishing which includes grind, print, and damage finish process the Japanese way. Apart from that, some exhibitors are also working with Japanese Manufacturers and Brands to create capsule collections collection which will be showcased at the show.
There will be 5-6 knowledge sharing sessions which include seminar presentations and panel discussion on recent denim developments and sustainability. Internationally acclaimed Denim Expert including Stefano Aldigheri, Adriano Goldschmied, Luigi Lovato, Takehiro Sugiyama, Stanley Hwang, and Katsu Manabe join the list and many more will be announced shortly.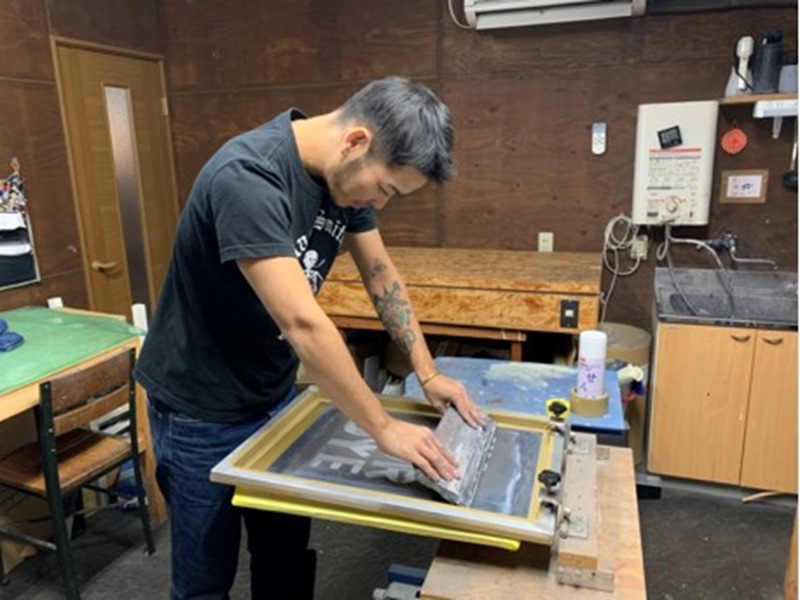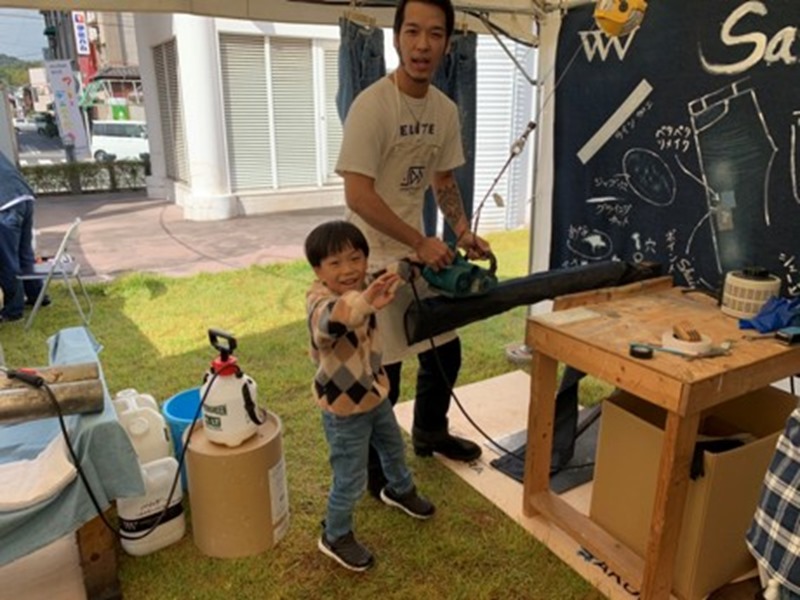 #7.Meet Japanese Denim Community
At the Denimsandjeans Japan Show, you will be able to meet a large part of the Japanese denim community in one place. The show will bring together professionals from the Japanese denim industry including retailers, brands, manufacturers, designers, and others.
#8.Denim Shopping
The show location is also not very far from the hotspots of Japanese brands in Tokyo  Daikan Yama, Shibuya, etc where many stores of Japanese brands are located. When you are done with the show, you may want to go to some of the possible places which denim heads visit.  Here are some of the recommendations :
Momotaro Jeans Aoyama

Warehouse Ebisu

KapitalEbisu

TORO VINTAGE CLOTHING
Sunshine city itself is located in an area that is a hub of youthful activities in Tokyo with a lot of boutique shops – old and new, cross-culture influences, Anime and Manga events and much more.
You might be wondering, where are the details of these brands/showrooms so that you can plan your schedule accordingly, then you need to log on to the official website of Denimsandjeans Japan Show and check their tour section or you may directly reach there checking this link .
If you have any questions, you can directly drop an email to the organizers at info@denimsandjeans.com
Decision-makers of leading Japanese as well as international brands, retailers, buying houses and factories are also expected to visit the show and once again provide an opportunity for visitors to get the most out of JAPAN+DENIM!
Register here and feel free to contact us at info@denimsandjeans.com for any information.