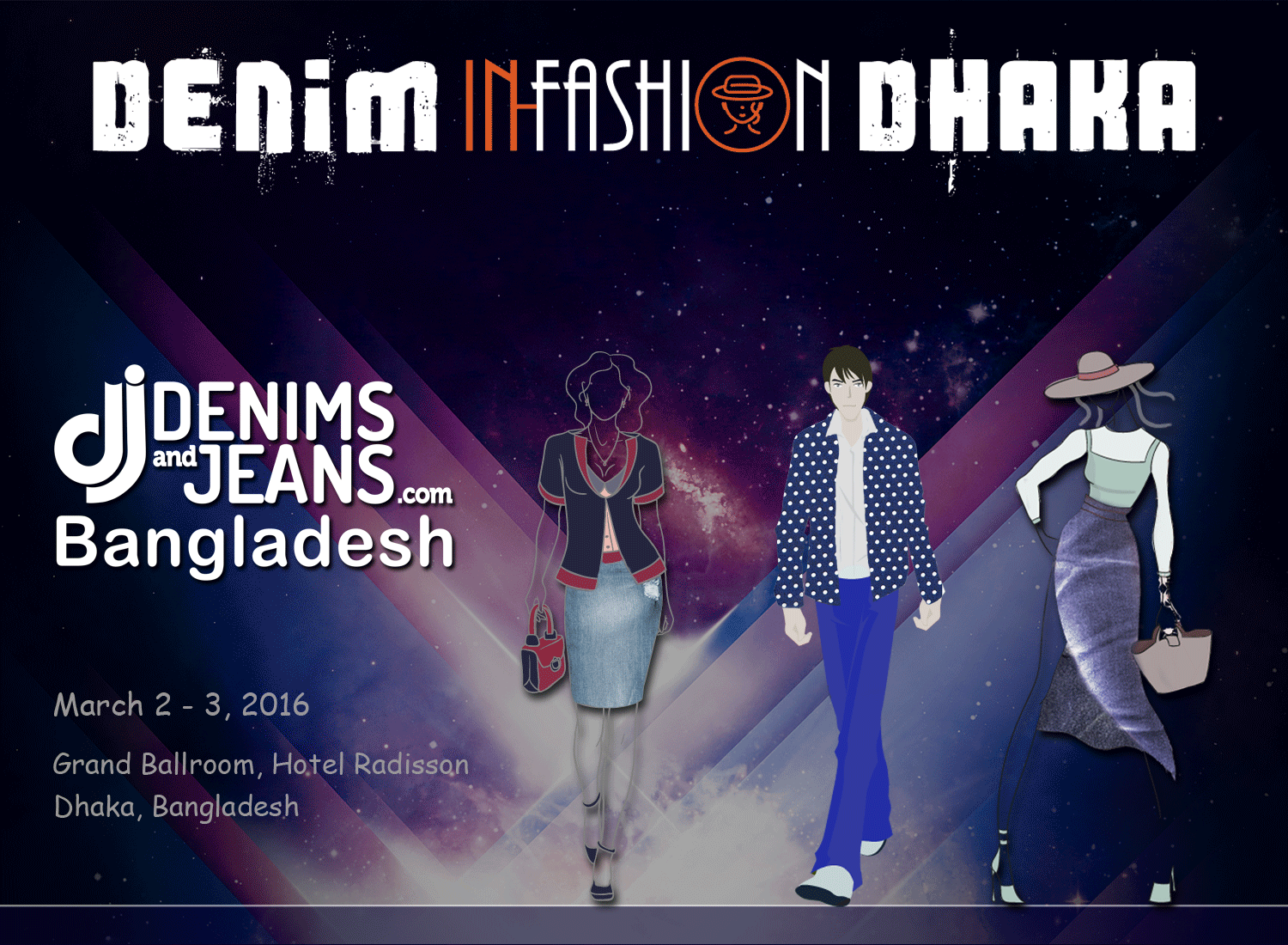 After the success of the fourth edition , Denimsandjeans brings the 5th Edition of the show to Dhaka on March 2nd and 3rd.
Denim has gone posh. From Alexa Chung for AG Jeans to Marques Almeida and even Prada , designers are using style and history to create  nostalgia and style reinvention. Denim has been growing continuously in the last decade but what new has happened is that the high fashion has joined the bandwagon of denim affiliation.  This season with Prada's Spring 2015 menswear show, denim started becoming a catwalk trend. Gucci's was sun-bleached or on neat shirt-waisters with giant pockets. Dolce & Gabbana embellished their women's jeans with rhinestones. Burberry, meanwhile, brought the denim jacket on to the catwalk at both their men's and women's shows. The collection was  full of 70s-style jeans nostalgia with stitching highlighting pockets and boot-cut shapes, teamed with bobbly jumpers and flat sandals. . Prada, Louis Vuitton, Stella McCartney, Chloé – mix denim with the other big trends of the season For a few seasons now, many fashion editors have been seen more in Junya Watanbe patchwork jeans than the once universal Cocktail dresses.

All these developments lend credence to the idea of denim quickly capturing space as a  FASHION CLOTHING. And this prompts us to chose  DENIM IN-FASHION as the theme for our next show on March 2nd and 3rd, 2016. Look out for the fashion denims at our next show !
For starters ,check out the show video here  for the last show and a  report on the show here.
.