The first edition of  Denimsandjeans.com Vietnam shall be held on 16th and 17th June at HCMC and shall bring some of the most reputed local and international mills and supply chain partners together at one place.
The show brings together 36 companies from Vietnam , Bangladesh, Pakistan, India, Italy , Brazil, Turkey , Indonesia, China etc.  in the denim supply chain  together for a great sourcing opportunity  in  garments, fabrics, accessories and chemicals related to this industry. The show , as in all other Denimsandjeans show, shall be a complete event with not only great exchange of business opportunity between buyers and suppliers but also some great knowledge sharing by experts from around the world.  A number of presentations and talks ensure that the visitors are busy checking out and upgrading their denim knowledge !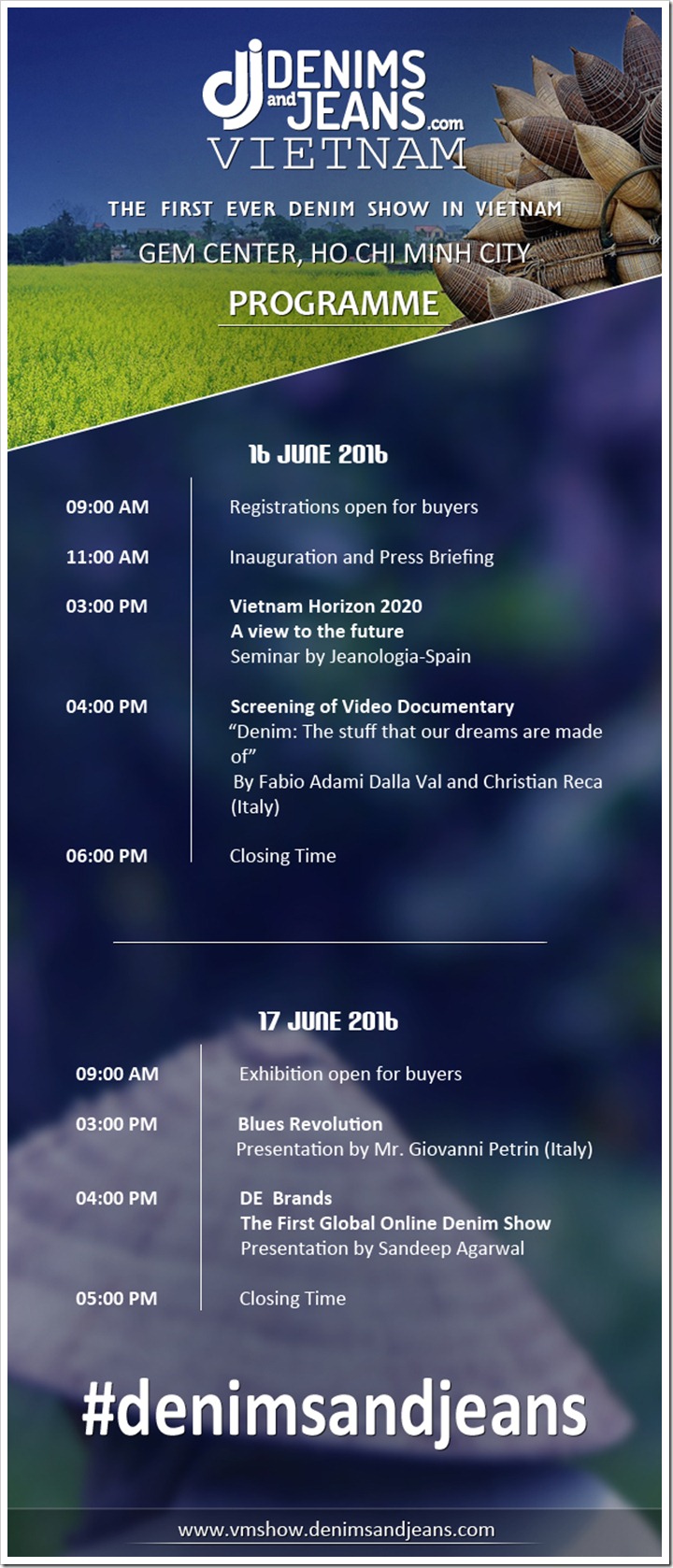 Our exhibitors include some of the most reputed denim suppliers in Vietnam and eight other countries . Click on their names to find our more about them .