Iskool is a cutting edge educational project created by the Turkish Denim Company  Isko and its partners to share unique know how with students of top fashion schools globally and enable them become tomorrow's top industry professionals. The denim design awards by Iskool enables students to create designs based on Creative themes identified by Creative Room™, ISKO™'s style and design center.
Genderful – Broad Theme Direction 2017
Normative gender categories are being dismantled around the world. The old gender binaries no longer have the social weight they once did. Progressive media outlets and college campuses are promoting ever new and evolving forms of identity. This erosion of the old stereotypes is coming to be known as Genderful – a celebration of the new and inclusive ways to conceive of the multiplicity of modes of self expression.
1) From Unisex to Multi-sex
The term unisex refers to the collapsing of traditionally binary gender characteristics into a single (uni-) category. Rather than dividing behaviour, style, activities, etc. into male and female, unisex envisions blending these distinctions into a unified, undifferentiated sex. In fashion, this has manifested as garment designs meant to appeal to both men and women, which can be worn in a variety of ways. Isko's challenge to students was  to think a new category for fashion which entails a more fluid and multitudinous set of identities: multi-sex.
Requirements: TRANSFORMABLE / SUSTAINABLE/SUPERNORMAL / EXTRA-ORDINARY
2) Identity Beyond Gender
Identity is more than gender, but the fluidity of gender categories has opened up new ways of conceiving of identity. Revelations about the social construction of gender identity have led us to rethink other identity categories. In the new globalized society we are able to transcend the boundaries of race, nationality, class, age and more. The flexibility of these cultural and biological boundaries allows us to imagine entirely new and novel identities for ourselves. Here Isko wanted students to imagine new ways to leverage the cross-pollination of identities and interpret them in design.
Requirements: HYBRID / GLAMOROUS/PLAYFUL / PROVOCATIVE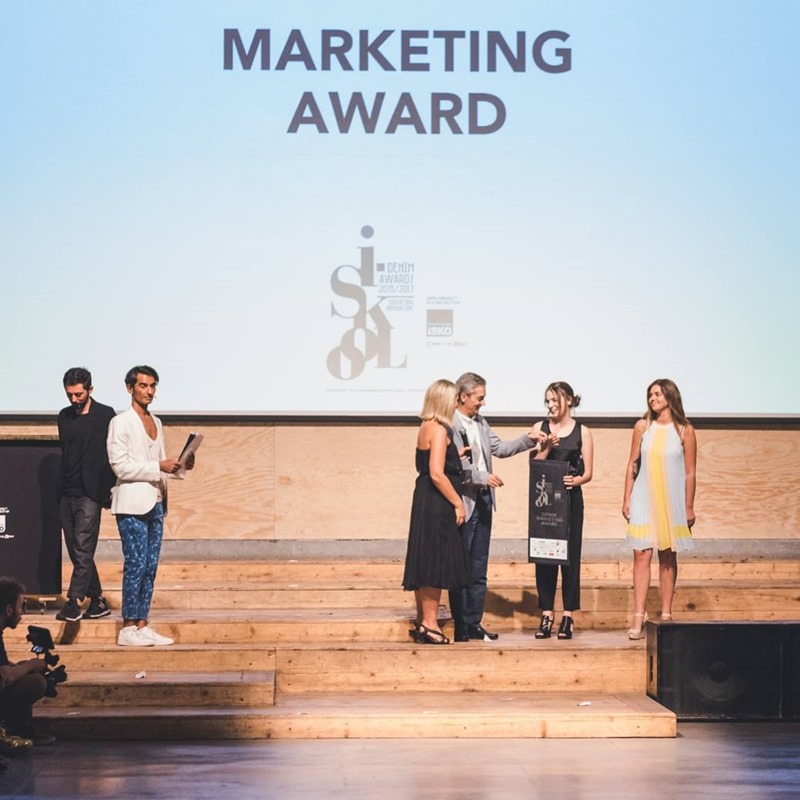 Iskool selected 16 students as finalists from 5 teams and came some of the most influential schools for marketing and communication worldwide.
Moda Sapienza
Milano Fashion Institute
POLIMODA
Bocconi University
Politecnico di Milano
The winners of the contest were who chose "Create Yourself" as a motto.
Isko celebrated the winners (students with 6 special awards and with an amazing party) of the fourth edition on Wednesday night in Milan, held in Milan at "Base" space at Base venue, a former locomotive plant,with a fashion show, ceremony and party. of ISKO I-SKOOL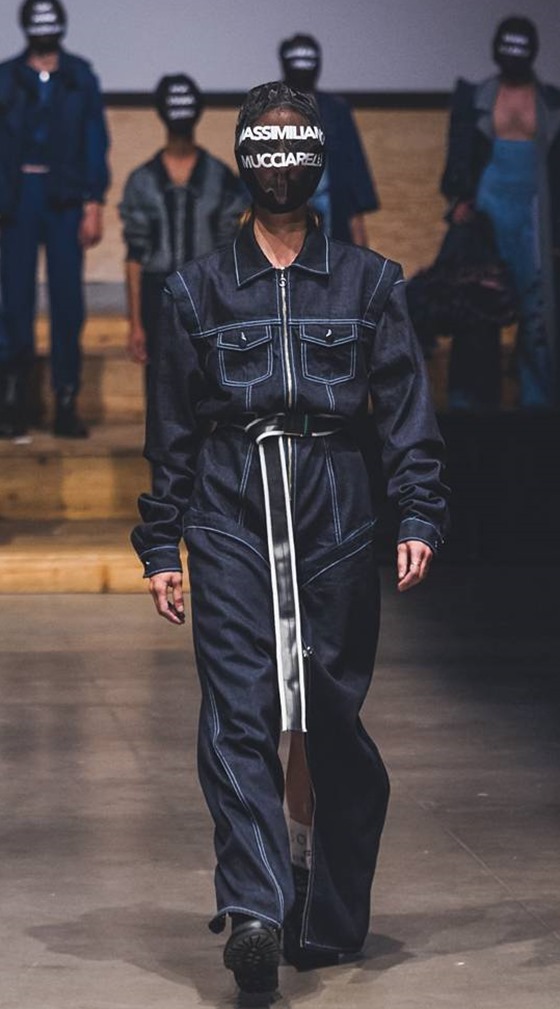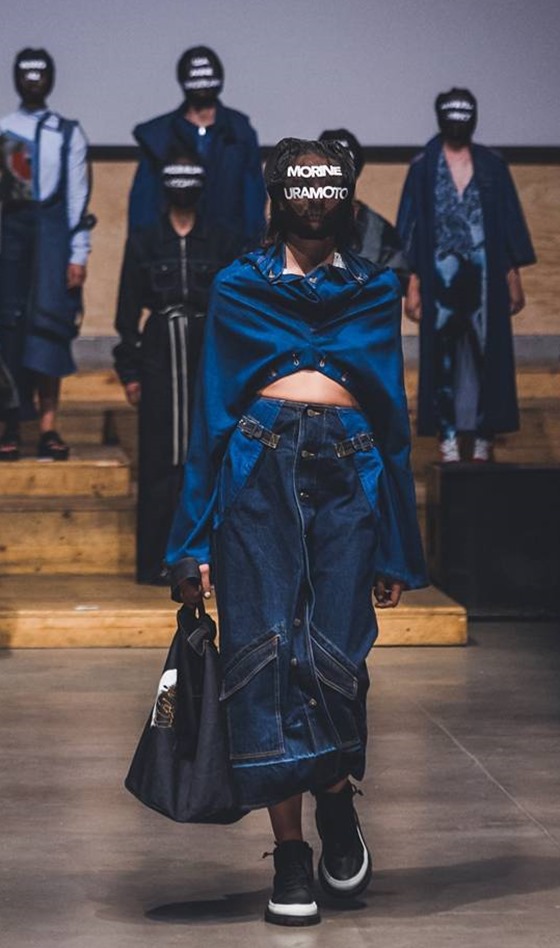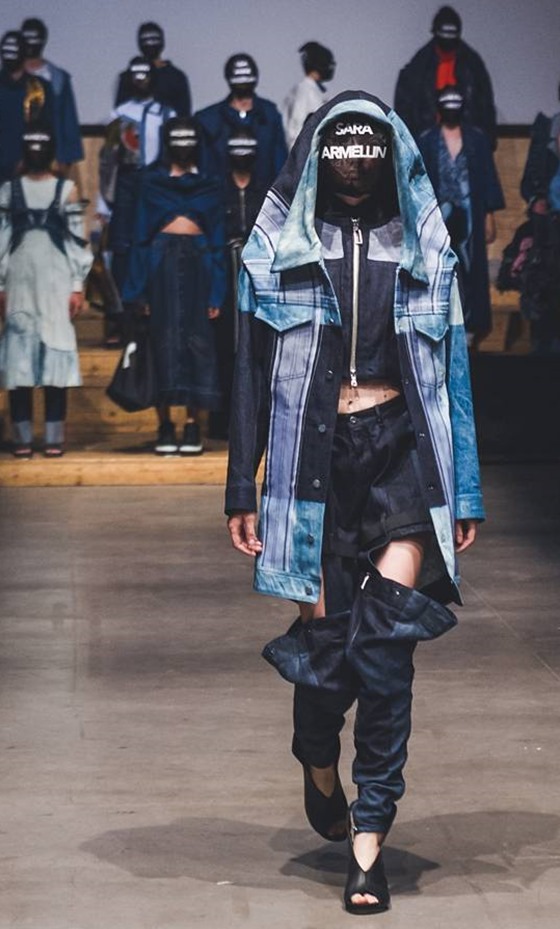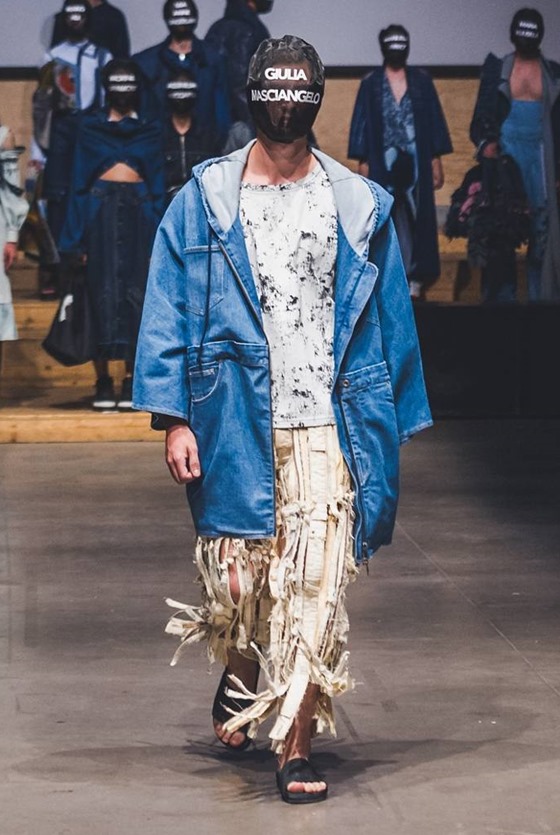 DENIM DESIGN AWARD
Winner of the Best Seller Award – Massimiliano Mucciarelli (Università Iuav di Venezia), awarded by Adriano Goldschmied (Denim Innovator)
Winner of the Responsible Innovation Award – Morine Uramoto (BUNKA Fashion College), awarded by Tricia Carey (Lenzing)
Winner of the Best Show Piece Award – Sara Armellin (POLIMODA), awarded by Silvia Lo Giudice and Massimo Pasqualon (Peter Non)
Winner of the Reca Award – Mianchen Wang (The New School – Parsons), awarded by Paolo Diacci (Reca Group)
Winner of the Swarovski Award – Giulia Masciangelo (NABA), awarded by Claudio Marcolli (Swarovski)
MARKETING AWARD
Winner of the Marketing Award: team led by Sara Giordano (POLIMODA), awarded by Diana Profir (Itema) who claimed that "green really is the new black."
Goldschmied insisted on the importance of such contests he recalled he "didn't have Isko nor the awards and we found our own way of passion, talent, liberty and freedom" wishing the student will be able to do the same.