Nandan denim is one of the largest denim mills in India and a part of the Chiripal Group . With a capacity of over 60 million mtrs, the company is present in all major markets globally dealing with large brands and retailers. We spoke to their Vice President – Subrata Ghosh – an industry veteran who has a vast experience of over 32 years in the denim industry.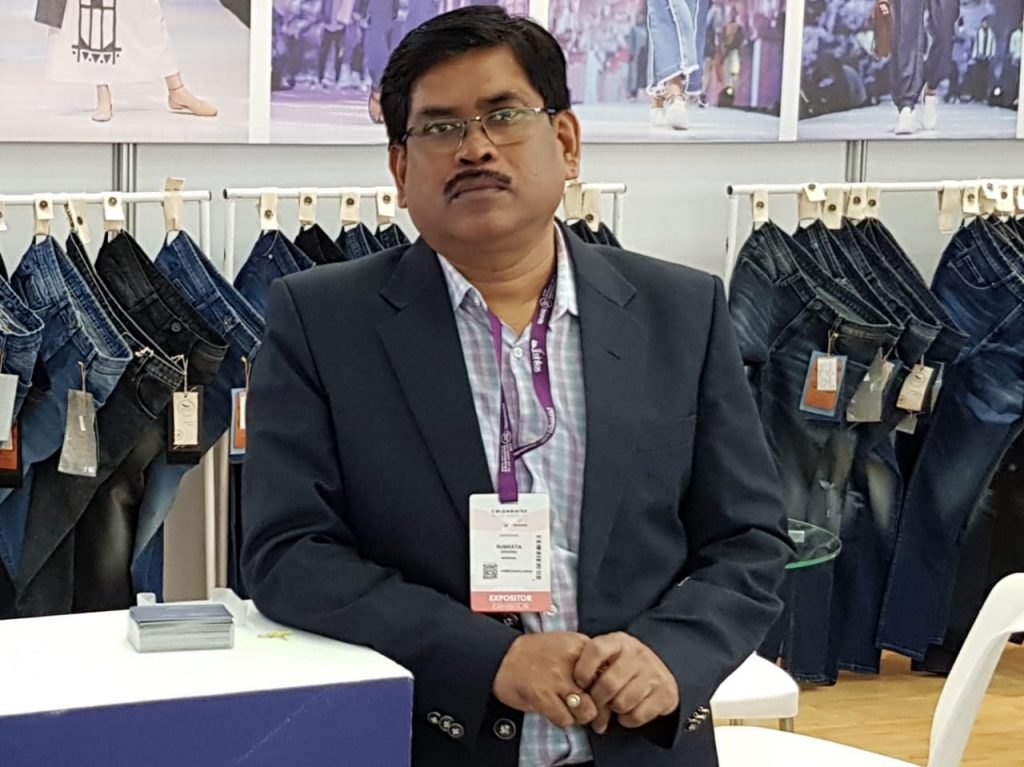 Hi Subrata , pl tell me about your latest collection of Aw 22-23
In the present market scenario, main challenge is business sustainability in denim supply chain. Garment MRP is not changing in the same speed of all fabric raw materials. So pressure is on denim mills. So In AW 22-23 collection our first focus is Value engineering of fabrics keeping color, optics and feel as per trends.
As fashion is cyclical, we are getting Ring optics back in fashion. In high end brands woven knits still getting more popularity. Though frankly there is no off take of Sustainable denim in Indian market, we are presenting our full range of real sustainable denim.
What is Nandan's basic philosophy towards sustainability.
Till today, Sustainable denim means, GOTS, BCI certified denim. But in true sense, GOTS and BCI certified denim are very small component of sustainability. Real focus should be denim from PCW, re-cycled poly and process re-engineering that save water and energy . Green fibres, alternates of cotton, are also very important.
Not many companies are going for 100% recycled products . Are you working on such fabrics?
As we all know, it is very very difficult to make fashion denim from 100% re-cycle raw materials. But we at Nandan denim ltd, are keeping it our goal and developed few articles also with 100% re-cycle materials as well.
What would be your focus products at Denimsandjeans Show in Bangalore?

Focus at Denimandjeans show are, value engineered products, "Best out of waste" means Sustainable collections other than regular AW 22-23 collection. We have to gain confidence of brands that Value engineered products are also fashionable, so keeping them side by side.
How do you see the denim industry changing post covid?
Covid has become past now, at least we should think in that direction. New challenge is handling "White Gold" i.e. Cotton price. It may be the after effect of Covid also, we do not know the real reason. But yes, post Covid, business opportunity has increased from export markets and there is good demand from all countries. For fabric suppliers, there are change of customer profile . Eg Online brands became very active immediately after covid though we see see instore brands back in action now .
For more details on Nandan's products and to fix any appointments at the show, contact at sghosh@chiripalgroup.com