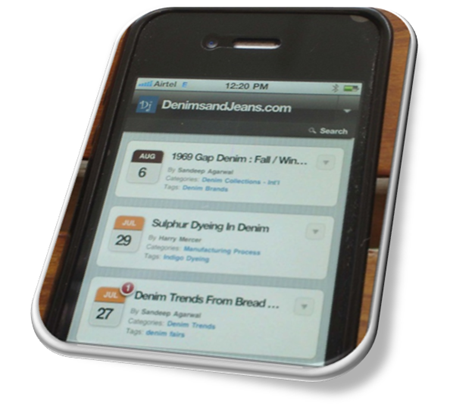 Denimsandjeans.com is now iPhone friendly. So many of our readers who wished to easily check our reports through their iphone – can now be happy!
How to read the latest denim reports on iphone ?
Just open the 'Safari' browser on iphone and open www.denimsandjeans.com.  You would see the above image immediately on site opening Also not only the reports , you can check out easily our different pages and categories , tags etc easily from the iphone without needing to see the entire site . This will also help in easy loading of the site and easy searching of our reports.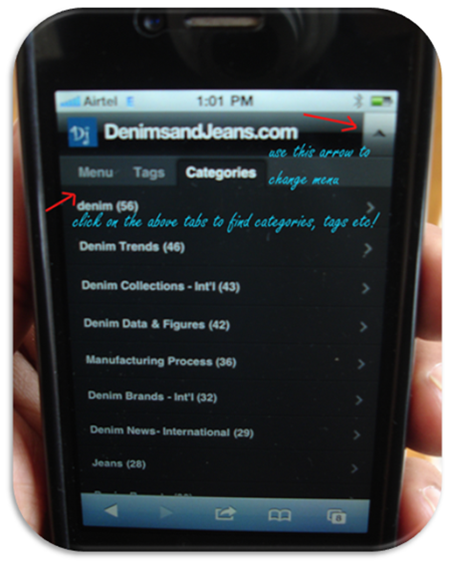 Do let us have your feedback and let us know  how you find this new application …