Self Edge is one of the most famous denim store in US  having antique and most authentic denims. Located in NY, San Francisco  and LA , the store carries a full line of denim clothing and jewelry from cutting edge designers and artists from Japan.
Recently , they launched a denim repair studio – "Darn It" -  in San Francisco. Opened with a purpose to repair old and worn out jeans , the studio has some very special machines – 1950s Singer Darning Machines, a rare 43200G Union Special Chainstitching Machine and a 1920s Steel kick press. These are some very rare machines – specially the 43200G. Most of these machines were lapped up by the Japanese in the 80s and 90s and then it became really difficult to find them.
So if you have an old favourite jeans which is wearing out and you do not want to lose it , it would be a good idea to get it repaired at "Darn- It" .
Darn-It! specializes in hard-to-find services like chainstiched hems and fixing holes without the use of patches, but they can pull off just about any job you can imagine – from replacing buttons and zippers to fixing torn pocket bags and installing iron-riveted suspender buttons. Repairs cost a flat fee of $40 which is not less . But if your jeans is worth  a few hundred dollars (of cost and your personality print) , then sure its not a large amount.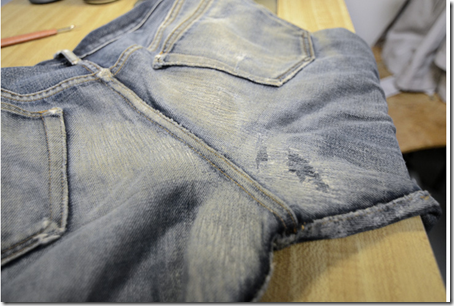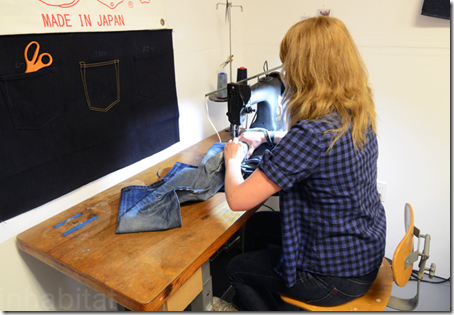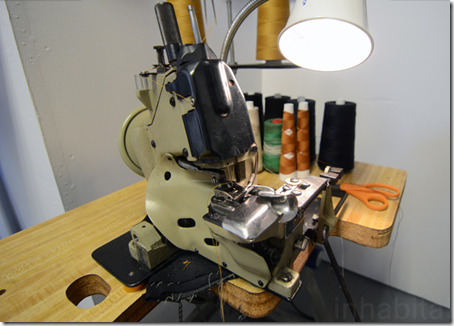 Image credit-Ecouterre