Fashion is a huge industry worldwide churning out trillions  of dollars of turnover around the world. It should not be a surprise if a number of large corporations stand out in terms of turnover and profits and the entrepreneurs who created them reap billions of dollars in profits and wealth. In this article we bring focus on those extraordinary individuals who have stood the test of time and markets to create a huge niche for their companies in fashion industry and in the process created unbelievable wealth for themselves. The table below shows the TOP 10 such entrepreneurs from companies like Inditex to Nike and H&M who are the leading fashion wealth holders worldwide and in the following paragraphs is some description about each of them.
Figures in Billion

 

Rank
Company
Name
2015
2014
2013

1

Inditex

Amancio Ortega

          

64.50

          

64.00

            

57.00

2

LVMH

Bernard Arnault

          

37.20

          

33.50

            

29.00

3

C&A

The Brenninkmeijer family

          

33.94

          

36.82

            

33.94

4

Hermès International

Betrand Puech & family

          

26.97

          

23.46

            

22.59

5

Hennes & Mauritz

Stefan Persson

          

24.50

          

34.40

            

28.00

6

Nike

Phil Knight

          

24.40

          

22.90

            

14.40

7

Fast Retailing, Uniqlo

Tadashi Yanai & family

          

21.10

          

20.20

            

13.30

8

Luxottica

Leonardo Del Vecchio

          

20.40

          

19.20

            

15.30

9

Chanel

Alain & Gerard Wertheimer & family

          

18.47

          

20.01

               

8.00

10

Otto Group

Michael Otto & family

          

18.10

          

18.40

            

14.20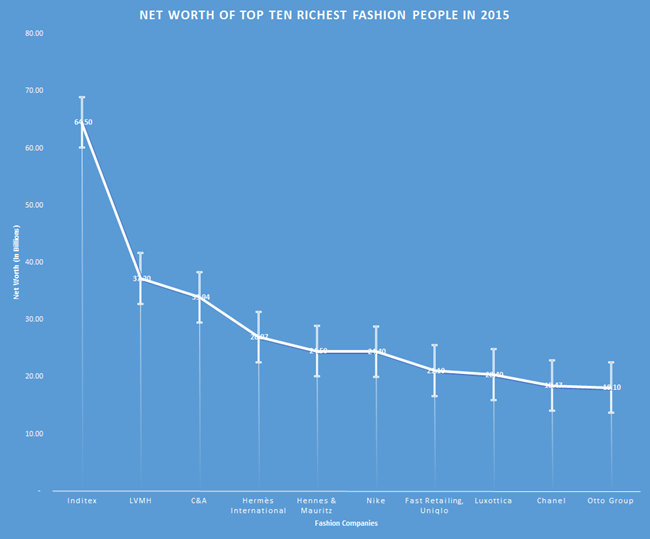 1. INDITEX |Spain| Amancio Ortega
Amancio Ortega ; born 28 March 1936, is a Spanish fashion businessman and founding chairman of the INDITEX fashion group, best known for its chain of ZARA clothing and accessories  retail shops. In October 2015, he was ranked as the richest person in the world for four hours by Forbes, just ahead of American billionaire Bill Gates. His current networth is estimated to be about  USD $64.5 billion.He resides with his second wife in an apartment building in Galicia, Spain.
In 1972, he founded Confecciones Goa, selling quilted bathrobes which Ortega produced using thousands of local women organised into sewing cooperatives. In 1975, he opened his first Zara store, so called because his preferred name Zorba was already taken. He opened many big Zara Stores during the eighties throughout Galicia.Today, Zara is part of the Inditex group , of which Ortega owns 59.29%, and aside from over 6,000 stores includes the brands Zara, Massimo Dutti, Oysho, Zara Home, Kiddy's Class, Tempe, Stradivarius, Pull and Bear, Bershka and has more than 92,000 employees.
In 2011, Ortega announced his imminent retirement from Inditex, parent company of the Zara chain, stating that he would ask Inditex vice-president and CEO Pablo Isla to take his place at the helm of the textile empire.
He maintained his #3 spot on the Forbes list from 2013. In 2013 , his net worth was $57 billion only but within two years he has reached to the level of $64.5 billion.
So far as the Financials of Inditex is concerned , It has been showing a very positive trend for last one decade.Net sales in local currencies increased 11% in FY2014. At the end of FY2014 Inditex operated 6,683 stores in 88 markets. Openings have taken place in 54 markets. Net sales for FY2014 reached €18.1 billion, 8% higher.Gross profit reached €10.6 billion, 7% higher than in FY2013, resulting in a Gross margin of 58.3%.
2. LVMH |France| Bernard Arnault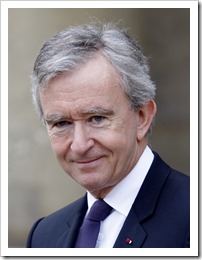 Bernard Jean Étienne Arnault ,born 5 March 1949, is a French business magnate, investor, philanthropist and art collector. He is the chairman and Chief Executive Officer of LVMH since 1989. In March 2015, Forbes estimated his wealth to be $37 billion, making him the 13th richest person in the world and the richest in France.
In 1987, shortly after the creation of LVMH, the new luxury group resulting from the merger between two companies, Arnault mediated a conflict between Alain Chevalier, Moët Hennessy's CEO, and Henri Racamier, president of Louis Vuitton. The new group held property rights to Dior perfumes, which Arnault believed should be incorporated into Dior Couture.
In July 1988, Arnault provided $1.5 billion to form a holding company with Guinness that held 24% of LVMH's shares. In response to rumors that the Louis Vuitton group was buying LVMH's stock to form a "blocking minority", Arnault spent $600 million to buy 13.5% more of LVMH, making him LVMH's first shareholder. In January 1989, Bernard Arnault spent another $500 million to gain control a total of 43.5% of LVMH, and 35% of voting rights, thus reaching the "blocking minority" he needed to stop the dismantlement of the LVMH group.
3.C&A |Germany|The Brenninkmeijer Family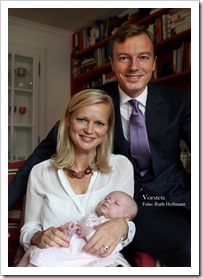 Brenninkmeijer  is a German-Dutch family. Two members of the Brenninkmeijer family founded C&A, an international chain of clothing stores.In 2015, Forbes reckoned that the Brenninkmeijer family was worth $33.94 billion.
In 1841, the brothers Clemens and August founded the textile shop C&A, which sold, unusually for that time, ready made clothes. The two brothers, peddlers originally from the small village Mettingen in Westphalia travelled each year to Friesland to sell their textiles to the farmers. In 1861, they stocked their goods in a warehouse in Sneek. This small town in the north of the Netherlands became the location of their first store. In 1911 the company opened the first German store in Berlin and today there are more than 400 stores in Germany. In 1922 the company started a store in Great Britain.
Today C&A and other related companies are located in 16 countries throughout the world. These companies are linked through the COFRA group, based in Zug, Switzerland. More recently, the company has focused its efforts on real estate and financial services. C&A Online launched in Germany in 2008.
For a period of time Eastern Mountain Sports, Steinbach, Ohrbach's, Maurices, Miller's Outpost and others were owned through the American Retail Group. In the 1980s and 1990s, they owned the Comark group in Canada, which included Bretton's department stores, Clark Shoes and Collacut luggage stores. The Canadian operations were sold in 2005 to KarpReilly, LLC of Greenwich, Connecticut.
4.HERMES |France|Bertrand Puech & Family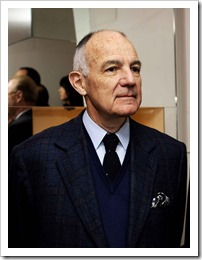 Bertrand Puech, born 18 February 1936 ,is a businessman French in the luxury industry. According to Hurun Rich Global 2015, he is the 34th richest person in the world .In the year 2014  his net worth was $23.45 billion and in 2015 the net worth reached to $26.97 billion.
Grand-son of the founder Émile Hermès, brother and cousin of Nicolas Puech Jean-Louis Dumas, he held various key positions within the Hermès family group.
Entered in 1997 in the family business, he successively held the positions of Deputy General Director of Human Resources for eight years and then Chairman of the Management Board of Hermes before handing over in 2012 to his nephew Henri-Louis Bauer .
5. H&M | Sweden|Stefan Persson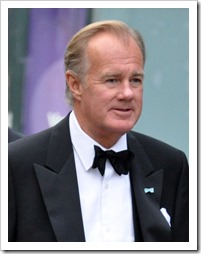 Carl Stefan Erling Persson ; born 4 October 1947, is a Swedish business magnate. In March 2013, Forbes reported Persson's net worth as $28 billion making him the richest of Sweden's 12 billionaires and the 17th richest person in the world. Persson is the chairman and main shareholder in fashion company H&M, which was founded by his father Erling Persson in 1947. Persson took over the company from his father in 1982 and served as its manager until 1998. Persson also owns a substantial stake in the Swedish technology company, Hexagon AB. However in 2015 , his net worth showed a diminishing trend and down to $24.5 billion.
According to the Bloomberg Billionaires Index, Persson had a net worth of US $31.9 billion in 2014, making him the 17th richest person in the world. Persson is a founder of the Mentor Foundation, a nonprofit organisation that aims to combat substance abuse among young people. He is a supporter of Djurgårdens IF and is co-funding a foundation for the club. Persson enjoys downhill skiing, tennis and golf. He owns properties in London, Paris and Stockholm and, in 2009, acquired the 21-cottage village of Linkenholt in Hampshire, England.
Persson attended the University of Stockholm and lives in Stockholm, Sweden, with his wife, Carolyn Denise Persson. They have three children and, in 2009, his son, Karl-Johan Persson, took over as president and chief executive of H&M. Their other two children, Tom Persson and Charlotte Söderström are billionaires in their own right.
6.NIKE |America |Phil Knight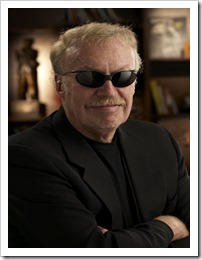 Philip Hampson "Phil" Knight ;born February 24, 1938,is an American business magnate. A native of Oregon, he is the co-founder and chairman of Nike, Inc., and previously served as CEO of the company. In November 2015, Forbes named Knight the 15th richest person in the world. He is also the owner of the stop motion film production company Laika. His net wealth was $14.4 billion in 2013 while in 2015 it was $24.4 billion.
A graduate of the University of Oregon and Stanford Graduate School of Business (Stanford GSB), he has donated hundreds of millions of dollars to both schools; Knight gave the largest donation in history at the time to Stanford's business school in 2006. A native Oregonian, he ran track under coach Bill Bowerman at the University of Oregon, with whom he would co-found Nike.Knight set out on a trip around the world after graduation, during which he made a stop in Kobe, Japan, in November 1962. It was there he discovered the Tiger-brand running shoes, manufactured in Kobe by the Onitsuka Co. So impressed was he with the quality and low cost, Knight made a cold call on Mr. Onitsuka, who agreed to meet with him. By the end of the meeting, Knight had secured Tiger distribution rights for the western United States.
The first Tiger samples would take more than a year to be shipped to Knight, during which time he found a job as an accountant in Portland. When Knight finally received the shoe samples, he mailed two pairs to Bowerman at UO, hoping to gain both a sale and an influential endorsement. To Knight's surprise, Bowerman not only ordered the Tiger shoes, but also offered to become a partner with Knight and provide product design ideas. The two men agreed to a partnership by handshake on January 25, 1964, the birth date of Blue Ribbon Sports, the company name that would later be transformed into Nike.
7.

 Fast Retailing |Japan |Tadashi Yanai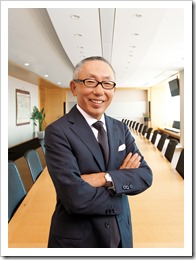 Tadashi Yanai , born February 7, 1949, is a Japanese businessman, the founder and president of Fast Retailing, of which Uniqlo  is a subsidiary. He is routinely ranked as one of the richest men in Japan, and in January 2014 was ranked 35th richest in the world according to Bloomberg, making him the richest man in Japan with an estimated net worth of US$19.9 billion in 2009 and US$20.2 billion in 2014.However in 2015 , his net worth was approx. $21.1 billion.
Yanai attended Ube High School and later Waseda University, graduating in 1971 with a Bachelor's degree in Economics and Politics.In 1971, Yanai started in business by selling kitchenware and men's clothing at a Jusco supermarket. After a year at Jusco, he quit and joined his father's roadside tailor shop.Yanai opened his first Uniqlo store in Hiroshima in 1984, and changed the name of his father's company Ogori Shoji to Fast Retailing in 1991. He has stated: "I might look successful but I've made many mistakes. People take their failures too seriously. You have to be positive and believe you will find success next time."
Yanai won the International Retailer of Year award for 2010 from the National Retail Federation in US. He was the fourth Japanese national to win it, and the first since 1998, when it was won by Masatoshi Ito, owner and honorary chairman of the Ito Yokado retailing group. He was also chosen as best company president in a survey of Japanese corporate executives by Sanno Institute of Management in 2008 and 2009. In 2012 he was included in the 50 Most Influential list of Bloomberg Markets Magazine.
8.Luxottica |Italy|Leonardo Del Vecchio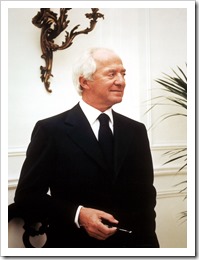 Leonardo Del Vecchio ;born 22 May 1935 in Milan, Italy, is the founder and chairman of Luxottica. The firm owns the Sunglass Hut and Lenscrafters chains with a total of over 6,000 stores and 73,400 employees. According to Forbes magazine, he is the richest man in Italy with a net worth of $20.4 billion, making him 38th richest person in the world as of February 2015.
He was born in Milan, Italy in 1935 as a child of an impoverished family. His father died five months prior to his birth. He was given to an orphanage by his mother because she was unable to support him financially. He began his career as an apprentice to a tool and die maker in Milan, but decided to turn his metalworking skills to make spectacle parts. So in 1961 he moved to Agordo in the province of Belluno, which is home to most of the Italian eyewear industry. The new company was Luxottica s.a.s., a limited partnership. In 1967 he started selling complete eyeglass frames under the Luxottica brand, which proved successful enough that by 1971 he entered the contract manufacturing business.
Convinced of the need for vertical integration, in 1974 he acquired Scarrone, a distribution company. In 1981 the company set up its first international subsidiary, in Germany, the first in a rapid period of international expansion. The first of many licensing deals with designer's was struck with Armani, in 1988.
The company listed in New York in 1990, and in Milan in December 2000, joining the MIB-30 (now S&P/MIB) index in September 2003. The listing enhanced the company's ability to acquire other brands, starting with Italian brand Vogue in 1990, Persol and US Shoe Corporation (LensCrafters) in 1995, Ray-Ban in 1999 and Sunglass Hut, Inc. in 2001. They went looking for more retail companies, acquiring Sydney-based OPSM in 2003, Pearle Vision in 2004, Surfeyes in 2006, and Cole National in 2004. Most recently, they acquired Oakley in a US$2.1bn deal in November 2007.
9.CHANEL |France|Alain &Gerard Wertheimer & Family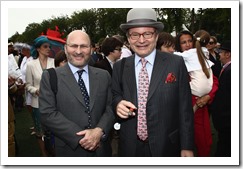 Alain & Gerard Wertheimer are the owners of the French luxury brand Chanel and The Wertheimer brothers are the 5th richest persons in France and are ranked 145th on the list of World Billionaires.
Chanel S.A., the French privately held company was founded in 1909 by their grandfather, Pierre Wertheimer who bought out his early partner, Gabrielle (Coco) Chanel, the company's namesake. The high fashion brand specializes in haute couture and ready-to-wear clothes, luxury goods and fashion accessories. The product brands have been personified by fashion models and actresses including Inès de la Fressange, Catherine Deneuve, Carole Bouquet, Vanessa Paradis, Nicole Kidman, Anna Mouglalis, Lucía Hiriart, Hope Portocarrero, Audrey Tautou, Keira Knightley and Marilyn Monroe, who is an epitome of the independent, self-confident Chanel Girl.
In 2013 , the net worth of Alain & Gerard Wertheimer & Family were $8 billion however in 2015  it reached to the level of $18.46 billion .Alain, who is based in the U.S., serves as the chairman of the company, while Gerard, who lives in Switzerland, is the head of the division of watches.
10.OTTO GROUP|Germany|Michael Otto & Family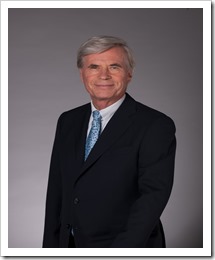 Michael Otto ;born 12 April 1943, in Chełmno (Kulm) in Nazi-occupied Poland, is the head of German Otto Group, the world's largest mail order company, with US$24 billion in sales in fiscal year 2003. Thanks to a 30% rise in Internet sales last year, Otto also maintains its position as the Web's second-biggest retailer, behind Amazon.com.
They were the former owners of Spiegel, Inc., which filed for bankruptcy on 17 March 2003. On 25 May 2005, Spiegel, Inc., emerged from bankruptcy renamed Eddie Bauer Holdings and is now owned primarily by Commerzbank. The Otto Group no longer has any stake in the company.
Otto and his family own extensive real estate in Canada and in the United States, shopping centers in Germany and part of home-furnishings chain Crate & Barrel. Known as a committed environmentalist, his company has long touted environmentally safe products. In 1993, he created the Michael Otto Foundation (German: Michael Otto Stiftung). This foundation played, and is still playing, an important role in furthering multi-stakeholder dialogue on hot environmental issues.
Otto is currently married with two children. He is an alumnus of the University of Hamburg and the University of Munich where he obtained his doctorate degrees.
In 2013 , the net worth of Michael Otto was $14.20 billion however in 2015  it reached to the level of $18.1 billion .