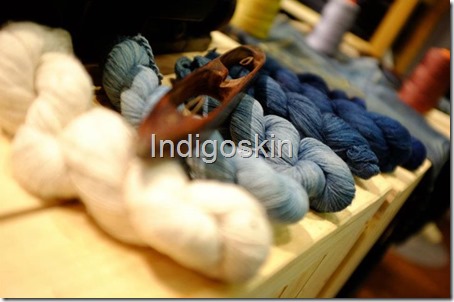 Denim is a special fabric, not only because it is probably the most versatile fabric ever made , but also because it enables its lovers to become artists . And artists don't need to be mass producers , they just need to create great paintings and they have instant recognition and followers. Same goes with a number of smaller niche denim brands worldwide. They don't need to be Lev's or a Gap to create great denims. What is needed is just a very high degree of passion for denim fabrics for using it as a canvass to create great jeans..
One such denim brand is Indigoskin from Thailand..We can call it a 'SIANESE' or 'JAPAMESE 'label – since it uses both Thai and Japanese denim character.
The owner designer of this brand –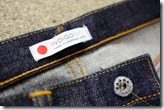 Tuchawee Sonthirati is a great denim enthusiast and his label  is loved in eastern regions – Japan, Thailand, Hong Kong , Taiwan etc.. He sells these jeans in his own Indigoskin stores. We spoke to him to find what makes him and his denim passion tick ..
1.Hi Tuchawee ! Welcome to our site. Do tell us something about your Indigoskin brand
Indigoskin is a brand of passions Inspired by my wholehearted love for jeans. Indigoskin intends to convey the concept of "The Quality of Siam" though a perfect blend between traditional Thai art and quality Japanese denim.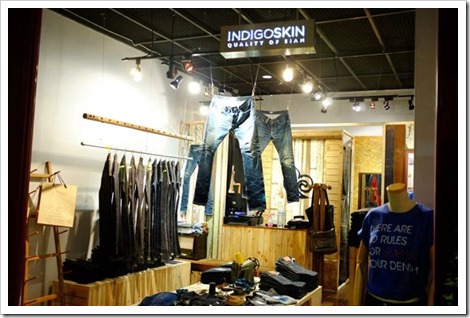 2.You are a raw denim aficionado .. Why raw denim fascinates you?
Raw denim is very fascinating. The time you wear it, more beautiful you get from it. Can't imagine the world with out raw denim.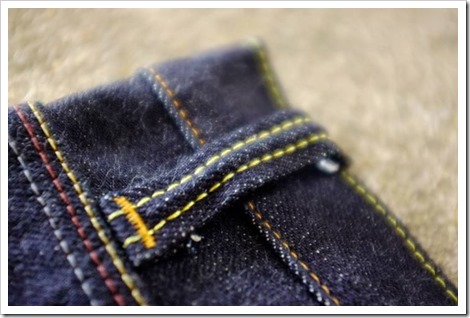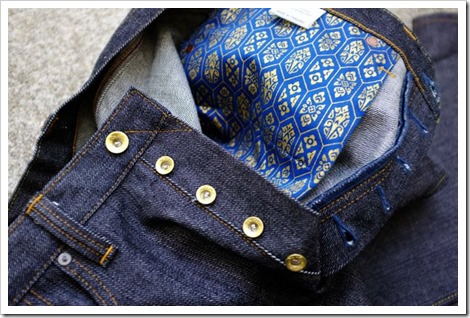 3.What characteristics do you look for in a raw denim fabric?
I like a lot of character from denim. I am always searching for best denim for Indigoskin. Mostly I like how indigo colour turns out after you wear it for couple of years.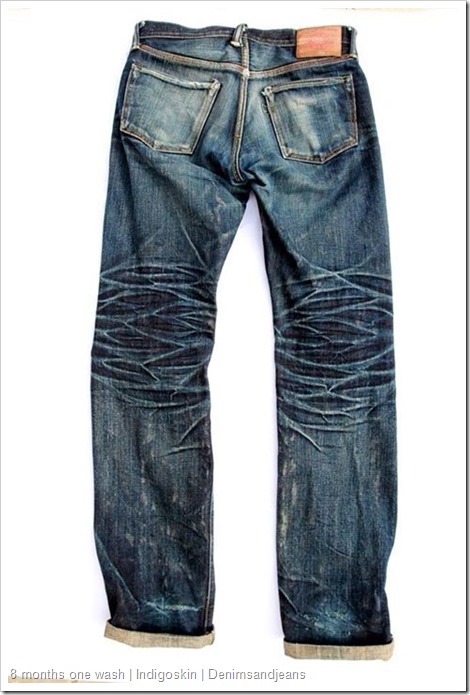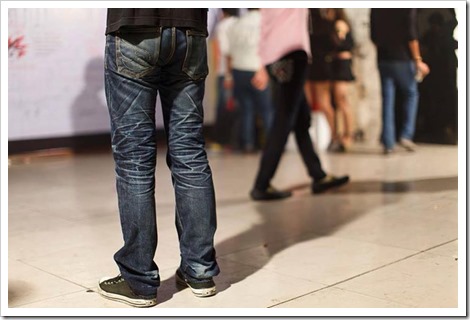 4.You have collaborated with Momotaro jeans to create a special limited edition of jeans. What was it about ? I am sure customer response must have been great ..
I have been a good friend with Momotaro jeans team. So we decided to make our collaboration project base on what we love about our concept and then put them together. We made 80 pairs of them and sold out in 1 day.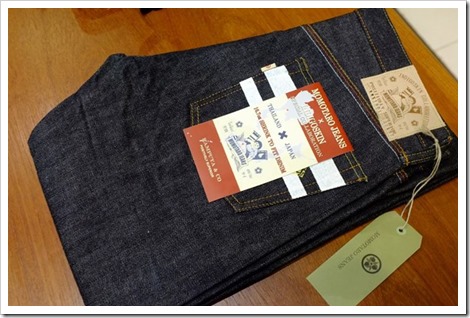 5.You are based in Thailand . Still you maintain very close and strong relations with Japanese denim world.. Do you think Japanese are the best ?
Indigoskin is mostly made in Thailand but I used all denim fabrics from Japan. Every year I go to Japan to meeting with the fabrics mill to create my own denim and that make us a good friends . What I like about using Japanese fabrics is they are always willing to help you create you own fabrics with a small quantity (It is expensive but I think it worth with). There are so many fabrics mill that I want to try on my collections (Such as "Cone"). I think each fabrics mill around the world have there own strength.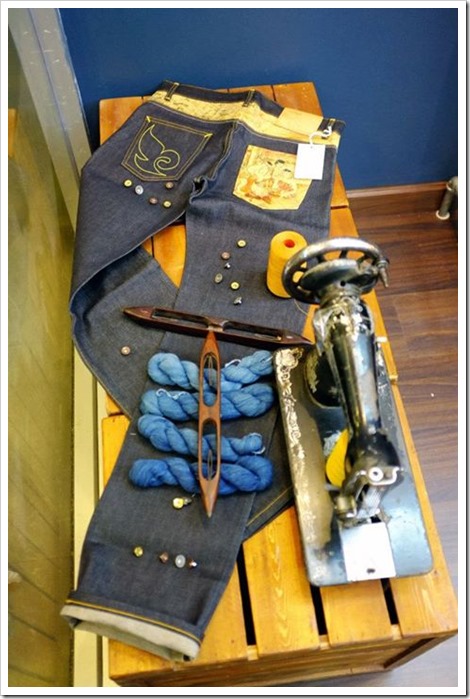 6. Do you plan to go global with Indigoskin brand?
Yes soon.
7.What makes it difficult for other origins to come close to Japanese ?
My last collections mostly come with mix cotton type of fabrics. That make each model come in a very unique way. example V-series (V from Vintage) come with 18 oz exclusive Japanese fabrics, I used mix cottons to created rough surface denim but inside is very soft. also I repeat dyed process to make the denim as dark as they can. It is really nice.
8.Any advice for the lovers of raw denim?
My advice ? Just wear it the way you are, and denim will show the way you live.
Tuchawee plays not only with a jeans but with anything to do with denim and indigo.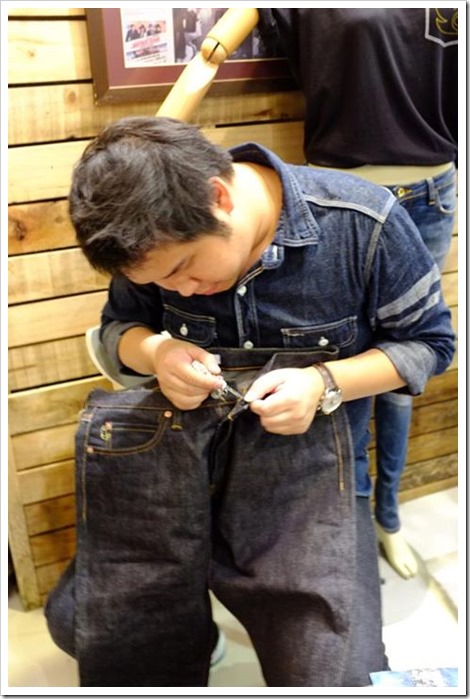 Whether its working on an indigo dyed white canvass shoes ( a recent project )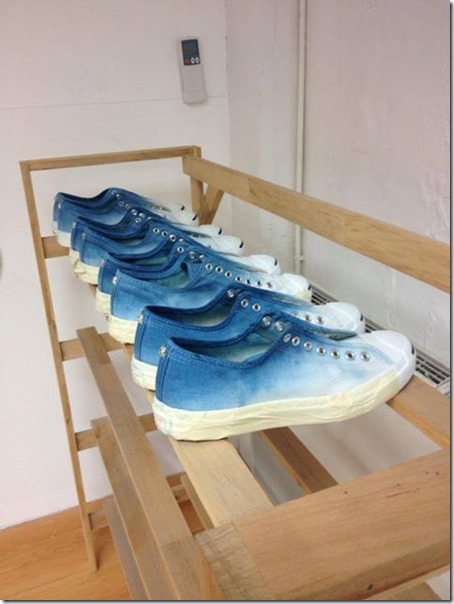 or working on a spray for the aficionados of raw denim so that their denim remains disinfected and smell proof, he does it all.