Lucky Textiles is one of the well known and reputed textiles companies from HK/China. With a wide span of products, the group engages in premium textile and apparel production and works with global brands like Gap, Levi's , VF etc. Lucky Textiles constantly innovates and develops new products in denim and other series of new, superior and special products for high value-added clothes. Lucky Textiles joined the first edition of Denimsandjeans show in Japan and are again joining the second edition on March 26-27. We wanted to know more about the company, its products and its understanding of the Japanese market. We spoke with Billy Wong – VP Global Sales and Marketing – about the same and are sharing his views here.
We welcome you back to the Denimsandjeans Japan show . How was your experience in the first edition in 2022 specially keeping in mind that the covid situation was prevailing
I think the most successful part is the quality of the buyer/visitor, we already generate some order from the show we attended last November.
Lucky Textiles is one of the most important textile and denim companies from China. Please share a brief history of your growth.
Lucky Textiles Group is a professional manufacturing enterprise located in Yixing, China that provides global customers with end-to-end services for designing, developing, and manufacturing high-quality fabrics and garments. With an annual production capacity in the billions of meters, Lucky Textiles Group offers fabrics like denim, knits, and piece-dyed fabrics as well as full-package garment manufacturing. Their production facilities, product range, and worldwide customer base position them as a leader in international textile manufacturing.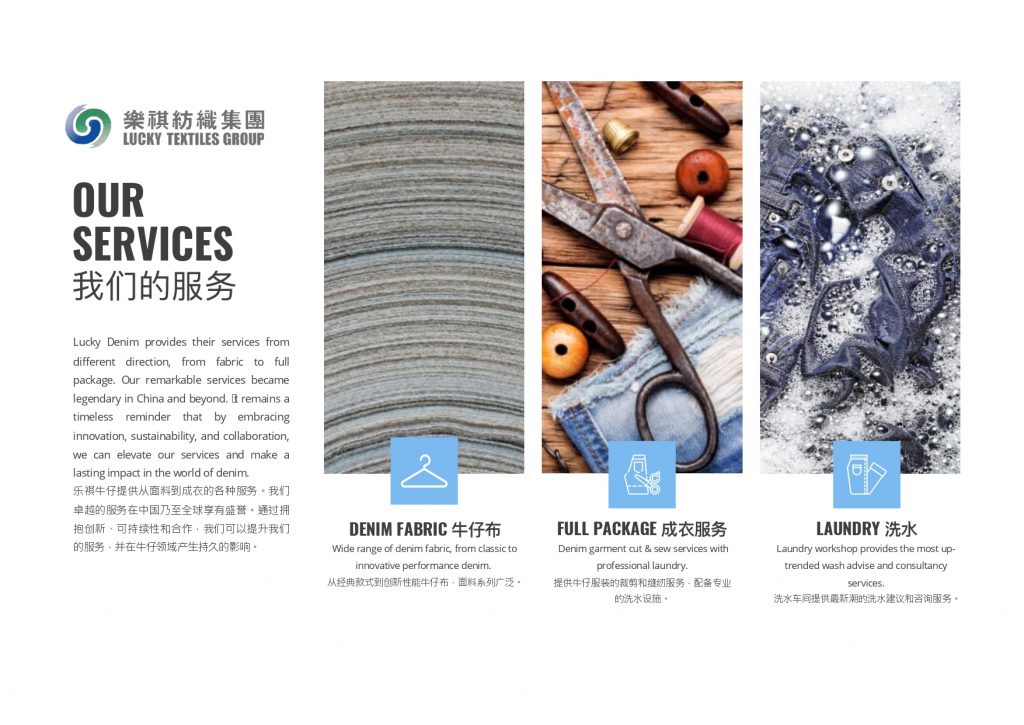 What collections will you be presenting at the Japan show in 2024 and what would be the key focus
The product we are going to show in the coming 2024 show will be still focusing on sustainability and performance denim and how they can merge with authentic vintage inspirations.
What are your key markets and how important is Japan for your company? Do you think it's different from other markets
Lucky Textiles Group key market are both USA and European Market in the last 15 years. As global political issues and new sourcing strategies, we are looking for expanding our business with customer from different countries, Japanese market is one of the most important market we would like to focus on not only because we have the correct product offering, we also looking for more new direction and inspiration from Japanese customer who believe we can growth together.
Can you share with us the sustainable initiatives that you have recently worked on to reduce the impact on the environment.
Fully operational by Solar Energy, More Sustainable Dyestuff and Engineered Process, work closely and forming strategical partnership with most of the sustainable fibre and material supplier.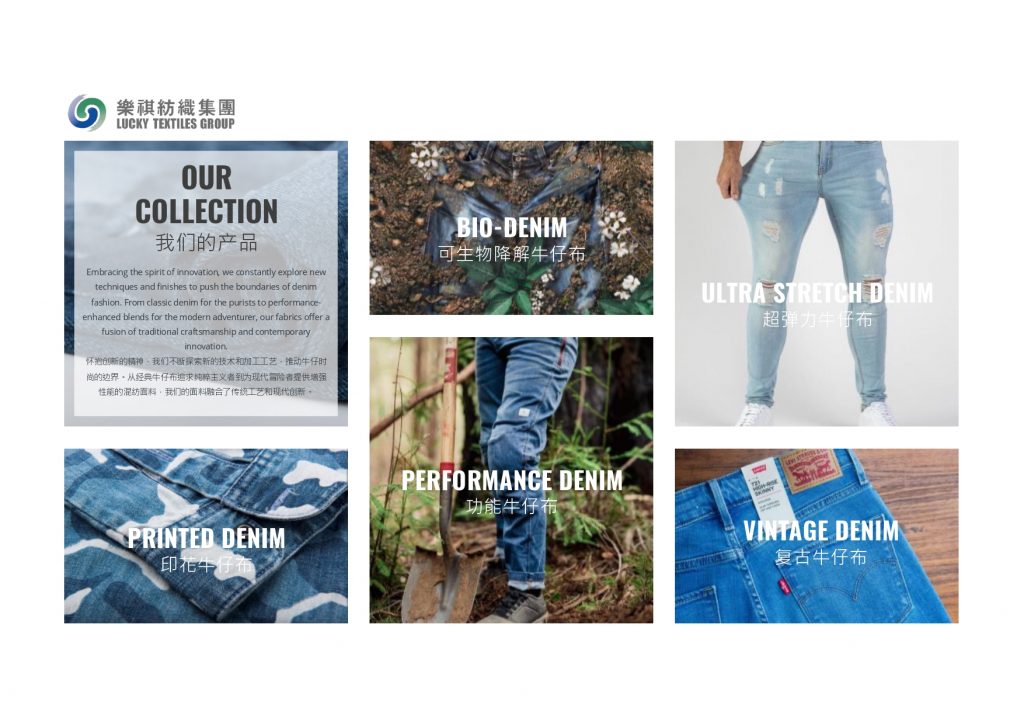 Billy Wong, the VP Global Sales and Marketing of Lucky Textiles Group, is a denim enthusiast with a knack for crafting timeless denim pieces. With a background in denim design and a love for sustainable fashion, he is dedicated to creating denim that not only looks good but also tells a sustainable and stylish story.
For more details , contact him at this email