Today we are featuring an interview with Rex Aspeling . Rex has been associated with the denim industry for a long time and though from South Africa , he has implemented a  large number of denim apparel projects worldwide. 
Hi Rex. Welcome to Denimsandjeans.com. Tell us something about yourselves and your  company ?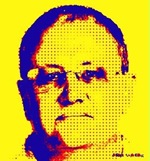 I Joined the industry in 1976 where I trained as a machinist and qualified as Industrial Engineer. Worked and operated in South Africa, Lesotho, Botswana, Malawi, Mozambique, Swaziland, China, India, Bangladesh, Poland, Malta, USA, Mauritius, Madagascar both for Vf  Corp and HD Lee as Director . Set up Supply chains or factories in all the above mentioned countries.
My company Magic Sourcing offers an end to end sourcing service to companies looking to leverage the capabilities of the Asian supply markets with a strong focus on delivering savings to our clients' bottom line.
Working exclusively for the benefit of the client, with personalised teams, we cover the full sourcing cycle including market analysis, supplier qualification, supplier auditing, sample development, negotiation, selection and purchase order management (quality and logistics).
You have been in South Africa for a long time. How large is the denim  industry in South   Africa?
About 51585 million square meters were manufactured and 50453 million square meters were imported  The industry in South Africa has virtually disappeared because of imports and inflexible legislation.
How many jeans do you think South Africa must be consuming ?
Around 50 millions units
South Africa was once an exporter of denim fabrics and jeans. But due to currency changes  , the exports have been severely affected. Do you see any changes coming up in this aspect?
The factors affecting export are as follows:
A viable Exchange rate for manufacture in South Africa would be US$1.00=ZAR 8.00 + whereas currently it is around 7.2 rands to a dollar.
Only denim exports using fabric manufactured in SADC- South African Development Community * is duty exempt. This is in spite of the fact that we have no meaningful quality denim Manufacturer with Competitive prices.
Labour Cost
* Currently SADC has a membership of 15 Member States, namely; Angola, Botswana, Democratic Republic of Congo (DRC),Lesotho, Madagascar, Malawi, Mauritius, Mozambique, Namibia, Seychelles, South Africa, Swaziland, United Republic of Tanzania, Zambia and Zimbabwe.
How do you see denim fashion in South Africa changing over last few years? What are the latest trends in denim that you see ?
Fits- Men's and ladies fits have been increasingly important with Everyone developing fits to suit their target market.
Embellishments– The bling ERA is now part of every denim garment. It is no longer just a fancy embroidery stitch which branded the garment. Laser etching, Crystals, metallic threads and numerous other items now contemporary fashion.
Wet Finishes- Stone washing has dissapeared and been replaced by Acid and neutral enzymes. Effluent is now a criminal offence with potassium permanganate banned by most customers.
Dry finishes– Standard damages on the waistline, hem and pockets is now the norm. 80% of jeans are now sold with Sanding/ Brushing and damages.
Fabrication– The addition of polyester because of cost has detracted from authentic denim.
Price- Basic fashion at a price is sold by all chain stores. These basic denim jeans are great value for money and most people in South Africa now own one or 2.
Premium Denim – Most South Africans buy one of the aspirational denim brands. They are seen as must have's even if they live in a shack.
Latest Trends : Military details on the jeans.
What would be average selling prices of jeans in South Africa ?
Retail selling price is around  -R150 or  US$12.75    
FOB  price : US$4.75
Is there a market for premium denim ($100 plus) in South Africa ?
Yes but limited .
Which countries are the main sources as jeans suppliers to South Africa .Do you see any changes coming due to increasing costs in South Africa ?
China is the largest supplier.
Prices are a huge issue because of the 45% duty.
And on a personal note , tell us about jeans that you wear  ?
My jeans are made in my personal block in the new fabrications.
To contact Rex, leave comments under this article ..