Continuing the series of talks , today we speak to Dr Sedef Uncu Aki – Director of Orta Anadolu , Turkey – and try to find from her how things are shaping up in Turkey and how she thinks our industry will be affected by Covid 19 . We bring the talk Sandeep Agarwal had with her last week and the video of the talk is also given under this article.
Sandeep:
HI Sedef, How are you? How is everything in Turkey?
Sedef:
Hello, first of all thank you very much for inviting me. This is a very different world in this situation.Well, the situation in Turkey is not that drastic right now.We are one of the lucky ones in Turkey , we are in our farmhouse right now.
In Turkey , we have over 40K cases out of which 60% are from Istanbul. Travel between cities are abandoned. Restaurants are closed and only take away is available.These are the precautions as of now. It is not at the peak yet , therefore people are requested to stay home.Government are taking strict measures based on the numbers statistically right now.
Sandeep:
What about the factories? Are they all closed?
Sedef:
Most of them are closed including fabric manufacturers. Most of the garment manufacturers are also closed. Some of the big ones are producing masks for the government which is a good thing. Many of the local brands are producing masks. As Orta, we started taking precautions very early like banning travel , social distancing , quarantine etc. We have decided to close the factory last week of March for 2 weeks and after analyzing the situation we planned to restart from 20th April but we will be communicating weekly based on the situation. It is something which is not in our hands and is forcefully done for the safety of all the employers because that is the priority right now. We feel that it is not safe for hold production. Besides, all the other garment factories, countries are closed like Turkish manufacturers, Italian companies, Tunisian manufacturers etc.
Sandeep:
We are seeing that current crisis is going to be a huge impact on the industry. So what do you think say for Turkish industry , what will be the impact of this pandemic on the customers and Turkish industry ?
Sedef:
There is the effect on the customer side for sure. Communication is key during that time. Talking about the pandemic – it is very unusual in that sense. It affects both demand and supply side. It all started with questions about if we see any risk in sourcing since everything was only in China and it seemed as if it would stay there, the supply side. When things got really complicated when Europe and later The USA was in the picture, than the demand side respond. We did not receive many cancellations of the orders but customers suspended some of the orders as they did not know when do they want the shipment. That was the real communication what we did in the beginning. Next wave we encountered was a request to delay in the payment terms like 60-90 days delay in terms of payment they wanted.The second wave after this was the discounts on the shipment due to the crisis. Some of the companies communicated very well with complete list of what is happening and what can be done. This is a good way as we are all in this together. It is a chain reaction and things should be negotiable. So the reaction is very different for different companies.
Sandeep:
I think in current times the communication is very important. How the customers talk to the suppliers and how suppliers communicate with the customers because this is something both of them will remember post pandemic. Maybe if you are lucky in couple of months we are through with this pandemic and after that people will remember which customer really behaved in what way at that time or which supplier behave in what way in that time. So it is really important I think that both of them have to be empathetic to understand each other's problems and try to find the joint solution.
Sedef:
Exactly, we should think from both the perspective and not only our individual perspective by being selfish.
Sandeep:
We have been taking views from different people that post pandemic there will be a big change in how sustainability is viewed. Some of the people are saying that sustainability will become much stronger force and people would be focused on goods which are really sustainable and which are transparent .On the other side, you know either there is feeling you know feeling that post pandemic, most of the companies whether it is suppliers whether its brands , retailers , their entire supply chain , everybody will be in a very weak financial situation .In last couple of years, we really did not make a huge progress in sustainability because probably people didn't want to invest that much as they needed to . So now post pandemic , when companies are not really in a position to invest on sustainability, Do you think sustainability as a focus probably would gain for the momentum?
Sedef:
There are 2 sides of it. According to a consumer perspective, we have got a break. Consumers now have a break in their spending and they will get more time to think about what they are doing.This may lead them to re-evaluate what is the value of spending money on goods. So my view is that we must value high quality , more durable , sustainable products. I think this pandemic will go down in the history as a great global reset in the system and the consumers really start thinking about these values. I am sure not 100% of the consumers will do this way but I hope at least people start thinking about valued products if this continued for longer which I hope not. Consumers will be thinking about sustainable features. On the other side, I found insincere how brands and retailers, most of the brands and retailers react to this pandemic. Before this, they were auditing us both environmentally and socially, asking us about employee rights, any investments for sustainability. We, as the industry made a huge effort to deliver the compliance. After this happened they turned to survival mode. And first reaction they want to extend the payment terms, and second wave they started asking reduction of the sales price of shipped goods, without thinking how the supply chain will survive. This should be a collaborative discussion with all parties together. Not all the brands and retailers are doing it that way.
At ORTA, our brand partners and retailers are our collaborators, and together we will co-create a new denim ecosystem that works for each of us and for the greater industry. Together, we are HERE4GOOD.
Sandeep:
May be the definition of sustainability changes where the focus on human factor is more than on the environmental factors. Whether you are taking care of your workers and employers may be the priority rather than environment . So we might not focus as much on some aspects such as water less or chemical less as of now immediately after the crisis ?
Sedef:
What I think is , the future of production depends on the circular fashion and it might not stop the way it is done. We use engineering to sustain the production in this way. We make long lasting jeans, high quality jeans, and also now we have a lot experience in sustainability about how we can optimize the percentage of recycling in the product for example. And these do not require big investments. So these questions are the ones on which we should work.
Sandeep:
Yes right , in this we do not require so much of investments.
Sedef:
It is not like they are pushing us to make sustainable products but it is also our mission since the beginning of 2000s.
Sandeep:
It is the direction in which in any case we have to move in. Whether there is this pandemic or not , that direction is always there. How fast we move, certainly depends on so many factors.
Sedef:
We definitely need to re-evaluate all the processes. Because this pandemic helps us to think and we should continue to use this resilient thinking in our decision making as well.
Sandeep:
As you mentioned health and wellness are the important factors. For these factors, do you think is denim is probably going to move in a direction of a kind of technical textiles where we have so many performance based results as well a number of applications to be done on denim ?
Sedef:
In denim production, during the washing step , even though it is lasers or sustainable steps , you literally take out some part from the fabric. Mostly the surface of the fabric is treated with anti- bacterial and anti-microbial techniques. sot he wash resistance is not high in this type of applications. we use fibers instead to provide these technical properties. There are different solutions that we can use to improve the process of denim technical fabric procedure. But when I think about the real technical fabric , there are some regulations that you should pass.So I don't think denim is a very technical fabric in this sense.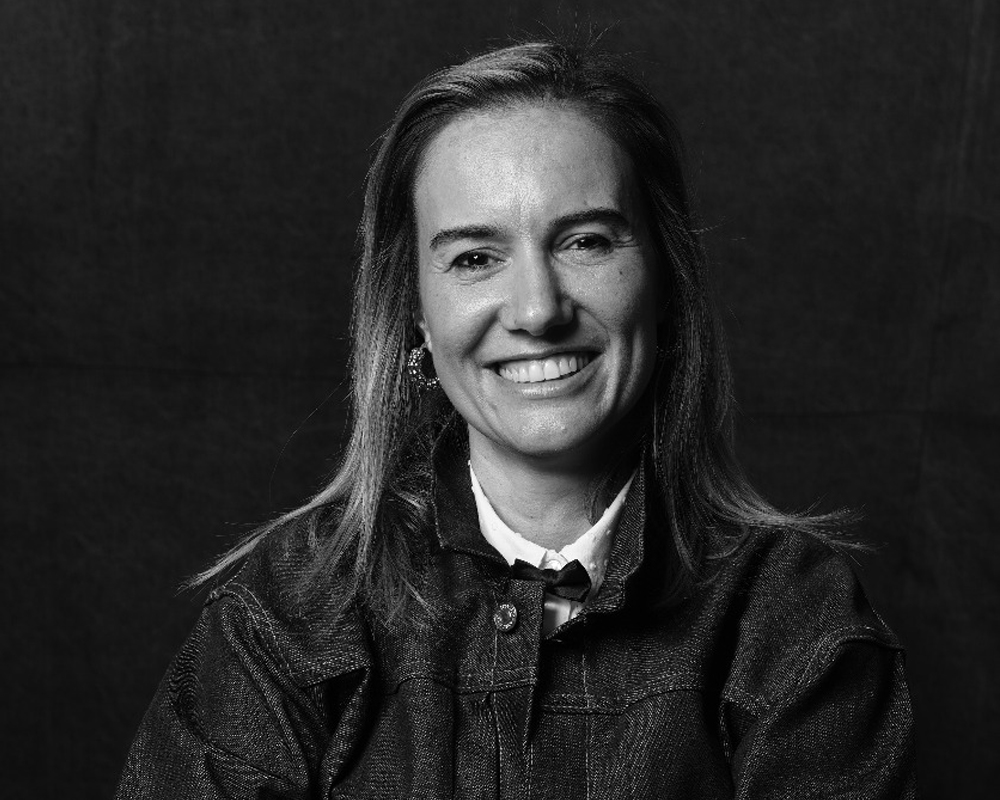 Sandeep:
As you said , consumers might change their view on spending and will focus more on values.But this change may be different in different regions. So there might be different reactions in different parts of the world in terms of post pandemic reactions.
Sedef:
We have been discussing and zooming with the team regularly. There is a term called REVENGE SHOPPING – which all the countries might see specially countries like China. But in Europe , they are focusing on understanding the situation. 90 % of the stores are open in China but total spending has been decreased by 50 %.Therefore people are not starting to shop right away. What we have seen so far from the previous world crisis is that consumers take 1-2 years before they actually they regain their interest for shopping.
Sandeep:
In terms of product categories , do you think this kind of crisis will create new product categories like we talked about health and wellness ? I have been looking at many kind of designer masks individuals and brands have been making – do you think these kind of fashion accessories will become a regular part of our life.
Sedef:
I don't really support the kind of makeover masks and people matching the masks according to their dress. I don't think it will be a category but digitalization will be another category. As we have been following social distancing, there is digital closeness right now. And companies should think this as a new way of personalization in communication and business solutions. This is 'digital closeness'. You can consider this tool not only for communication but for also co – creation too.
Sandeep:
Yes you are right. Even after this pandemic is partially over , people may still won't like to go out and meet when they can digitally contact with each other.
Sedef:
Yes, they will be much more comfortable . Even I won't think of wasting my time going out when I can do it digitally.
Sandeep:
Okay , coming back to denim again , what are the 2 biggest changes you see in the denim character after this pandemic?
Sedef:
Durability, Built for life, and sustainable, circular design .We are focused on developing eco net-positive, high quality fabrics. We are engineering for durability and long-lasting comfort and performance, optimizing our usage of recycled cotton, both pre and post-consumer, and creating revolutionary new levels of water- repellency, self cleaning, anti-bacterial, thermoregulating products.
We should always ask for value both good quality and an emotional value.These are the main characteristics and should be carried way long.
Sandeep:
What are the main 2 positives you find from this current situation?
Sedef:
I am very happy seeing the picture of blue skies and no pollution now.So , I am personally very happy to see this environment everywhere.
Sandeep:
I think when we will come out of it , we will feel like animals coming from the zoo.
Sedef:
We should really realize that we are not the boss.
Sandeep:
Do you want to say to all our friends who have joined this conversation?
Sedef:
Thank you so much for the opportunity. It is really good to be connected this way. Hope to see you soon in person.
Sandeep:
Yes , now we see how important this is and how good our lives were in terms of social contacts ! . Thankyou so much for being there as a part of the discussion.