Elasten is one of the most well known European producers of high-end stretch yarns from Italy. Being in the business since almost the starting of the 'elastomer revolution', the company takes pride in first elasticizing the 'linens', 'hemp' and 'ramie' and getting them patented. They are so deep into elasticization of different products that , jokingly, their reference phrase in Italian is
"Io elasticizzo anche la mi' mamma" meaning "I elasticize even my mommy" . As Elasten brings their special yarns to Japan at Denimsandjeans Japan show, we had a chat with Giovanni Benelli – Commercial and Technical director at Elasten.
Italy that has a long history in yarns and textiles. Can you give the background of Elasten in this regard.
Yes , Italy has an ancient history in the textile world and especially our city, PRATO which boasts at least 800 years of history in the production of yarns and fabrics. The best known product is certainly the CARDATO di PRATO.
As the name says élin® by elasten® is the line of innovative yarns and fabrics made by company elasten®  that wants to maintain that close link to its land and its history but with a super modern interpretation. Attentive to the environment by producing less and better. The products that come out of élin® by elasten® are of a high standard and made to last. They combine the natural materials par excellence with the most innovative fibers. Gives new aspects to classic yarns and fabrics (BFlex® patented technology) It boasts numerous international patents on both yarns and fabrics . My family has been in the textile industry since the early 1900s. the story of Elasten began 33 years ago, it was a forerunner of yarns and consequently of stretch fabrics in the world, which is why innovation is so important to us.
What are the most important characteristics of your yarns which keeps you apart from competition in Europe and Asia
We believe that our quality can find great interest in the Asian market and especially in the high segment. Our products are aimed at brands that want to diversify from the crowd and ride the values ​​of the past, craftsmanship in a modern key.
The yarns we offer are unique and the fabrics we show are produced by the best Italian and non-Italian textile manufacturers who recognize in élin® by elasten® a point of reference when they want to raise the level of their collections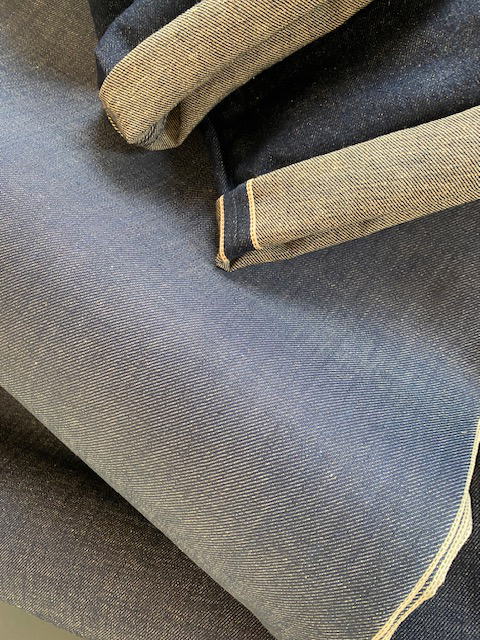 What sustainable characteristics can you give to fabrics and garments through your production processes
Our processing is nothing more than a coupling of fibers together thought out in an ingenious way. We prefer strong and resistant fibers such as linen or hemp which are, moreover, the most environmentally friendly. If we talk about transforming these fibers into stretch versions, surely the green key is the durability of the garment over time which will keep its parameters unchanged. Abrasion resistance and elasticity considering that we use the best elastic fibers on the market never compromising for price reasons. The meaning of our work is to ensure that a person can buy a timeless garment that lasts for years if not decades. This for us is the idea of ​​true sustainability.
Do you also produce Natural elastane which can help in total compostability of the garment
We have collaborated on the first compostable stretch fabric in the world with the most honorable denim manufacturer, and recently we have developed a new international patent to create a yarn that gives a stretch comfort effect without using elastomeric fibers and I must say that it is raising great interest in the weaving and knitting market. Depending on the use it gives elasticity or completely innovative hand feel effects and the nice thing is that it can be developed on any material through our BFlex® collection.     
How do you see the Japan market and what are your expectations from participating in the Denimsandjeans Japan show?
The Japanese market but also the Korean one have always had taste and appreciate the details, the particular hands, given by the innovative fibers or by the treatments on natural fibers. In the Denim world, Japanese fabric is a fabulous icon. The aesthetic result of a Selvedge Denim produced by inserting our patented stretch yarns in Linen fiber of European origin, wet spun in Europe, brings a technical and aesthetic enrichment that intrigues. In our collection we show fabrics that in appearance are very reminiscent of Japanese Selvedge Denim fabrics but which have the Linen component that gives an authentic appearance and allows breathability and thermoregulation enormously superior to cotton, giving a feeling of freshness for days without having to resort to frequent washing and the stretch component which on high fabric weights gives a fantastic comfort effect.
For more details , contact Giovanni @ giovannibenelli@elasten.it