We had the pleasure to talk to Mr Katsu Manabe of the Momotaro / Japan   Blue family who make waves in the denim industry worldwide with their original and authentic denims.  He speaks to Denimsandjeans.com in length about how he got involved in his father's denim business, and about the the  philosophy and concepts in the collections from Momotaro / Japan Blue and what is real good denim for him.
1. Pl do tell us about your denim background. How you came to be associated with this industry?
I'm Katsu Manabe,son of the owner of Japan Blue Group. But I was not interested in denim until I found what our company had done. It was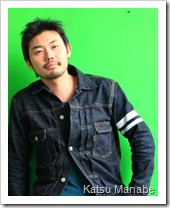 1995-1997, I was just a usual high-school student who was interested in fashion, games sports etc.. At that time, vintage denim replica trend started, then many stores made their own denim. I had Levi's 501XX replica, then I bought some piece of store original replica denim( Japan made). A year after, I found exact same denim in father's office and he told me that its made by him.. I was surprised..I found several fabrics and samples which I wanted to buy and it was huge trend in the market at that time.. After all , I started work his company. I had experience
for overseas production manager and taking care of the store, opened the
website, after all ,started to sell material and garment in overseas
market. It was around 15years back .
2.How do you think an American product came to be perfected in Japan and actually becoming a symbol of best quality denim worldwide  with raw denim being at the centre of this attention.
After 2nd war, U.S military brought us a lot of clothing, and its so
interest and cool for Japanese at that time. I think we love not only
the denim, also American culture behind. Its so diffrent culture than
Japan.
Past 100years Levi's build denim as a daily wear and work wear in the
market. Most of people still think denim=Levi's=U.S.  And this is
history and its never change.
But professional people, designers, manufactures,craftsmans, they
undersatnd what the quality is. We love American culture and denim.
But we've been trying to make the best quality denim in this 50years.
I bring high quality japanese raw denim to Europe and US market since 2007 and try to build up raw denim market in 6years. Past 3 years there are
many raw denim brands that  appeared  in the market.
I'm so happy that people have interest again in  raw material which was the trend  1995 in Japan. I know its good way to enjoy the denim and people
will think about quality of denim material after you wear a pair of
jeans. The best quality denim, that customer will decide.
We are just trying to produce the best material.
3.Pl tell us how Momotaro grew from its origins and how it came to become an iconic symbol for denim lovers worldwide.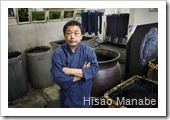 Momotaro started is 2005 as store original denim (Rampuya Original denim). We just tried to make a pair of the best Japan made denim for Japanese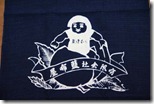 people. Our president wanted to put some name on this label which can easy to understand its from Okayma, Japan. And we put the Momotaro name as a label. For Japanese people, Momotaro is one of famous fairy tales (like a "Peter Pan"). And this source of story came from Okayama. So
people know Momotaro=Okayama. And we try to connect
Momotaro=Okayama=denim=No.1
In this 6years,I started selling overseas market and trying to visit the
store as much as possible. Bring all the samples, telling history and
culture,spirit,japanese denim..etc. We don't think we are the best,we just try to be the best. Our friends and denim lovers who share our spirit,they bring us into the market.
4.What is the basic concept behind Momotaro collections? Do you go  for seasonal collections or timeless ones which are not affected by seasons.
Concept:
Momotaro Jeans uses only the best natural raw materials and dyes the cotton yarn with pure indigo to weave the Original denim using its vintage looms by hand.
At Momotaro Jeans, the artisans have a saying:  Made by hand without
compromise g. All you have to do is try on a pair of Momotaro Jeans and
you will see for yourself from the exquisite details and rich indigo
blue that Momotaro jeans are of superior quality.
Mainly we sell timless collection. But we also sell seasonal collection
mostly in Japanese market. I try to build Euro collection which not
selling to Japan.  Normally we don't make big discount sale.
5.You also have the Japan Blue brand. How is it different from Momotaro?
Japan Blue started from Euro,U.S and Asia then Japan. = its focus
overseas market and focus on material. Not only denim but high quality
material.
Momotaro started for Japanese market then Asia-US-Euro. = focus the best quality vintage denim.

6.There is a lot of misunderstanding on the kind of looms used by denim pioneers  in Japan for making denim. Do you think these  looms  were all imported from US mills ? What role did these looms play in bringing up the Japanese denim industry?
50years ago Belgium looms maker export them machine to the world, and
some of our craftman remeber the machine came from Belgium also
technician came to teach how to work.And we also use vintage deadstock"TOYODA" looms which TOYOTA car company started them business in 1890.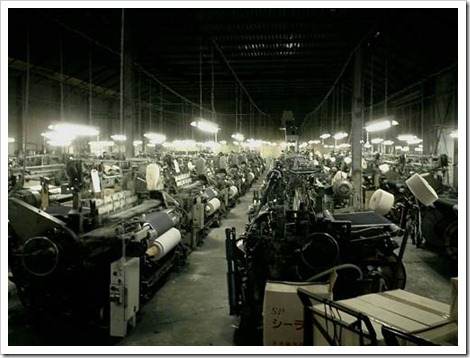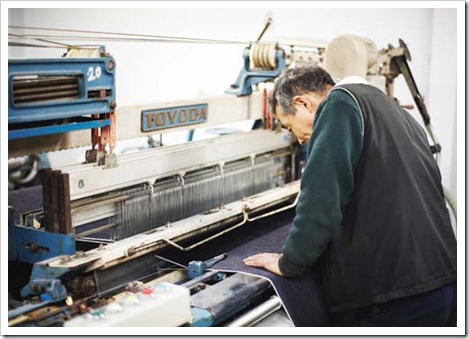 7.You are also a unique brand because you weave your own denim. Do you think it makes a huge difference to have your denim woven by yourselves?
Our sister company Collect Textile has been trying to produce high quality material and denim for 22years.
I think raw denim needs good quality material. If we want to try to build the best quality denim in the world, that's the best way to weave your own material. Ofcourse you need a lot of knowledge ,experience and practice for the same..
8.What role do you think does cotton play in denim quality . I believe you use mainly Zimbabwe cotton.  There must be  a strong reason  behind the same.
Yes, we mainly used Zimbabwe cotton. Its one of the finest cottons and
long staple, its can create great color with Indigo. Also it gets softer
after uses, makes good fade and fit your body.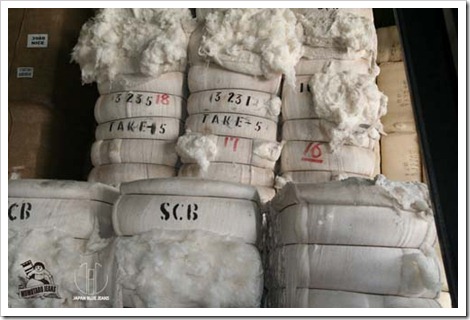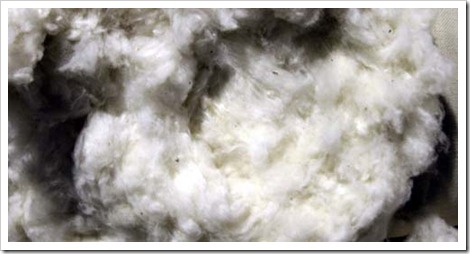 9.How do you think Japanese denim fashion has changed in last decade . I am sure it must be reflecting in your collections too!
Its changed like this –
Hard washing denim->Natural fade denim.
Hard raw denim -> Rinsed raw denim.
Vintage replica -> original denim
Of course we follow this change but not always. We want to create new
vintage generation with new denim history for next 100years by Japanese
denim.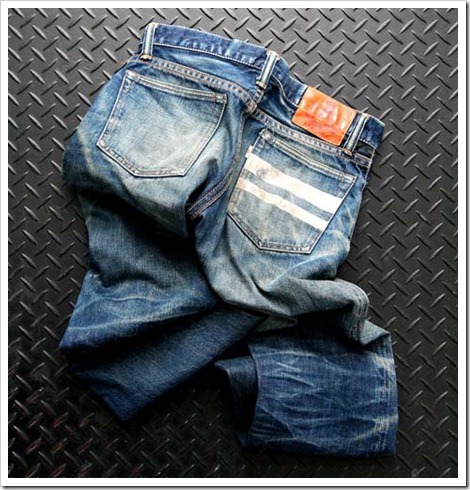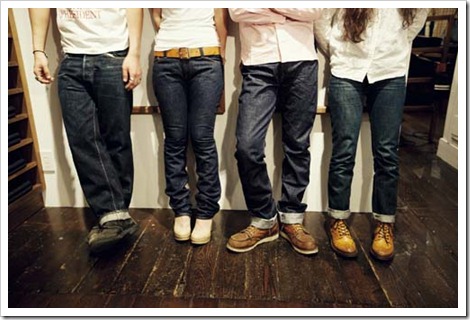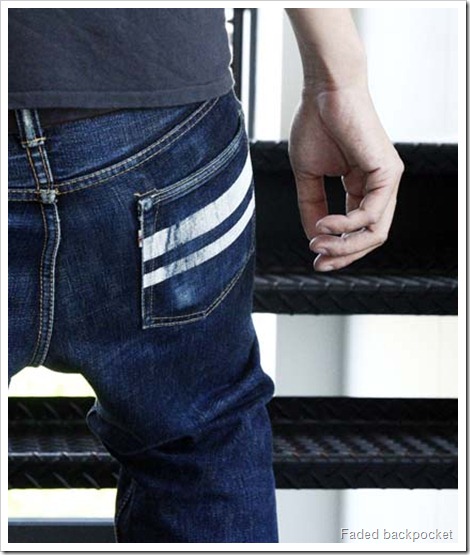 10.Many thanks for taking out time to speak to us. Any advice for denim lovers ?
Enjoy with your raw denim, your life will appear on your denim. Its your
history of denim.