Munich Fabric Start, which begins from today has a total  of 800 fabrics and 280 additional suppliers from over 37 countries  presenting their collections. The exhibitors will also showcase a series of dynamic, innovative and sustainable solutions and processes and innovations affecting not just silhouettes, materials and colors, but also structures of the entire market.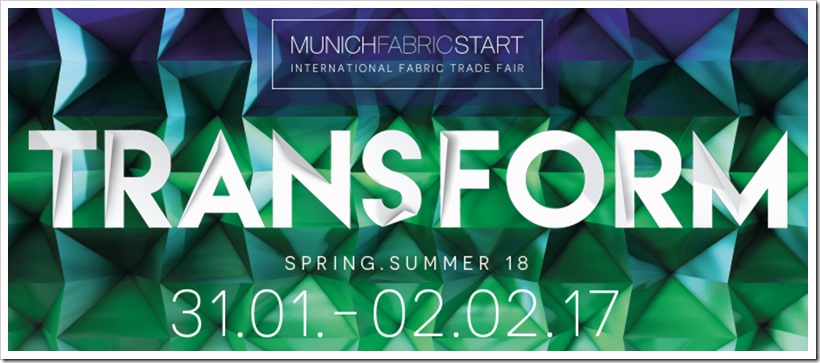 With over 100 brands the two halls of the BLUEZONE are once again fully booked. With 75 established denim mills in Hall 7 the ALL STAR MILLS alone presents an international premium portfolio and current developments, finishes and washes for denim & sportswear. New names here include: ALBIATE 1830, KURABO, DENIM STUDIO, BLU INTERNATIONAL, CRESENT, REDMARK, FIREMOUNT and SOORTY. At CATALYZER in Hall 6, 25 suppliers will be providing information on innovations with a focus on denim heritage and blueprints as well as sustainability.
Let's Detox Denim – Mission Blue by bluesign technologies AG and G-Star Raw show a commitment for a healthy, save and environmentally-friendly production process. G-Star plays a leading role in the detox of denim by using bluesign® systems to maintain this philosophy. bluesign® systems is based on a holistic approach with input stream management for a reduced use of chemicals and a maximum protection of people and environment.

KEYHOUSE – THE INNOVATIVE THINK TANK
'Fashion goes Technology' is the heading for KEYHOUSE in Hall 5. Here over 40 suppliers will be showcasing their latest technology and sustainability developments that can be integrated into textile products and high fashion. The wide-ranging and individual portfolio reflects the future of the sector which is increasingly exploring the topic of sustainable and forward-looking textiles and processes. Names here include: Schoeller, Toyota, Panteratex, Grantec, Cordura, Lenzing, Filatures du Parc, Naveena sowie Dyneema and Ecoalf.
The significance of this comprehensive theme revolutionising the fashion and textiles market is also demonstrated by the renewed presence of SOURCEBOOK at KEYHOUSE. A cooperation between leading European companies in the textiles and technology sectors, this offers an insight into the influential and defining development processes of the future. The notable pioneers in this R&D sector focusing on Fashion Tech, Wearable Tech and Smart Materials include: TheLab by Elektrocouture, Strick Zella, ITA by RWTH Aachen, Forster Rohner Textile Innovation as well as Trotec.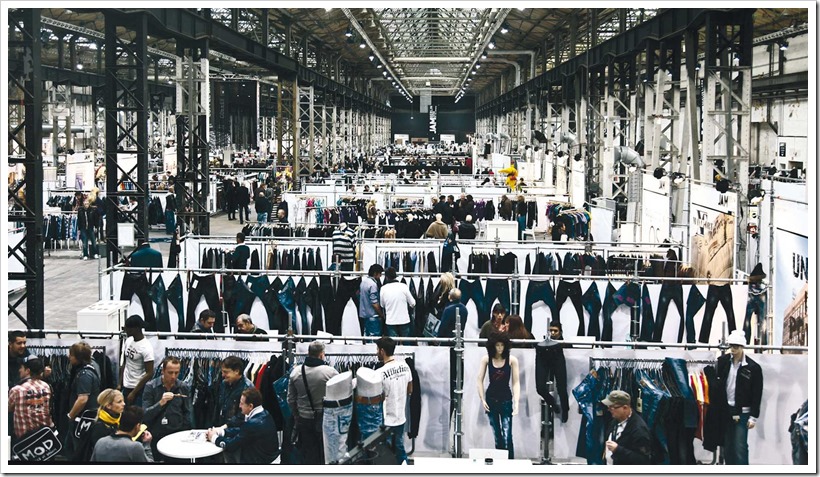 SUSTAINABLE INNOVATIONS FORUM
Under the heading "Sustainable Innovations" MUNICH FABRIC START is bringing ideas from the distant future into the Here and Now. In collaboration with the sustainability expert Nina Marenzi from the platform The Sustainable Angle, Kern Kommunikation – experts in innovation and sustainability and long-standing cooperation partner of the trade fair – has identified selected, outstanding innovative approaches that will be showcased on 31 January and 1 February 2017 at a special presentation area at KEYHOUSE.
From fruit leather and non-woven wool through to fibres made from citrus fruit – the forward-looking concepts selected by Marenzi and Kern Kommunikation for "Sustainable Innovations" provide a progressive and new twist on familiar materials and processes as well as their transformation in an age of thoughtfulness.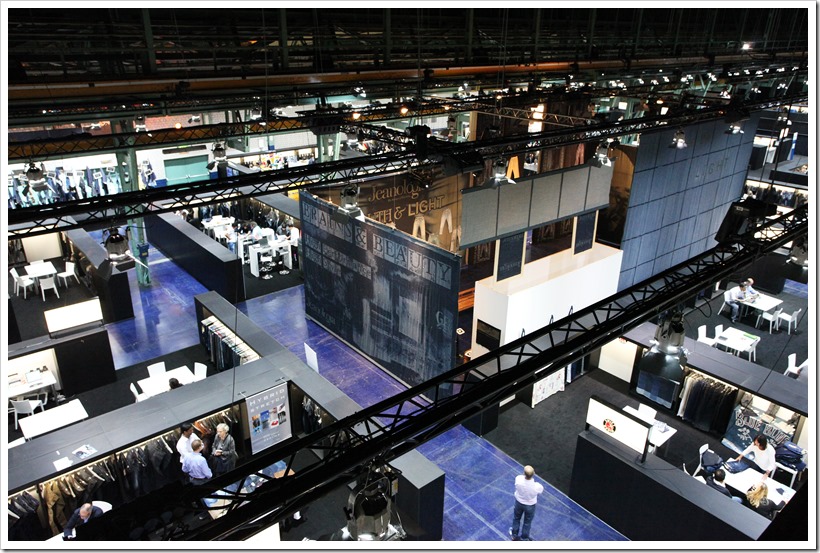 HIGHTEX AWARD
With a specially initiated HIGHTEX AWARD, the innovation prize awarded for the first time at the last event, it has been possible to create a forum that increasingly takes the high demand for innovation, added value and unique selling points on the textile and fashion market into consideration. The presentation of the specially created award, designed by VOJD STUDIOS Berlin in 3D technology, is a recognition of the achievements in these areas, allowing designers and product managers additional creative potential in collection design. The HIGHTEX AWARD winners will be presented on 31 January 2017 at 2.00pm at KEYHOUSE.
LI EDELKOORT – EXCLUSIVE TREND PRESENTATION
The highlight of the events programme is an exclusive lecture by the renowned trend expert Li Edelkoort presenting her interpretations on the topic of TRANSITION for Spring Summer 18 at MUNICH FABRIC START and providing initial insights into the season Autumn Winter 18/19. Furthermore, numerous expert workshops, panel discussions and trend seminars on seasonal themes and technology, finishing and research will also be on the agenda.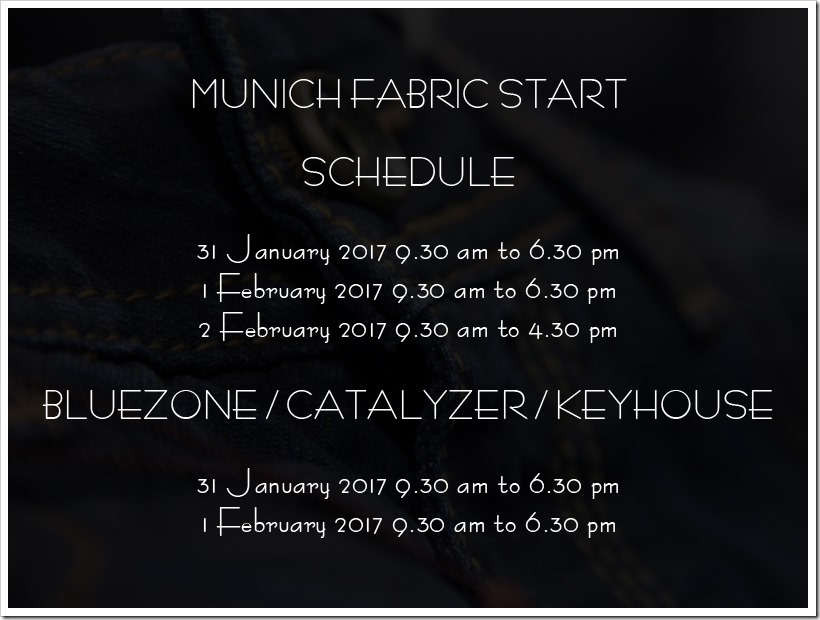 ---
The continuously increasing importance of denim in the apparel industry in Vietnam brings out another edition of Denimsandjeans shows at HCMC in June 2017. With the first Denim Show in Vietnam launched by the Denimsandjeans.com, the second edition in June 2017 brings some of the leading denim jeans and fabric companies besides chemical, accessory and other suppliers in the denim supply chain.
For Invitation , please register here.