A report on Drapers analyses the proportion of fashion retailers' style ranges and breaks down them into different styles they are carrying in Feb 2017 vs  those in Feb 2016.
The graph below shows the breakup of different styles stocked by different retailers.

As can be clearly seen from the graph, Skinny jeans continues to dominate the women's jeans stocked and hence sold. High waisted jeans , catching up on the rising trend in last 2 years, seem to be the distant second style in vogue. Slim fits , straight legs are other styles which may be considered to be slightly in demand. The report also mentions about hem details or cropped flare silhouette are in fashion whereas many brands like Citizens, J Brand, Paige etc offering released Hem Styles.
Also its interesting to look at the kind of styles Men are demanding and retailers are offering.

Skinny jeans, which were a distant runner a couple of years ago are fast catching up with Slim fits and the most popular Straight legs seem to be loosing the race against these two in the latest fashion race !.
Market in UK seems to be driven by volume brands priced below GBP 60 with retailers like River Island and Top Man dominating the scene whereas the above GBP 100 range is clearly held by Diesel and other fashion brands like Replay.
In the two charts from the report, the % of women and men's jeans details can be seen changing in last one year with maximum change in Men's jeans details coming up with stonewashes and in Womens' jeans Raw hem getting more important.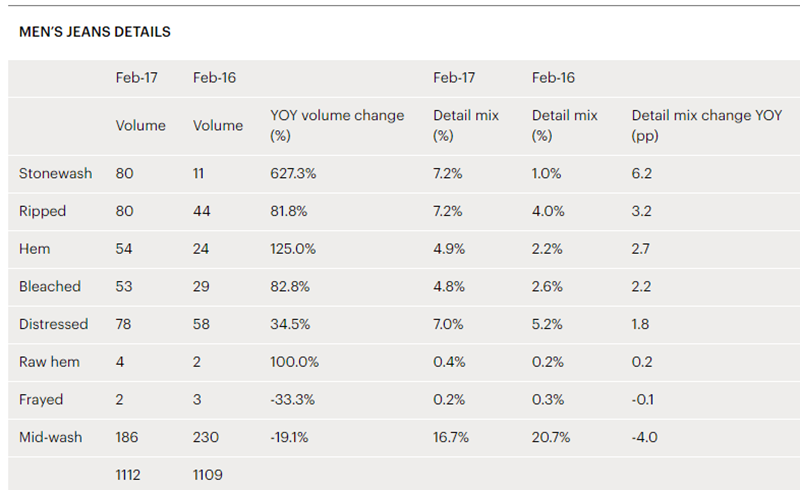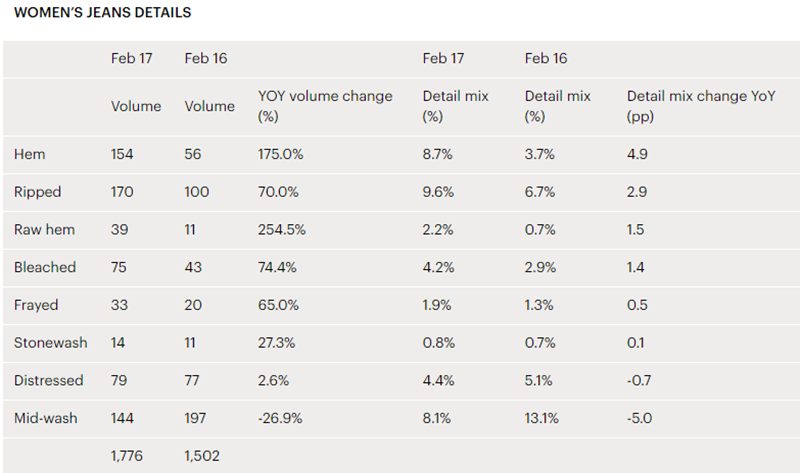 Note: All info mentioned has been taken from Drapers Online