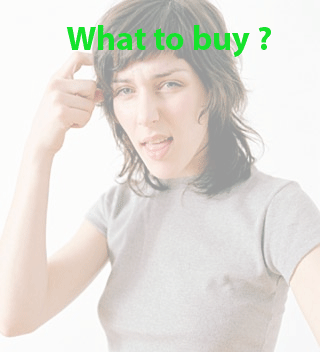 What really is the difference between a $20 and a $240 jeans? There is a world of difference in the prices but how much should be the difference in quality to warrant this price difference. Normally it should be a lot and it could be on many  inputs that go into a jeans  :
The difference could be related to  :
fabric quality
stitching quality
attention to details
washing effects
accessories used
fit
brand name
life of a jeans
or a combination of a number of these or more  factors.
ConsumerReports – a non-profit consumer welfare organisation -  evaluated evaluated seven women's cotton/spandex boot-cut jeans in that price range, looking for sewing and fabric flaws, washing one pair of each five times, opening stitching at the waist to examine construction, and checking zippers . They produced a report with their findings and excerpts from this report are shared in this article.The seven jeans selected were  :
Their findings were :
Some cheaper jeans have better construction features such as interfacing under the waistband .
Levi's Signature jeans shrunk maximum in the width at 2.5% while 7 for all Mankind shrunk maximum in length at 3% .
Lucky brand was the only jeans which did not shrink at all. It was , however, a highly distressed jeans . Zipper locks only in 'down' position.
Levi's and Old Navy  jeans had stitching under waistband which limits stretching.
7 for all Mankind had some features to justify their high price eg the  silver bling (on back pockets and  hiding inside a front pocket), a nice print fabric for the pocket bags (where it can't be seen), big white stitches as an accent, and a zipper that won't stay up unless it's locked down.
If we look at their findings above,  we will find that even the less expensive jeans can have features which may be better than  those of the more expensive premium denim jeans. An expensive jeans does not necessarily translate into a better jeans.
(Note: However, since the sample size of this experiment has been small, we  do not say that a particular brand of jeans is better than the other.)
However, having said that , we also need to understand that denim jeans are not bought for their technical features alone. In fact, most of the consumers are not even aware of technicalities of denim fabrics . They are , mostly, looking for a jeans which has a good hand feel, a great looking wash, a reasonably good fit ( this sometimes is the deciding factor for buying jeans)  etc. Brand name , celebrity endorsements and company name are also big factors in deciding regarding the jeans purchase as they provide the necessary ego massage to the buyer !.
Normally , luxury products have a high proportion of brand value input and it combines with other factors to make them worth the money. But it is also to be ensured that the quality of  such high priced products needs to constantly outshine the quality of that of lower priced products . A $150+ premium denim  jeans may sell well during a boom time and on the strength of its brand name, but it will not keep on doing so if it does not provide quality that is much much better than the cheaper jeans available in the market. The owner of such high priced products need to feel proud of their purchase for a long period of time to sustain the high brand value that has been charged.
About : ConsumerReports.Org is run by Consumers Union (CU) – an expert, independent, nonprofit organization whose mission is to work for a fair, just, and safe marketplace for all consumers and to empower consumers to protect themselves. The organization was founded in 1936 when advertising first flooded the mass media.