Here is a an interesting article from LA times which shows how the premium denim is still going strong and how Los Angeles is still the mecca for the premium denim manufacturing in the USA.
Jerome Dahan , CEO Citizens of Humanity , says that he could make the jeans in China or other places at 30-40% lesser cost ,but he prefers to do so in L.A . Michael Geller , CEO of Paige Premium Denim agrees with him and says the production being in L.A , it is very easy for him to just hop into the car and reach the washing or sewing site to rectify any errors that may crop up in production. 
The production of jeans in L.A is NOT cheap ! The fabrics that are being used by such brands can be  costly as $25 per yard !.  Simple  style details such as 5 stitches per inch (which have to be done by hand ) , using different threads , having a cool embroidered back pocket  etc can set you back by 20-30 dollars. Sampling is a huge cost . Geller says that it costs about $400-$500 to create a single sample that has to be shown to prospective buyers.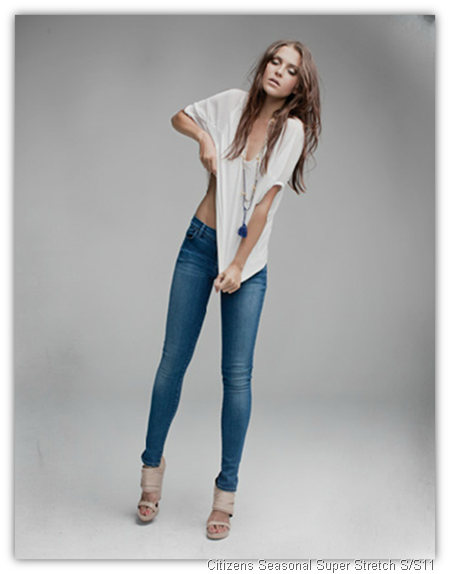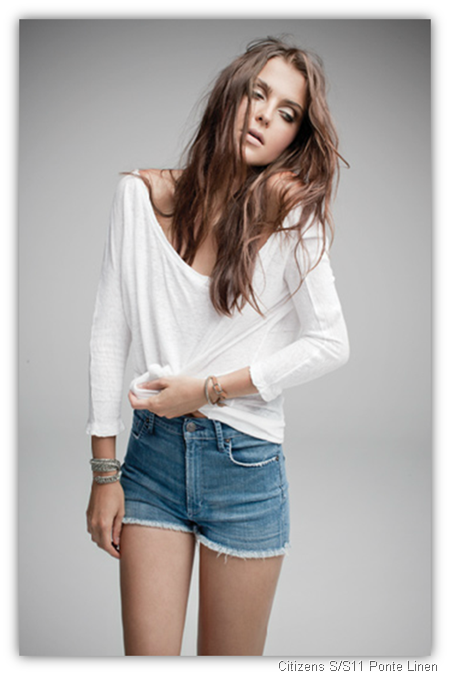 But despite all these odds of high costs of manufacturing in L.A , the customers are still ready to pay the very high retail prices which may reach over $500 per pair of jeans. Brands like Citizens of Humanity are not deterred and produce over a million jeans a year . This is a phenomenal number for jeans to be made in costly production centre like L.A.  With the premium denim market (Over $100 a jeans) estimated to be over 20 million pieces in US and value of the same being around $2 billion, the numbers are not small though not very big either.
But what will happen if the economy slides further in US or EU. Will the high prices of premium denim jeans be still acceptable. We have seen in the last three years that the volumes of premium denim have not affected too  much due to the recession though of course the growth of this segment  has been affected. One of the purported reason for the same was that premium denim cannabalized on other apparel categories ie consumers in the west thought it was better to buy a pair of good jeans and replace their buying for a few other bottoms that they were buying as jeans could be wore at a multiple occasions . Also , the desire of the consumers to own at least a pair of premium denim is strong and that desire is keeping this segment of the industry on the push. Big retailers like Gap have been trying to bring out premium denim products at lower prices , consumers are yet to wholeheartedly accept them. A question that comes to mind of many a consumer is
" We are ready to pay the extra cost  for the high quality that we are getting . But why do we need to pay the multiple times that number to pay everyone in the chain till retail point so that an extra $1 of cost ends up being charged to the consumer as $4 or $5 .. Is there a way to retain the high quality without being required to pay the entire supply chain the multiple?
May be in near future we may develop new methods of retailing which may do away with a part of the chain which brings the product to the consumer at a lower cost . The web has done its part in reducing that cost , but still it is not satisfactory . Consumers are not satisfied unless they see the product and feel it . We look forward to the day when an innovative way of retailing brings high quality products to consumers with very small additions to cost in the chain.