Continuing our series of Live talks at Instagram, Sandeep Agarwal from Denimsandjeans spoke to the owners of Artistic Milliners – Omer Ahmed and Murtaza Ahmed last week . Artisitic Milliners is one of the most well known denim mill globally and it was important to have the views of its owners on the current crisis and how their company and the industry is being affected by the current crisis under Covid19. They came out with their candid views and analysis of the situation , which we share with our readers below.
Sandeep
Hi Omer, Hi Murtaza . So nice of you to join and I would like to first start by asking you how everything is in Pakistan, I hope everybody is healthy and everybody is safe and yourselves, your families and the company.
Omer
Hi Sandeep . So far so good. The family and the parents are at home. It's tough to go to the office so we try to keep them in a strict lockdown and the kids are also home because schools are off so they're also virtually connecting to their classmates on zoom every day so it's all virtual.
Other than that, regarding Pakistan, we've been in lockdown now for a month and only yesterday the export sector was given conditional approval to start production in a limited capacity with extremely strict guidelines and so last two days we've just been busy going to the facilities making sure that all the plants had disinfected, making sure that all the workers coming in are following all the SOPs.
We have to make sure that everything is working smoothly. We have thermal gates at the entrance, we're checking the temperature of all the workers coming in and if we see any symptoms those workers will be sent back. The good news is that so far whatever conversations we've had with our teams and our workers everyone is well aware of the global pandemic and so there's a high level of consciousness in our workers so we feel given the situation, it's a positive.
Sandeep
Definitely and that's so important. So do you want to start in phases or are you going for 100%
Omer
We're starting in phases because number one there's obviously the health and safety of our workers is our top priority at this point and number two there aren't so many orders to ship . So both those two factors are there , so we're starting slow and we want to just keep building up as we go.
Another advantage is that most of our mills are quite spacious so that workers can relatively maintain social distances and other compliance measures mentioned by the CDC.
Sandeep
How's the textile industry, in general, responding to this crisis?
Omer
Well some sectors actually surprisingly have an uptick in orders – for instance companies working in the home textile industry are actually quite packed up – and business is picking up because of E-commerce and people staying at home . Then there is a need for medical linen for the hospitals. So home textiles have a demand but they've not been able to start up because the country's been in strict down . So I think those factories and mills are up and running but all jeans related businesses are extremely slow at this point.
Sandeep
What are the initiatives taken by the Artistic Milliners during this situation in order to help the community under the current crisis ?
Murtaza
Thanks, Sandeep for having us. There's a lot that we all need to do to ensure that those people who are part of the supply chain are well taken care of first and foremost. Our main focus at the moment is on safety at the workplace . Safety right now is a top priority as we already mentioned earlier just making sure that all the protocols are followed.
We need to ensure that the right amount of social distancing is taking place in the plants and in garment factories. It's a bit tough because we're used to so many people in the factories – so it's very important to ensure that all safety protocols are met, that's number one . And that's the main priority for us right now . Whereas all the top leadership in the company has been mobilized to all hands on deck and everyone has been trained.
We started yesterday in a very small phased out approach so it's sustainable and then ,of course apart from workplace safety right now, we're paying our salaries all in advance we paid the march salaries on 26th of March which was in advance for the month of March and we intend to paying full salaries for the month of April and May.
We've also developed equipment overall gowns which are level 1 and level 2 certified and we are providing them to the government of Sindh which is the local province in our country and we're committed to donating ten thousand of them valued at around $150,000 . So those go into production today and we'll be delivering it to the government in two weeks, so we're very excited to help for the frontline workers.
We've also dedicated our daycare centers inside a factory for kids of frontline workers like doctors and nurses for their kids because they obviously are not spending so much time with their kids anymore .So we've opened up daycare centers in the factories for them.
We've also set up the AM Relief Fund for all those artistic millionaires employees who have been affected by this crisis so they can apply into this relief fund and we've earmarked $200,000 for this relief fund which will be dedicated to all our employees.
We're also working with Fairtrade right now and distributing basic essential items for the workers with one of our brand partners who is also a partner of Fairtrade. So we've been accumulating that premium now for four quarters – so we intend on dispersing that whole premium to the workers this month . So lots going on but the CSR right now is a word that we want to use carefully . We want to talk more about how to get people back to work because that in itself is the most important part of our business.
Sandeep
Definitely, I mean these all these activities are definitely really going to help the community and it is really the responsibility of whoever is capable right now to do these kinds of things. May I ask you about the material sourcing because that would have also been affected right now and so is the marketing? How are you managing this?
Omer
So basically pre-COVID, the industry was booming in Pakistan. Textiles generally were doing really well – mills and factories which would be running at sixty percent capacity were fully booked, so we were having a really good moment in our country. So it's unfortunate what happened and we have to also keep in mind that China was first hit by the COVID . So what happened is that all our supplies coming from China were delayed initially and then we saw such a huge uptick in demand that we rushed to stock up knowing there was a lot of uncertainty in China at that point . So we wanted to load up on green stocks but then USA and EU got hit by covid-19, hence we ended up with a lot of inventory in-house .
In terms of stock, we have different types of yarns ,fibers, chemicals, dye stuff – so in the short-term we need to figure out how to consume all these different raw materials . That's step one because we want to create maximum liquidity and unlock our cash flows .We are financially extremely strong but obviously in these times you do need maximum liquidity. Once the stores open up, we have to find a way to rationalise our supply base, we cannot do that by ourselves as we are a B2B .
We've been hearing a lot about product development going digital – so obviously we're exploring that . But we're not sure how much of the product development cycle we can actually move to a digital platform as denim end of the day is a touch and feel business .
Sandeep
At this point, we all are in the learning stage and probably the situation is so dynamic that it's changing every day so we really need to learn every day. How do you think that any market is going to change? How the various segments of the denim market are really going to be affected -which segment is going to be more affected and the segment is likely to be still better off
Omer
Currently loungewear and tops are selling well. Loungewear is selling because people are home and they want to be comfortable and tops are selling because everyone's on zoom or some sort of virtual platform speaking to their friends/colleagues. So those two areas are doing well and obviously there's athletic wear . There was a lot of awareness around health pre-covid but I think that's gone into overdrive and so those areas are still doing better than denim.
In terms of impact on denim in the short term – the general market consensus about poor quality denim or low-value denim and how its not going to last – sure I agree but I feel that the consumer is much more literate about the product than they were 10 years or 15 years ago. They're actually extremely smart so I think if you look at the innovation cycle we have been innovating, our brands have been making us innovate in the last 10 years . If you think of where we were 15 years ago in our mill we were just running two products; one an open-end product and the other was ring.
In these 15 years, we've added stretch denim, super-stretch and now hyper stretch and then you have all these amazing fibers in the mix and then obviously all the sustainable fibers coming from the other end . So we've just been developing way too much I feel. Right now there is a lot of product in the market and so in terms of the product I think we're going to maintain the status quo for at least another six-seven months because again everyone has stock , everyone has a lot of innovation on the floor. Everyone's going to try to utilize what they have and so I think the lesson to be learned here regarding innovation is that often we are confusing a great concept with a great product and to make a great concept into a great product is a long journey. So there are a lot of half-cooked ideas/innovations at the store level and it's a very good time to rationalize innovation as well and keep what's working and get rid of all the gimmicks because there are a lot of gimmicks and we are all partially guilty of that.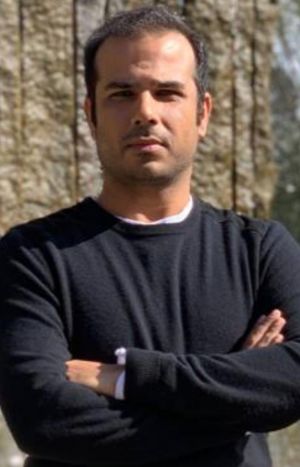 Sandeep
And we all are guilty because we've been trying to run faster than the other
Omer
That's what comes down to right now and it's not just us, it's the brands in the same position . They are all trying to out innovate each other . So I think it's a good time to reflect on that part of the business.
Sandeep
And consolidate and probably streamline the whole thing with a sharper focus.
Omer
We have no option especially for the next six months . Markets are contracting and so we have no option , we have to become leaner , we have to become more agile and have to become more flexible and we have to do it as an industry. I can't do that on my own – so we have to all work together and we have a lot of time to have these conversations now so we must take advantage of that.
Sandeep
Both the fabric and garment have been affected by this crisis . Since you manufacture both – have you been affected equally, or is it different in view of so many cancellations ?
Murtaza
Of course, all segments of the supply chain have been severely affected even our yarn mills have been affected, I think the difference between raw material and the finished product is that we can still use fabric, most of our customers are strategic so we can use our fabrics at a later point as they are long-standing proven fabrics
On the garments, the problem that many companies have faced and why it's such there have been so many articles about it as well is because it's finished product, once you have the label of a customer on it or a button or a rivet of branding on it , the product belongs to the end consumer . So I think it's a bit different because these are finished goods but having said that of course I mean all parts of the supply chain have been affected and our retail partners.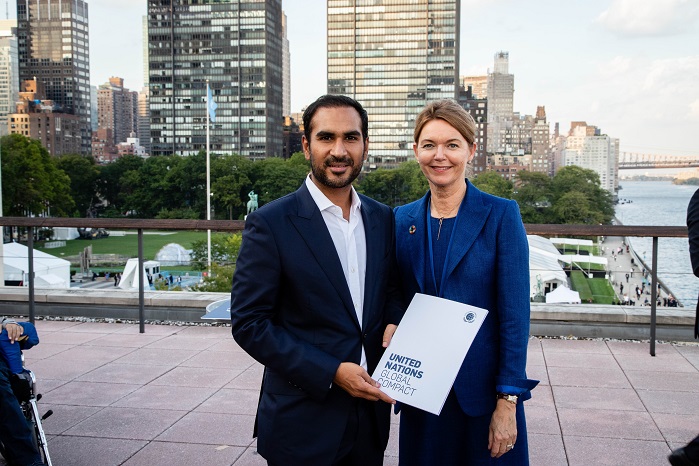 I think there's been a lot of press about retail partners not standing up to their obligations but I think that most retail partners have been very supportive very understanding of the situation and a lot of them have been very ethical also . So I think we should give some credit over there because I think there's been a lot of negative press for them . But I think they've tried their best – it's a very difficult situation where your stores are closed and there is no more sale and it's force majeure . So I think initially a lot of brands and a lot of business leaders panicked , but that's fine . That's the whole idea of crisis management. You manage the crisis every day as it comes . So I think the first reactions were a bit tough but then sanity prevailed and we all worked it out . And at least we can speak for our business – all our strategic customers have been very understanding and are working with us to provide good solutions and we're very happy to partner with them in these times.
Sandeep
What we have been hearing from the press, of course, the companies know much better, some of the retailers' responses to this were probably slow and some were not really the best of responses.
Murtaza
Definitely trying and I think also from a supplier perspective it's important to be rationalized with who you work with as well. You have to think that pre-COVID crisis there were a lot of retailers and some companies that were not doing so well and I think some business models in all parts of the supply chain from retail to vendors, everyone in the supply chain whoever has a weak business model is probably going to suffer. So I think it's a good lesson for the future that and a lot of balance sheet principles need to be applied . I think more conservative businesses will do better in the future .
Sandeep
In terms of consumers, let's say in Europe and US , what do you feel post-crisis in next few months what would be their responses once they come out of the situation .
Murtaza
I think definitely consumption will go down. That's for sure . Consumption will go down and the market will shrink. I don't think it's going to be a top priority for people in the long term to buy apparel or luxury items.
For sure in the short term, once the crisis is over I think that apparel demand will change. People will change their clothes just like they're changing their bedsheets already. I know for sure based on my personal experience that the pair of jeans which I am wearing today – most likely I'm not going to wear because I'm going in the jeans every day to the factories and I'm exposed, It's just an association of memory .Also so I think they will and I think most retailers are preparing for that kind of uptick that happens but from what we're seeing from a garment perspective, we're seeing the numbers fall in Holiday . So you've skipped one season of Summer already and Fall / Holiday merging so you're almost skipping two seasons in the upcoming fall so that tells you very simple because our retail partners also thinking that demand will go down by 50% we're on both sides of the ocean on Europe and the USA so that's what I think about.
Sandeep
And the demarcation between the seasons will be kind of fading out?
Murtaza
That's already changed that whole four-season cycle. If you had 12 collections a year they're going to probably become two or three, those four seasons are becoming two.
I think that seasonal buyers will definitely go down – we're seeing shorts and skirts and very seasonal items . I think from a design perspective customers will start merging designs in whereby they can use something that is spring can also play in fall which we've never heard of before right ? . But you can if you design smartly you can how take one product and make multiple multiple finishes on that product by the use of laser and that exactly is what the FLX program is and that's going to become that makes more and makes more sense now because you can take one base and make it into multiple washes . So those kinds of things will become important and it will be exciting to see what t brands do about it.
Sandeep
It will be kind of like you are adding more value to each stage whether its fiber, yarn, dyeing , finishing , weaving , finishing , sewing etc. so that the garment becomes multi-seasonal?
Murtaza
Absolutely yes, I agree with that. That's where it seems to be heading that's the way it should head also because less and fewer garments that go into the landfill, more and more garments that are going direct to the consumer and I think this rationalization in the long term will make everyone's R&D costs , sampling cost- everything rationalized going forward.
Sandeep
One more thing which is very important in sustainability. Sustainability has been such a strong word for the last few years and there have been so many varied definitions about it, people have been talking and everybody is claiming that we are sustainable, the brands are coming out with their own definitions- so will we have more clarity in the coming time or it will be more confusing for all of us?
Omer
How much time do we have(smiles)? It's a complex topic at this point but I think there is no better time to actually talk about it and I'll try to put some perspective on it. In our industry, we started talking more about sustainability let's say 15 years ago at the trade shows .So if you look at the definition of sustainability as it pertains to our planet it's regarding the preservation of natural resources and the reduction of carbon emissions of greenhouse gases that's the basic definition . So that's one part of it but what's happened is that in the last 15 years or so it's become more about the Business of Sustainability and that is great, that's exciting, that's great marketing, that's great to leverage that as innovation but I think it's taking a toll (on the supply-chain).
In my opinion we need to focus on a top-down approach where we need to work on high-impact initiatives when it comes to sustainability like renewable energy and water stewardship.
So, for instance, around 85 percent of the water we use in our plants is recycled. Initial investment for such projects is high but in the long-term they pay for themselves. So we need to have a stronger foundation when it comes to sustainability and then when it comes to the business of sustainability, we need to make sure we streamline the products that we find sustainable.
Sandeep
What do you think from where the push should come from for sustainability – from the retailers or the consumers or from the authorities?
Omer
It's the brands, for instance we implemented the Cradle to Cradle certification which we feel is still one of the most comprehensive sustainability initiatives out there because it's holistic – covering renewable energy , material mix, ingredient mix and it now has a social angle to it too. So we feel so far that's been the most comprehensive and they've already done a lot of good work in denim and when we did that project, since we were the first ones to do it , it took us over a year to get certified and there were obstacles which we eventually overcame. The best part about it was that it was open-sourced.
Sandeep
And even the consumer perception is different around the world. So do you think that consumer behavior will still be different in different regions around the world or will the consumer response post-crisis be different?
Omer
Consumers will be more conscious about the product and how it's made . I don't think they will be differentiating between one polyester fiber or the other, again I'm just using that as an example, no offense to the polyester suppliers . But they do not differentiate because this again there's so much complexity in the business of sustainability that some of them don't understand. So I don't think the consumer will understand the difference. What they will understand are absolutes when it comes to sustainability.
Other than that, region to region, I'm not sure how consumer behavior will change, depends on how much disposable income different consumers have in different areas in the world.
So we don't know much about that but what we do know is that if you at least look at the younger generations . Gen Z and Gen Alpha even pre-pandemic were more inclined towards experiences than products – it's a very good time for brands and retailers to start re-thinking the consumer experience. For example, Amazon did their Go stores, you will see more eCommerce companies add brick-and-mortar and you will see them do it right .
The problem is that people are not so much interested in merchandising stores anymore and stores were empty even before the pandemic, so brick-and-mortar model needs to evolve into an experience center model where there is some way of engaging the consumer – be it through product customization or any other mode of engagement.
Sandeep
So this current crisis has so many negatives that we all been saying, what are the positives you and what are both of you are seeing, what are the positives which are coming out of from this
Murtaza
I mean yeah it's an interesting question, there's a lot of positives I mean first of all we have to remain positive right we have to look for the bright side. It's very important because I'll just give you a very small example . I was speaking to my father last night at dinner and I told him I said I don't like it that my factory is there dark now I don't see any lights and I don't like how it looks it gives me a bad feeling so he said that – well when I look at it I imagine it with the lights on and I thought about that when I went to bed and I was like okay, he was right about that and I so it's how you look at things.
I guess I think we all need to remain positive I think there's a lot of learnings I think there's a lot of opportunities I think that production is going to become a complete demand based one I think you have to be extremely lean, I think you have to be highly automated in all parts of the night rain especially the value-added part.
Pakistan is very very far away from that still I think that there's a lot that needs to be done and it's a lot of fun working with customers as their models will change . I think nearshoring will become very important especially for North America clients so opportunities are everywhere right now but of course We have to navigate these times because while there is an opportunity there's also massive cash crunch that everyone has – so you have to really pick and choose which opportunity you want to go for but then again it's all about how you see things . I mean we are already seeing things turn around hopefully and so we hope for the best going forward.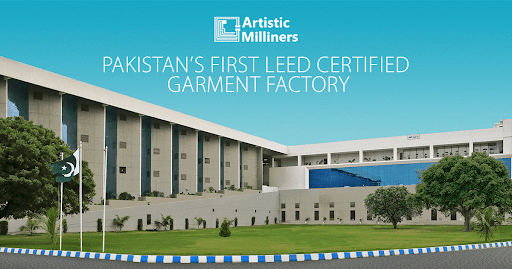 Sandeep
What are the keywords which you feel are really impactful?
Omer
The number one keyword would be 'RESPONSIBLE ', we all have to truly be more responsible and I'm not saying this as marketing jargon I just mean we have to be more responsible in terms of the way we conduct ourselves and the way we produce new products.
The second would be 'QUALITY' – High quality products are timeless
Third – PERFORMANCE DRIVEN – Jeans will need to have more performance attributes like well-being, durability and comfort.
Sandeep
I think these are very strong key takeaways and it has been a real pleasure speaking to both of you and really thank you for joining and taking your time. I think a lot of people are enjoying it on Instagram.
One question from the viewers is : How Artistic Milliners aims to get out of the situation faster than others?
Murtaza
I guess we wait to leverage our relationships more than ever . We are trying to offer new operating models to our value-added partners, we're trying to make our workplaces as safe as possible we're trying to consolidate our workplaces as well so we're trying to get out of this faster by becoming more nimble by becoming more flexible and by partnering deeper I think that looks nimble and flexible everyone is becoming and like I said I don't think when retailers are trying to become nimble that they get so much bad press.
I think we all have to become nimble . So I think first is to reconsolidate and reorganize everything -you cannot run the same way and then setting up a trajectory to take off from. I think right now is the time to set up the base to take off for the future
Sandeep
I would say it has been a learning experience and it's great to see what you guys are doing out there and I really wish all the best to all of you and everyone at artistic and everyone in Pakistan also so that we really hope that all of us come out of it. Thank you so much
Murataza & Omer
Thank you Sandeep, Take care.

Video