Arief Labu has been working in the denim industry in Bangladesh for over 15 years since 2006. He started in product development, moved on to wash R&D, and then to wash production and product management. He has worked with well-known companies and brands like G-star, Bestseller etc and his work experience encompasses countries such as India, Vietnam, Pakistan, Cambodia, UAE, Sri Lanka, and Bangladesh. He has literally been a witness and a part of the booming denim industry in Bangladesh and has had the opportunity to see it from different angles. He also saw the various problems that came with the growth and were always keen to work out ways to resolve them. One of the issues he found in the industry was the lack of measurability of the resources used in laundry and the inability of the companies to create concrete data of resource usage. This set him thinking to try to find a solution to this problem and with a team; he developed a software cum hardware solution called AiMAT.
We spoke to him about the product and what it means and how it can be used and we bring this Q&A that we had with him.
Hi Arief, you have come out with a new software called AiMAT. Can you let us know more about it?
Thanks for asking, yes, we did, it is just like its name, Automated Industrial Measurement and Analysis Tool. It is not only software but a combination of hardware and software. The purpose of the same is to help the washing/laundries to come out with real-time data on usage of water, chemicals, fuel, etc, inputs in their factory. It also enables the calculation of this data based on buyer, order, period, and other parameters, making it easy for the supplier to generate reports as he wishes. It can also help the buyer to monitor resource usage on his order in real-time and this I believe is the biggest advantage. Other positives are:
Having data automatically
Knowing the real uses of chemicals, water, electricity, fuel, and ETP.
Knowing the real data of carbon generation.
Analyzing data and automatic report system, accessible from any internet destination.
Transparency at the highest level. The base for any kind of sustainability.
Digitalization of chemical uses.
Knowing the uses of Brand wise, order-wise, style-wise, or pcs-wise. Also, yearly, monthly, weekly, and day-wise.
What is the applicability of this tool? Who would really benefit by implementing this and how?
This tool is basically to be used by the washing/laundries where the most of the resources are used. The laundries can easily control and monitor their consumptions of water, chemicals, electricity, Gas etc. The most important aspect of this solution is that it is Not dependent on any kind of machine, chemical etc. It can be applied in ANY LAUNDRY. The One Click reporting system also is very helpful to know order wise, style wise, period wise details of resources and it greatly helps in Management control and improving sustainability credentials.
With this system, everyone would be benefitted.
Factory

By knowing the exact consumptions.

By knowing the exact cost of the production.

By knowing the real chemical consumption

By knowing the exact rewash/rework amount.

By knowing the real productivity.

By knowing the real time production status.

By knowing if the production is really getting sustainable or not.

By having more specific control over the production.
Brand

All these factory benefits are really a benefit for the real product owners.

By knowing if the production same as the development.

By knowing if the ETP is performing properly or not.

By knowing exactly what is the consumption for their own products.

Does not have to be dependent on a third party company to know if the product is sustainable or not.

Having transparency on the laundry.

Be able to have confident sustainable marketing strategy.
So you mean that the hardware and software will be connected and bring live data from machines in the laundry without needing for manual input?
This tool is more a hardware then and a software. Avoiding any manual input requires mechanical support and in this case, it is quite big. All hardware's are connected with the software to generate and analyses data.
How do you ensure the authenticity of data?
All support tools are ECC certified and authenticated for accurate data.
All the tools are calibrated from one standard accurate value.
The periodic audit will be performed on all hardware, to make sure, data are real.
Any difference and tools will be checked physically.
We also welcome any third-party company to come and check.
Do you think that this kind of software can help companies in sustainability monitoring?
Yes, Over here no % is used, valuations are no created, nor it is based on any previous record. It gives you information, based on what is happening now. If you know the exact use it is simple to say it is sustainable or not. Data is refreshed every 5 minutes, to know the exact results or the productions. It also helps you to see if the wash machines are using the same recipe and time. It also helps in monitoring ETP performance. The biggest plus is that it enables monitoring real-time data transparently.
How can fashion brands make use of AiMAT for their monitoring purpose? Can it be done in real-time by them?
The brands can use this tool for various objectives of theirs. E.g. they can
Monitor if the product consumption is the same as it is declared or not.
Monitor factory's growth as sustainable production.
Monitor if the ETP is working or not.
Monitor factory's wash production status.
In addition, since Data is updated every 5mins, so, it is real-time. With extra investments, we can also provide a Cell phone app for both monitoring and reporting.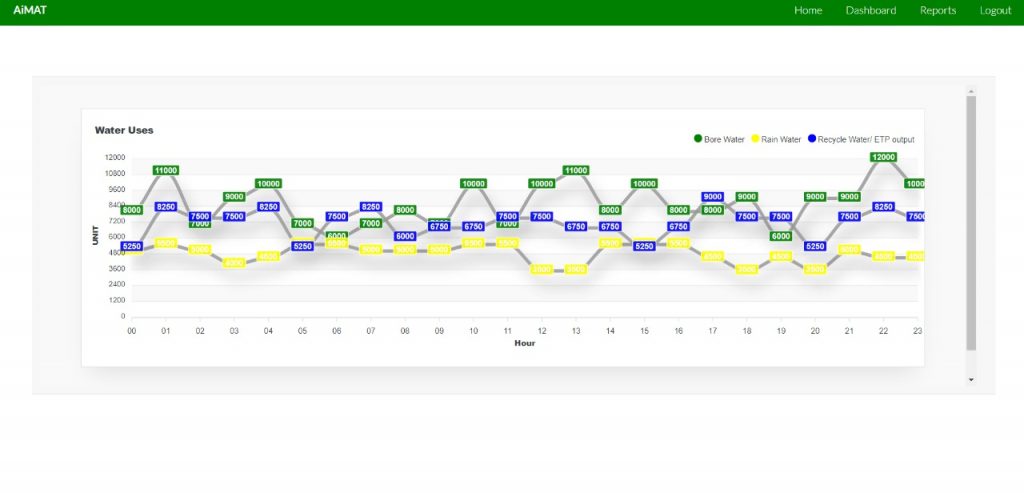 How much time it takes to setup such a system in a typical laundry
3 to 6 months minimum. Most of the time is taken for getting the imported hardware in-house and its installation.
What are your plans looking ahead to ensure that this system is installed and recognized as a tool for monitoring in the industry?
With-in the company ownership, we are building a model factory for denim, with sewing and washing facility. Our plan is to install the solution there as a showcase. However, due to corona situation, we got late.
The initial plan is to inform Global companies, who initiate sustainable projects. Besides, we want to take this to the denim community, to brands and factories so that all can fulfill various objectives that they want to achieve from this solution.

We are also looking for investors who want to associate with us, take this tool to the next level, and serve a bigger part of the global denim industry.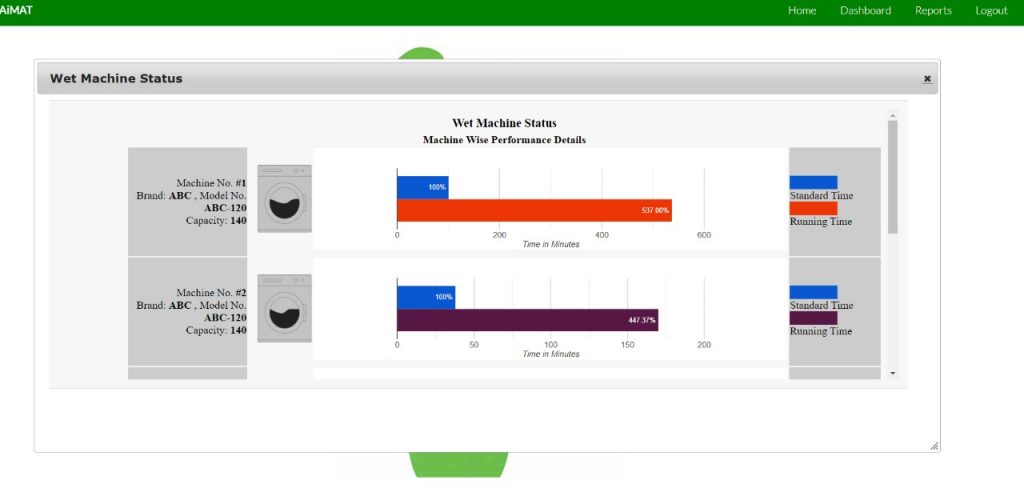 To connect with Arief for more info, contact him on this email Mohammad@tds-bd.com