Continuing our weekly news snippets, here are some interesting ones for Week 43
Pangaia launches a climate-positive space inside the Galeries Lafayette in Paris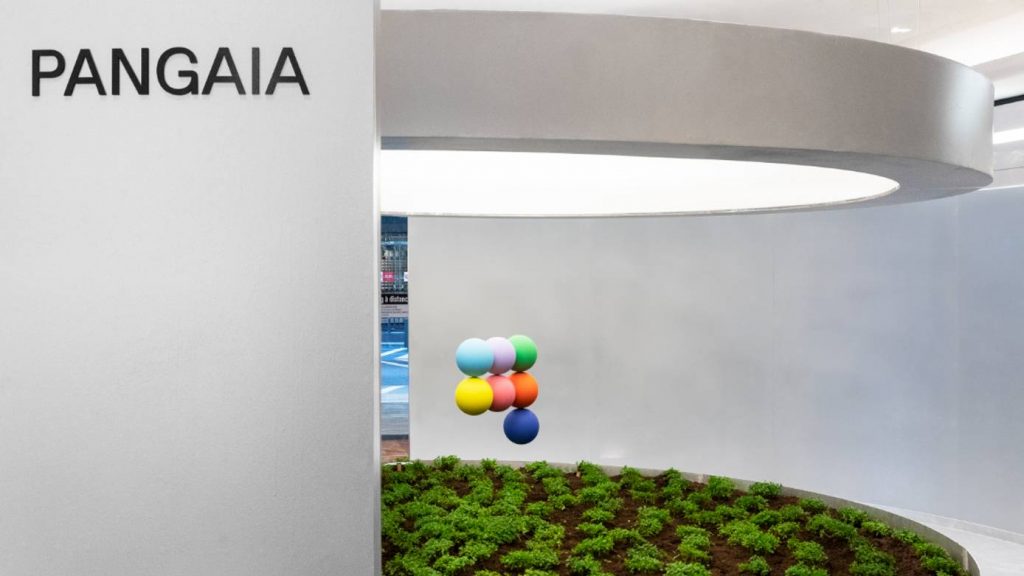 In collaboration with Galeries Lafayette, ethical apparel brand Pangaia has unveiled its first physical shopping experience in France. The label has created an interactive environment inspired by its dedication to 'high tech naturalism' for the temporary show at the premium department store in Paris. The label collaborated with Galeries Lafayette to develop a climate-friendly ambiance, minimizing the space's carbon footprint.
The circular disciplined store, designed as a translation of Pangaia's story, aims to inform visitors of the brand's material advancements. A peppermint garden greets visitors as they approach the venue, referencing the label's unique Pprmint technology, which uses natural peppermint oil in fabric fiber to keep apparel fresher for longer. Other innovations emphasized in the experience include C-fibre, a combination of eucalyptus pulp and seaweed that forms an alternative to cotton, and Flwrdwn, a natural, dried wildflower-based alternative to synthetic and animal down. Pangaia has handpicked a range of merchandise that it feels illustrates its most substantial approach, innovation via science, for part of the store-in-store experience. Furthermore, Pangaia and Galeries Lafayette will give 2% of the pop-net-up's sales to the Bee The Change initiative. Furthermore, the environmentally friendly display is closely aligned with Galeries Lafayette's 'Go For Good' programme, which is oriented on the availability of ethical fashion.
As global demand for CmiA cotton surges, more partners join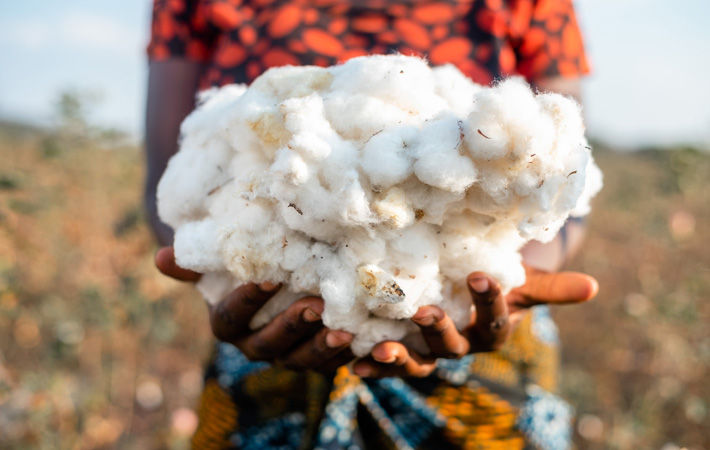 Cotton made in Africa (CmiA) has been joined by BRAX from Germany, Jolo Fashion Group from the Netherlands, and Shinsegae International from South Korea. They want to promote sustainable agriculture, safeguard the environment, and enhance the working and living circumstances of small-scale farmers and their families, which number approximately 1 million people. CmiA represents a socially and ecologically responsible foundation for the global textile chain as one of the world's leading efforts for sustainably grown cotton in Africa. It humanizes the small-scale farmers who are the foundation of the fashion industry.
CmiA cotton has a much lower ecological impact than the global average, according to the most recent study data. CmiA cotton contributes less to climate change since its greenhouse gas emissions are 13% lower than the global average for cotton agriculture. Small-scale farmers gain from agricultural and business training, which allows them to increase yields and enhance cultivation practices. CmiA actively campaigns for topics such as healthcare, respect for children's rights, and equal rights for men and women in addition to sustainable cotton production. This has a direct impact on raising awareness of social concerns in village communities. Factory employees at ginneries, which separate cotton seeds from fibers by machine, benefit from better working conditions. The CmiA label allows consumers to identify certain items. According to the release, each purchase signifies a direct investment in improving living circumstances and conserving the environment.
Arvind's sales soared by 62% in the second quarter as demand rises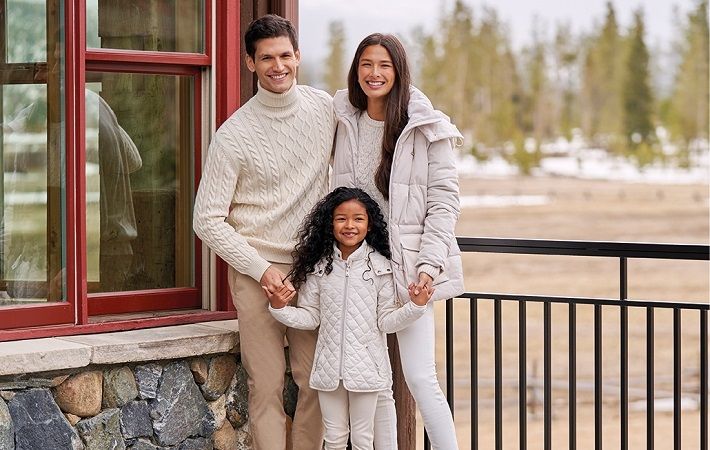 Arvind Limited, one of India's leading textile firms that also retails apparel, reported a 62% increase in revenue to 2,115 crores in the second quarter (Q2) of FY22, compared to 1,305 crores in the same time the previous year. Profit for the quarter ending September 30, 2021, increased to 70 crores (Q2 FY21: 1 crore). EBIDTA (earnings before interest, taxes, depreciation, and amortization) climbed by 74% to 212 crores (122 crores) in the second quarter.
Fabric shipments rebounded quickly and reached pre-covid levels in the reported quarter, while sarment volumes improved progressively, according to the business. In Q2 FY22, sales from the textile industry increased to 1,711 crores (1,017 crores), with denim volumes hitting 25 million meters and contributing 552 crores (335 crores), and wovens reaching 31 million meters and sales of 604 crores (288 crores).
Likewise, owing to high demand across all areas – human protection, industrial belts and filters, and composites – sales of advanced materials increased by 60% to 297 crores (186 crores). Arvind Fashion's forecast for the approaching quarter is that international clients have already pre-ordered for summer 22 and companies continue to show high momentum, while the local market is expected to remain robust following festival spending. Sales are expected to increase by 40% in the third quarter over FY21, and by 4% to 5% sequentially, according to the textile producer.
H&M unveils an animal-friendly apparel collection that is certified by PETA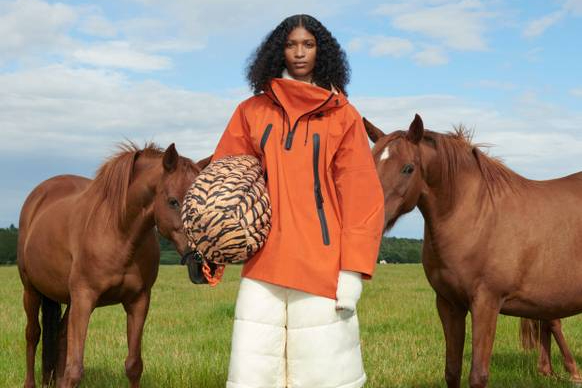 After seeking consent from the animal rights group People for the Ethical Treatment of Animals (PETA), the Swedish fast-fashion store H&M will launch an animal-friendly clothing line in November. Flwrdwn, a wildflower-based substitute for animal down, and Vegea, a plant-based alternative for oil-based and animal-derived leathers, are among the fabrics and mechanisms featured in the 'Co-Exist Story' collection, which includes womenswear, menswear, and kidswear.
Dramatic volumes, '90s-inspired partywear, and utilitarian outerwear are included in the womenswear and menswear collections, which are designed for "a modern city person who wanders between late-night partying and early-morning hikes." An enormous recycled polyester faux fur coat, a one-shouldered knitted dress with a bold fringed hem in an Econyl mix, and vegan leather trousers with a complementing jacket vest for women are among the collection's key components. For men, there's a graffiti-print recycled nylon oversized anorak, puffer shorts, and water-resistant pants. The 'Co-Exist Story' collection is the third in H&M's Innovation Stories series, which started in early 2021 intending to highlight more sustainable products, materials, and designs. The H&M 'Co-Exist Story' collection will be available globally on hm.com and in select stores starting November 4th.