Some things in this world divide opinion faster than you can say "ka-ching". A debate on "Is Denim On Denim acceptable?" is harder than debates on pineapple on pizza, than "does cereal or milk go first" or "which of these came out first- the chicken or the egg?"
Acing the Denim on Denim look is all about your knowledge of styling, you have to earn it to wear it. This style can turn into a catastrophe the moment it goes in the wrong direction *flashback to Justin Timberlake and Britney Spear's iconic fashion disaster*, but with the right direction, you can definitely ace it.
From Elvis Presley rocking the trend in 1957 to Marlyn Monroe showing off her curves in the movie, "The Misfits"; from Madonna acing the double denim with blow-out curls in 1988 to Naomi Campbell making the denim her own with a pair of white stilettos, from Gweneth Paltrow styling bell bottoms with a denim jacket in 2000 to Hailey Bieber pairing the style with a gold chunky necklace; these are just a few examples of the iconic denim on denim looks (done right).
Despite Double Denim being called a fashion catastrophe time and time again, no one can deny that it's a timeless trend, much like leather jackets. It was the "In Trend" in the 80s and it's back now, it's that one trend that you'll keep wanting more of. Black denim jeans paired with a patchwork denim jacket worn by a celebrity gains more attention than her red carpet look-  that's the relevance and hype of double denim.
The moment we think of Double Denim, we associate it with Guess, the brand that was established when the trend was at its peak.
"Double-denim styling worked for Guess in the '80s, '90s and up until today," says Paul Marciano, the brand's CCO. "Denim is the symbol of freedom, it's for everyone of all ages and all times." The summer campaign includes double denim looks, true-blue denim shirts and paler tight-fitting jeans shot on the beautiful tropical Sicilian coast. "Denim is our roots and, since the beginning, Guess has always worked with double denim as it represents the young, sexy and adventurous."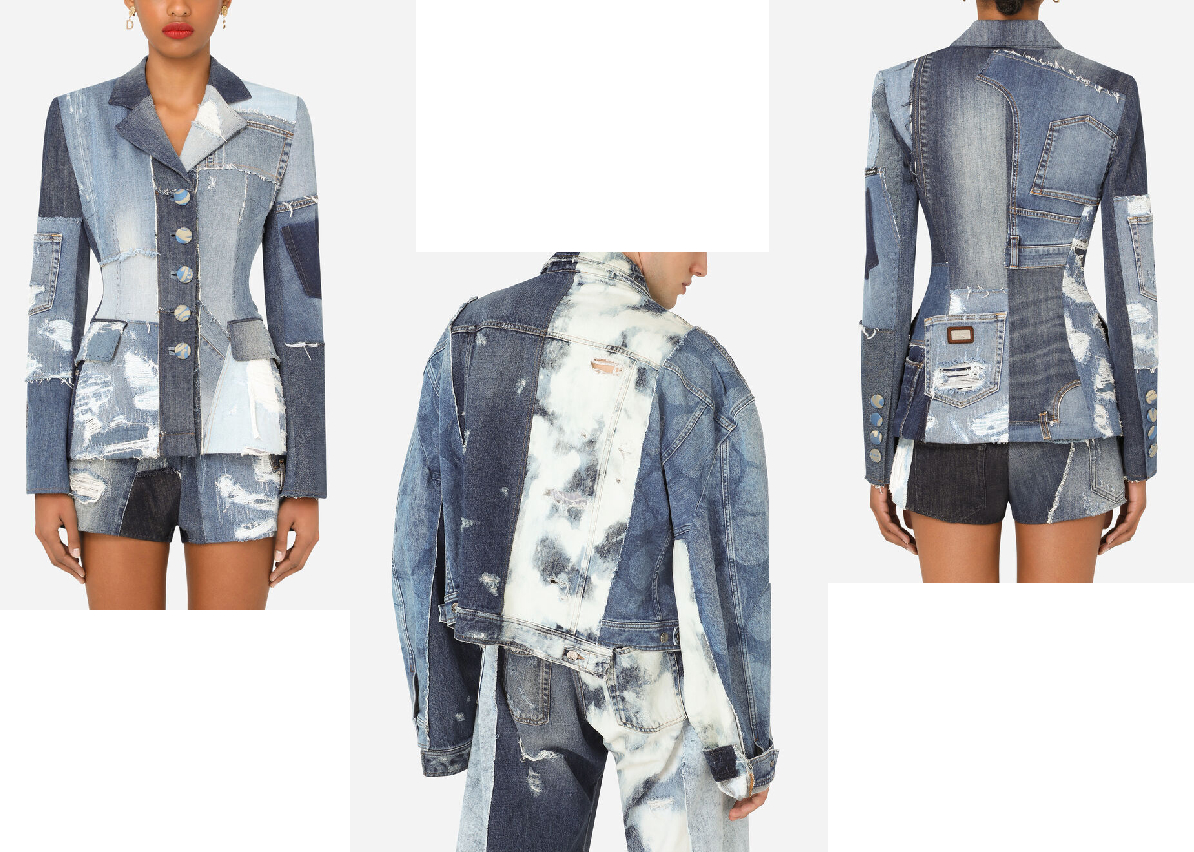 Keeping up with the trend, luxury brands brought impeccable double denim looks this season. With its iconic logo on an acid-washed denim jacket paired up with frayed jeans, Balenciaga started this season by following the trend. Dolce & Gabbana came out with a pair of patchworked jackets and jeans. Californian brand Amiri paired blue-black jeans with an acid-wash light-blue jacket and kept it casual yet classy. London-based LEJ and Martyn Rose are also among the many that brought a strong denim game to the market.
Double-denim is, in fact, not just a trend but a statement- a bold one at that; it represents a free spirit and a daring quintessence. It is also associated with the queer community, with them owning their sexuality with their fashion statements.