A timeless representation of style and fashion, Gap has released its Barbie collection on Tuesday. Gap is creating a collection made to wear our way so that everyone can share in the fun and creative spirit around it.
The iconic Barbie doll, known for her signature pink hues, has inspired Gap's latest collection. The Gap x Barbie line is meant for both adults and children alike and combines elements from both worlds. This collection includes pieces like logo T-shirts and hoodies with Barbie's iconic loopy logo as well as denim jackets in her signature pink shades. These pieces don't just look stylish but also serve as a representation of the classic Barbie that has been an evergreen fashion favorite throughout the years.
Adult Collection
Gap's new adult collection is sure to turn heads and delight fans of the iconic Barbie and Ken brands.
Featuring a puff sleeve pink jean jacket, tank top, color-blocked hoodie, and pink striped button-down shirt with "Barbie" embroidery on the back, as well as a white T-shirt emblazoned with "Ken" in Gap's iconic block lettering, this collection allows fans to express their love for these beloved figures.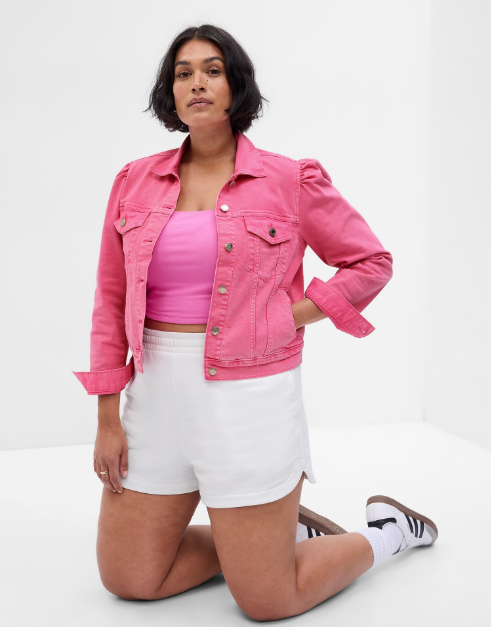 The collection also includes accessories such as socks, tote bags, a baseball hat, a recycled satin scarf, pink sunglasses and baseball hats – ensuring that you have all the basics for completing your look.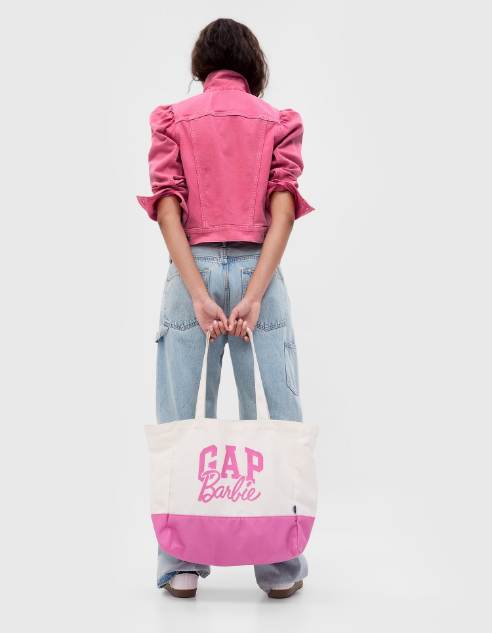 Children Collection
Shopping for your toddler can be overwhelming, but with the right clothes, you can create an unforgettable look.
Kid's style has a wide variety of stylish and comfortable options for every occasion. For a fun and unique look, hoodies, tank tops, tanks dresses and denim skirts with lasered Gap and Barbie logos or metallic pink lunch boxes and backpacks made with recycled polyester fabric will make your little one stand out from the crowd.
To complete their look, there are also bike shorts and puff sleeve t-shirts available in toddler sizes as well as a pink tank to finish it off! Let your youngster show their true colors with these unique pieces!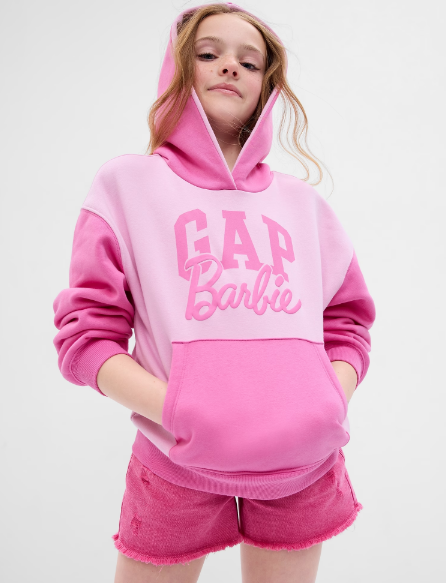 Interactive Experience At Gap's Times Square Store
Gap and Mattel have joined forces to launch a creative and interactive experience at Gap's Times Square Store that is powered by the Geospatial Creator in Adobe Aero Pre-release. This collaboration aims to bring the products to life, creating a unique immersive customer experience for visitors to the store.
Store come to life with colors and shapes and be able to interact and shop with Barbie and her friends
Gap's "I Am Barbie" film is a testament to the fact that fashion is no longer just about fit and style, it's also about embracing individual uniqueness and personal style. It emphasizes on the message that everyone should be comfortable in their own skin and proudly express their individuality through their clothing.
The new collection released on Tuesday is sure to set tongues wagging as it mixes modern trends with classic ones, creating an eclectic mix for all fashion lovers.
---
Check out Special Denim Export and Import Data Reports to Glean Insights on Global Markets