Denimsandjeans is happy to announce the launch of the fourth edition of Denimsandjeans Indian show in Bangalore, at Lalit Ashok hotel on June 8-9 , after a gap of 3 years ! The shows enter the schedule of the year when the pandemic is considered in control. Most of the population is already vaccinated with double doses. The pandemic being active for three years has been impacting numerous domains of lifestyle. Lifestyle of people changed during these years and a mix of offline and online work is now the norm . Everything that affects lifestyle changes the business. The denim industry too has felt the effect of such changes in terms of an enhanced focus on eco friendliness and comfort. This has been boosting up the green inputs into brands globally as well as locally and also enabled the supply chain to create clothing which addresses the new comfort needs of the consumers. And hence the theme of the show – GREENABLE – focuses on these two aspects.
The exhibition will be emitting a nostalgic vibe to us as well as the visitors because after quite a time we are meeting physically. We have invited companies which carry global esteem on their shoulders as our exhibitors. Mills, garment producers, wash houses, chemical and fibre companies, and technology companies all will be attending this opportunity to raise the bar for the Denim industry.
The opening ceremony will take place on June 8 at 10:00 at Lalit Ashok Hotel. Opening and keynote address will be done by Dr Naresh Tyagi – Chief Sustainability Officer of Aditya Birla Group. The Aditya Birla Group has sustainability in their DNA and they have been silently crossing milestones which the fashion industry can be proud of . In 2021 ABFRL was able to ensure 34% of its energy through renewable sources, 1 million sq feet of their retail space is certified under green building rating systems and another 2 million sq feet is under certification, 88% of their packing is now sustainable and many other sustainable goals which most corporates would find it really difficult to achieve.
"Sustainable Denim Spray Dyeing And Finishing Technology " by Jayanta Sanyal from Rotaspary would focus on new technologies of spray dyeing while at 1.00pm Manuj Kanchan, Division Director-CEA Jeanologia will throw light on changing "Fast fashion to Accurate Fashion"

Cotton and other fibers have been creating havoc in the industry with their price volatility. Hence a distinguished panel will speak on its impact on the supply chain .


"Raw material volatility-effect on the supply chain" will be moderated by Stefano Aldighieri (ex Design Director Levis and ex creative Director 7 For all Mankind ) and includes senior executives from the supply chain including Subir Mukherjee – CEO Bhaskar , Fabrizio Maggi – Apparel Commerical Director EMEA Lycra , Bharat Desai – President Raw Material procurement Alok Industries, Sartaj Singh Mehta – Product Director Pepe Jeans and Avinash Mane – Commercial Director South Asia , Lenzing . The panel will try to go deeper into the raw material issues . And for our visitors and exhibitors, there will be an evening to chill out and have fun amidst music and network with each other.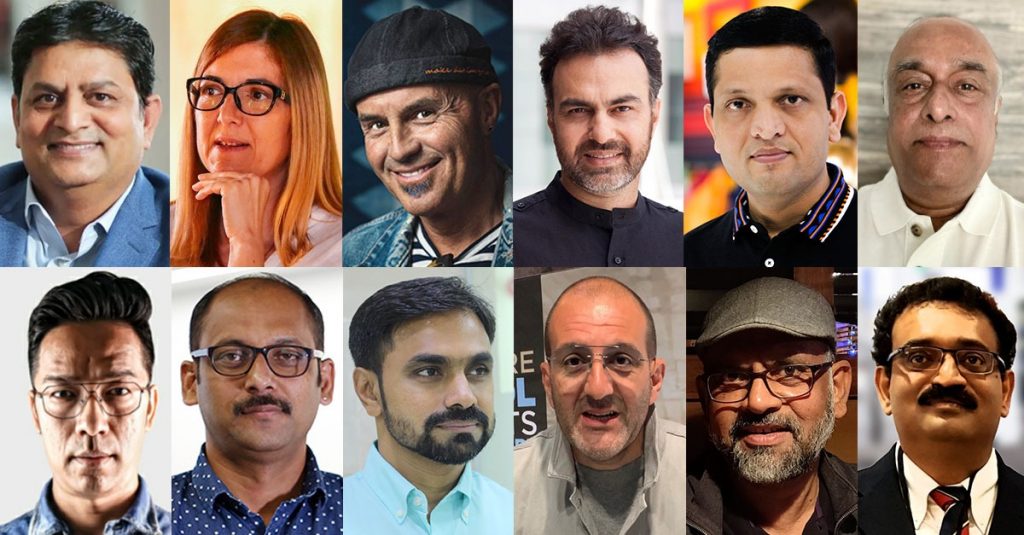 On June 9 at 12 pm , the founder of Stylumia (and ex COO Myntra) – Ganesh Subramaniam – will speak on the issues of wastages in fashion industry and how to resolve them. Stylumia was founded with a mission of reducing wastage in the fashion and lifestyle industry. Stylumia leverages machine learning to improve product assortments, optimise inventory management, and offers the most accurate consumer-driven fashion forecast in the industry. Stylumia has been recognised as one of the six circular change-makers by United Nations, H&M Innovations and Intellicap for making a significant contribution to sustainability. It has thus far eliminated wastage of over 60 million garments by reducing guesswork.

At 1 pm, an interesting talk will be made by Stefano Alidighieri and Sandeep Ramudamu – ex Design head Arvind and Story teller ! . " Storytelling: Never Mind The Medium , Only Content Matters" – speaks about story telling in the right way to bring out the message
Dr Dilek Erik – a renowned denim expert and global marketing manager at Sharabati Denim will speak about how the brands are changing themselves as the consumers become more conscious with her presentation "How Denim Brands are Adapting To Conscious Customers"
Also look forward to some global denim trends in our TREND AREA under various categories of denim focus areas as has always been our forte. After these 2 difficult years , we look forward to have 2 full days of business , fun and creativity with our colleagues in the industry.

Do not miss to get your invite for the show from this link https://india.denimsandjeans.com/invite .

BUYER TIMINGS : 9.30 am to 6.00 pm , 8-9 June
SUPPLIER TIMINGS : 3.00 pm to 6.00 pm 9th June ( only limited suppliers will be allowed)
For more information , please email us at mktg3@denimsandjeans.com