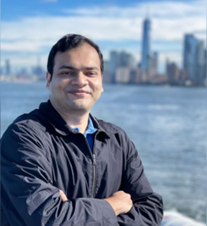 Pioneer Denim Limited  is one of the largest manufacturers of denim fabrics from Bangladesh and is a part of the well known Badshah Group . With over 60 million yards annual capacity, Pioneer has the advantage of backing of some of the largest spinning plants in Bangladesh . It has been LEED certified and deals with major brands and retailers globally . Pioneer Denim shall be participating in the Denimsandjeans India show which is being held after 3 years at Bangalore on June 8-9 . We had a small chat with the Head of Marketing –  Md Hasibul Huda – regarding Pioneer's growth , ambitions and plans and also why they felt it important to explore the Indian market.
Pioneer denim entered the denim industry a couple of years ago. How has been the journey till now.
We are in the fourth year our operation now and annual production capacity has been increased from 40 ml to 60 ml yards. Thanks to our business partners for keeping trust on our product and service commitments and to our suppliers, specially to our sister concerns, the award wining spinning units of Badsha Group of Industries for their support in our growth and development.
What are the main markets you are working in and where do you see more of your focus in coming years
Currently, our business partners are from USA and Europe. However, we are looking for further business opportunities in other regions of the world such as, India, Australia, Japan, Russia, South America, Canada etc.
You are participating for the first time in the Denimsandjeans India show. What is your expectation from the show and how do you see the Indian market
With its booming economy in Asia, Indian denim market is becoming very potential as the local brands/retailers are developing rapidly and consumer's demands for unconventional denim is also increasing. Therefore, we are expecting that participation in this Denimandjeans show will bring us a good exposure and response from the local potential customers as well as offer the opportunities to meet internal brands/retailer regional offices.
What are the main products you would be showcasing here .
Mainly, we are planning to introduce our performance and sustainable denim collection in the show. However, the core items and fashion fabrics will also be there in the gallery.
Can you share some more information about your sustainable collection and green credentials
Pioneer Denim Limited is the world's Largest LEED certified denim mill and the only C2C gold level certified Azure denim producer from Bangladesh. Our latest inclusion is inhouse cotton recycling facility which has made us the only denim mill from Bangladesh to have inhouse shredding facility for producing PIW and PCW recycled cotton. Within a very short time, we are going to see ZLD (Zero Liquid Discharge) facility in the factory. Furthermore, the mill has a dedicated researching unit for developing eco-friendly denims to save energy and wastage. Recently, we have introduced some innovations in our sustainable denim range. Such as – Aqua Denim (made with zero water dyeing technology), CleanKore/Quick Wash Denim (highly sensitive to laser and industrial wash), Recycled Denim (made with recycled cotton) and Iceberg Denim (made with cold dyeing technology).
What are near term plans for growth and expansion
Pioneer Denim Limited is a second-generation denim mill and already it is ahead of its time in terms of capability and production capacity. However, there is a long-term plan for our expansion and development. We are going to see more sustainable technologies in near future and the annual capacity will increased to 80m yards by 2025. Moreover, our spinning division is also in progress of doubling its existing capacity by 2023 and we are planning for readymade garments and denim washing units to offer customer a one stop service. "From fiber to ready garments".
For more information on Pioneer Denim collection or for appointments at Denimsandjeans  , please contact Md Hasibul Huda on this email dgm.mktb@pioneerdenim.com