Katsuzo Sawagami established the Saab Group, a firm that makes some great jeans , in the Shonan region of Kanagawa Prefecture in 1987 which is famous as one of Japan's leading beach areas. The group has the sewing factory Saltie and the washing factory SAAB located about 1 hour from Tokyo. It manufacture handcrafted goods with an emphasis on quality that are seen as being "Made in Japan." The company has been manufacturing denim jeans for over 35 years and has many leading brands as their clients globally whom they serve from Japan and also their overseas ventures and partnerships.
We spoke with Mr. Yamada on the origins and priorities of Saab during the Japan exhibit as they participate in our first edition on Nov 1-2, 2022.
What enables Saab to work with so many denim brands even with the high cost of Japanese products?
First of all we are thank for there is such market and industrial people who have good eyes and same values. Japan fabric is the one of best to express authentic vintage worn in. All the Japanese mills are very unique and have creativity. We have a lot of benefit of that and contributed a lot for position of Japan denim.
We as a manufacture always challenging new technic and progressive development to meet buyers expectations.
Currently almost 70% of our products are export to overseas. We feel we are one of the representative supplier of Made in Japan denim and must to make consumer happy with valuable products.
What kind of customers do you work mainly with and what special can new customers expect from Saab?
Mainly working with brand with own Global supply chain.
New customer can do partner ship to do R&D throughout running production including branding.
What are the major products that you would want to show at the Denimsandjeans Japan show ?
New Development Made in Japan, Upcycling products, , Introduction our Cambodian factory and their capability.
Products: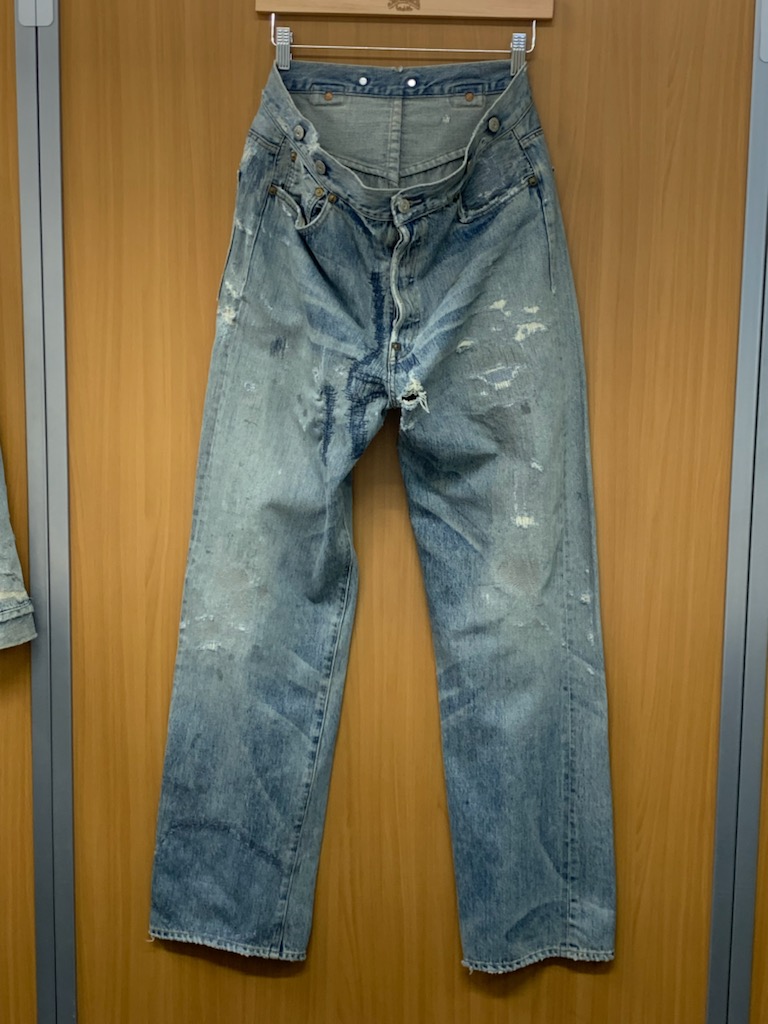 Concept for IMG6295
Destruction and patched
A sort of garments have destructed and patched as you can see below :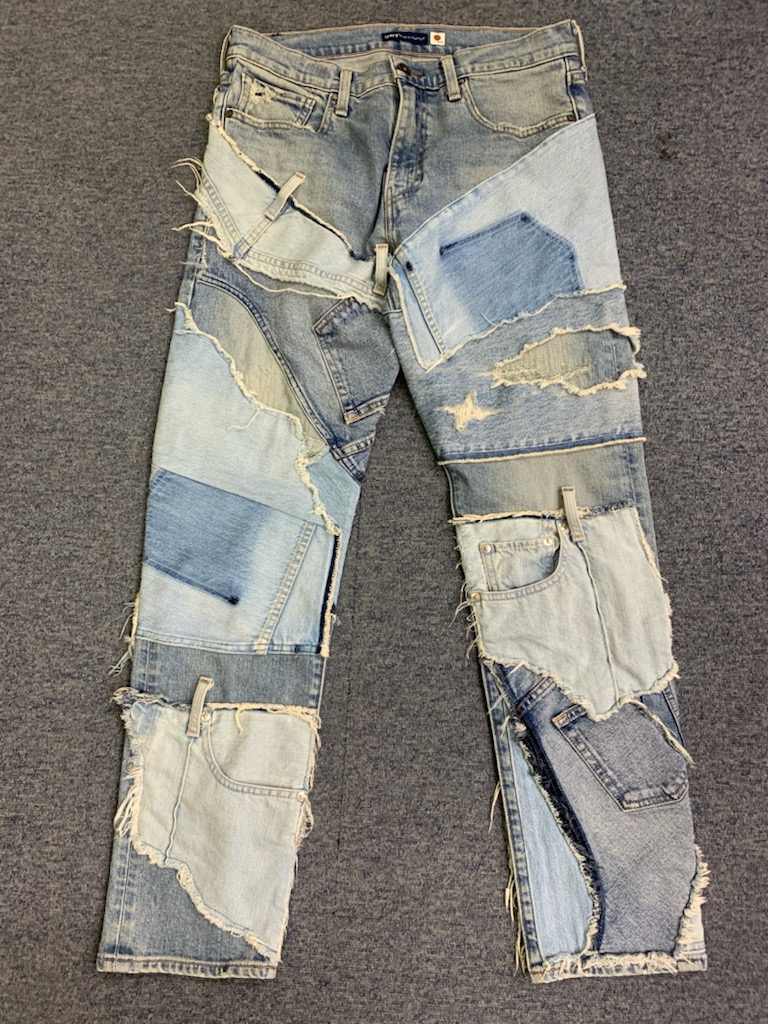 Concept for IMG6297
Use 3 garments to combined to 1 sample and make it flare. Removed waistband to be low-rise.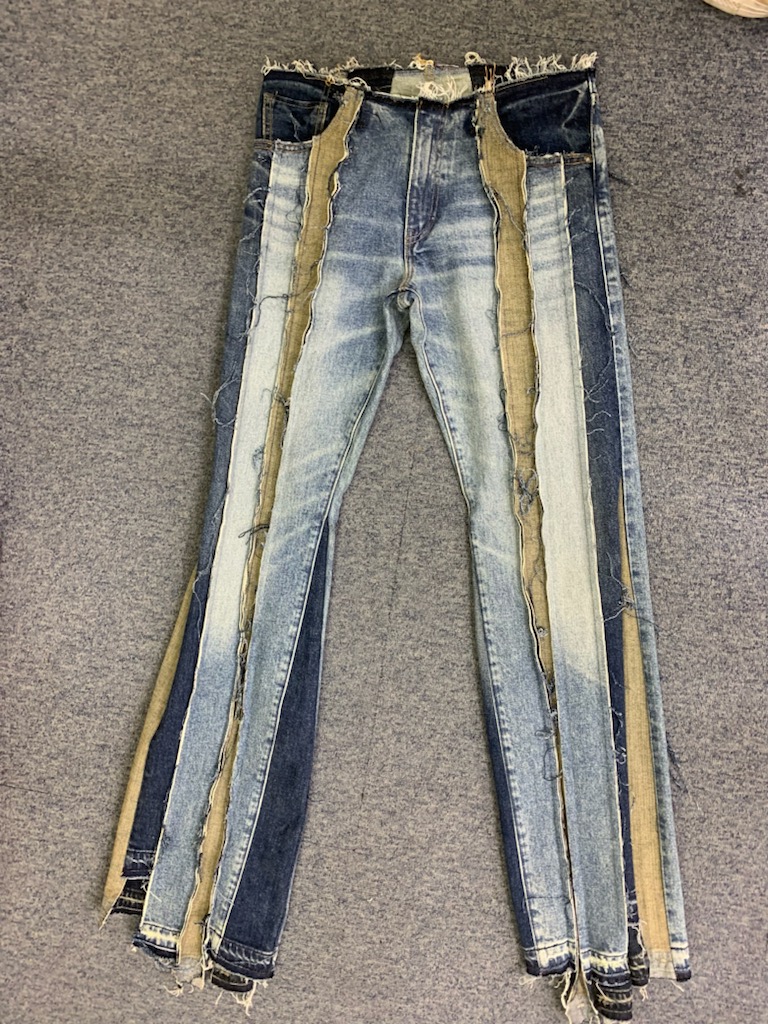 For more details , contact – Mr Yamada at yamada@kksaab.co.jp