As June ushers in Pride Month, brands across the globe are embracing the occasion by introducing products that not only showcase their creativity but also support LGBTQIA+ organizations. Among the frontrunners in this movement, Levi's & Diesel present their latest Pride collections, focusing on year-round designs that celebrate diversity and empower communities.
Levi Strauss & Diesel: Embracing Year-Round Pride
Levi's and Diesel, renowned fashion brands with a deep appreciation for individuality, have dedicated their respective Pride collections to designs that resonate throughout the year.
Levi's pride in its collection that revolves around the theme of "Radical Love." They proudly assert that their range celebrates the multitude of ways in which embracing one's true self empowers individuals to make a positive difference within their communities.
In parallel, Diesel has forged a partnership with the Tom of Finland Foundation to create AllTogether Clubhouse and a new Pride capsule collection. This collaboration, inspired by messages of freedom, expression, and sexuality, serves as a vibrant celebration of the LGBTQIA+ community, which is an integral part of Diesel's identity. The collection beautifully captures the spirit of gay men experiencing moments of uninhibited freedom and pure joy.
Levi's: Radical Love and Reimagined Essentials
The collection features an array of graphic t-shirts, tank tops, tote bags, and bucket hats.
The collection also introduces the captivating Levi's Pride logo—a prism-inspired design adorning tees and caps.
Embracing the spirit of Pride Month, Levi's has reimagined essentials such as boxer shorts and socks, infusing them with a touch of pride.
Notable apparel pieces include the gender-neutral Radical Love dress, a sheer dress
Denim lovers will also find their match with pieces like the Liberation Trucker Jacket in black denim and shorts.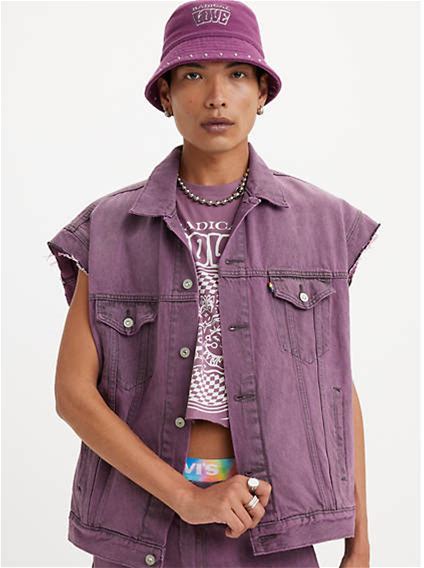 Diesel: Powerful Images and Artistic Expression
The collection showcases the work of talented artists, with their powerful images acting as prints and patchworks on the garments.
Diesel's Pride capsule collection comprises an impressive lineup of 17 pieces, including t-shirts, denim silhouettes, and jockstraps.
Each piece comes with a special canvas tape featuring a quote from the artist.
Standout items include

5-pocket jeans screen printed with Stellar's renowned images of a gay couple
White hoodie adorned with cotton patches of Mitchell's captivating
Pin-up illustrations
T-shirts featuring Tom of Finland's iconic scenes from gay bars.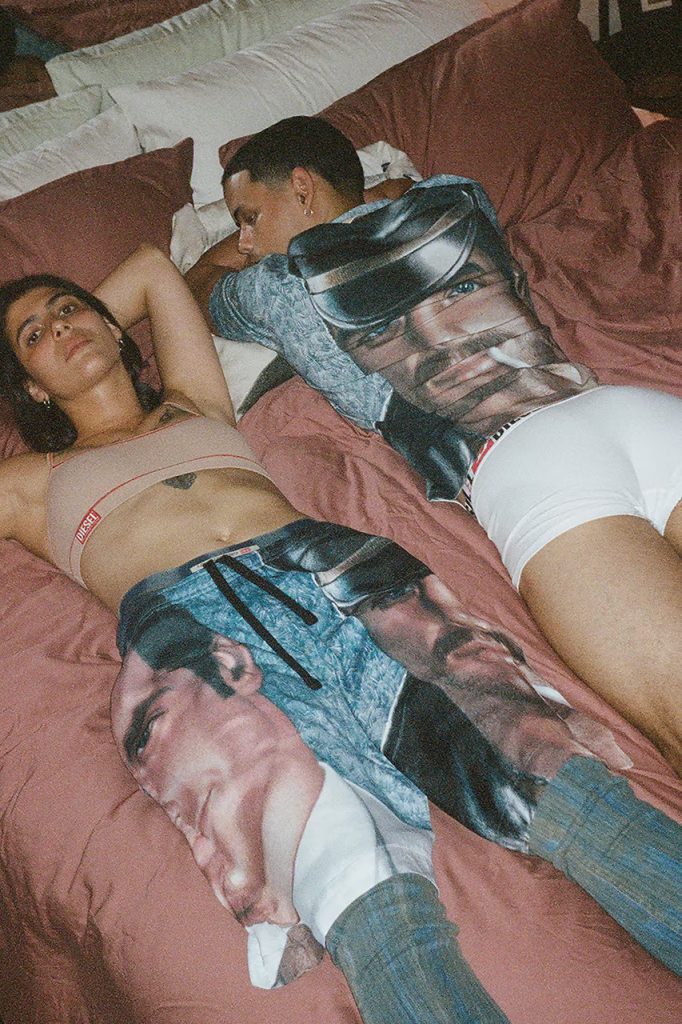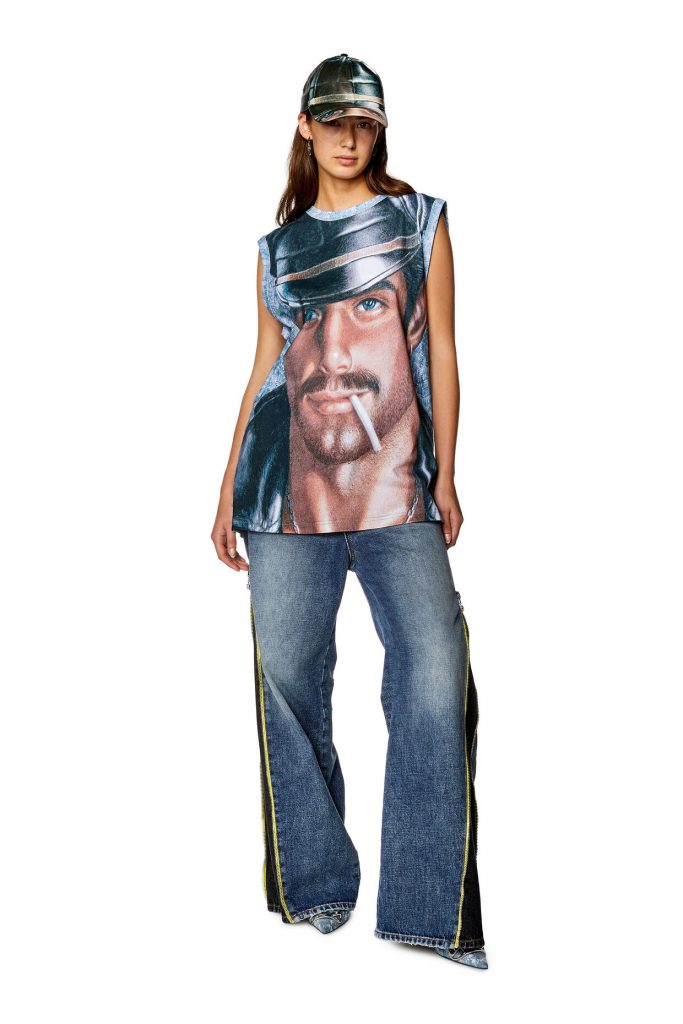 Philanthropy and Impact: Making a Difference
Beyond their stunning designs, both Levi's and Diesel demonstrate their commitment to philanthropy and making a positive impact.
Levi's pledges an annual donation of $100,000 USD to Outright International—an organization dedicated to advancing LGBTQ+ human rights worldwide. By supporting this cause, Levi's ensures that their collection extends beyond fashion, championing equality and social change.
Levi's and Diesel have launched Pride collections that celebrate diversity and empower the LGBTQIA+ community. With bold designs, empowering slogans, and philanthropic initiatives, these brands make a lasting impact. These collections transcend fashion boundaries, emphasizing self-expression, love, and equality. Levi's and Diesel successfully merge fashion and philanthropy, leaving a meaningful imprint on both the runway and society.
---
Check out Special Denim Export and Import Data Reports to Glean Insights on Global Markets