Consumer use and disposal account for up to 40% of the climate impact during the life cycle of a pair of jeans. Disposal is also a major issue across the industry, as over half of all garments made annually are burned or buried within one year. These prevailing circumstances are causing ecological concerns and thus need to change.
Levi Strauss has emphasized this concern by prioritizing to educate consumers on how they can extend the life span of their clothing like washing jeans less often or by getting them repaired and reinforced. It informs on how and where they can donate and recycle anything they're no longer wearing.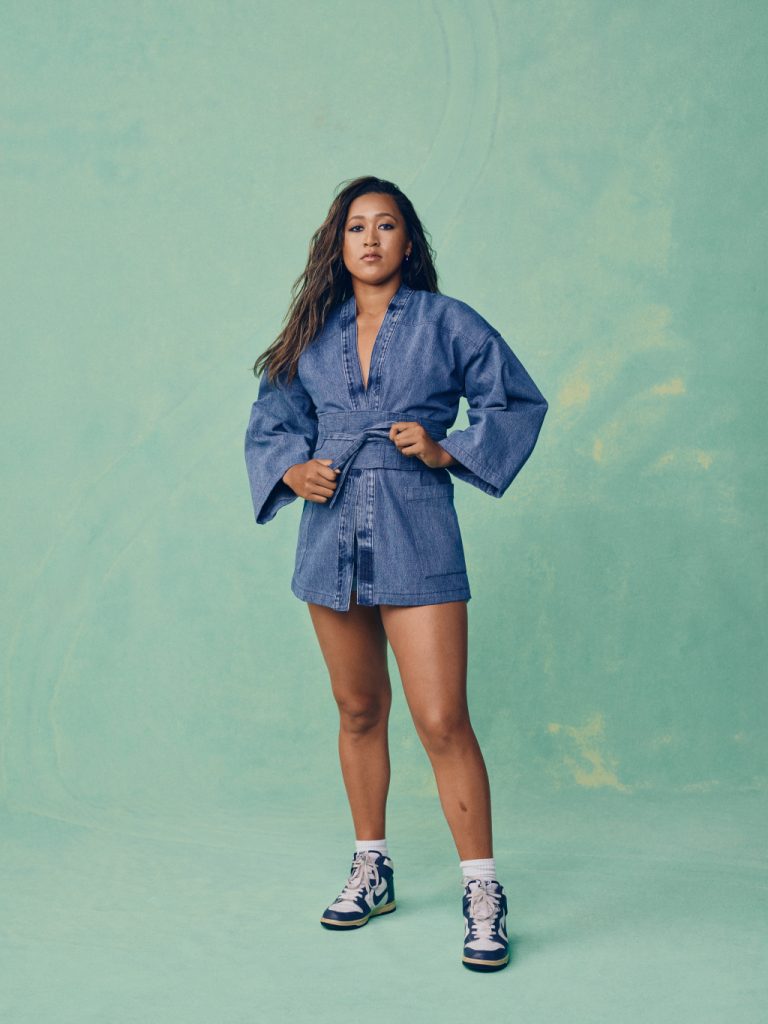 The brand claims that it is increasingly designing products that are suitable for true circularity with 100% recyclable materials from the outset.
One such big move by the brand is its new collaborative denim collection with renowned tennis player Naomi Osaka. The American denim company has been around for centuries and a staple in wardrobes for just as long. But their collaboration with one of the highest-profile names in sports has given the established brand a turn on its head. It's a winning move for the brand to bring onboard world number 2 tennis player Naomi Osaka, who is known as a fashion icon as well as a champion committed to fighting against all kinds of injustices.
The denim assortment is a good look on an environmental front as well, as this more sustainable collection is based on the principle of upcycling which consists of making something new out of something old, and making it even better. The upcycled denim pieces foreground Naomi's heritage as well as fashion sustainability. For Naomi, a key element to this collaboration was being able to work while also keeping climate concerns in mind.
"The sustainability aspect was superb important to me," she said, adding that she's proud of the fact that each piece in the new collection is either recycled or repurposed from previous stock.
HIGHLIGHTS OF THE COLLAB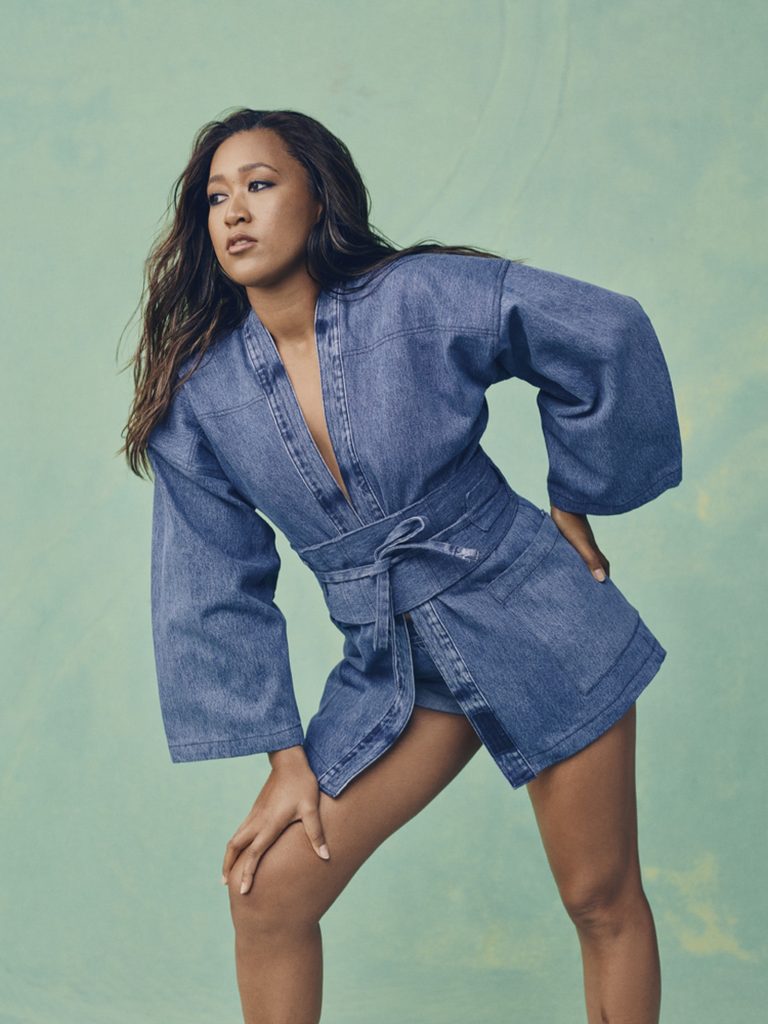 Osaka was previously featured in Levi's 501-day campaign alongside Jaden Smith, Hailey Bieber, Emma Chamberlain, Marcus Rashford, Barbie Ferreira, and Shai Gilgeous-Alexander, and is now joining the label to create the first collection of its kind.
In this collection, there will be special details added to create a homage to Osaka's Japanese heritage. The collection includes a denim kimono inspired by Naomi's Japanese heritage, paired with a matching denim obi belt, as well as lace-up shorts made from an upcycled pair of men's Levi's jeans, crystal fringe shorts using vintage 501 shorts, and lastly a trucker jacket bustier crafted from reworked trucker hats. Inspired by DIY culture and extending the lives of pre-existing pieces, the collection is responsible and reflects Naomi's style. Featuring four limited-edition pieces crafted from upcycled denim, the range uses pre-existing Levi's garments to create a capsule with less impact on the environment.
"I always loved wearing kimonos when I was a kid. So, to be able to do it in denim felt really different and a bit unexpected." Says Naomi Osaka
Levi's took many pieces from their upcycled denim such as men's jeans and trucker jackets to create these pieces. This adds a great sustainable touch to the entire collection. Alternatively, Osaka also had the chance to be involved in the creation process alongside Levi's design team which makes the collection a lot more personal and authentic to Osaka. Customers will get a sense of Osaka's special style which is sporty yet feminine at the same time. The Naomi Osaka x Levi's collection will be debuted on Aug. 24 on Levi's app and in select Levi's stores. The collection ranges from $150 to $380.
Levi's said that Osaka is "a powerful young voice in the world of sports whose authenticity and willingness to stand up for important causes has helped inspire millions. In a very short time, she has become not only an iconic athlete but a true ambassador for social change."
LEVI'S ATTEMPT TOWARDS SUSTAINABILITY
Levi's works with Blue Jeans Go Green in the U.S. and Canada, and other organizations in different countries to collect used clothing through which 132,899 discarded jeans were transformed into building insulation, saving 66 tons of waste from landfills. It is increasingly designing products that are suitable for true circularity.
The brand has also offered Levi's Authorized Vintage collection that consists of the most authentic, everlasting vintage pre-owned or restored items on the market. Authorized Vintage means more to the brand than a just fashion-forward collective addition. The upcycling of these pre-worn pieces exemplify conscious consumption and its commitment to long-term and sustainable manufacturing practices. In addition to this, all stores have started using 100% post-consumer waste stock for their print materials. Its new mannequins are made from recycled base stock that blends both post-industrial and post-consumer materials. Plus it is introducing several new initiatives regularly to stress on its own mission of environmental sustainability .