With the e-retail yielding a high surplus and people using mobile devices to make purchases, it's no surprise that Gen Z is a driving force of these online shopping trends. More specifically, Gen Z is using social media to influence their online shopping habits. One brand, in particular, has seen massive growth growing their Gen Z community digitally. Pacsun grossed over $700 million in sales last year with 85% of its customers falling under Gen Z. It comes as no surprise as the brand has found creative ways to interact with its audience digitally and in person.
ABOUT THE BRAND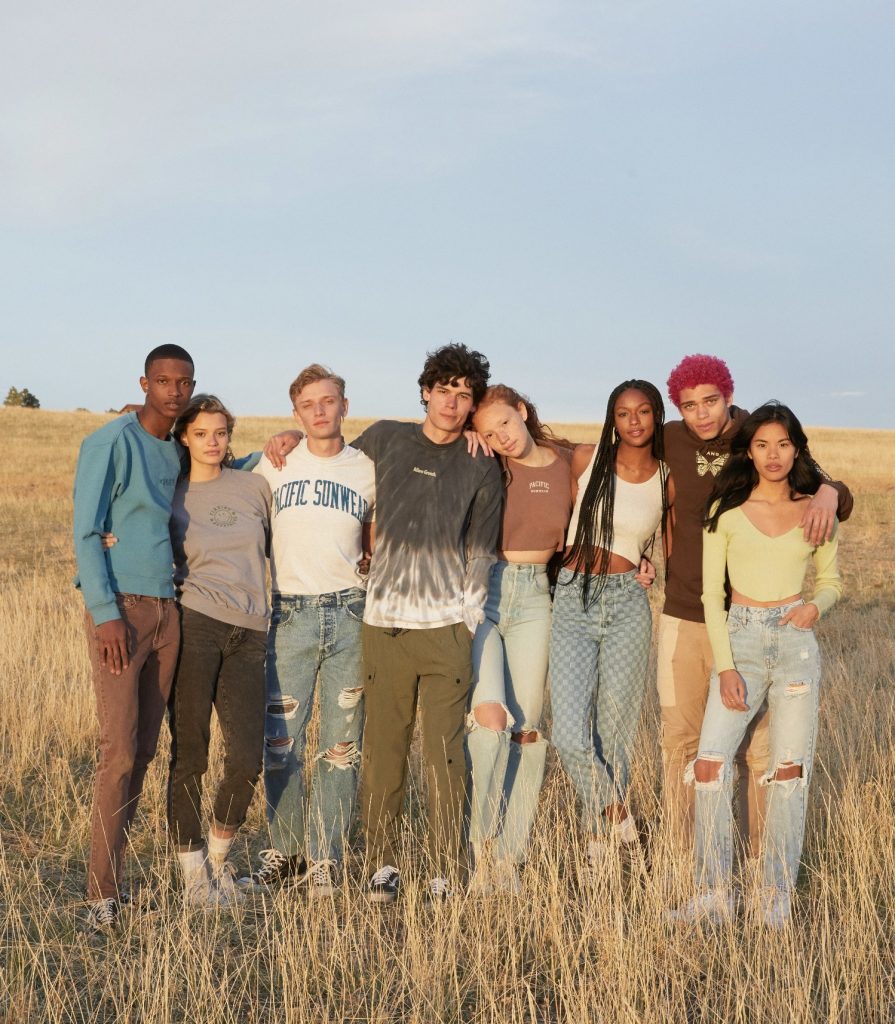 Pacsun is a leading specialty retailer offering a cross-section of emerging brands and trending fashion through the lens of Los Angeles. Throughout the contemporary, streetwear and active lifestyle markets, the retailer partnered with the best brands including Russell Athletic, North Face, Adidas, Champion, Vans, Fear of God, Playboy, Guess, and J. Galt to constantly offer curated collections, rare products, and collaborations. The company has 375 stores nationwide with multiple new store locations opening in 2021.
PACSUN'S PRE-FALL CAMPAIGN 2021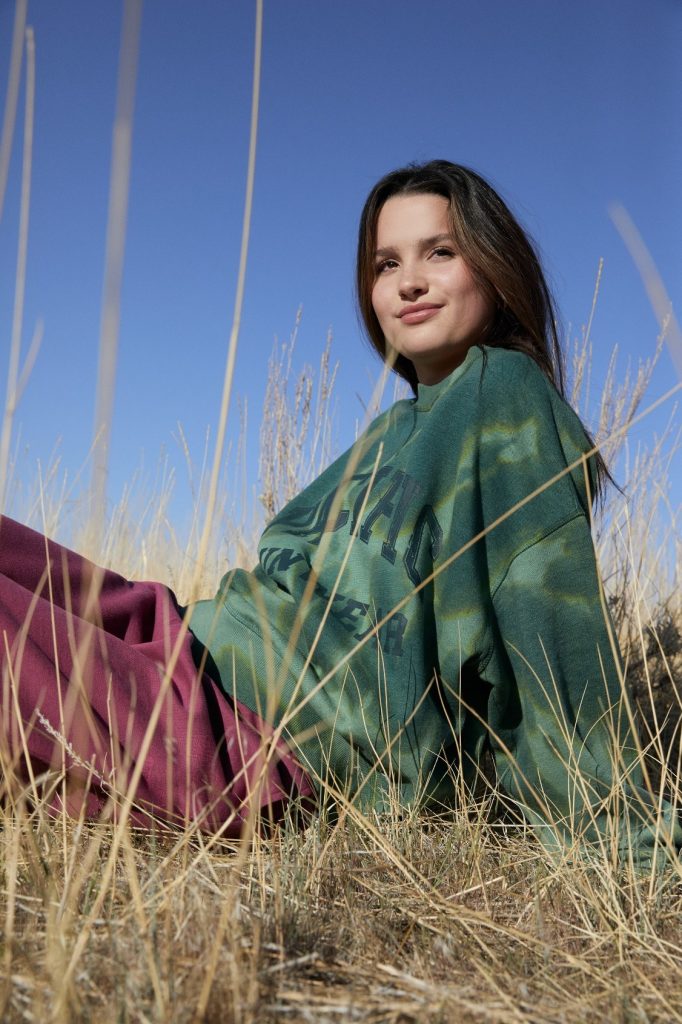 Their most recent Pre-Fall 2021 campaign featured TikTok star, actress, and singer Jules LeBlanc by highlighting top back-to-school styles and the season's must-haves through a digital experience shot. The campaign was shot and launched in Zion National Park in Utah, and the theme of escapism and hitting the road will continue to be highlighted through the season by Pacsun's community, including store teams and consumers, through in-store activations and installations and social media efforts.
"We wanted to take our consumers on a journey and give them an escape as adventure travel is at the top of most Gen Zers to-do list and we want to be with them on this journey." Says Brie Olson, President of Pacsun.
The brand is making this Pre-Fall 2021 collection memorable with new styles from its best-selling category, denim, which is on an upward trend currently in the market and selling out to consumers, such as the super-popular Pacsun boyfriend jeans, all new high rise straight vintage, Dad fit and 90's inspired, along with Fleece, LA Hearts Active and Gender-Neutral items for everyday looks for everyone.
Pacsun will curate a Neighborhood Guide Instagram series to allow consumers to share a more personal experience that involves a community connection. The Gen Z retailer wants to virtually share fun and safe things to do in unique locations with the launch of Pacsun's "5 Things To Do In blank." content series.
Pacsun will also inspire consumers to live and show their best life while in Pacsun Fall Denim, using the hashtag #Pacdenim and the launch of the "Get Your blank On" social initiative, which will be led by Jules. In addition, the brand has planned for a Snapchat activation to accompany the adventure experience through Zion. This activation will allow consumers to engage virtually and shop.
 WHAT'S IN FOR THE NEW DROP?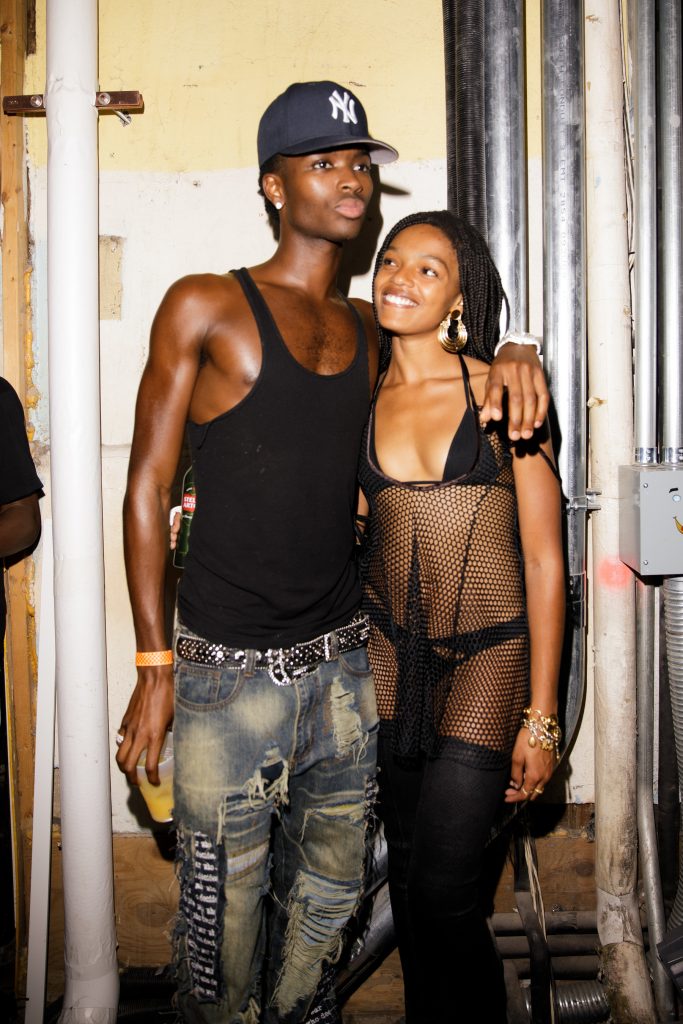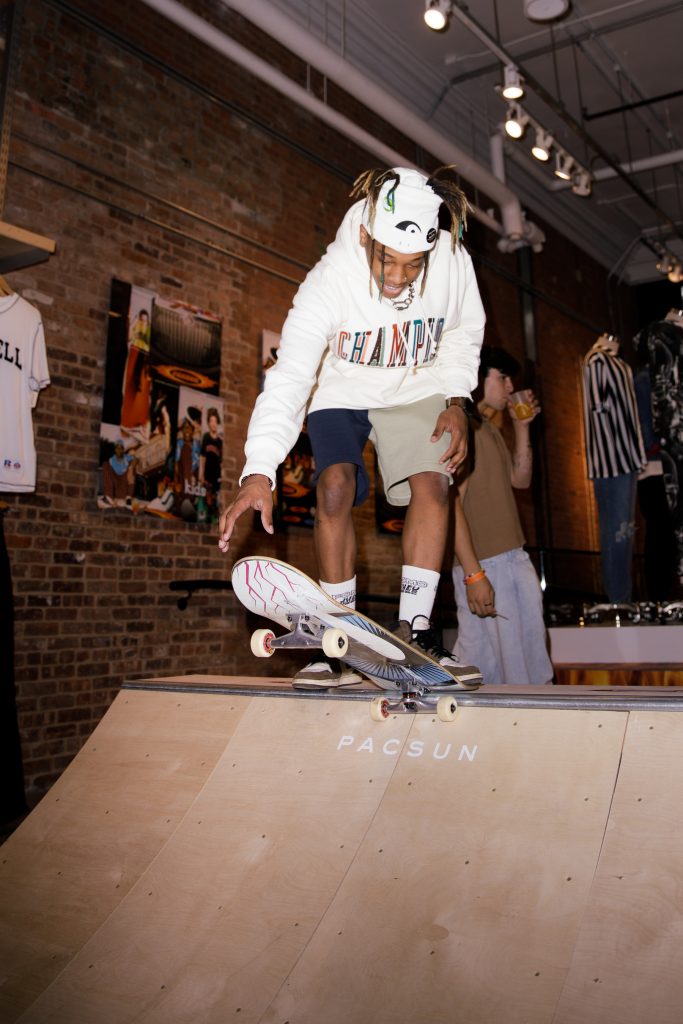 Everyone needs a T-shirt to fit any mood and PacSun is providing this with a new assortment of graphic tops. The latest drops from the retailer exhibit an extensive lineup of bold apparel with artwork from brands ranging from Budweiser and Playboy to Mitchell & Ness. To create a much easier shopping experience, the brand has launched a graphic quiz for shoppers to find the right shirt to match their style. Other T-shirt options at PacSun include elevated basic T-shirts in a variety of stylish colors that can go with any look. PacSun is also hauling a wide array of jeans and pants to its site to complement the fresh graphic tees. The selection includes fits like loose, cargo, and slim taper in addition to different washes, making certain that every type of style is accounted for.
 The brand rounds out the new arrivals with accessories like refreshed NBA team-inspired backpacks from Mitchell & Ness and a large range of basics from the A$AP Worldwide x Russell Athletic collaboration. Offering an immersive edge to new drops and collections, PacSun also introduced live streaming shopping events to its website.  A few days back, the youth retailer provided a first look at a footwear collaboration between Vans and A$AP Worldwide. For the A$AP Worldwide x Vans sneaker launch event, PacSun broadcasted from its Soho store in New York. Making sure to engage fans in the conversation, viewers were able to comment and ask questions before shopping for sneakers that they see in real-time, making for a truly interactive environment. Featuring reflective elements, the A$AP Worldwide x Vans sneaker's key details were discussed during the streaming event.
"We were thrilled that Pacsun's guest artistic director A$AP Rocky helped celebrate our latest merch drop from A$AP worldwide x Vans and Russell Athletic with an intimate performance of his new music in our Soho flagship store, surrounded by Pacsun customers and friends in Rocky's hometown of New York City," said Brie Olson, President of Pacsun.
PACSUN'S SUSTAINABILITY COLLECTION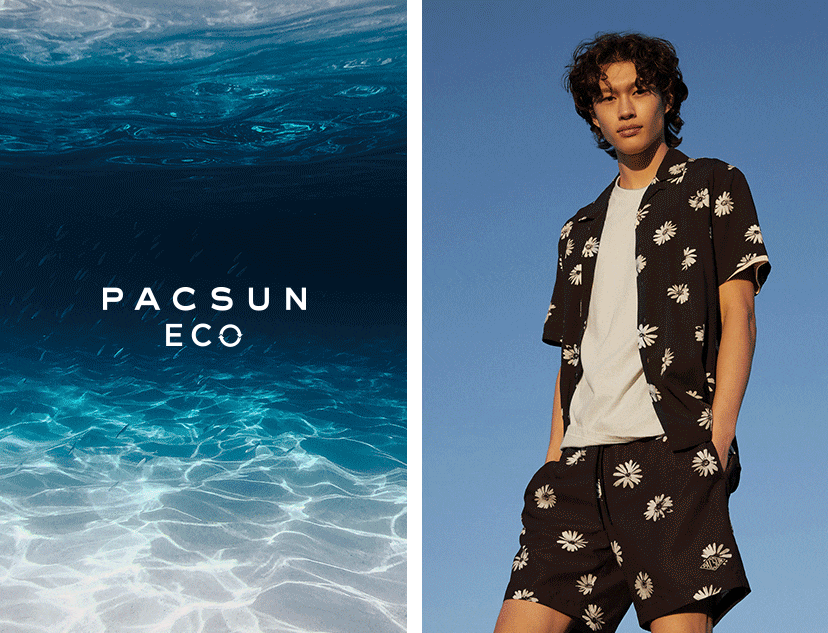 Amongst the new fall collection jeans, PacSun has dropped eco-friendly versions that use recycled fabrics, making for a more conscious addition to outfit rotation.
PacSun's sustainability collection is wholly focused on creating sustainable, eco-friendly products that are made from a blend of recycled and organic materials.
The brand effortlessly and meaningfully reduces consumer's carbon footprint. It follows the notion which says, "you can be on-trend, lookin' good, and doing your part to keep the planet thriving."
 Its curated collection is comprised of multiple brands that have dedicated their resources to creating crafted, unique, and in-demand products in a sustainable and eco-friendly way. From T-shirts and swim trunks to tank tops and ankle socks, this collection is packed with stellar-looking must-haves that one can feel good about. Made for men and women, this collection seamlessly merges functional sustainability with unmatched comfort, effortless style, and diverse selection. Ultimately, PacSun has created a one-stop-shop for all things sustainable and fashionable.
CONCLUSION
As Pacsun continues to find innovative ways to connect and customize with their consumer and mark digital firsts in their demographic,  streaming events with new fashion launches will allow the brand to continue broadening its consumer's engagement. The brand, which is already a favorite for teens and young adults, is positioned to continue to scale digitally and globally in the coming years.