This is the second part of the article on the London Fashion Week SS'16 collections. The first part can be accessed here and the rest of the designers' collections in denim can be seen below.
Thomas Tait
THOMAS TAIT concentrated on denim jackets and jeans with denim combo fabrics – often combining more than one kind of fabric and in different shades and hues to bring out that smart casual looks. The collection was more feminine than last season and you could always find some badges, peekaboo holes or target motifs on his clothes besides some key chains.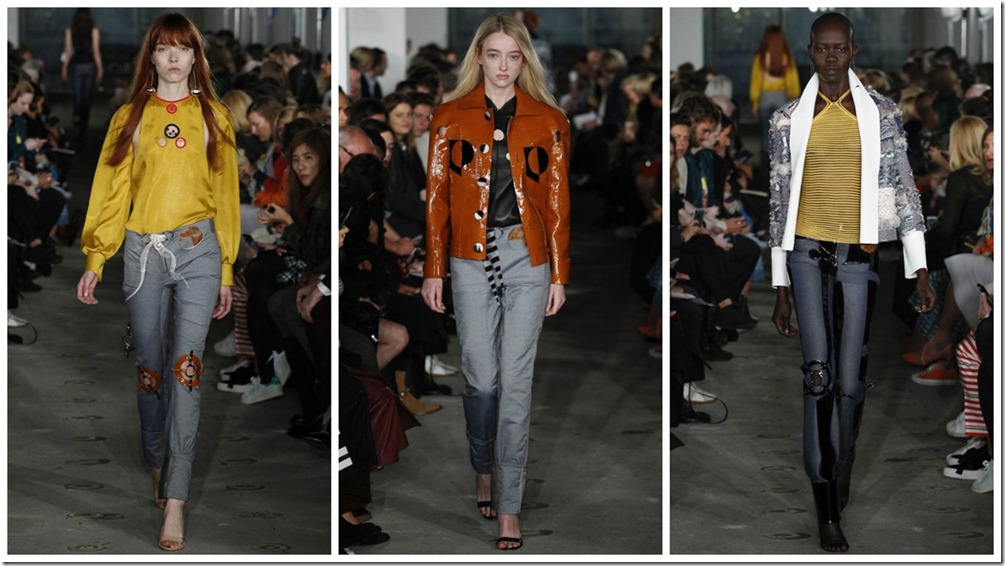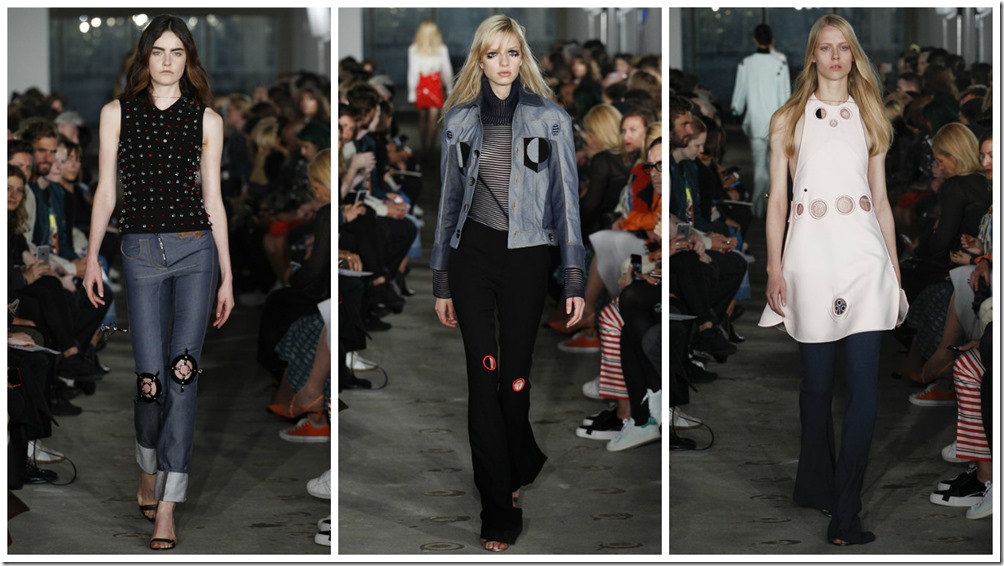 Peter Pilotto
It was all denim skirts from Peter Pilotto. And the swinging skirts had danced around the models' thighs; its macramé counterpart was patchworked with satin seersucker in asymmetric skirts and kick-flare culottes. Some of the skirts had that that jeans visage alternating with that of a skirt.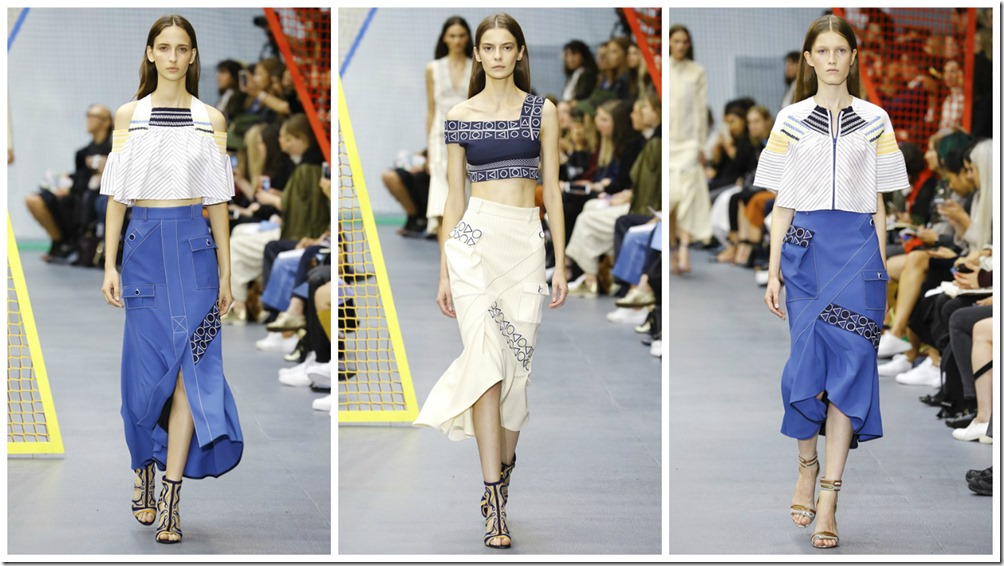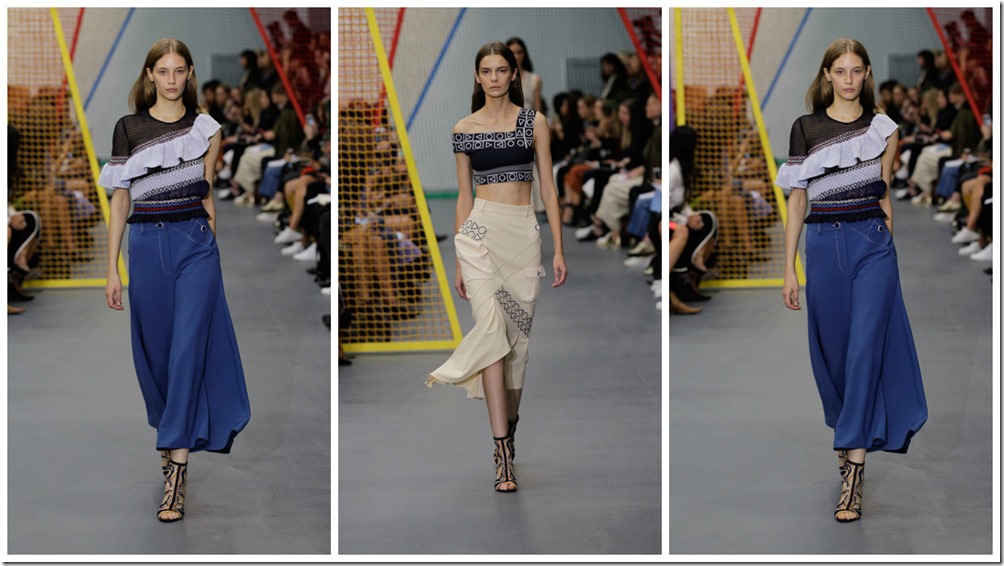 Daniel Borros
Less stitching and more drape was the motto of the collection from Daniel Borros.
He brought out experimental work which combines techniques and details of tailoring on a silhouette deconstructed. Denim Tencel lyoncel and Japanese Silk were the main materials of the collection bringing out trench coats , skirts and other styles.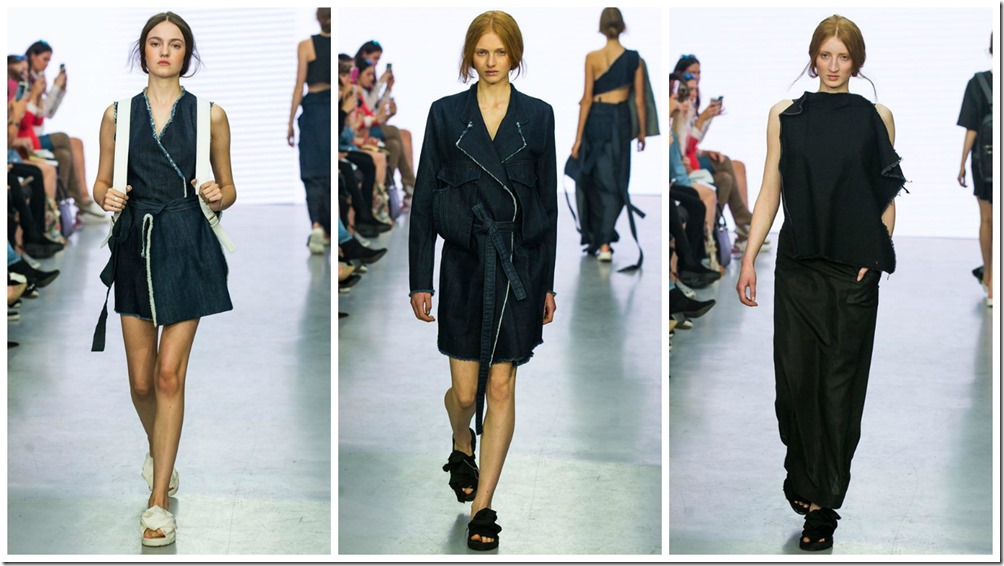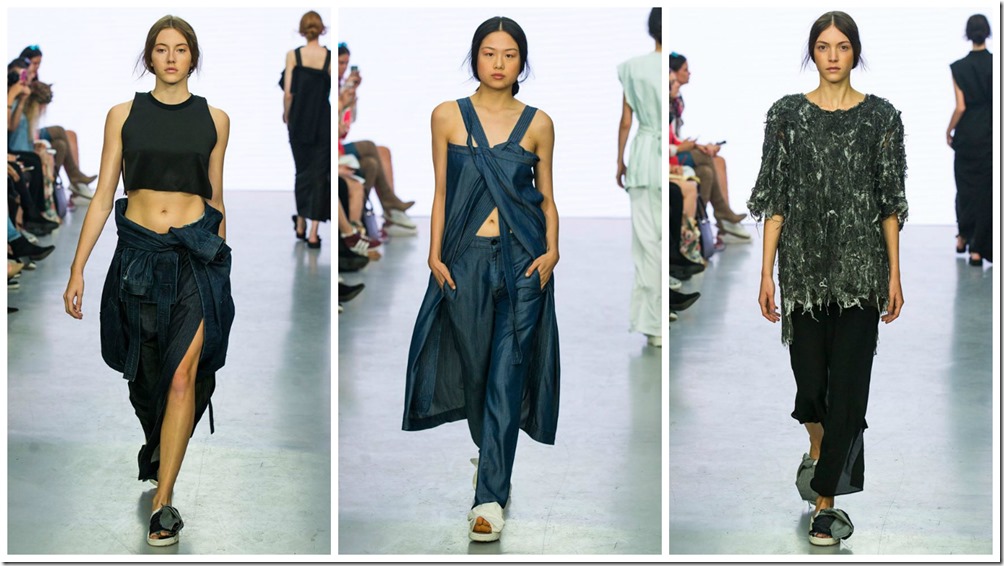 Gyo Yuni Kimchoe
Gyo Kim and Yuni Choe are designers behind the label GYOYUNI KIMCHOE – both from Korea. Their focus was more on sustainability and designs inspired by Korean fashion.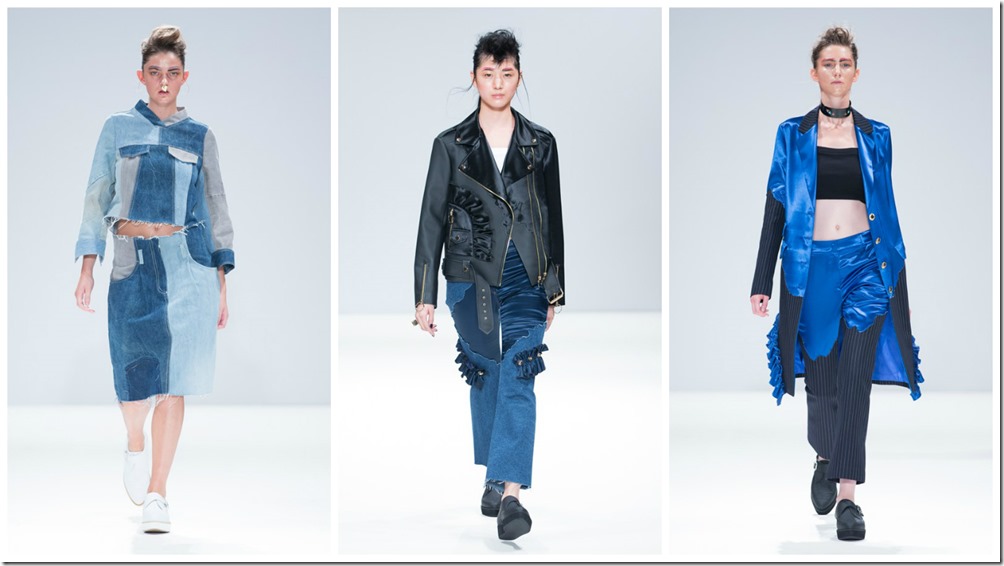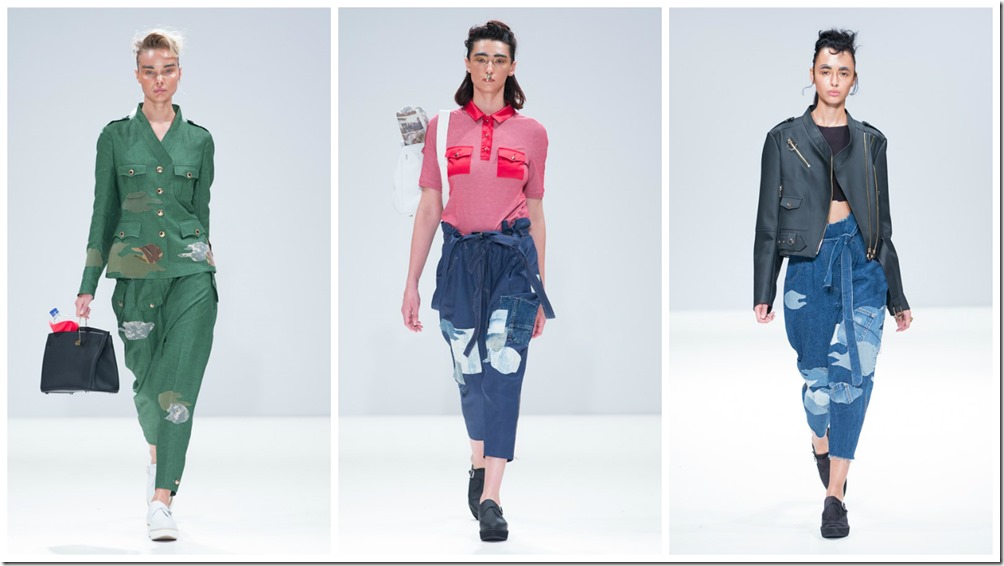 HOLLY FULTON Silhouettes were neat with a lot of embellishment and embroidery used in just the right amount to make these clothes applicable for more than just an evening outing. Denim was a strong part of the collection and the embellishments made denim stand out in its vivid blue hues.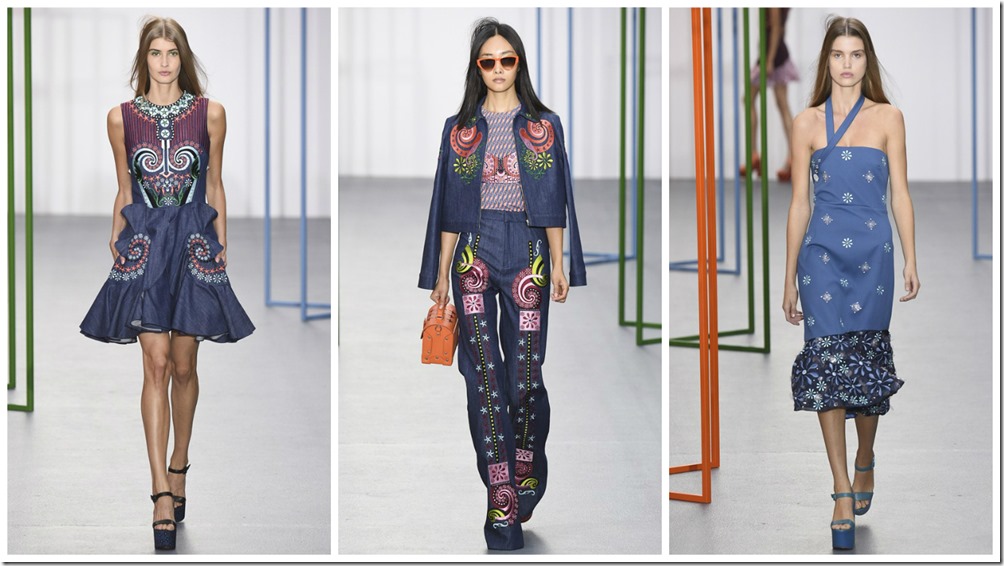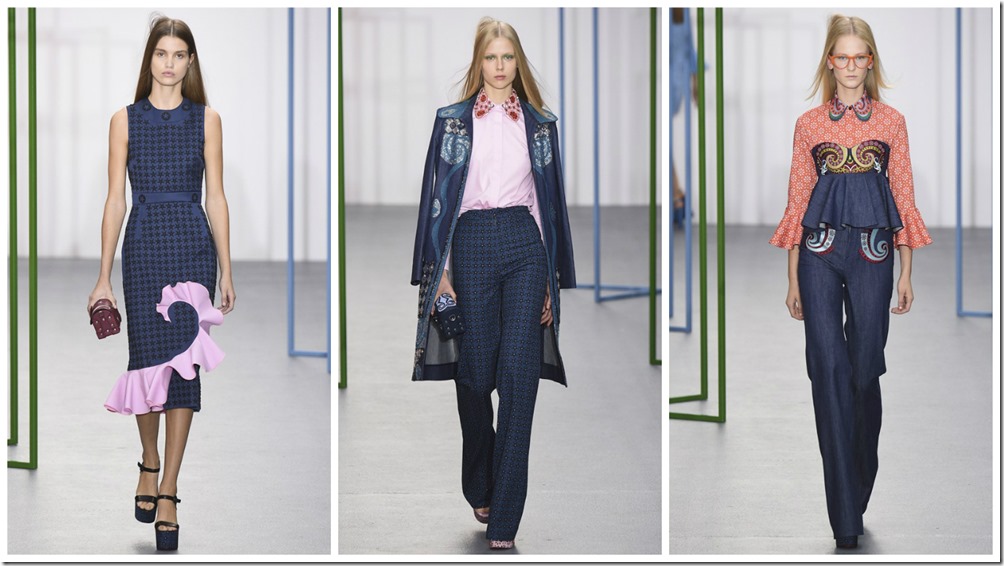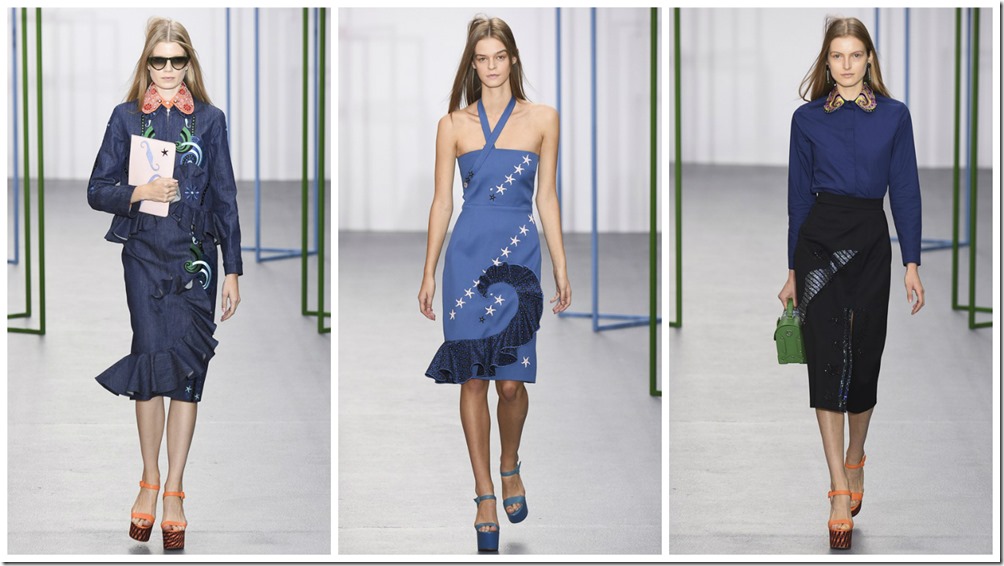 House of Holland
It was a kaleidoscope of colors and fabrics from the House of Holland bringing out the nomadic looks using motifs and prints on denim.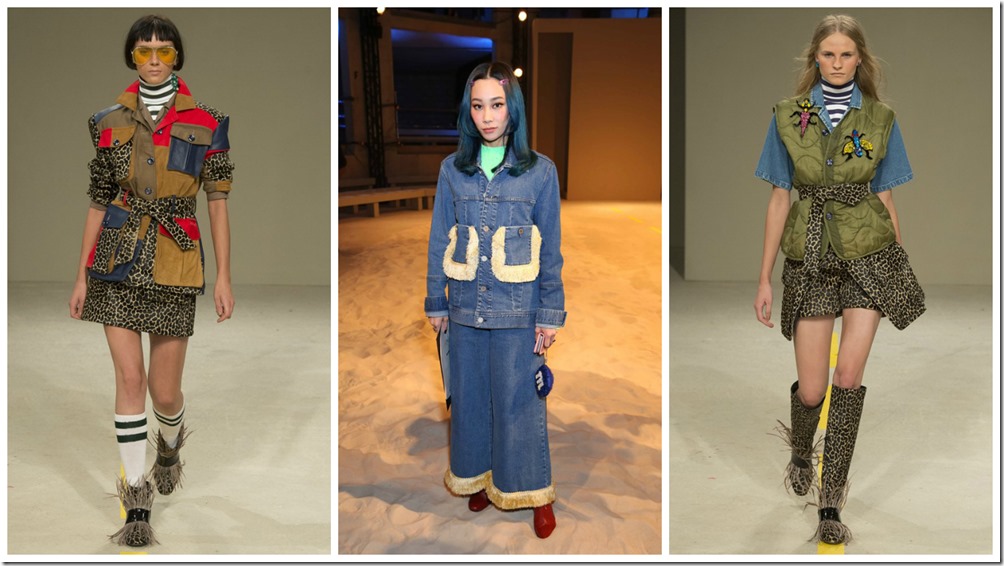 Kingston University MA
Kingston University students brought out their own collection with their own particular themes and tastes. Most of them used raw fabrics and used them to create large overalls and shirts giving an eclectic look to the collection.