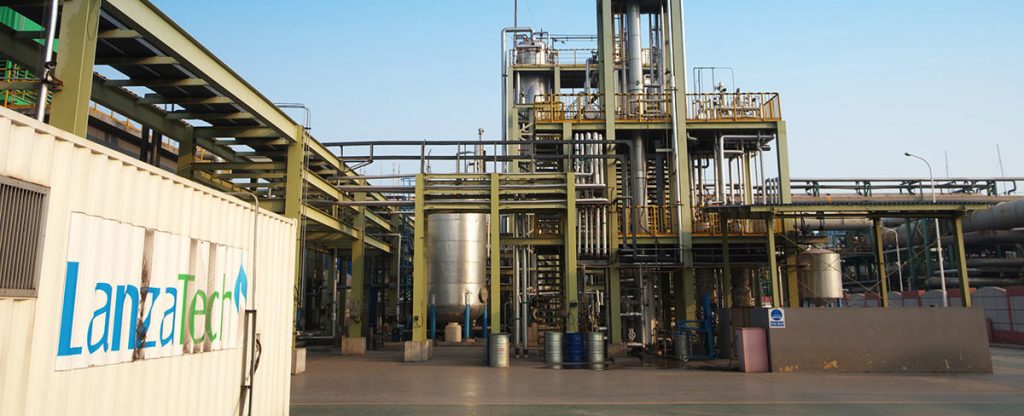 Lululemon Athletica Inc., the luxury athletic apparel brand, recently announced its collaboration with Biotechnology company LanzaTech, to produce the world's first fabric with the use of recycled carbon emissions that would otherwise get released into the atmosphere as pollution. The carbon-capture experts and the high-end athleisure curator have fabricated a waste-gas-based polyester with the same appearance, advent, and properties of virgin polyester.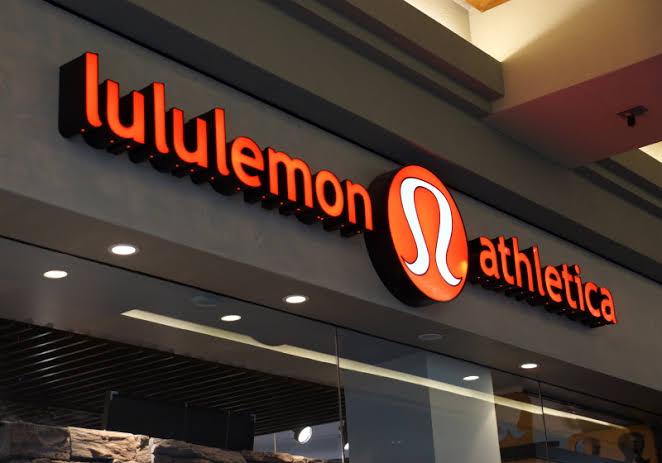 LanzaTech – a New Zealand startup – uses nature-based solutions to make ethanol out of waste carbon sources and is partnering with different companies around the world including India Glycols Limited (IGL) and Taiwanese Far Eastern New Century(FENC) to transform ethanol into the polyester. Recycling carbon is a foundational element of the circular economy, which keeps fossil carbon in the ground, abating pollution and fossil fuel utilization when used to produce polyester. With a decreased carbon footprint, this innovation could remold Lululemon's products and the apparel industry.
The technology innovated by the company is compared to that of a brewery; instead of using yeast for traditional fermentation, industrial carbon waste is converted into fuels and chemicals by bacteria. The technology also holds great promise for the denim industry as polyester is one of the important fibers used in the denim products.
"We must radically change how we source, utilize and dispose of carbon. Carbon recycling enables companies like Lululemon to continue to move away from virgin fossil resources, bring circularity to their products, and achieve their climate change goals around carbon reduction. We call this being 'CarbonSmart.'" Says Jennifer Holmgren, CEO, LanzaTech.

The biotech company claims that the ethanol so produced comes from a steel mill in China, where carbon monoxide is fermented and converted into ethanol. The company has worked with a chemical partner called India Glycols Limited to turn ethanol into mono ethylene glycol (MEG), a chemical normally made from fossil fuels. Another partner, the textile manufacturer Far Eastern New Century, used the MEG to make polyester. When made into Lululemon's fabric, it's the same as the one made from fossil fuels.
HOW IS THE FABRIC MADE?

According to LanzaTech, carbon is captured from various feedstocks, including synthetic gas, industrial emissions, agricultural waste, household waste, and other sources of carbon that have already been emitted into the atmosphere. These carbon molecules are then transformed into ethanol with the help of micro-organisms developed by them. The ethanol and other base ingredients thus produced are eventually converted into the resultant fabric, that is, polyester.
This synthetic material provides the comfort, breathable wear, flattering shape, and fit that is necessary for athleisure clothes. This sustainable substitution of using carbon emissions instead of virgin petroleum or fossil fuel to produce polyester helps maintain ecological balance.

"Since initially connecting LanzaTech's Taiwanese joint-venture set up with a pilot plant in Taiwan, I believed this waste-gas-based polyester formation would be a sustainable solution for the polyester industry. We are happy to team up with IGL and Lululemon to complete the supply chain for this historical project and continue working with LanzaTech towards our common goal for a better Earth," says Dr. Fanny Liao, Executive Vice President of RD at FENC.
Lululemon hasn't yet announced which products the fabric so produced may be used in. But by partnering with LanzaTech at a prompt stage, Lululemon is helping move the technology forward.
Polyester fiber is one of the most prevalent synthetic fibers that usually uses petroleum-based feedstock. LanzaTech worked with Taiwanese textile manufacturer FENC to manufacture the 'TOPGREEN Bio3-PET' fiber which was made from LanzaTech's ethanol. This initiative shows FENC's and Lululemon's dedication to sustainable innovation. Likewise, LanzaTech has also partnered with Unilever Pvt Limited to manufacture laundry detergent using recycled carbon emissions named OMO that has been rolled out in India.
WHAT LED TO THIS BIG STEP TOWARDS SUSTAINABILITY?

In October 2020, Lululemon published its first Impact Agenda, silhouetting its strategies to tackle social and environmental issues with 12 goals to drive progress. The partnership with LanzaTech is one of the many ways Lululemon is directed on bringing new technologies into operation.
Lululemon Impact Agenda
The Impact Agenda is the company's stake in the ground towards an equitable and sustainable future. Developed through internal and external engagement, it is rooted in the social and environmental contexts in which it operates and the societal issues that matter most for the business and industry. This agenda outlines the company's commitments to improve environmental impact, contribute to a healthier future, and create long-term value.
"We know sustainable innovation will play a key role in the future of retail and apparel, and we are excited to be at the forefront of innovative technology. Our partnership with LanzaTech will help Lululemon deliver on our Impact Agenda goals to make 100 per cent of our products with sustainable materials and end-of-use solutions, moving us toward a circular ecosystem by 2030," says Ted Dagnese, Chief Supply Chain Officer at Lululemon.
This environmentally benign innovation will set new parameters for other brands to optimize resources with more replaceable and recyclable methods, thus contributing to a better future of the apparel industry.These are in themselves great steps and could become incomparable if the recyclability of the post consumer products created with such polyester could be somehow ensured – specially for the denim industry which is really focusing hard of post consumer wastes. We are perhaps waiting for that great technology news about easy extraction and recyclability of polyester .