The Denimsandjeans Vietnam is set to be held on March 1-2 , 2023. SM Denim Mills from Pakistan will be showcasing their latest collection at the show for the first time. We recently talked with Mr. Junaid Javed, Executive Chairman along with his General Manager Marketing Mr Abbas Rizvi, SM Denim Mills on their company, products, focus and why they feel Vietnam market is important for the industry.
SM denim has a history of over 40 years. Can you share the growth story with us.
SM Group is a distinguished business corporation since its inception in 1976 started as a flannel fabric producer and became one of the biggest Flannel exporter in the early 2000. Expanding our product portfolio the company established a state of the art denim mill with core competency in Denim Fabric manufacturing and its trade, capitalising on innovation, integrity and ingenuity. Denim for us, knows no boundaries and we are determined to export globally by supplying brands and denim apparel manufacturers as per their demand. We offer the best quality denim fabrics coupled with expedited services and competitive terms in order to meet our clients' requirements. Using our state of the art high tech machineries, plants and human resource and a cumulative volume capacity of over 27 million meters per annum, we offer a diverse variety of fabric production ranging from 2.75oz to 18oz and above in different blends and constructions with high end sustainable products that surpass the market requirements.
What are the latest innovations SM denim is working on.
Our Dedicated R&D department is continuously adding new and innovative denims fabric to the archive with major emphasis on sustainability and compostable denim fabric warped with performance like hyper stretch, Bi Stretch, cool max, dual comfort, super soft touch, antibacterial, storm wear etc. We are proud to be one of the denim mills doing less water and salt free dyeing and reusing finishing chemicals through advance recovery plants.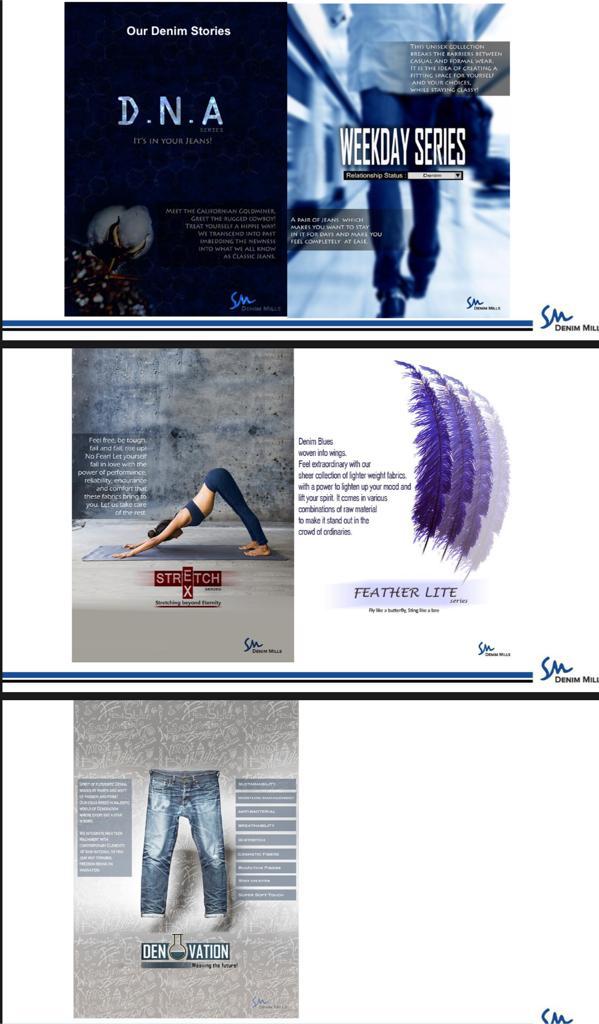 Vietnam is a specialised market. What are your products which you will be focusing on in the Denimsandjeans Vietnam show.
Aligning with the demands of circular fashion we are focussing on traceability incorporating recycled cotton, Recycled polyester, organic cotton, Hemp, Bamboo, kapok and other sustainable blends % to our fabrics and making it eco friendly coupled with our sustainable Indikon and enigma dyeing process.
Is SM denim preparing for upcoming European laws related to sustainability and traceability of apparel products ?
We are up to date with all required certification/compliance as per the European law below are list of some for your reference. ZDHC gateway Cleanchain Higgs index Oekotex 100 BSCI GOTS GRS RCS OCS STEP (in process) Supplier to Zero. In addition to this we run 100% biological treatment plant from Joseph egli and processing towards zero discharge of water by UF plant in the year 2023-24
What are your expectations from the Vietnam market and why do you think it is important?
Vietnam is strategically a very important Market for both EU and US clients with continuous increase in its exports, Vietnam is anticipating to make $45 billion in exports in 2022 from $40.4 billion in 2021 which increase opportunities for Pakistan and other neighboring countries to expand their business portfolio in Vietnam.
For more information , you can contact Mr. Junaid @ junaid@smgroup.com.pk and his GM Marketing Mr Abbas @ abbas.rizvi@smgroup.com.pk