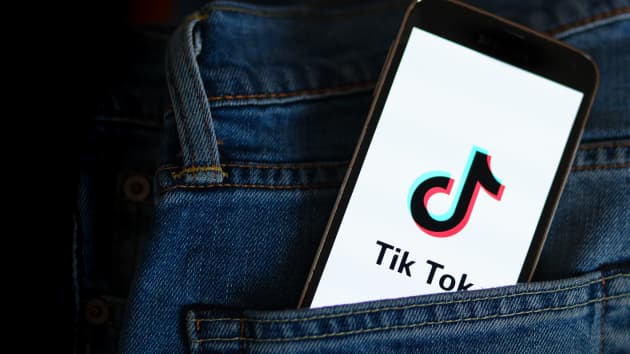 Gen Z is ferreting out video-sharing apps like TikTok for fashion insights. Through the social media platform's easily searchable hash-tags and the upshot of influencer accounts, retailers have seen several products become viral sensations.
Gawking at a bigger opportunity to increase sales, retailers like Aeropostale, Zara and Lululemon have found ways to capitalize and bankroll on these viral moments.
AEROPOSTALE'S FASHION COMEBACK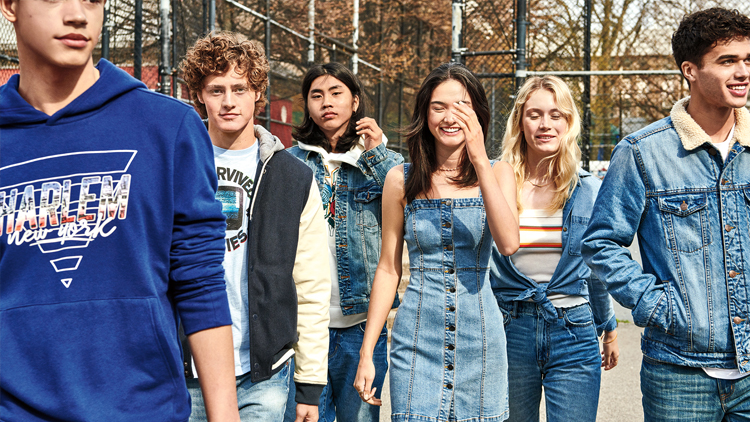 Aeropostale and parent company ABG has finally stepped out to refashion their clothes for their new targeted consumer, Gen Z. This renewed focus changes the brand's prospect around and deals with clothes that hook on virality.
However, the brand's situation was not the same five years back. After thirteen consecutive years of losses, Aeropostale was on the verge of collapse and had to face bankruptcy in 2016. In the same year, Authentic Brands Group(ABG) purchased Aeropostale out of bankruptcy for $240 million. Marc Miller, CEO of the joint venture SPARC, made up of ABG and Simon Property Group, set off to turn the brand around.
The brand became the talk of the town when consumers had a shift of focus to denim and other TikTok fashion trends.
The 'BACK-TO-SCHOOL' COLLECTION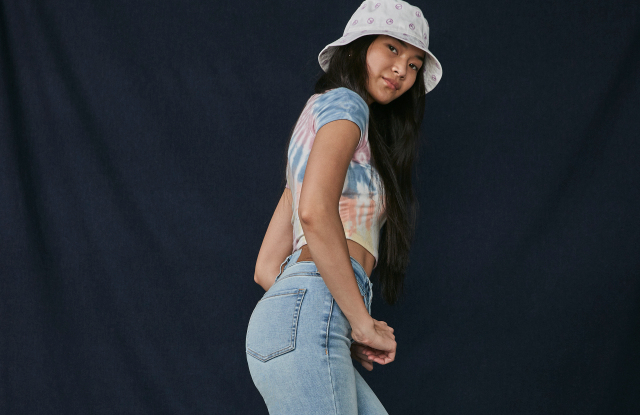 The brand launched its 'back to school' collection that has an updated fashion direction targeting squarely on Gen Z. the new apparel range cognizes both diversity and inclusivity in clothing. The product assortment profoundly revolves around denim, with a variety of new fits and washes in men's and women's wear. Natalie Levy, president, and chief merchandise officer at Aeropostale's parent company SPARC reveal that denim was just a small part of the business when she joined the company in 2017. The sales ratio for tops-to-bottoms was three-to-one, with graphic tees being the biggest selling item. Now, denim is the brand's No. 1 category, with current sales 50% higher than in 2019.
According to Levy, prioritizing the denim collection was a crucial decision that was made through keen market research and consumer analysis. The growing disinterest in skinny jeans among Gen Z and the shift of interest towards mom jeans, baggy jeans, and skater jeans was avidly adopted by the brand.
Currently, this loose-fit denim made up to 40% of Aero's jeans sales for women and the rest accounted for jeggings. Last year, the brand only sold one type of loose-fit jeans that were boyfriend jeans. It accounted for just 7% of total denim sales in the category, which shows the sudden shift in trends.
The brand's emphasis on denim is one of the best examples of how fashion tastes and interests that were practiced by the older generations or Millenials didn't appeal to the fonding of Gen Z. Thus, demanding for renewal. The new young consumer has very distinct tastes in the fit and function of what they wear. Additionally, they also have different media consumption habits that make traditional marketing strategies less effective. Instead of highly produced content and engineered campaigns on Instagram, Levy said unintended moments on TikTok have steered much of Aeropostale's success with Gen Z in the last year.
RIDING ON THE VIRAL 'TINY TOPS' HASHTAG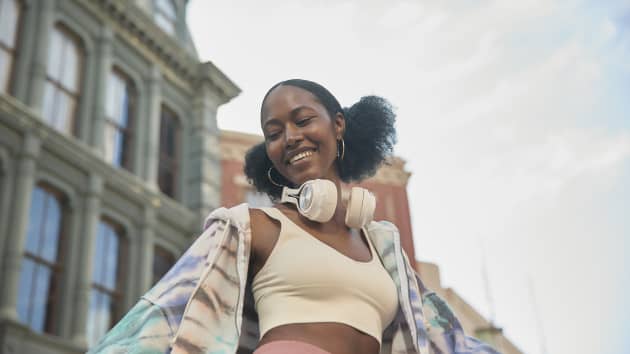 The "tiny tops" hashtag rocketed on TikTok in April, with more than 500 videos posted. While the hashtag was not constrained to Aeropostale, other brands like American Eagle and Targets were also talked about by the trend. But it was Aero that saw a huge pitch in TikTok engagement. More than 33 million mentions of Aeropostale were associated with the trend. Women comprised of most indulgences, making up to 60% of Aeropostale customers.
"Our 'tiny tops' absolutely blew up on TikTok, millions of hits. But it was kind of just random. You can't predict when it will happen, but you can support it after the fact." Says Natalie Levy, president, and CMO, Aeropostale.
The brand's engagement materialized from simply sending the product to TikTok influencers who did clothing haul videos. No attempts of paid promotions or endorsements stirred up the trend. Currently, Aeropostale's sales of tiny tops have hiked three times more than last year. Store associates claimed about customers coming into stores for "the TikTok top."
MORE VIRAL FASHION STAPLES
Relying mainly on visuals to market products, the fashion industry has really benefited from the proliferation of social media platforms. Instagram is perhaps the current leading platform for fashion brands as nearly all international fashion companies have an account on the platform. TikTok takes the visual effect even further with the inclusion of videos that would allow these fashion brands to reach new customers and increase engagement.
"TikTok has the ability to make something go viral much quicker than anything we see on Instagram, for retailers, that is a huge advantage," said Jessica Ramirez, retail research analyst at Jane Hali & Associates.
LULULEMON'S SKORTS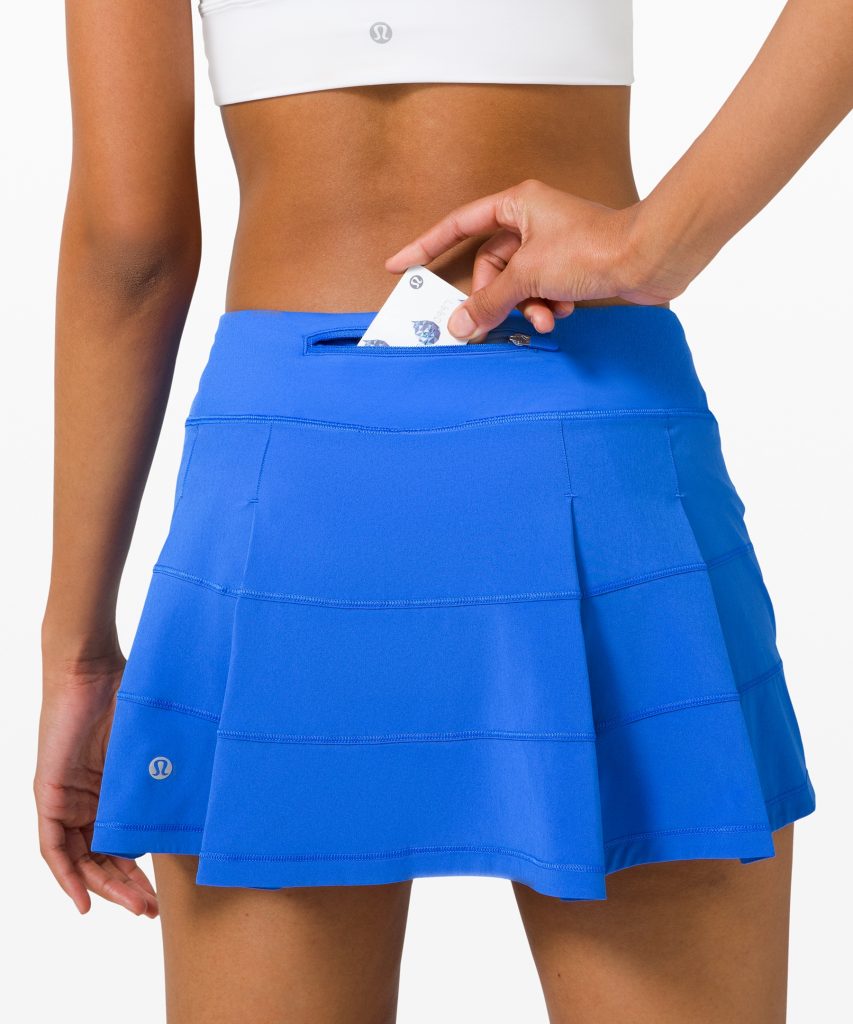 Skorts started trending earlier this year. It was only a matter of time, given Gen Z's obsession with activewear and Y2K fashion. According to the new generation consumer, skorts are the newest must-have for summer and they are taking to TikTok to share their recent discovery to the dismay of the elder generations.
The Lululemon skorts are actually shorts under the flowy fabric skirt. It comes in red, navy, black, and white to match any outfit and since the fabric is lightweight and sweat-wicking, one can wear it all day from the court to the coffee shop.
AERIE'S LEGGINGS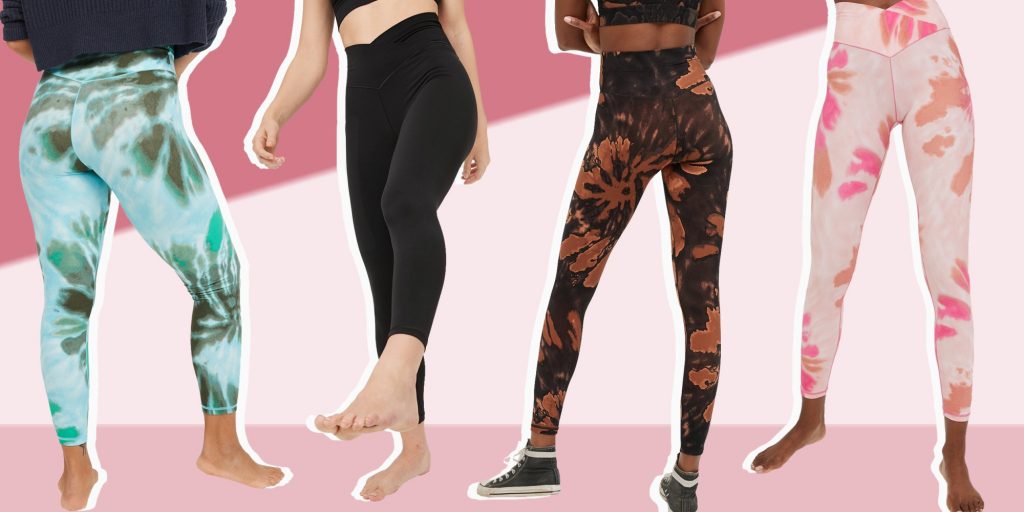 A viral TikTok video made Aerie's Offline Real Me High Waisted Crossover Leggings one of the most coveted clothing items. As others began to buy and post the leggings showing how good they looked on different body types, they quickly sold out in every single color. The leggings are soft, stretchy, very comfortable, and the double-crossed, high-waisted band gives anyone a nice waistline without becoming restrictive.
GAP'S BROWN HOODIE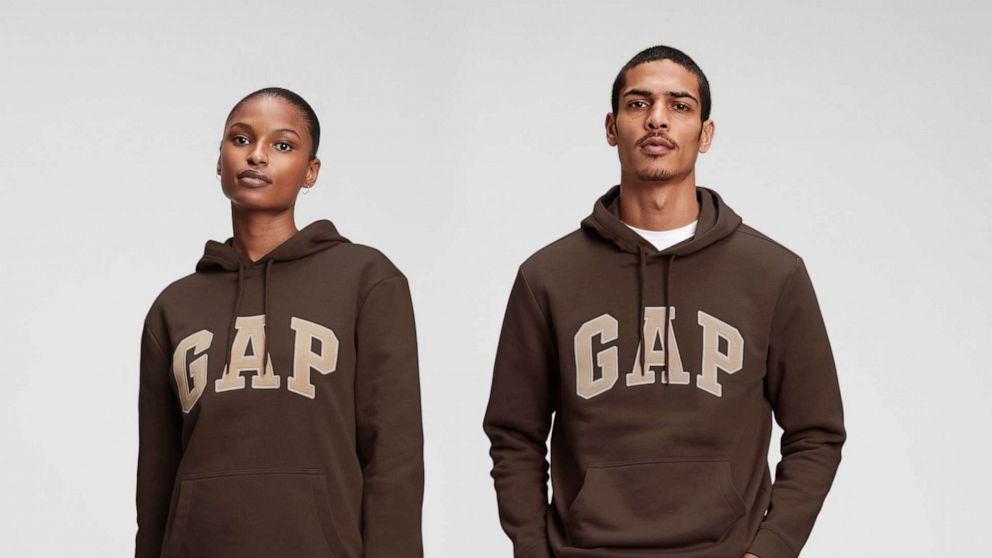 TikTok star Barbara Kristoffersen posted a video of herself wearing Gap's iconic logo hoodie in dark brown. It was a vintage find. Gap hadn't manufactured that style in more than a decade. Fueled by the power of TikTok influencers and their devout followings, brown hoodies started appearing on resale sites for as much as $300. People who had the hoodie stowed away in the back of their closets were sharing videos pairing it with Louis Vuitton bags and other luxury brands in neutral hues.
The company also sent hoodies to a handful of other TikTok users. The retailer's strategy was to rely heavily on the influencer community. Gap decided to manufacture a fresh batch of brown logo hoodies to tap an even bigger sales opportunity. The product is available for presale and will ship later this fall. The company also partnered with TikTok to crowdsource its next color based on user votes.
ZARA'S WIDE LEG PANTS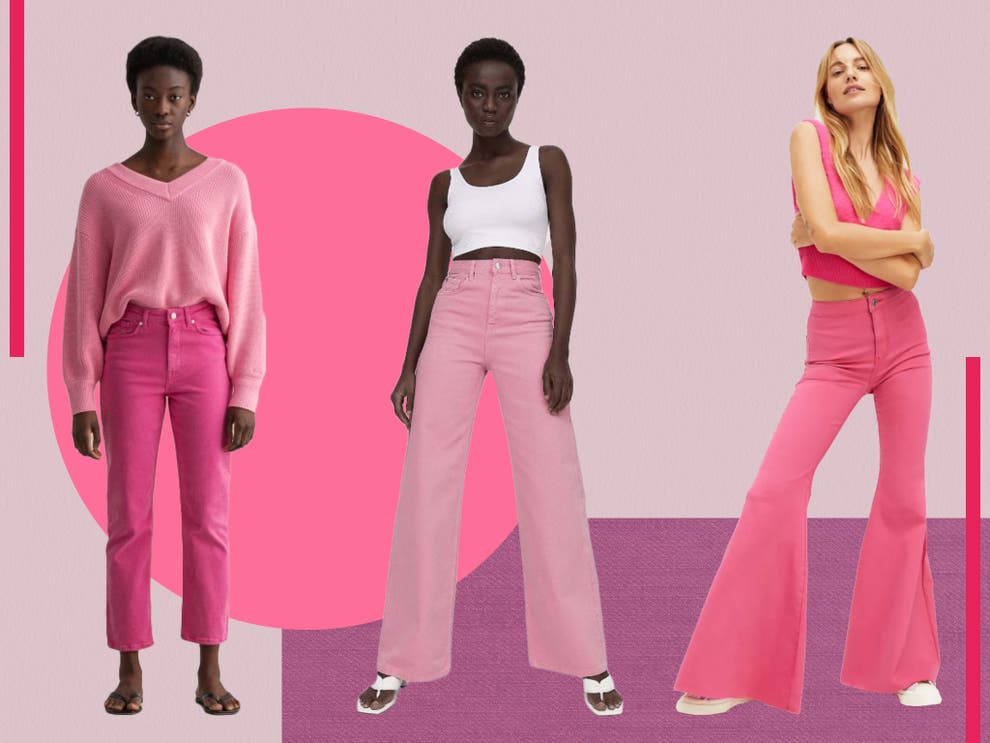 Most recently, high street trendsetter Zara has captured attention with a pair of hot pink wide-leg jeans that are currently dominating TikTok as well as Instagram. Revived for spring 2021, Zara's brand new offering is the perfect iteration for spring and summer. The contemporary fit of the pair is a high-rise with a wide leg, as Nineties style continues to dominate social media.
THE BOTTOM LINE
Across all generations, there's clearly a growing buy-in from people to shop directly from social media apps. The Covid pandemic kept more people at home and shopping from their phones. EMarketer defines social commerce as products or services ordered via social networks, such as Facebook, Instagram, Pinterest, and TikTok.
Social commerce is the new edge of fashion virality allowing brands to rediscover what the new consumer really aspires for. Tapping on a trendy subject and publicizing it through influencers is the new way of marketing for companies. Boosting engagement, following hashtags, and creating a brand's videos are all that stand appropriate for a market that contains potential buyers who rely firmly on social media fads. Fashion is one of those constantly evolving industries and top fashion companies only survive by changing their outfits to match what the market demands – and today's social media-driven!