Any denim enthusiast who loves Levi's knows that finding the perfect pair is a rite of passage. Nevertheless, there are times when you simply don't have the time to try on dozens of pieces of jeans. So, if you're still on the lookout for the perfect vintage outfit for fall, stop your hunt now. Who Decides War by Murder Bravado and Tela D'Amore debuted their Spring/Summer 2023 collection with Levi's for their New York Fashion Week showcase just two weeks ago, and you can purchase the release straight on NTWRK.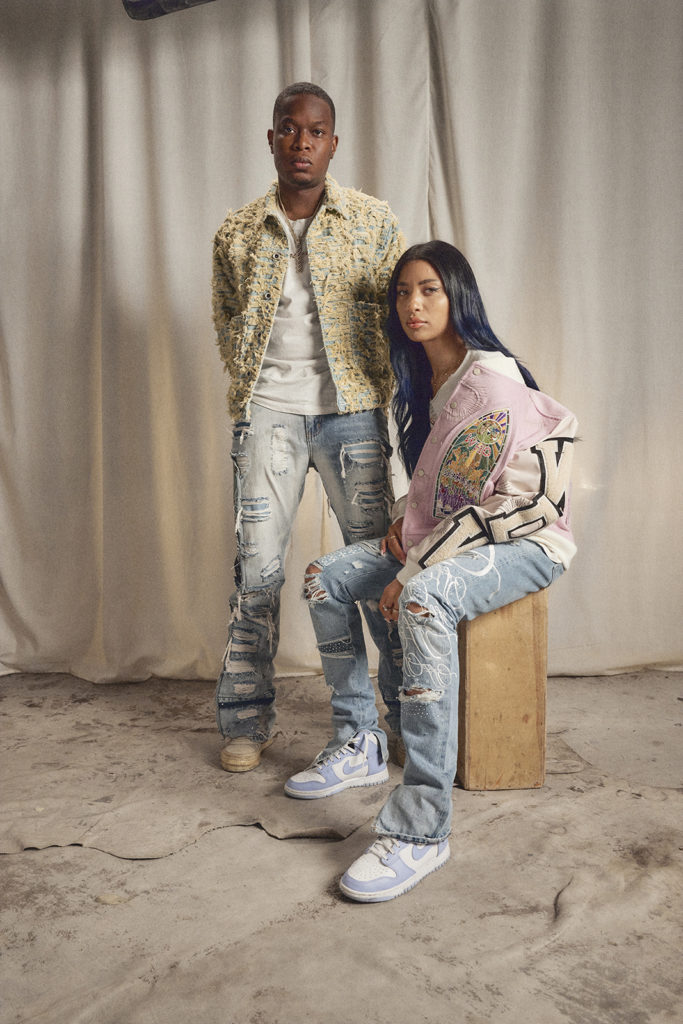 Who Decides War satisfies its DIY hunger by repurposing Levi's denim items using the brand's distinctive patchwork and deconstruction techniques. The line features their original 501® ORIGINALS, which Murder Bravado upcycled and individually created for his apparel company, Who Decides War.
Who Decides War clearly has a fondness for denim, as evidenced by their patchwork denim Air Force 1 sneakers and NFT with RTFKT pants. And who better than denim king Levi's to carry on this love affair? In a news release, Lilly® CMO Kathleen Riley Grant describes the partnership as a "natural fit," hinting that the two were destined to collaborate.
The pair's collection consists of two trucker jackets from Levi's and three pairs of 501 pants, totaling five one-of-a-kind items. In one jacket, severe distressing leaves the back threads hanging by a thread. On the other hand, a pair of jeans include embroidered artwork of stained glass window images resembling those seen in the WDW cathedral, which is a recurring theme for the company as seen in previous collections like SS22 and AW20.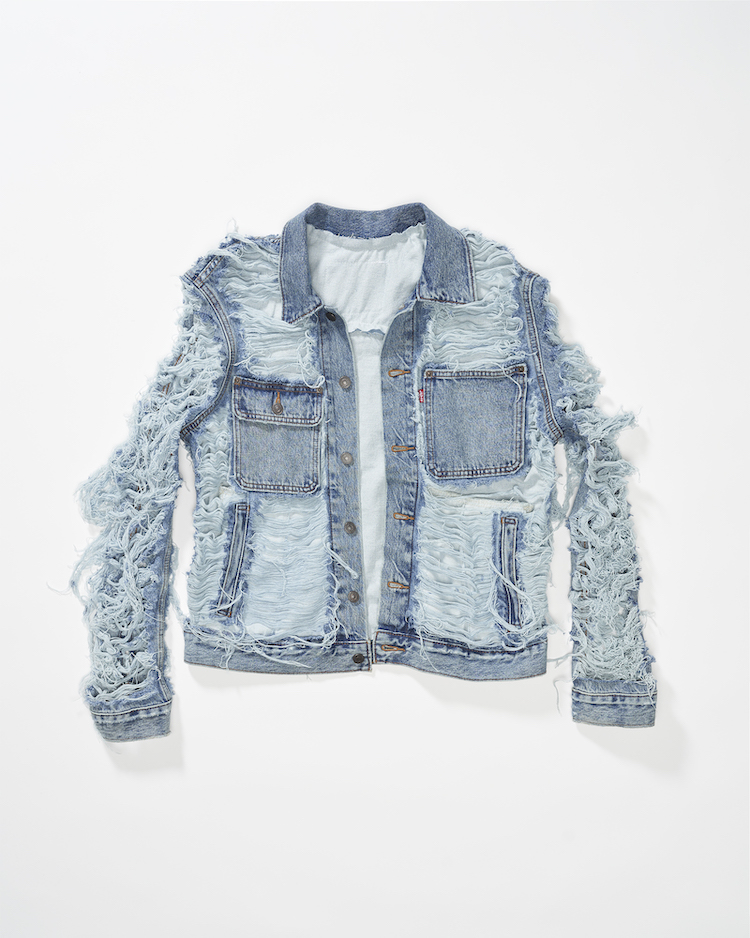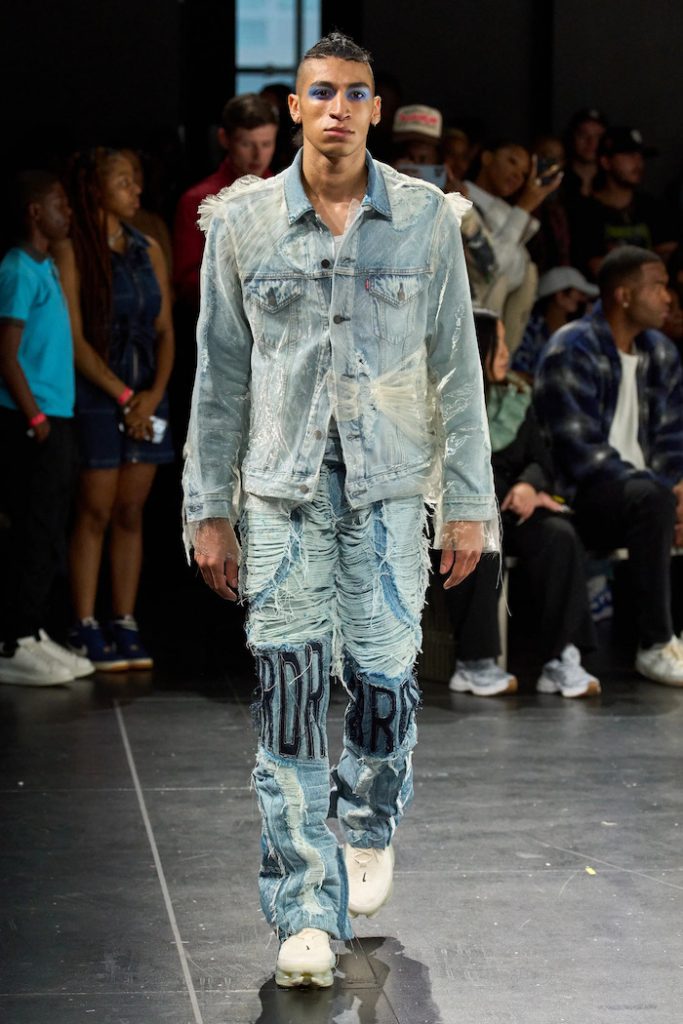 The glitz-free denim at WDW is beloved by celebrities and fashion enthusiasts like Saweetie, Lil Baby, Billie Eilish, and Luka Sabbat (and the list continues on). It has effectively become the streetwear brand's identifier. The end result is a massive assortment of timeless yet modern AF denim outfits with a high-fashion edge that almost looks DIY.

We believe that Who Decides War's collaboration with Levi's is a perfect fit since the collaboration will allow the organization to engage in environmental, economic, and social justice projects. All proceeds will go toward the Deep South Center for Environmental Justice.