Pakistan is an important country when it comes to denim apparel manufacturing . It is the 4th largest exporter of jeans exporter to EU after China, Bangladesh and Turkey and is expected to get more important in EU with EU granting duty free status to Pakistan for a limited period(detailed report on this development will follow shortly). Not only a huge volume of jeans and other denim apparel  is being manufactured there, but we can see innovation in various stages of denim manufacturing . We were checking out for some interesting denim washes and  found  some  by Soorty Denim –a large manufacturer with over 1.5 million pieces of  denim jeans and apparel manufactured in a month. Some of their washes and finishes listed below are innovative and cool – specially the one with the charcoal look !.
I.Modern Heritage
"It is an honour which you take with you but it is the heritage you leave behind" – Branch Ricky.
Apart from innovative fabrics and wash techniques, Soorty is  redefining the conventional denim look . Its "Modern Heritage" collection is a testament of how old techniques and conventional denim elements can be used and amalgamated into something which is modern – yet with all elements of classic denim intact.
Napoli
This fabric and wash is inspired by "Napoli" which has passed the test of time. Even after hard conditions and battles it has managed to keep it's culture and values intact. Similarly, this denim is expected to remain strong and pass the test of many washes and chemical treatments.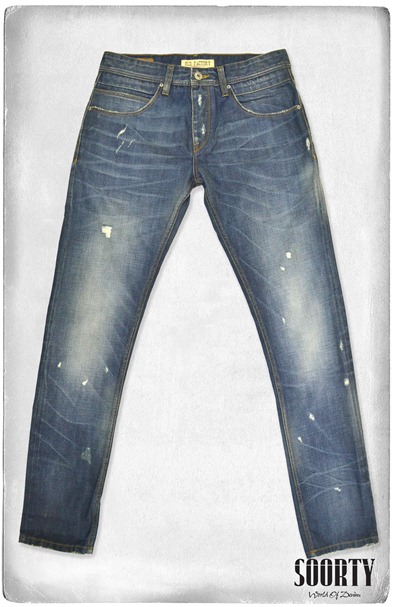 Motorcycle World
A good rider has balance, judgment, and a unique sense of style. If you combine the attitude of bikers with the carefree attitude of denim, the result will be Soorty's "Motorcycle world". No need to wear uncomfortable leather now. Get the same look and attitude with this collection. Motor Cycle World series is a collection of coated fabrics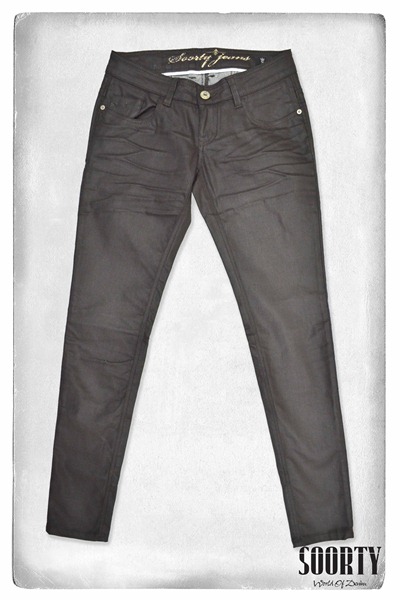 Enigma –Green Cast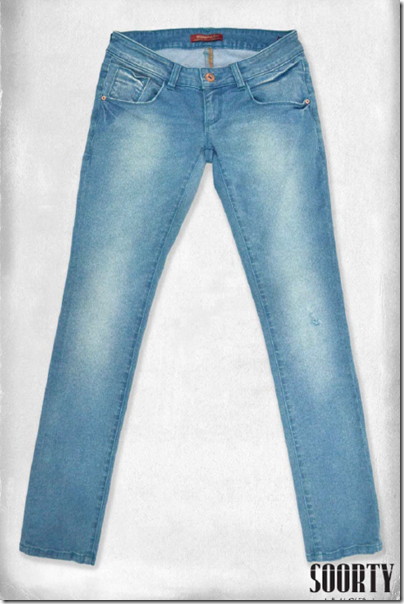 Enhanced aging effects on a green cast fabric …
Tire Track
Inspired by the marks left by tires on the mud, this fabric gives a very old school feel. This is a herringbone fabric, washed with the random bleached wash.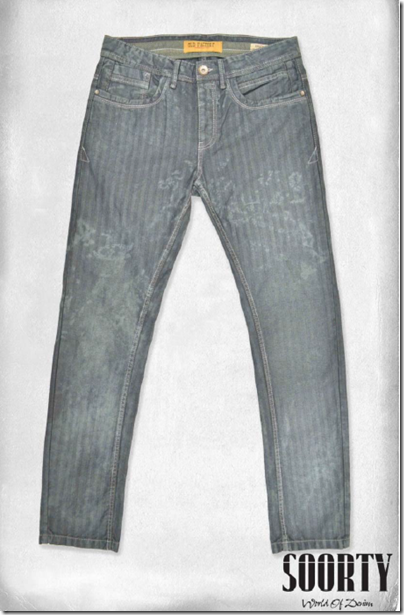 II.Hide and Seek
A novel wash for printed denim, in which some elements are hidden and some elements are exposed. With time, like every truth of life, all other elements will expose themselves gradually.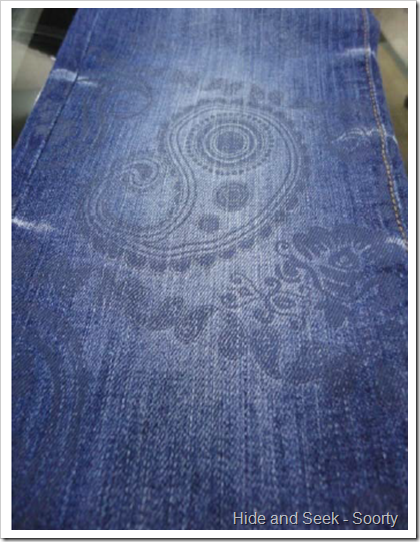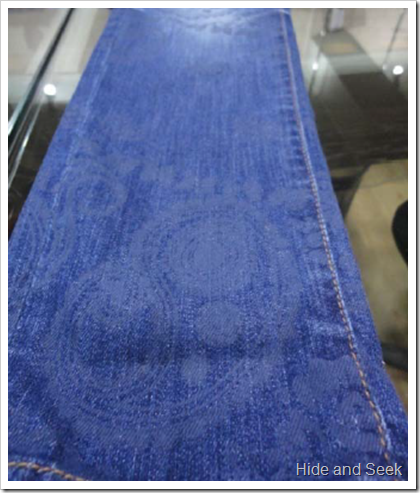 III.Charcoal Finish
In this finish we have used a unique wrapping technique for washing and then artistically hand spraying the garment, giving it a charcoal wrapped kind of look. This finish is a tribute to the 33 Chilean miners who were trapped in the mine for 69 days. They showed us that resilience and will power are the two important keys for survival.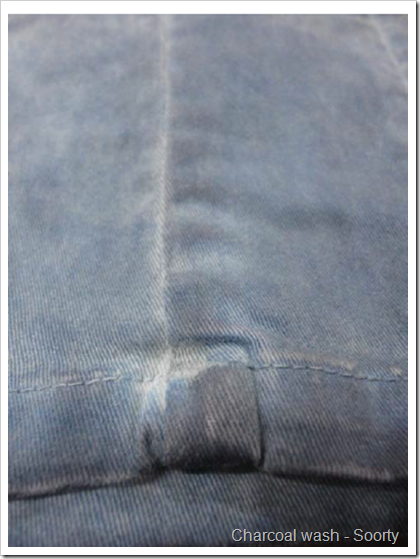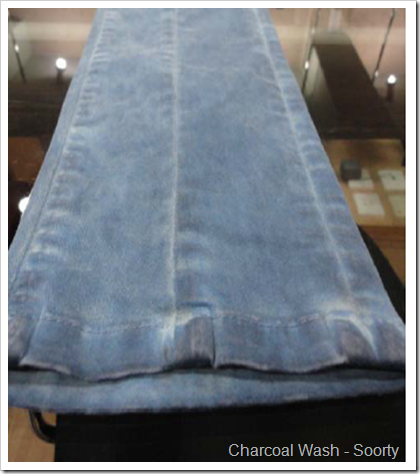 IV. Tea Tint  Wash
Taking a leaf out of ancient practices, Soorty developed a wash, in which garment was tinted with the dye derived from tea. This is a very sustainable and soothing kind of wash. Tea contains flavanols , which gives out yellow‐greenish  shade to the cotton fabric. It has a deodorizing effect on the environment and it is very good for skin.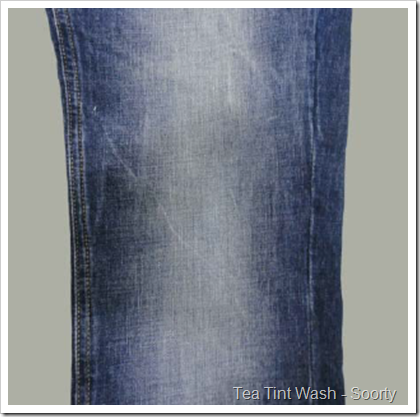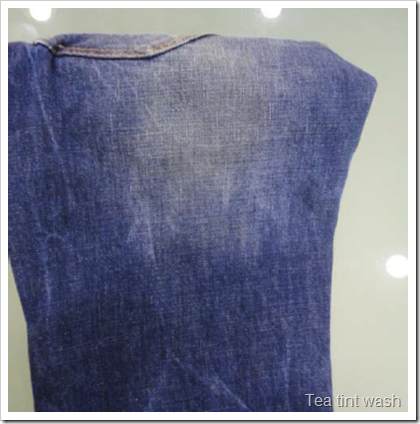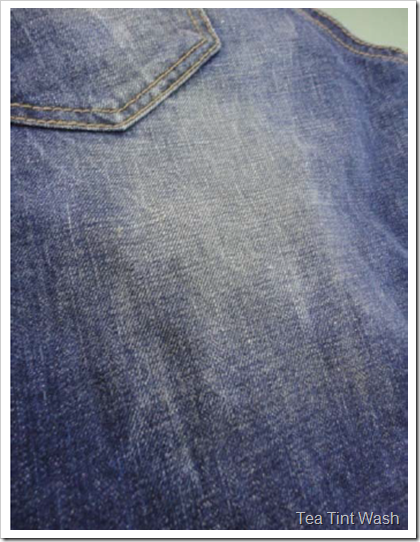 V. Color Splatter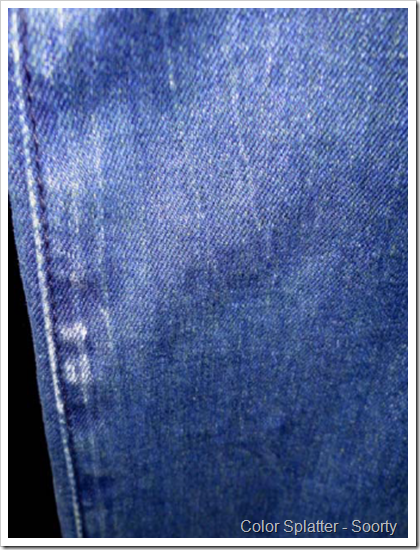 About Soorty
Soorty has operations from spinning to garment manufacturing. With over 15,000 employees, 3.2 million meters of denim per month and 1.5 million pieces of garments (mainly denim) per month, it is a huge corporation dedicated to denim industry.  With key retailers and brands like Rock and Republic ,  Tom Tailor, Bershka, Zara and others, the company is in a growth mode capturing new markets and buyers. It is also one of the few denim mills from South Asia to be invited to participate in Denim by PV at Shanghai . Contact Mansoor Bilal from Soorty – click here