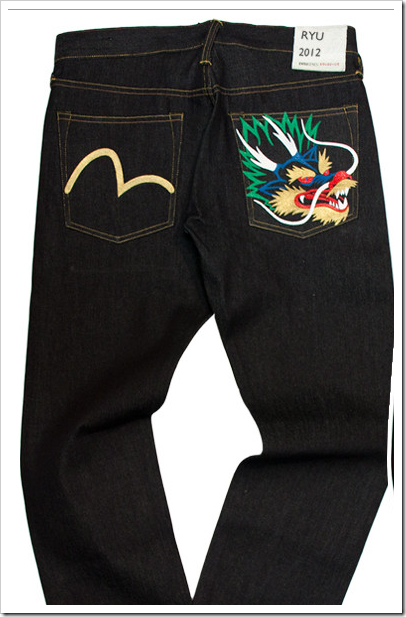 In celebration of 2012 – Year of the Dragon, a limited edition hand painted RYU (Dragon) Jean were released exclusively at the new EVISU London Boxpark Store.
Available in limited supply of 30 pairs only at £300 each, EVISU artists once again pushed  boundaries on raw denim, expertly painting traditional Japanese dragons together with its famous Seagull, creating this unique and one-off range of customised denim especially for the arrival of the Year of the Dragon.
The 2012 RYU Jeans were be personally customised and skillfully hand painted by EVISU artists at its London Boxpark Store on Sat,January 28th 2012 from12:00 GMT. Each jean will have the option of a personalised colour scheme together with the RYU 2012 print on the leather patch authenticating the jeans exclusivity.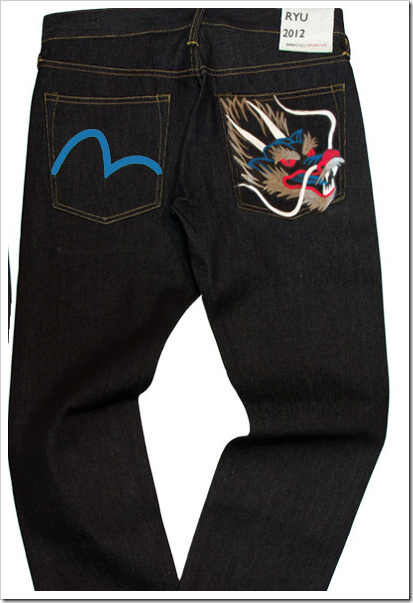 Here are some more looks from the latest denim collection from Evisu.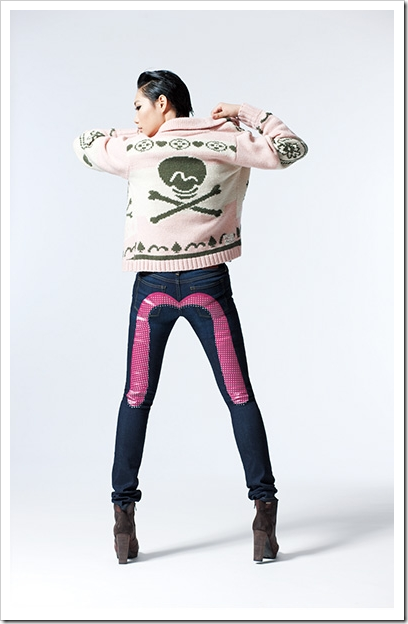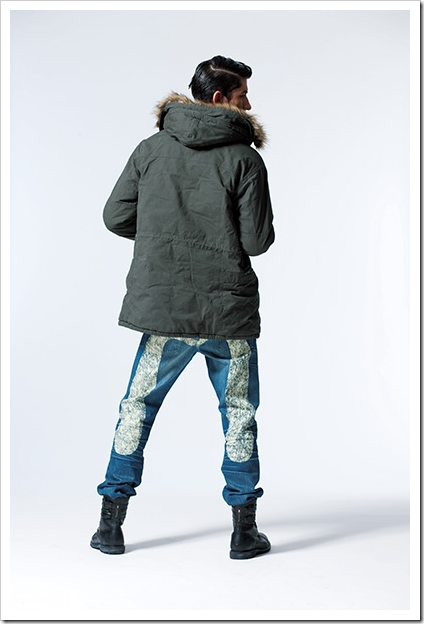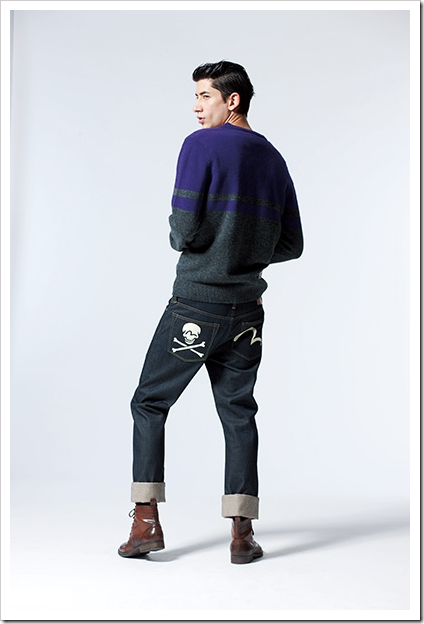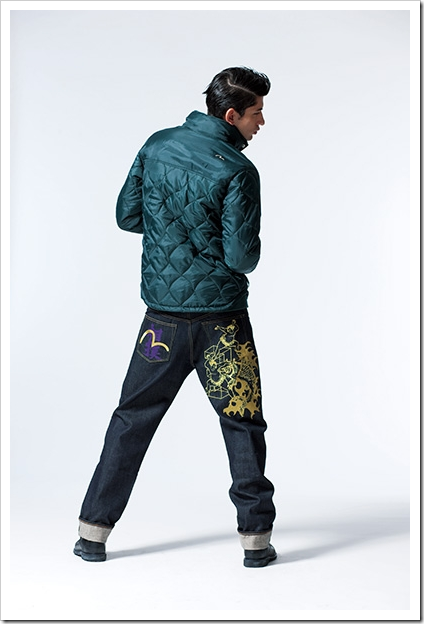 Evisu has always been a little different from most other denim brands using motifs and paintings as an integreal part of their denim jeans . Of course , it does not appeal to all , but there are some die hard fans of the brand – though the brand is nowhere near its peak of popularity in early 2000's
About :
Evisu
or
Evisu Genes
is a Japanese designer clothing company that specializes in producing premium denim wear through traditional, labor-intensive methods. It is a premium denim brand founded in 1991 in Osaka Japan, named after the Japanese god of prosperity.EVISU was considered  the first true collectible denim brand in the world, introducing casual denim wearers across the globe to connoisseur-quality Japanese selvedge denim and custom distressing.
In 1991, YAMANE HIDEHIKO founded EVISU in Osaka Japan. YAMANE was trained as a tailor but his love for vintage jeans and his disappointment with the mass-produced modern version led him firstly to the vintage clothing import business and then, revolutionarily, to start putting together the elements required reproducing vintage-style jeans. This needed the gathering together of all the various bits of machinery, none of which had been produced for the last 40 years, which are required to make authentic vintage jeans. The initial production line allowed about 14 pairs of jeans a day to be produced and each of them was lovingly hand-painted with the now famous seagull logo by YAMANE himself.