The A-Crotch jeans from G-Star  is a Pierre Morriset (head designer) 3D original re-released in a new, more tapered fit. These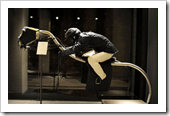 jeans are inspired  by a horse-riding pant and has an extra panel in the inner leg and a dart at the knee for maximum freedom of movement and a bowed silhouette. The pant takes its name from the letter 'A' formed by the seams in the leg. The new A-Crotch is available in both a 5-pocket and salopette, accompanied by an entire range of A-Crotch shirts and jackets. Some of the features of these jeans are :
3D Construction
In contrast to conventional flat denim with simple leg construction, the A-Crotch has an extra inner leg panel and a dart at the knee. This construction creates the 'A' symbol from which the pant takes its name and creates  a more ergonomic fit and distinctive profile.
Back Pockets
The rear looks different !. To reflect the pants unconventional design, the rear pockets of the A-Crotch are angular and exaggerated. Each pocket carries the symbol of the A-Crotch: the letter 'A' in contrast double-stitch.
A Complete Line The iconic A-Crotch has now been translated into an entire range of denim shirts and jackets. Every piece includes the distinctive A-Crotch pocket and 3D construction.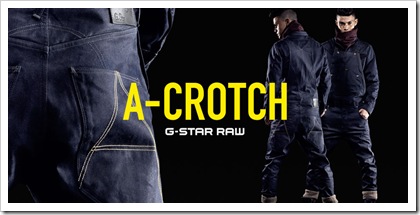 The  3D approach that started with the G-Star Elwood in 1996, the original A-Crotch was introduced in 2000. The panel inserted on the inside of the leg creates a 3D silhouette, which is further articulated by the horizontal seam (a dart) on the inside leg panel.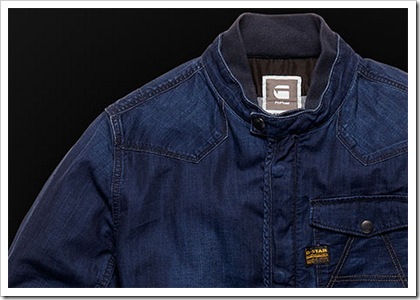 A-Crotch Taperd in lexicon denim, dark aged destroy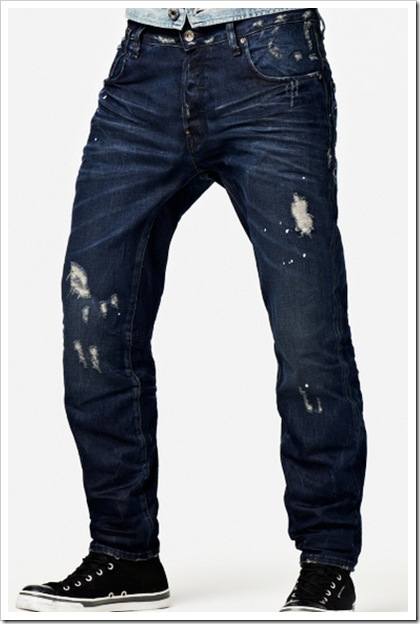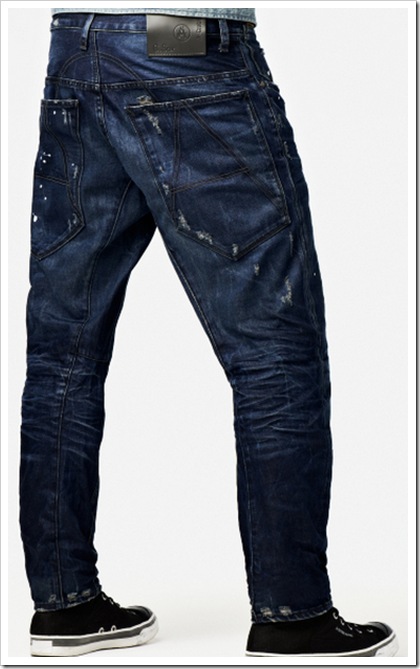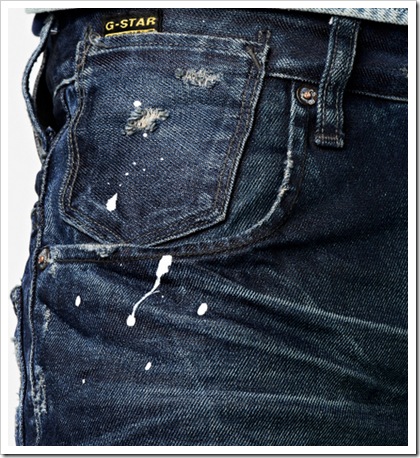 A crotch taperd, dekay denim, medium aged.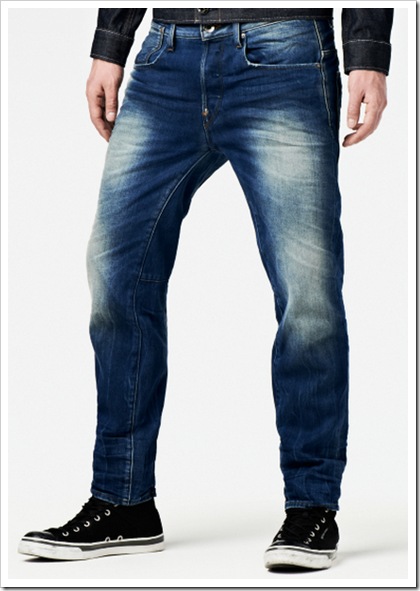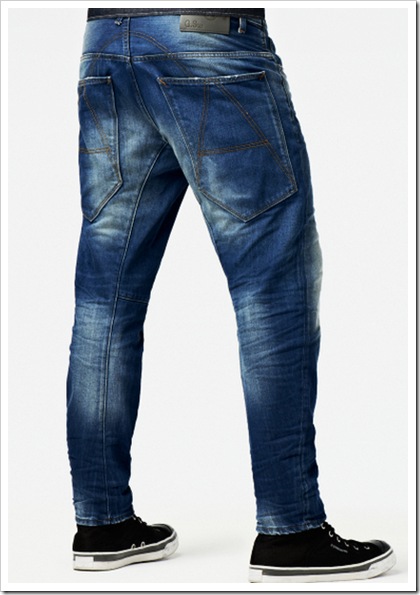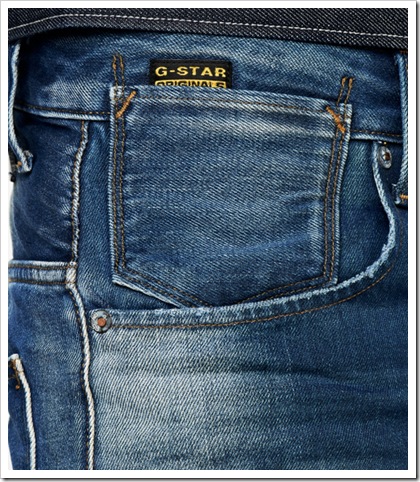 Note the A pocket stitch, coin pocket at waistband and angular belt loop detailIn a denim fabric featuring a grey cast and defined high-low contrast fading finished with mustaches and crinkling effects. Some great washing effects indeed !  The following A crotch jeans in :
Loose fit: Loose fit at waist and hip, with wide leg from thigh to knee. Long rise at front and back.
Fabric: 3×1 right hand twill, 12 oz. 100% cotton. Dark aged.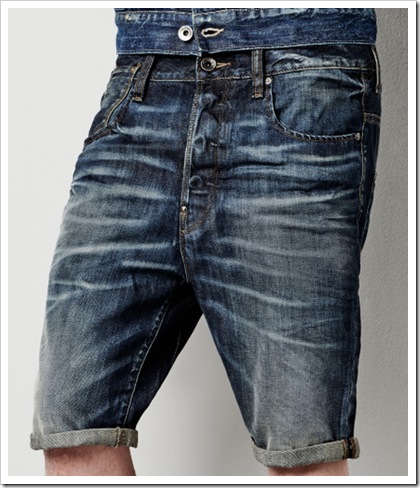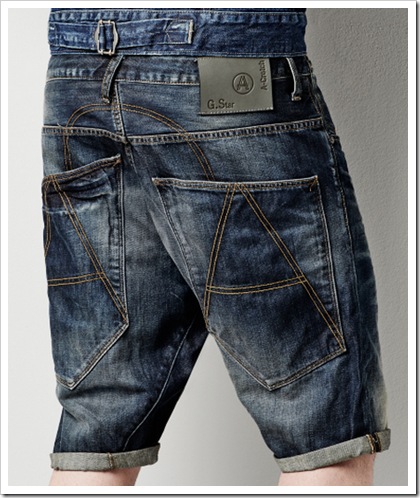 The following jeans in a high density broken twill with a red-blue cast. The destroyed finish features repaired holes with paint, rust and oil spot, and fray and abrasion at pockets and fly.
Loose fit: Loose fit at waist and hip, with wide leg from thigh to knee. Long rise at front and back.
Fabric: 3×1 right hand twill, 12 oz. 100% cotton. Medium aged destroy.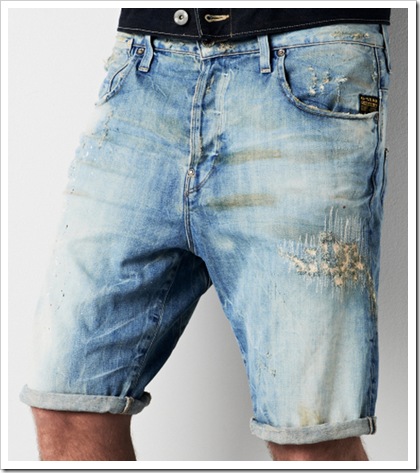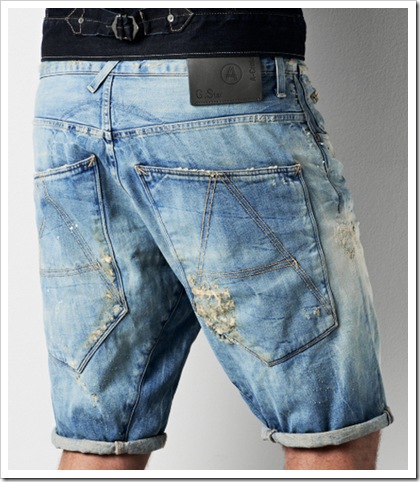 Some A crotch looks on the runway.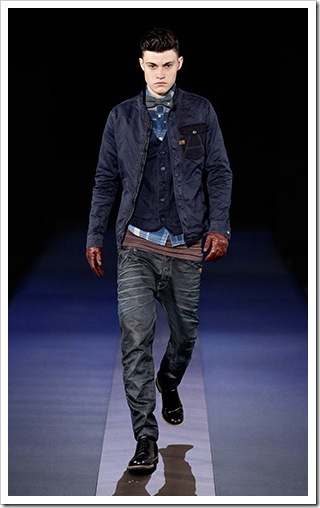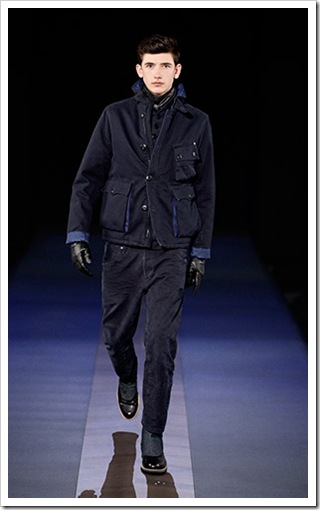 Womens
A-CROTCH 3D LOOSE TAPERED WMN
There are also A-Crotch designs for the women  with elongated back pockets and unique A-line construction for a sturdy feminine look.In a dark aged denim with good stretchability and recovery. The denim features a special deep blue green cast derived from the combination of dark gray weft, blue warp and colour coating applied to the surface.Loose tapered fit: Loose fit at waist, hip and thigh; tapered from knee to ankle. Low waist and dropped crotch.
Fabric: Comfort shell denim, ring/ring spun 3×1 right hand twill. 9.75 oz. 98% cotton and 2% elastane.
Wash: Dark aged.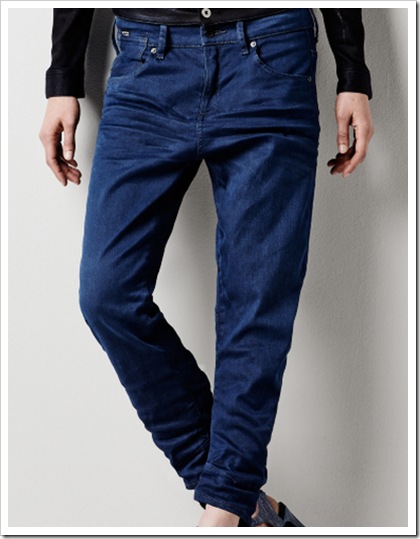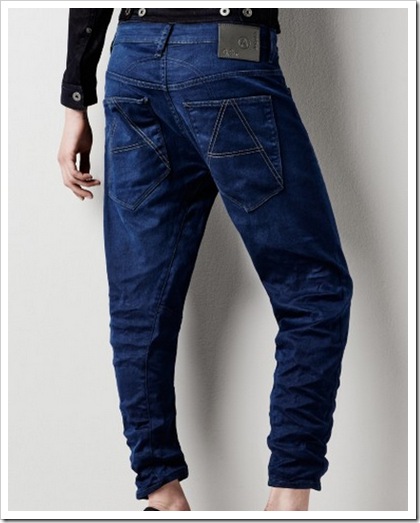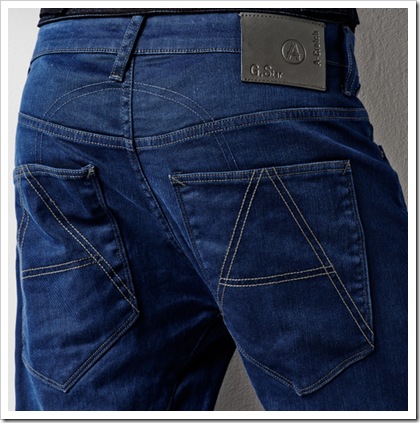 The surface of this next 3D raw denim is deep and saturated blue with a red cast. This quality offers a clean and contemporary look with an excellent stretch and recovery.
Loose tapered fit: Loose fit at waist, hip and thigh; tapered from knee to ankle. Low waist and dropped crotch.
Fabric: 3×1 right hand twill. 10.5 oz. 92.5% cotton 6% polyester 1.5% elastane. 3D raw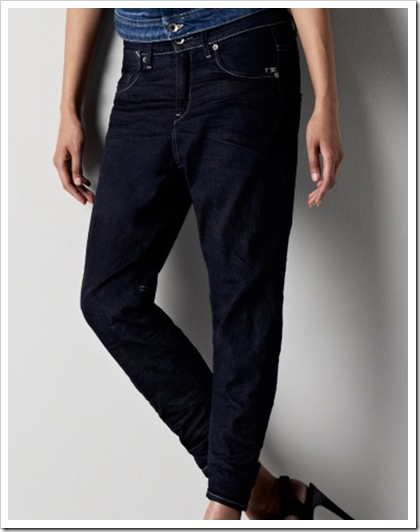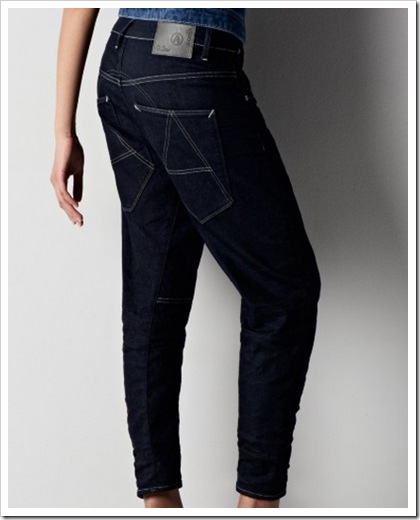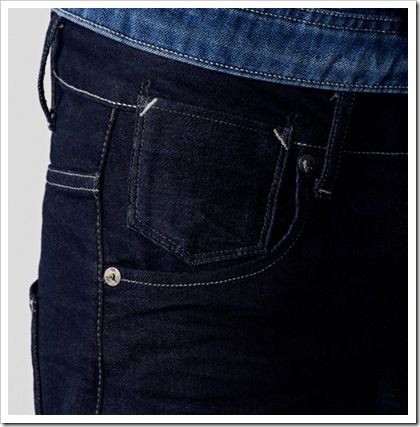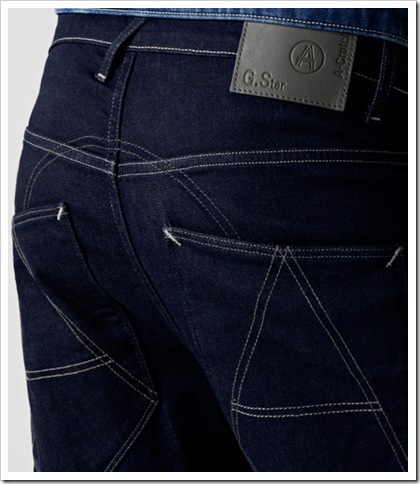 A-Crotch 3d looses tapered, dekay denim, medium aged