The much-awaited collaboration of Stüssy and Levi's is finally here with the latest denim capsule drop. What makes this collaboration even more exciting is the fact that they have offered a sneak peek of two pieces from the upcoming capsule.
Step into the world of co-branding with these special pieces that are part of the Levi's x Stüssy's partnership. Both Levi's 2 Horse and Stüssy's logos come together to form stylish and unique design motifs embossed on both the front and back of the left and right leg on 501 jeans denote this special collaboration. With a custom co-branded back patch, each arrival has a match rugged, worn indigo wash for a timeless look. This straight-leg cut delivers classic 5-pocket styling to complete your weekend look. Get ready to hit the streets with this crop of cobranded jeans from Levi's x Stüssy.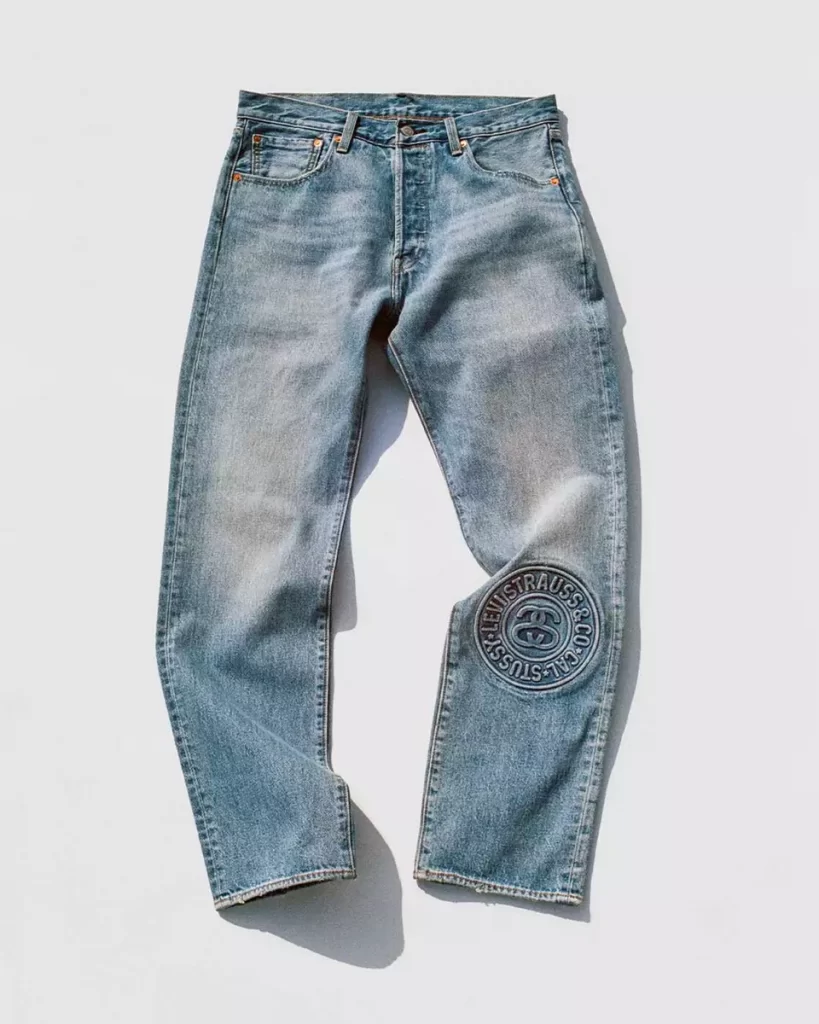 The iconic collaboration between Levi's & Stussy is nothing short of revolutionary. Type II Trucker Jackets by Stüssy features great details that elevate the classic cut known as the Boxed-Cut Fit. These denim jackets are designed with extra relaxed arms and added welted pockets that are perfect for carrying documents and tools on your travels. The jackets also include special Baja-inspired pocket bags as well as a classic Stüssy eightball logo printed on the inner lining of each jacket. With this collection, you can easily add style to your wardrobe, while also protecting yourself from cold weather gusts. Easily combine with a casual or smart look for an eye-catching touch to your outfit. The jacket is exposed with large co-branded logo embossing across back.
This latest capsule certainly looks like another winner and could be just what the fashion world needs right now. This collaboration is set to bring together two of the most iconic streetwear labels in history into one unique capsule collection that offers something for everyone – from bold graphics to classic denim silhouettes . This shows each brand's commitment to staying true to its roots while also pushing boundaries by experimenting with new silhouettes and materials. So don't miss out on this incredible opportunity coming February 24th and it's sure to be a hit at 10 A.M. local time across North America, the U.K., Europe, Japan, Korea, and other select regions. Fans of both brands can look forward to an exclusive capsule collection available online via both brands' websites as well as at select Stüssy chapter stores & DSM locations worldwide.
This new offering follows on from several other successful collaborations, which have fueled a growing interest in what Stüssy will come up with next time.