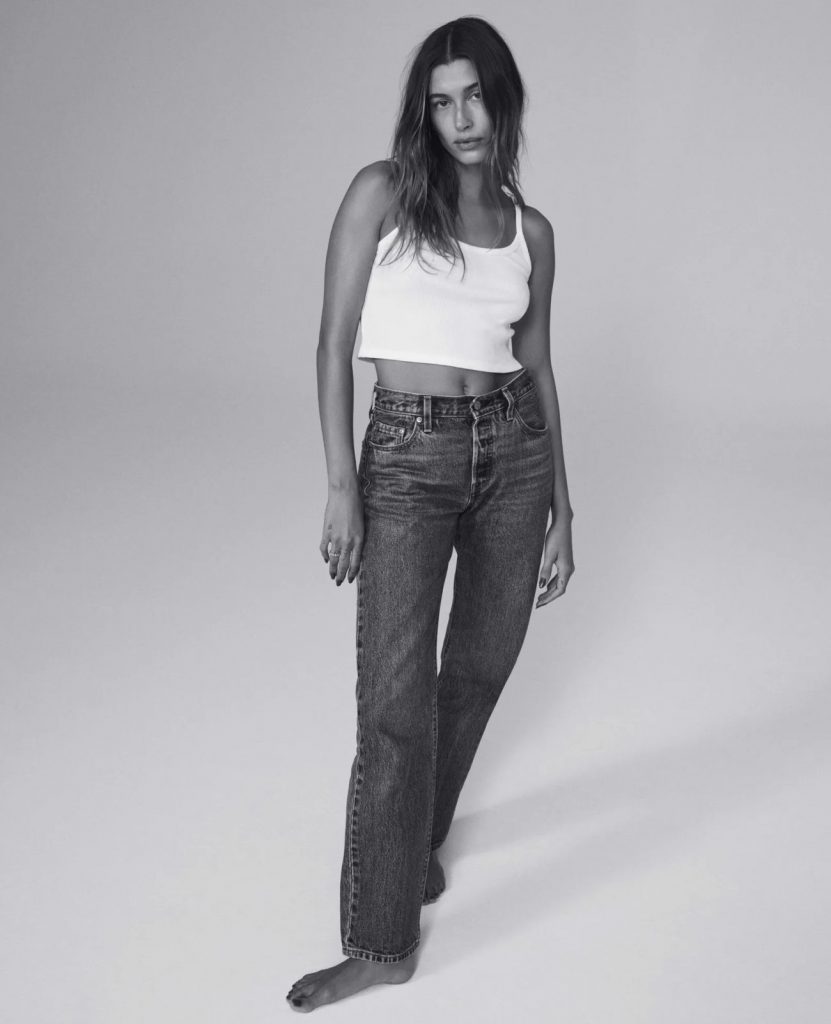 Finding the ultimate pair of jeans may be difficult, so it's easy to long for the jeans one wore in the past, the ones that appeared to fit perfectly. To give one a new wardrobe staple, denim giant Levi's brings in the new '90s 501 jeans which are inspired by the vintage stance, putting us on a nostalgia for the classic Levi's 501 denim. Levi's launched a new take on its iconic 501 jeans on December 1, and the brand collaborated with American Model Hailey Bieber to do so.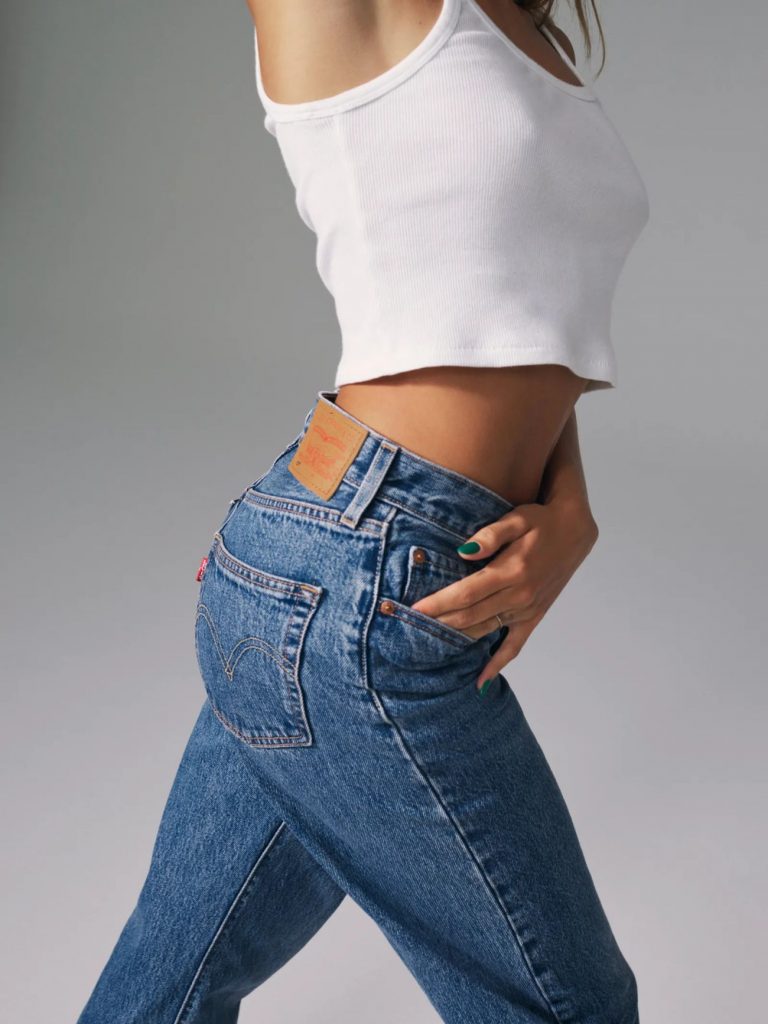 Hailey Bieber is never hesitant about her passion for all things '90s-inspired, and in her latest Levi's campaign, the 25-year-old model shared her perspective on the legendary decade.
"I've talked a lot about '90s silhouettes, '90s movies, '90s supermodels, '90s actors and actresses, and it's just fascinating to me," she said in an exclusive interview with Levi's.
WHAT ONE GETS IN THE NEW 501 JEANS
While the original Levi's 501 '90s jeans have never fallen out of style, the new Levi's 501 '90s jeans are likely to become a slightly distinct sort of staple this season.
The jean rests just below the waist and has a more relaxed fit through the seat and leg, offering a fashionable yet roomier fit that can be scaled up or down depending on how the customer chooses to wear it. The fit lets people attain a slouchy, laid-back aesthetic without becoming baggy all around. The 501 '90s jeans come in two washes and sizes ranging from 23 to 34, with inseams of 30′′ and 32′′. Drew Me In, which Hailey appears to be wearing in the campaign pictures, and Mad Love are the two medium washes that have been launched.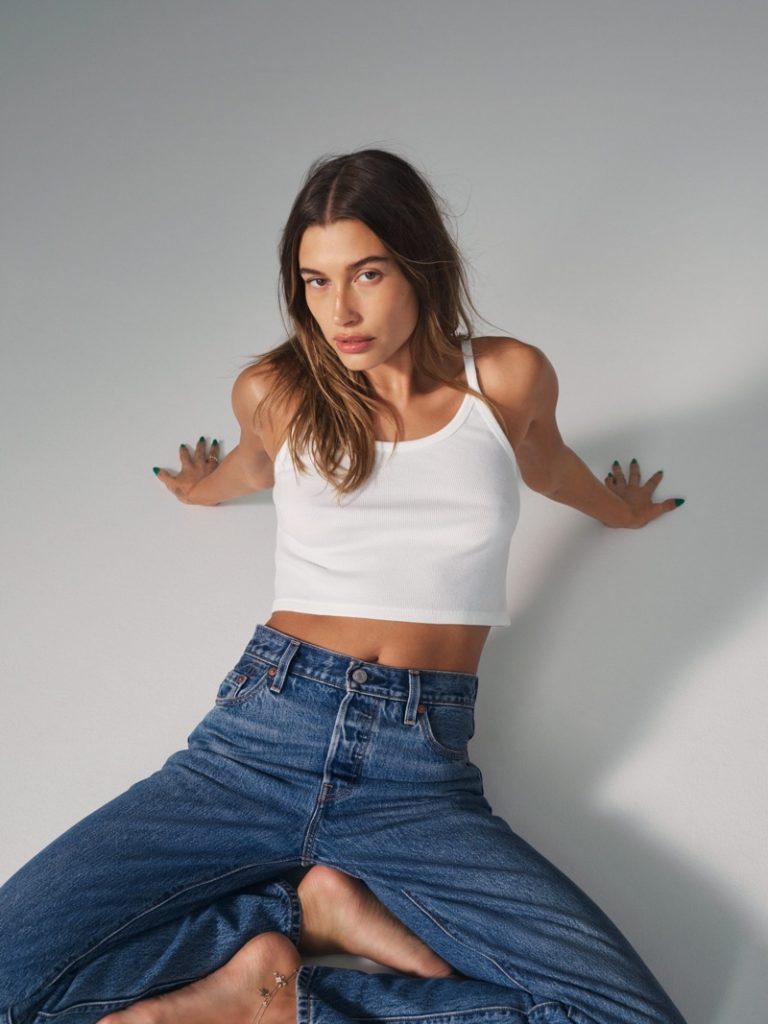 "It's a jean that's not only physically comfortable but taps into that nostalgia of a jean you loved and wore back in the day," said Jill Guenza, Levi's Strauss & Co. vice president of design for women's apparel. While finishes have been pristine and stonewashed for a long time, Guenza believes it is good to showcase a comeback to well-worn and vintage-inspired jeans.
All of the pairs were made using the brand's WaterLess technique, which uses up to 96 per cent less water than traditional denim finishing. The Levi's 501 90s retails for $98-$108. For now, these jeans are only available to buy on the Levi's App.
THE AD CAMPAIGN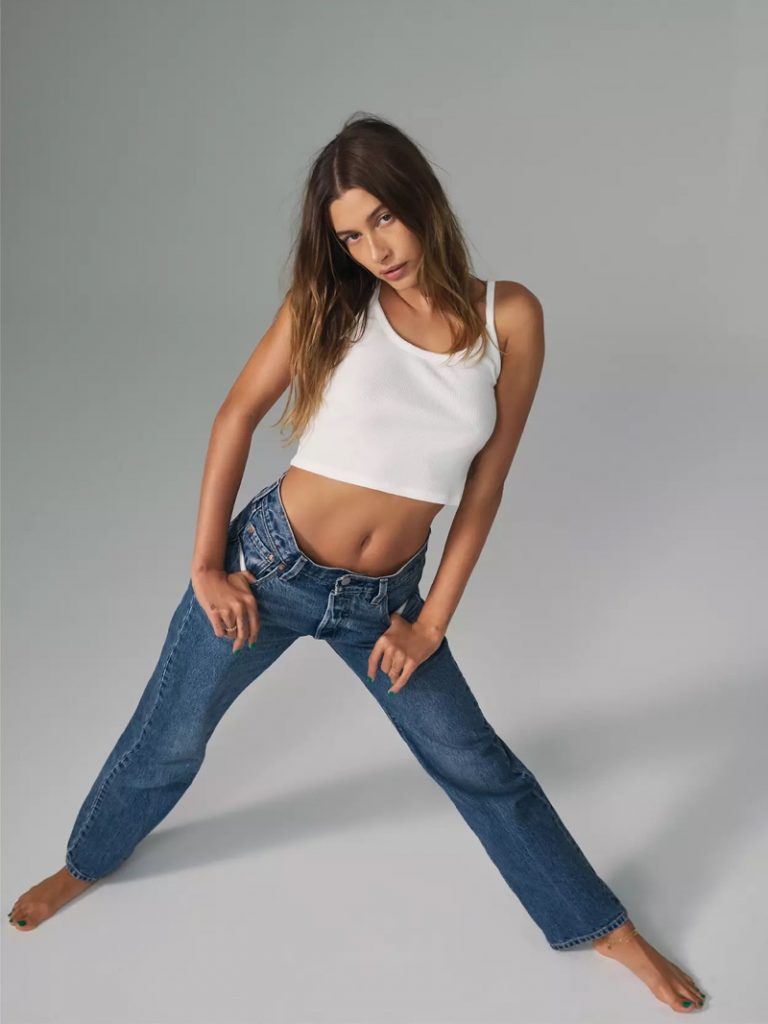 Levi's has long been a household denim classic, and Hailey Bieber has always been an admirer and face of the brand. Hailey has gladly revealed her go-to pair of the season. In an interview, she earlier stated that she enjoys "a baggier denim fit more than anything." According to the brand, the new 501 '90s jeans are almost precisely Hailey's style.
She fronts a series of studio pictures photographed by Stevie Dance for the campaign. She is dressed in a white tank top and Drew Me In jeans in a medium wash. The shoot is styled by Andrew Mukamal, who has tousled tresses by hairdresser Bryce Scarlett and equally impressive makeup by Nina Park. "It's cool to look upon an era that you were born into and just draw inspiration", said Hailey.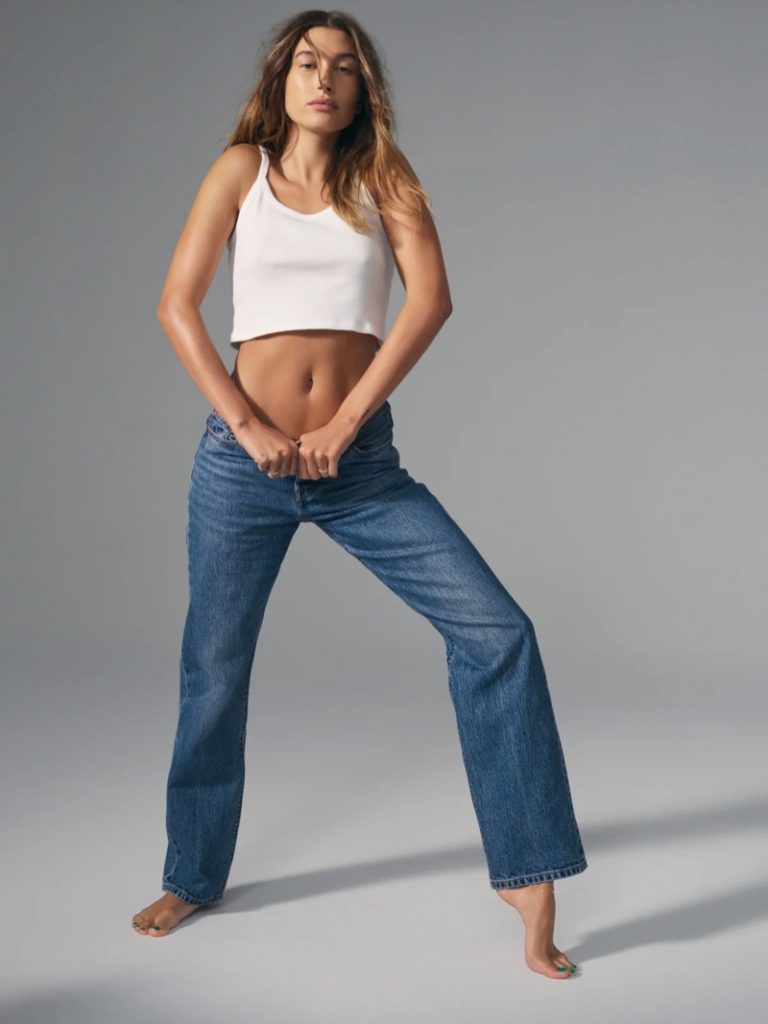 Earlier this year, Levi's celebrated its iconic 501 Originals style with its campaign featuring a diverse group of stars. Hailey Bieber, Naomi Osaka, Barbie Ferreira, and Emma Chamberlain appeared in-studio images captured by Micaiah Carter. Known for its durability, the cast wore 501 Original pieces ranging from jean jackets to casual t-shirts and straight-cut jeans. The brand's ambassadors showcased their favorite ways to style and wear their 501s. The campaign evoked a spirit of creativity, authenticity, self-expression, and originality.