Denim fabric has a particular production process which is closely connected with garment manufacturing and laundering. It has its unique terminology and practices, which have been cultivated by experience. Being the supplier of globally known brands and manufacturers, Orta Anadolu, the premium denim mill from Turkey , tries to share its know–‐how and experience with its partners. In 2002, Orta launched "Denim Academy". Denim Academy is a training program and online reference dedicated to all aspects of denim fabric production.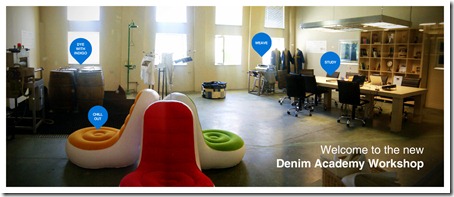 The aim was to Integrate all essential information which would help resolve conflicts and develop solutions for brands, manufacturers and laundries. It is mainly intended for Orta customers, but academicians and students also visit the academy.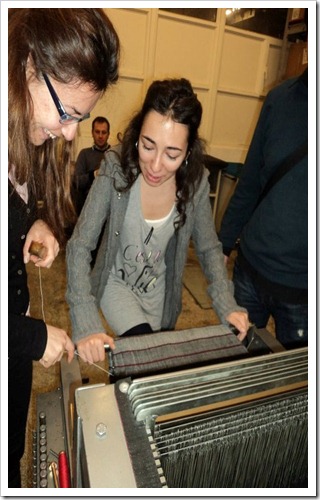 The training program is based on a 2–‐day workshop at Orta's Kayseri factory. Cotton, yarn spinning, weaving, dyeing, sanforizing, finishing and inspection are the topics covered; typically by a walk–‐through of the production line, followed by in–‐depth workshops. Denim Academy is not a routine factory visit. Participants attending the programme not only get familiar with denim processes, but are also able to ask questions to fabric technicians and discuss production–‐related issues. It is a great environment for industry experts to share their experience.
HISTORY
Denim Academy has a history of 10 years. The first academy members were in Orta Factory June, 2002. The number of Denim Academy members has reached 300 since then. The program has been enhanced with "Mobile Denim Academy" and "Reverse Denim Academy" versions. Mobile Denim Academy is intended for larger groups and offers the possibility to apply the Denim Academy program outside Orta premises via audio–‐visual educational materials. Reverse Denim Academy workshops happen in manufacturing and laundry sites, where DA tutors and manufacturing people meet and exchange solutions.
CONTENT
The program is tailor–‐designed for a group of 5–‐6 participants. Therefore, there is Not any preset calender. Upon the application, DA team tries to understand the particular Needs in order to offer the most suitable workshops.
DA WORKSHOPS
2 years ago, Denim Academy has added 3 workshops to its curriculum.
"Indigo Workshop"
Offers the participants to understand the basic facts about indigo dyeing, a–‐hands—‐on Experiment in a pilot set–‐up.
Denim Academy has a sample loom to run "Weaving Workshop" where participants can literally weave denim in any of the twill types.
The mini–‐kitchen at Denim Academy Studio enables students who wants to create different coating effects on denim fabric. "Finishing Workshop" is continuously developed with Q&A sessions.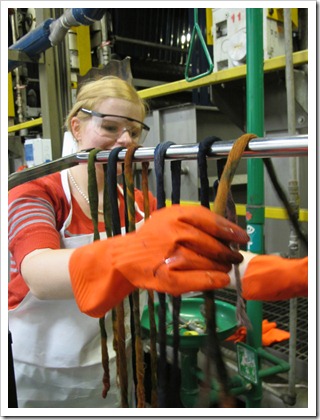 All training modules are supported with booklets, DVDs and other necessary visual materials which are owned and certified by Orta. Denim Academy now works on "Denim Wiki" which intends to gather relevant information at the disposal of anybody who is in need. With the birth of their  sustainability division's website, ortablu.org, we intend to expand the diffusion of this invaluable know–‐how to the online community.
We shall soon also be publishing informational material –written/videos etc  from the Denim Academy and shared by Orta with us ,on each process  of denim production starting from Spinning and upto Finishing in a series of articles . They would be interesting for anyone connected with the denim industry . So keep watching this space for the info ……
For more information and application contact the Denim Academy