The Lenzing Group is enhancing sustainable offerings for the denim industry with TENCEL™ branded modal fibers with Indigo technology. The pioneering Indigo technology behind this new market offering incorporates indigo pigment directly into TENCEL™ branded modal fibers using a one-step spundyeing process.
This delivers superior colorfastness relative to conventional indigo dyeing whilst using substantially fewer resources. This innovative offering is awarded the EU Ecolabel1 a label of environmental excellence awarded to products meeting high environmental standards throughout their life cycle.
Development of Indigo technology to enhance denim sustainability
The denim industry's demand for eco-responsible alternatives is growing rapidly, as brands and supply chain partners seek greater sustainability. Lenzing has been working closely with such partners to counteract environmentally harmful denim production processes via the botanic origin of its raw materials and responsible production processes.
Denim remains an important market for Lenzing, and the introduction of TENCEL™ Modal with Indigo technology is designed to help reduce the ecological footprint of denim fabrics and garments. Produced in Austria, predominantly from beech wood derived from sustainably managed wood sources, this new offering has been designated BioPreferred® by the United States Department of Agriculture (USDA).
"Innovation is at the core of what we do, from sustainable fiber sourcing through industry-leading features and production processes, with the ever-present goal of safeguarding our environment," says Florian Heubrandner, Vice President Global Textiles Business at Lenzing AG. "

By upending traditional manufacturing processes and implementing our pioneering technology along with renewable and eco-responsible materials, TENCEL™ Modal with Indigo technology sets a new benchmark for indigo application and sustainability in the denim industry."
To understand more about TENCEL™ Modal with Indigo technology, Sandeep Agarwal from Denimsandjeans had a quick Q&A session with Lenzing Project Manager Michael Kininmonth.
Q. Modal with Indigo is an amazing innovation. Can you let us know, first of all, why you felt the need for this product?
Of all the environmental issues that the denim industry is wrestling with, indigo manufacture, indigo dye chemistry, and indigo application have witnessed the least progress. We decided to focus on the area that we could actually influence directly – dye application.
Q.How does the process of injecting indigo into fiber work. Does it not affect the strength of the fibre?
In order to form a fiber it is necessary to convert the cellulose into the liquid phase. This is called the spinning dope. It is at this point the coloration is added to make a homogeneous mixture. The dope is then extruded and reverts to a solid form in the shape of a continuous filament.

The pigment is trapped in the solid structure. Any additive in the dope can affect the final strength of the fiber and so there is always a balance to be struck.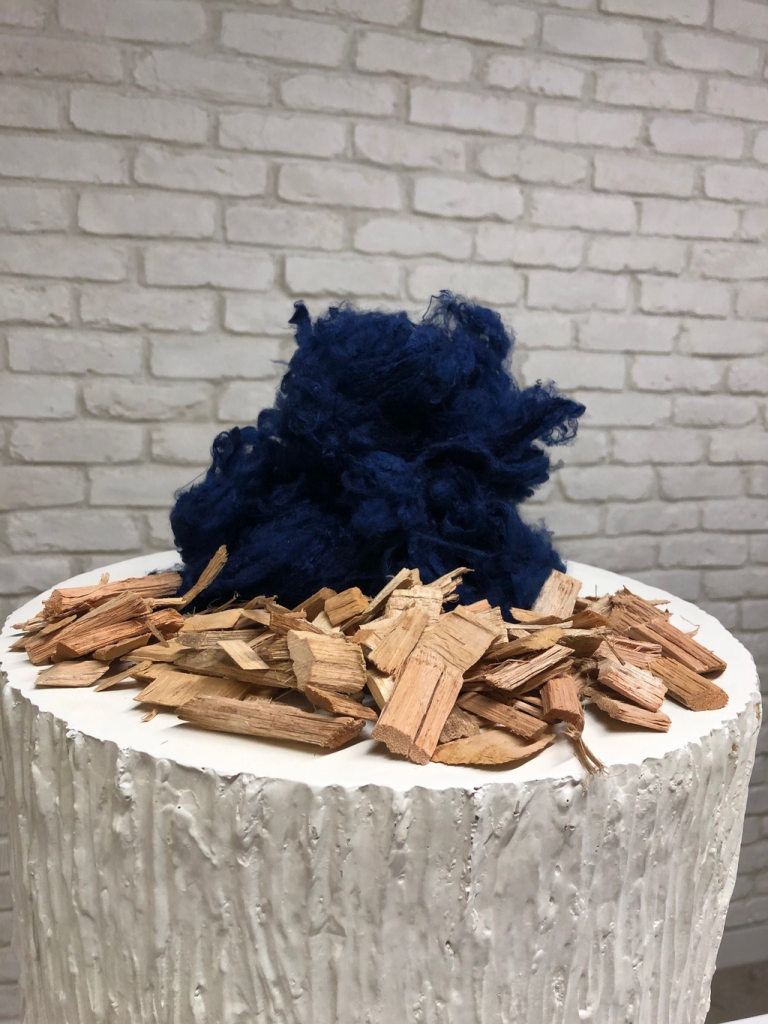 Q.You mention that crocking is taken care of and the product will not wash down the in-home laundry. Does this not take away some character of Indigo.
With traditional indigo warp dyeing, control of chemical concentrations and control of machine conditions such as immersion times, tension control, and dye box design can result in an excess of indigo dye deposited on the surface of yarns resulting in poor rub fastness and relatively rapid color loss. In contrast, the indigo pigment and a Modal indigo fiber are entrapped and penetrated to the core.

There it takes much more wet and dry aggression to start removing pigment. Crocking and home laundry tend to be low aggression activities. More aggressive finishing techniques, physical or chemical, are able to remove color, and so it is possible to achieve a distressed look.
Q.Have you calculated the reduction in carbon footprint for those who are using this fiber instead of regular indigo dyeing?
As compared with conventional indigo dyeing, TENCEL™ Modal with Indigo technology typically has a smaller carbon footprint and offers savings of water (99%), chemicals (80%), electricity (99%), heat energy (100%), and wastewater (99%). These savings were calculated by comparing both conventional indigo powder dyeing and conventional pre-reduced liquid indigo dyeing.
In both cases, we assumed a standard commercial concentration of indigo at 3% on weight of the fabric and a set-up of pre-wetting, warm rinsing, (2 boxes), cold rinsing (1 box), indigo dyeing (6 boxes), and rinsing (3 boxes). We cannot be specific about carbon footprints because that depends on the individual customer energy supply set up (type of fuel for boiler, steam generation, electrical power, etc).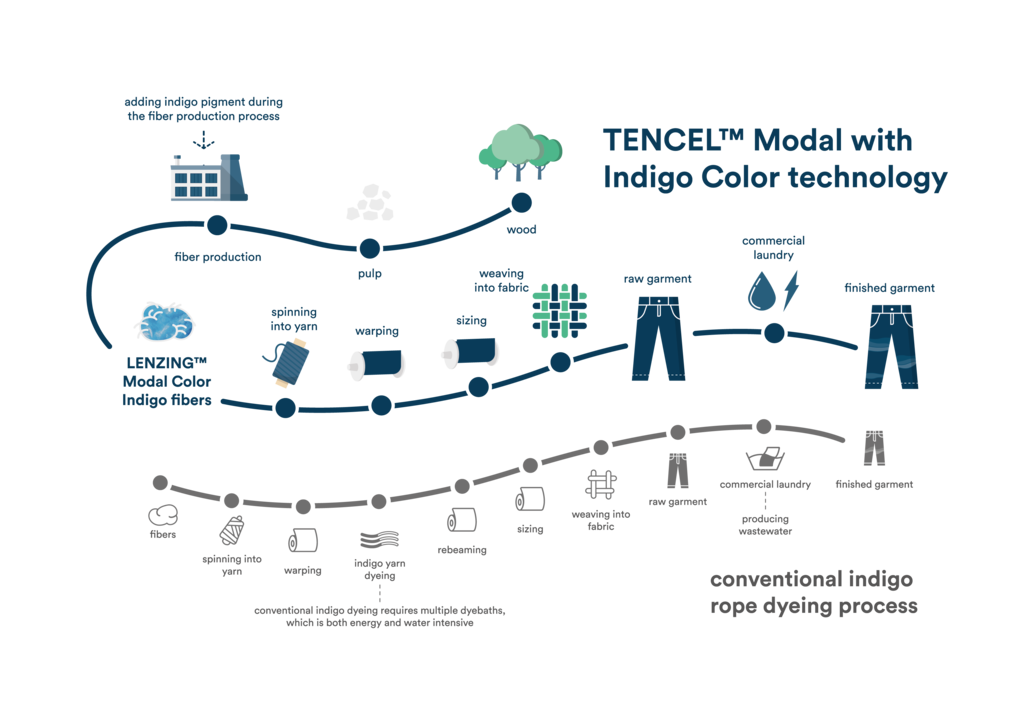 Q.Do you see a bigger market for such a unique material lies denim or in knits for this innovation?
Difficult to predict.

Back in the early 1980s, I worked on the first-ever commercial production of warp-dyed indigo yarn back onto the cone, for use in the knit market. This was patented at the time by IKI (Indigo Knitwear Industries) in the UK. Nearly 40 years on and there is still a limited supply of this type of product available to the market. TENCEL™ Modal with Indigo technology provides an easy route to market and Modal is well established in the knit market and so I see that there is a significant opportunity here.
For wovens, our Modal Black made headway into the jeans sector some 3 or 4 years ago, particularly into the super soft super stretch product area, so I see no reason why a product with such a great environmental footprint cannot do the same.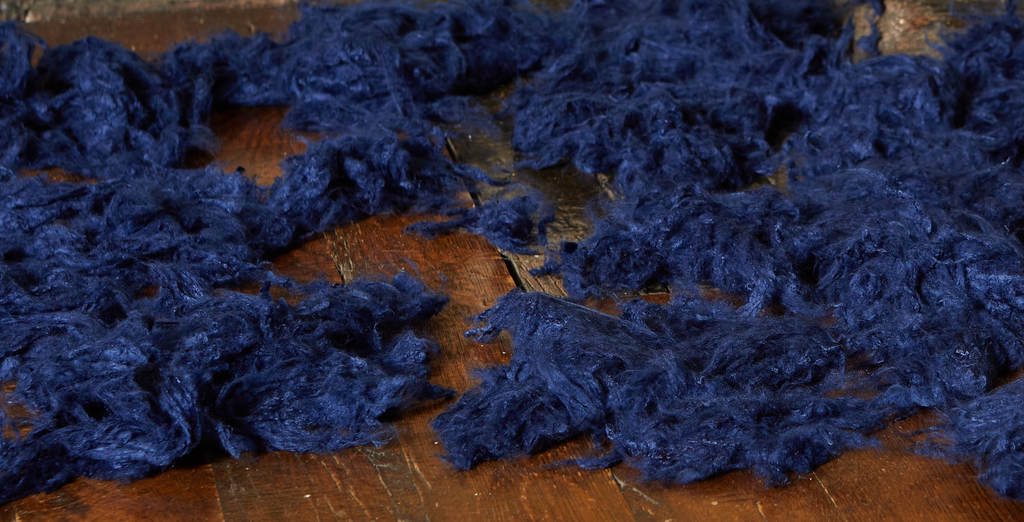 ---
The Denim Re-union- a virtual event to be hosted by Denimsandjeans, is going to witness the presence of some of the leading companies, denim designers and consultants around the globe who'll be showcasing their innovative and sustainable designs and solutions.
Do not miss to join the show on March 30 & 31,2021.
Timings:
Day 1- March 30: 3.30 pm CET to 6.30 PM CET, EST 7.30am – 10.30am
Day 2- March 31: 5.30 pm CET to 8.30 PM CET , EST 7.30am- 11.30am
To visit the show, please download our app and register here
iOS : http://bit.ly/dbrandsios
Android : http://bit.ly/dbrandsandroid