Calik is a rapidly growing denim company from Turkey . With a capacity of 36 million meters and both rope dyeing and slasher facilities, the company is focusing on high end market.  During the recent mill week at Turkey, the company launched its Fall / Winter 14-15 Collection. This event was attended by Adriano Goldschmied – the legendary denim veteran.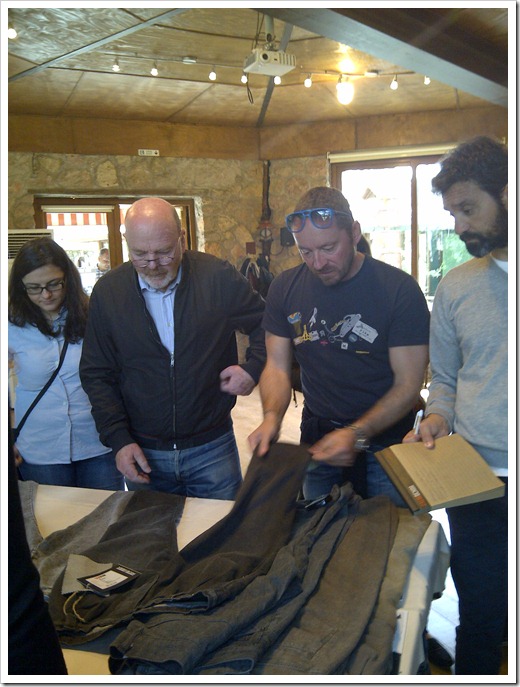 Calik's  collection which is titled – Hide and Seek – and it focuses on new constructions, softer handles and blends of fibers that result in premium denims. The company also claims to have novel products with special finishes and sophisticated fabrics for indigo shirting.
Some key highlights of this collection are :
1. Spectrum: a colored denim concept with emphasis on grey, black and green indigo in 3/1 twills and Batavia
2. Raw as itself: RTD denims to complement the colored denim story in superstretch and rigid both with slubby character and more flat looks.
3. Superego: an innovative indigo shirting story with a whole variety of weaves such as pied de poule, checks, dobby as well as twills.
4. Fix-Fit: the superstretch story for womenswear, stable recovery and growth, soft handles and sateen for a smooth surface and 3/1 twills for a genuine denim look in high elasticity denims.
5. Made: exclusive denims for tailored looks in special finishes for a smoother, shinier surface and soft handle, complemented by viscose and tencel blends with cotton for luxurious denims.
Soft as Heaven: the warmth and softness of wool give an edge to these denims for the cold winter days in playful constructions of BT, double face, herringbone in blends of cotton and wool. Classic winter colors of grey, brown, black and indigo add a strong touch to any winter closet.
Here are some visuals of the products launched.