The fascinating world of Denim is briefly highlited on a quick Mill Tour.
Fierce Middle East and Orient lower price on fabric and apparel manufacturing has forced some America Mills to shutdown.
When you go into the Mills facility the characteristic good smell of cotton dominates.
All Mills listed use Rope Dye process, will describe Open Yarn Dye process in some Puebla Mexico Mills.
Wich one is better, well : Cone and all below will tell you Rope Dyeing is the Best, but others will say Open Yarn Dye its better, really both are good and by the fabric looks its impossible to tell wich Dye process was used.
1.-Swiftgaley Yarn facility at Columbus Georgia represented the bloom of the Denim Mills in North America in the past Century, located in an old Downtown building, it was amazing how yarn was manufactured in different floor levels of the Old building, then truck carried to a Modern finish Plant nearby Downtown Columbus. Mill was shut a couple of years ago.
2.-White Oak , Conedenim s flagship Mill in Greensboro N.C. it is an appropiate layout to produce Denim, it is impressive by all means: contrasting its antique selvedge looms, its museum and modern state of the art Denim manufacture and expert knowledge its people has gotten thru the years.
3.-Mount Vernon Mills located in cute Trion Georgia, Denim Mill aside the Piece Died facility, impressive automated warehouse and truck loading, huge facility.
With a first quality Lodge in the Mill courts to receive its distinguished visitors.
4.-Avondale Mills, Eva Jane Plant in Sylacauga Alabama, another big Mill with a modern layout and state of the art Indigo Dye process.
This is another Mill Company that struggled after the 2005 train derrailment and chlorine spill in Graniteville plant. Avondale finally shut was shut down.
5.-ACG Mills -Lubbock Texas based :  located in Littlefield Texas. Mill thats setting a trend by acquiring Guatemala s giant jean operation: Koramsa now named Denimatrix
This looks like a good move from ACG, still need to see if brotherhood brings prosperity.
We all in the Denim world hope it does.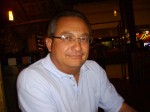 This is a guest post by Jorge Esparza of Mexico . He started on the Denim Jean manufacturing in 1995 in the Torreon Mexico area, once considered a very important Denim mfg.hub. With over 4 years on the Sew floor knowledge and 5 years dealing with Denim fabric issues Jorge has visited most major Mexico and USA mills for quality review.
Search our site
(eg:"Premium Denim")