Brazil's denim mill – Vicunha Têxtil reveals the early trends for Spring/Summer 2018 with their product lines manufactured from 100% BCI cotton. VICUNHA has invested its energies in new technological advancements to introduce their collection : Denim at its best!
SUSTAINABILITY
Sustainability is THE MANTRA for a large number of buyers and suppliers in the changing global eco-financial environment. Some companies however try to take this mantra a step ahead . Vicunha finds it one of the most important pillars and has been the focus of their activities for more than ten years now. The Vicunha Team stresses this point :
" All VICUNHA denims are distinguished by 100% BCI (Better Cotton Initiative) cotton. The recycling process is so efficient that there is no waste at the end of the production and therefore we can claim to produce zero landfill. In fact VICUNHA is the largest individual consumer of BCI cotton in the world and uses around 100,000 tonnes a year. For SS2018 we will be launching a new range of ECO RECYCLE fabrics, this range incorporates waste yarn , recycled back into the spinning process to create new yarn, options are set to be available in both stretch and rigids. The key to good recycled yarn is consistency, this is difficult to achieve, however as VICUNHA create this in house under strict control, we are able to achieve exacting standards. The range of fabrics to be offered also includes options that also use less water in the making. The number of eco styles is continuing to increase and VICUNHA is ahead of the game, this is Eco power at its best!. Here are some of our products made in eco – sustainable way . "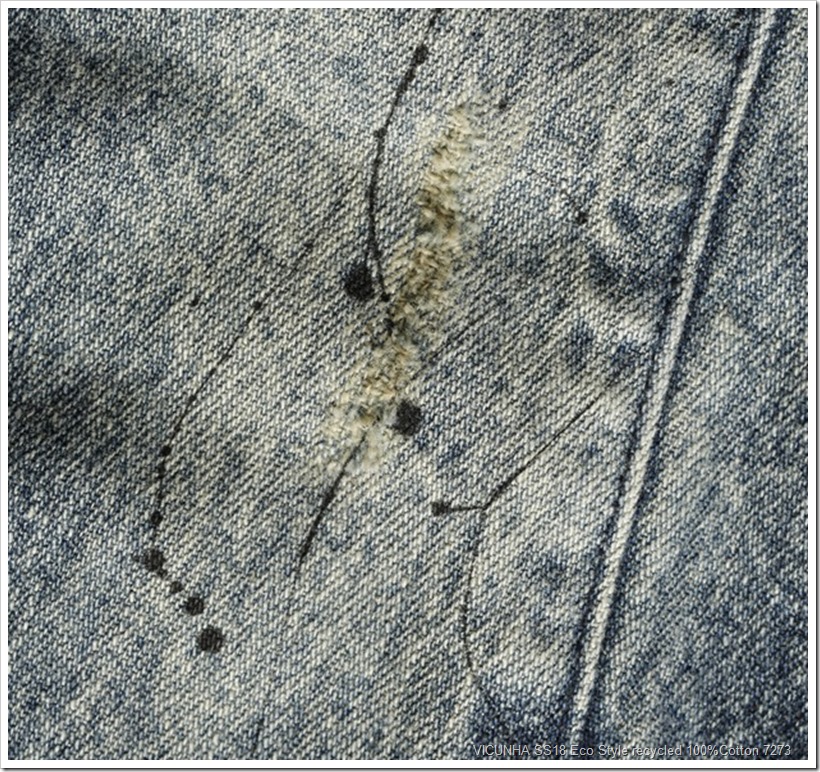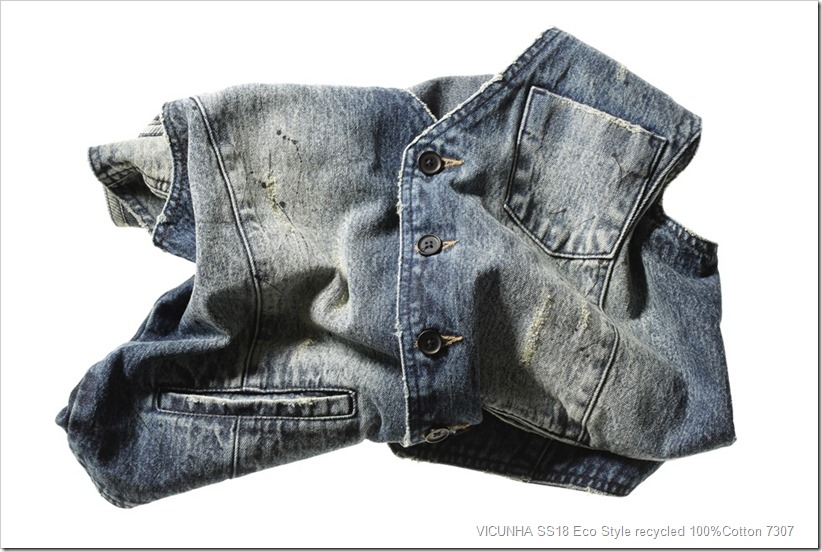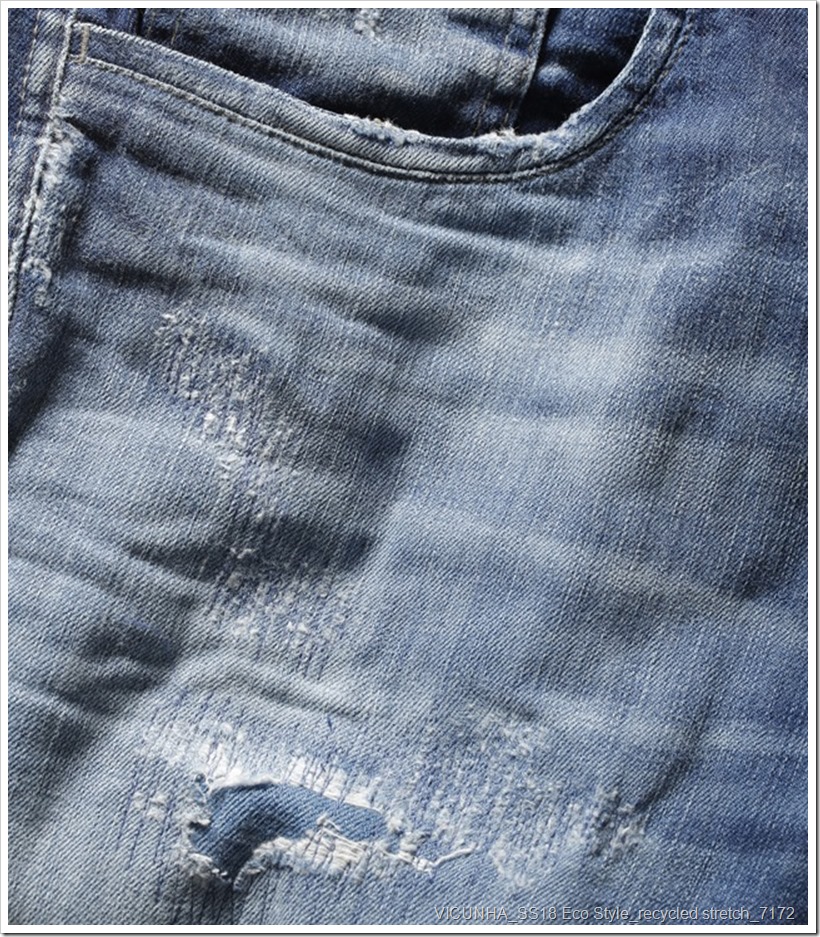 DRYYARN TECHNOLOGY
With the new Dryarn technology, Vicunha is bringing a high-performance denim with temperature-control effect to the market. The company claims that the fabrics can be worn for high-performance sports in all weather conditions and It also uses a really lightweight yarn that is not only comfortable to wear, but is able to keep you warm when the conditions are cold and cool when the conditions are hot . This further blurrs the boundaries between casualwear and sportswear.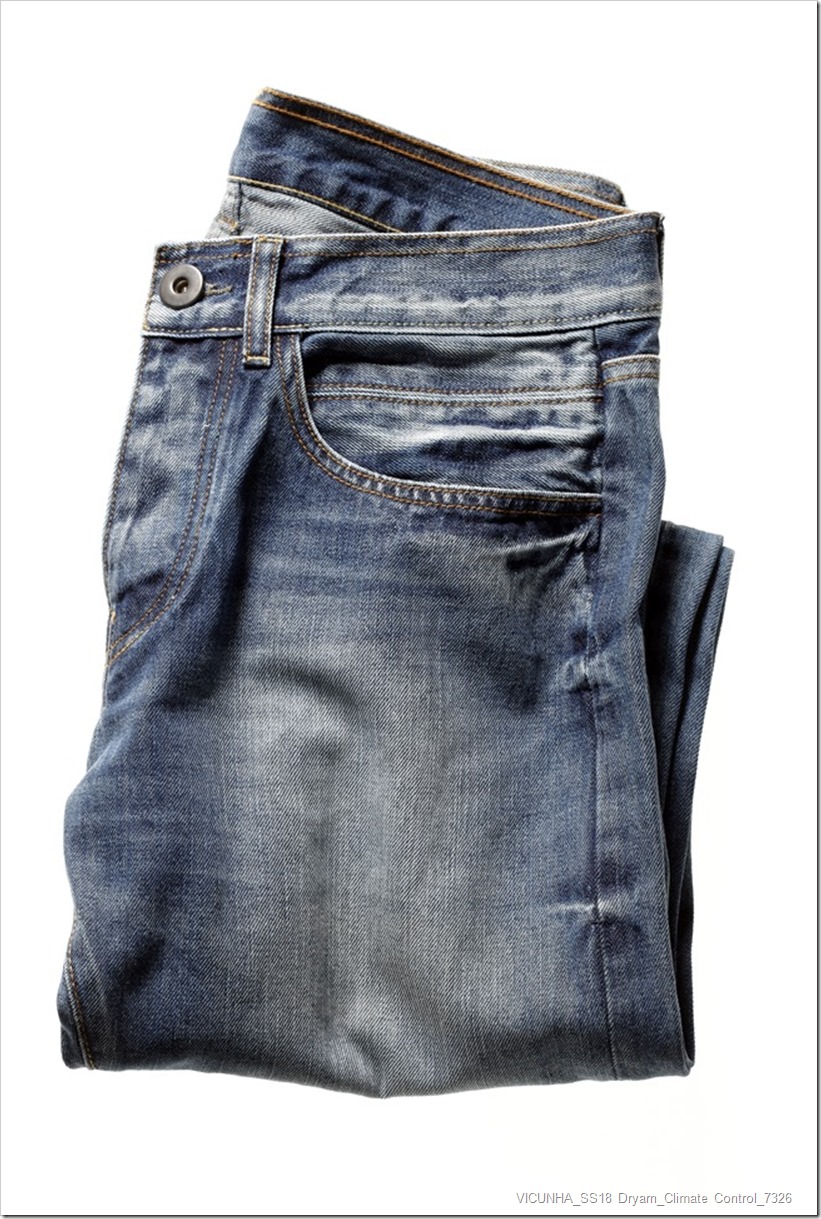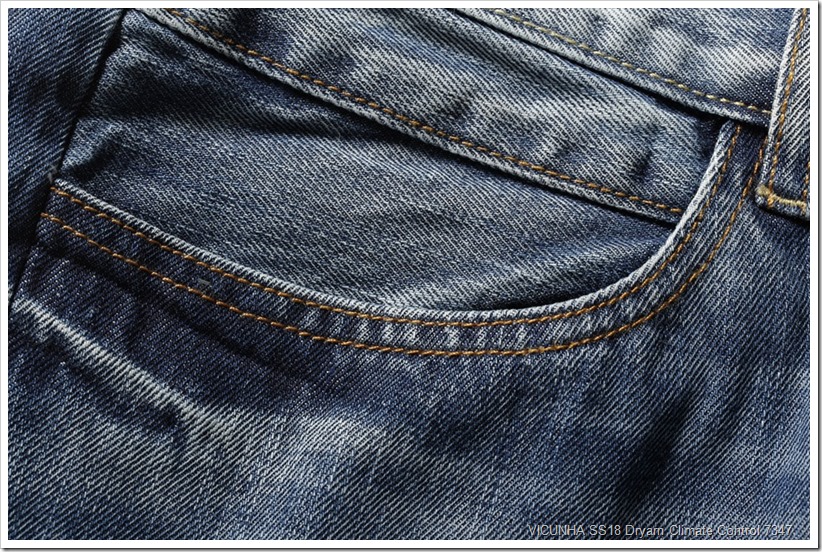 SHIRTINGS AND LIGHTWEIGHTS
With newly woven textures and visual effects, Vicunha pushes forward on a range of lightweight shirting / dress fabrics for spring/summer 2018 . According to the company ,
"The current trend for retro-modern patterns is reinterpreted in fabrics with patchwork effects in multi tones and textures with irregular slubs in the warp and weft that emphasise the characteristics of the fabrics. Texture features strongly in the collection, fresh small dobby's and herringbones which when coated further emphasize and enhance the structure of the fabric in wash. As a contrast VICUNHA also incorporate a lightweight papery finish shirting which provides an excellent base for prints. "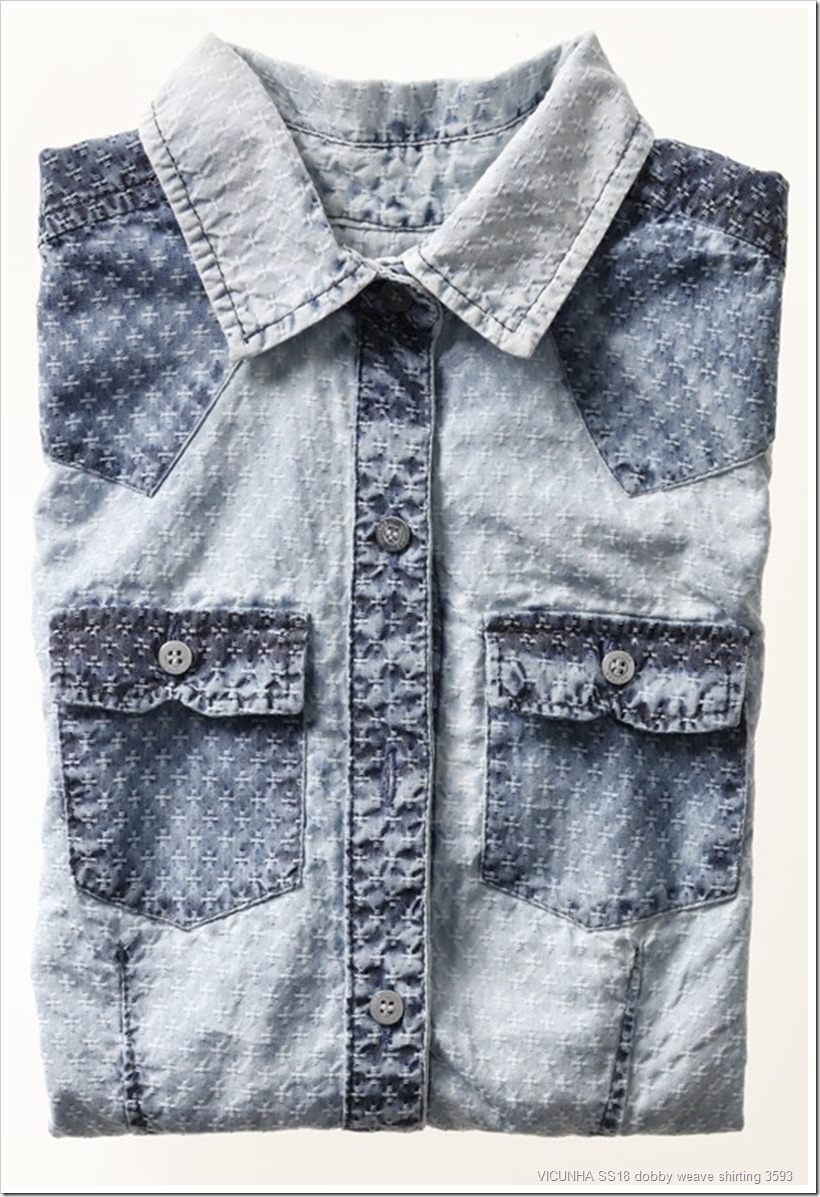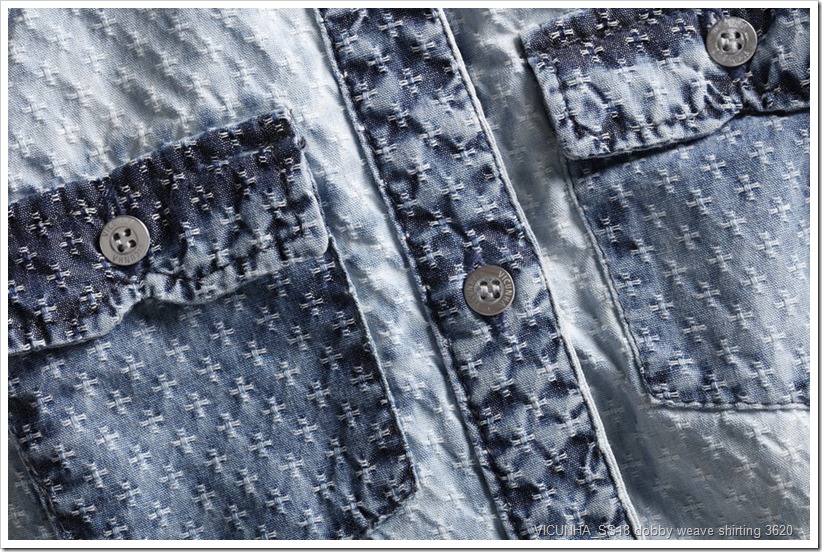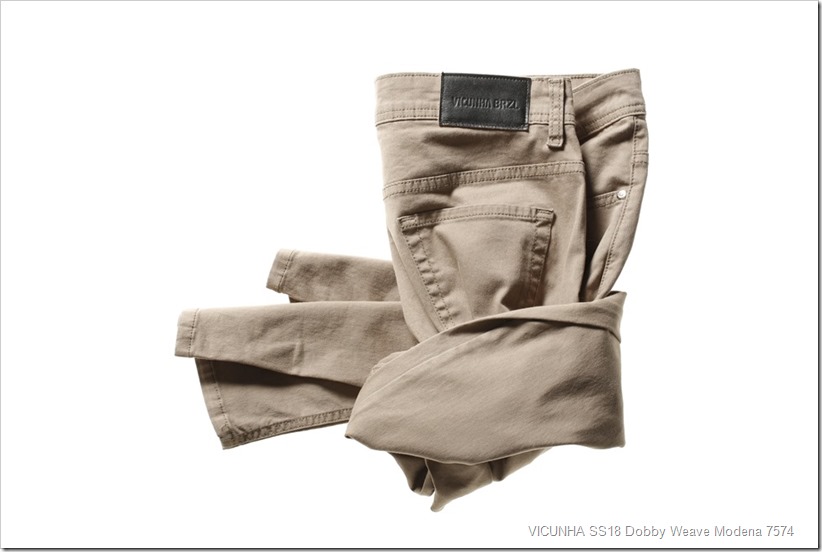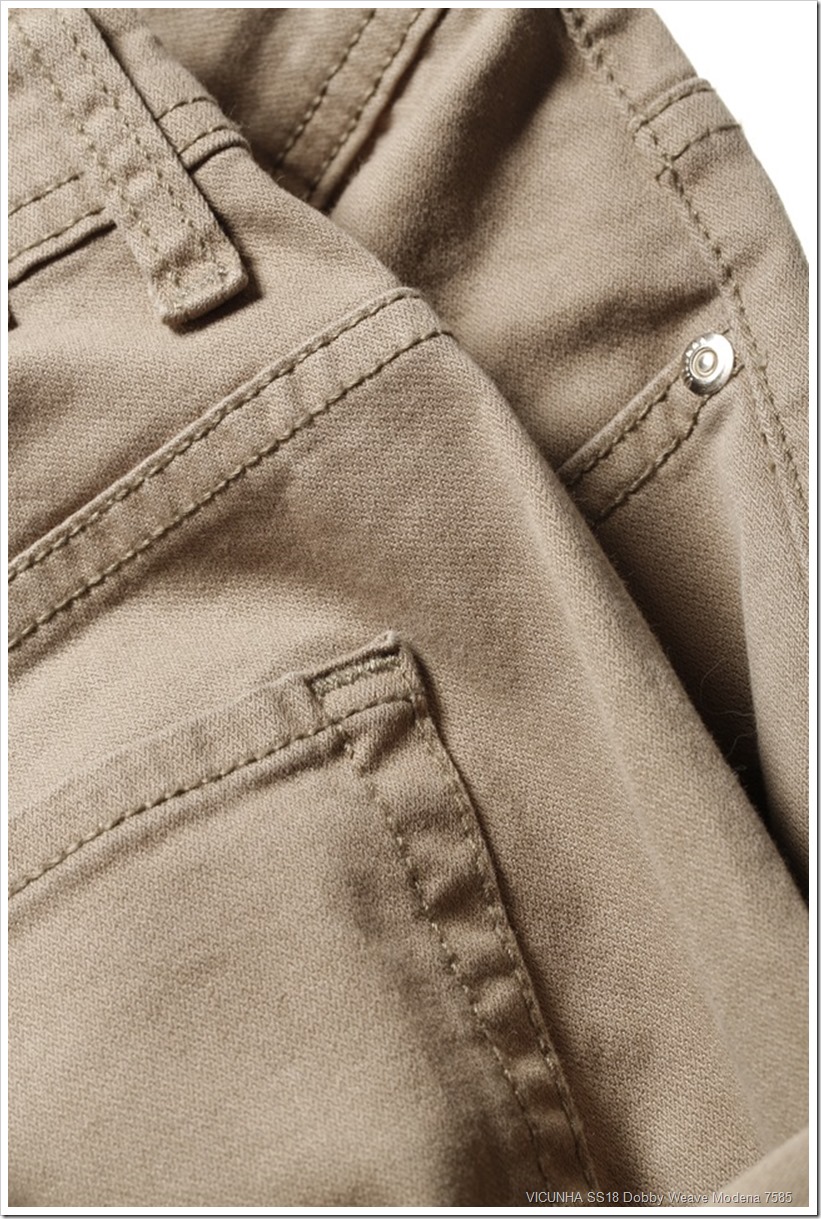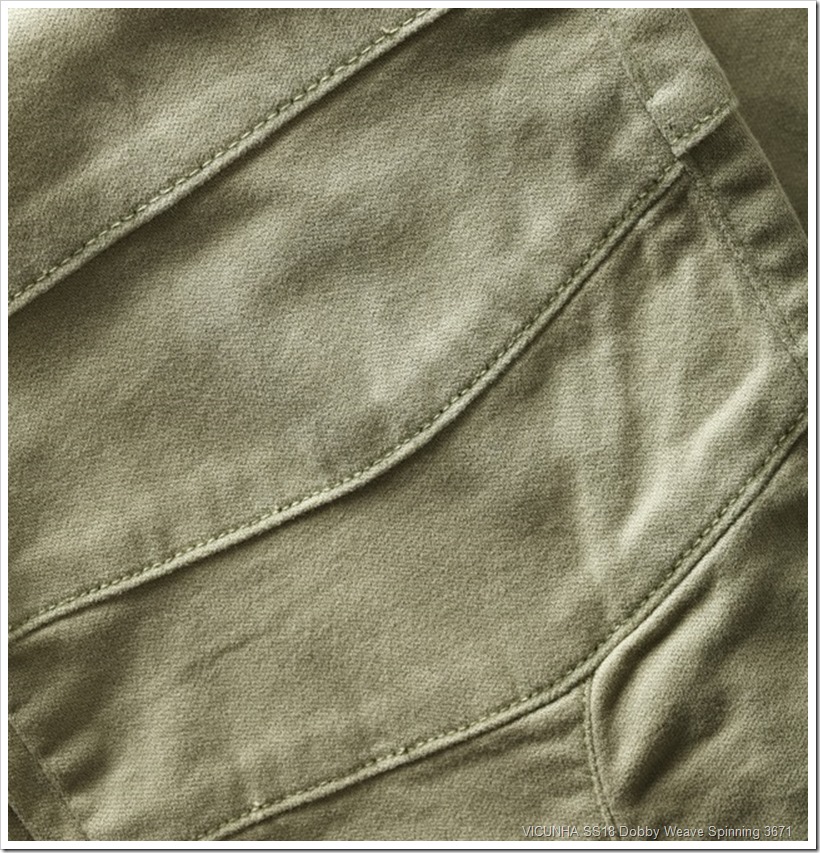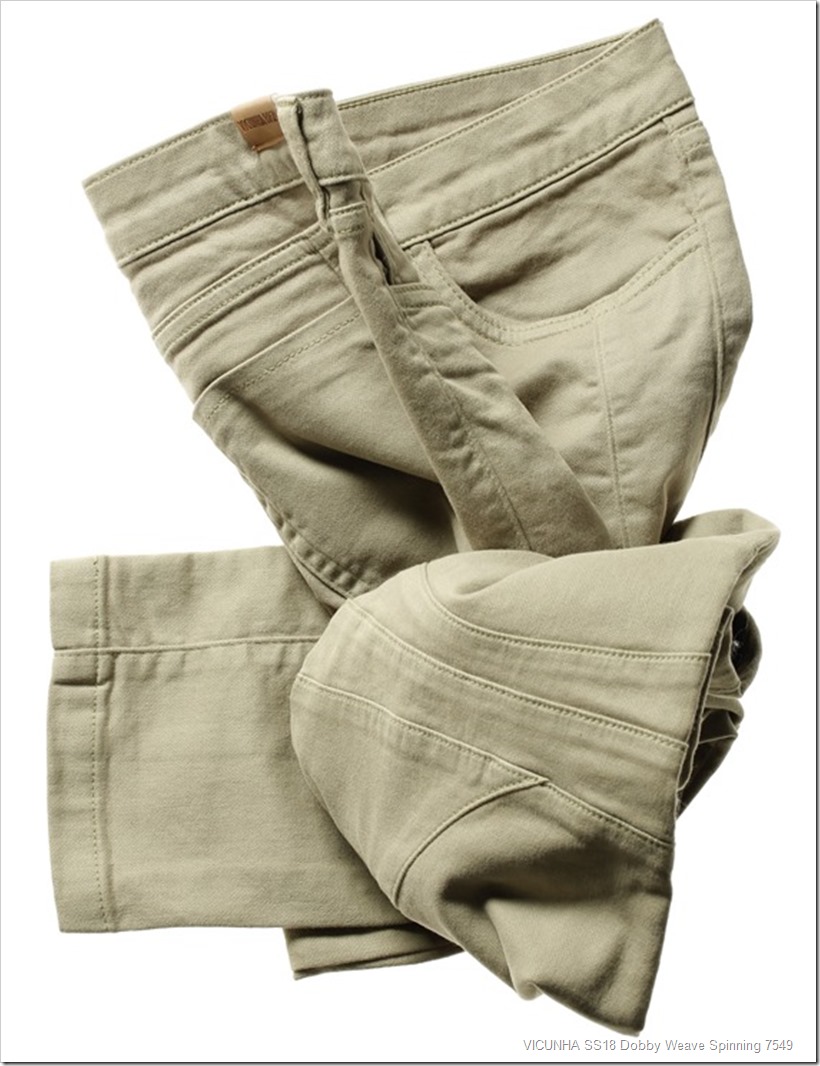 DUAL-CORE TECHNOLOGY
In the premium denim range the focus of Vicunha is on dual-core technology, high-performance denim with perfect recovery. The company asserted that these are in fresh summer blues perfect for the new season.
About Vicunha
Vicunha Têxtil S.A. is, in terms of annual sales level, the largest Brazilian enterprise in the textiles and clothing sector. Vertically integrated, Vicunha is engaged in spinning,weaving, and knitting textile fibers, dyeing and printing fabrics, and making garments. Its products consist of filaments, yarns, denim fabrics and twills, natural- and synthetic-fiber knitted fabrics, synthetic woven fabrics, and ready-made articles of clothing. Each one of these areas constitutes a business unit. Vicunha has offices or subsidiaries in the United States, Europe, China, Argentina, and Colombia and exports its products to 80 countries.