Tight Denim – name of the new collection which has been unveiled recently by this Swedish clothing label- Cheap Monday for both men and women.
"Tight is our original fit born in 2004. The unisex, medium rise, slim fit made history with its shockingly tight legs. Today it is an essential. Its design remains unchanged since the start: same buttons, rivets, square top block and large pocket on the back.Five of our twenty-three finishes available for Fall/Winter 2016 are organic: New Black, Black Haze, True Grey and Pure Blue. Show us how you wear yours #TightAlright." added by company .
Basically the company is promoting its super skinny super stretch denims under the collection Tight Denims . The silhouette shall be released in twenty-three finishes, including five in all organic inline, as the brand develop their journey toward sustainability.
The company also launched #TightAlright campaign under which the people are requested to share their #TightAlright on the FB and each week a panel of judges will select three winners who will each receive a Cheap Monday outfit: one pair of Cheap Monday jeans, one top and one accessory. At the end of the month, a Grand Prize winner will be selected for a trip for two to London including airfare, hotel and a shopping allowance at the Cheap Monday. The collection can be checked out here.
Here is what you get under #TightAlright :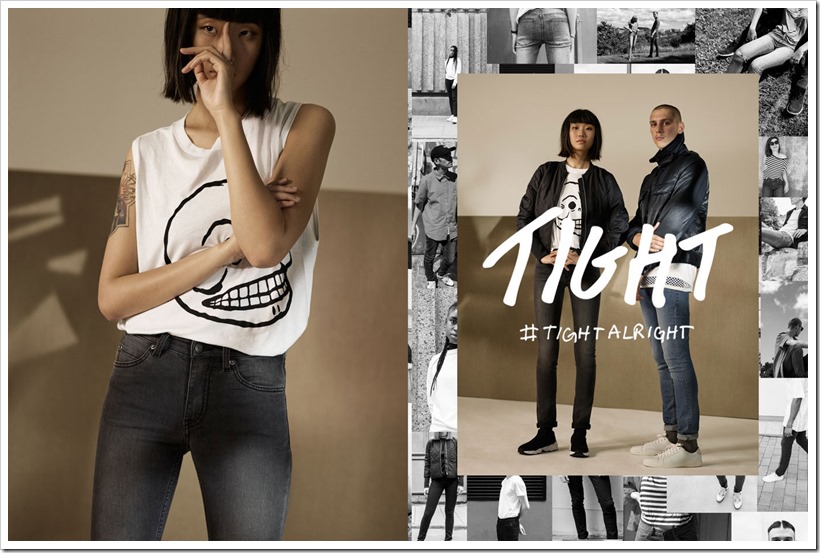 About Cheap Monday

Cheap Monday is a Swedish clothing label. It was founded in 2000 by Orjan Andersson and Adam Friberg, originally as a second-hand clothing store, in a suburb of Stockholm. The clothes started selling on March 10, 2004, and from the beginning in only one store called Weekday. The name of the brand originates from the fact that the original store was only open on Sunday. The brand is known for their idiosyncratic designs, and has expanded from their original focus on jeans to include sneakers, flannel, and shirts.