Presenting the latest collection of well know Japanese Kapital . The Feather Denim collection is one of its own kind for Kapital also as there is no patchwork and embroidery used to develop this collection . A denim jacquard item tailored with a three-dimensional and luxurious feather motif has appeared. Feathers designs are all over on the pieces in different patterns with asymmetric edges. The collection features Jackets, Shirts, Shorts, Denim Bag and a beautiful coat. Jacquard denim has been there for a long time but it is the interpretation that a brand gives to it that makes the difference. Let's check out how Kapital has used jacquard fabric to give their own unique stamp.
12oz Feather Denim Jacket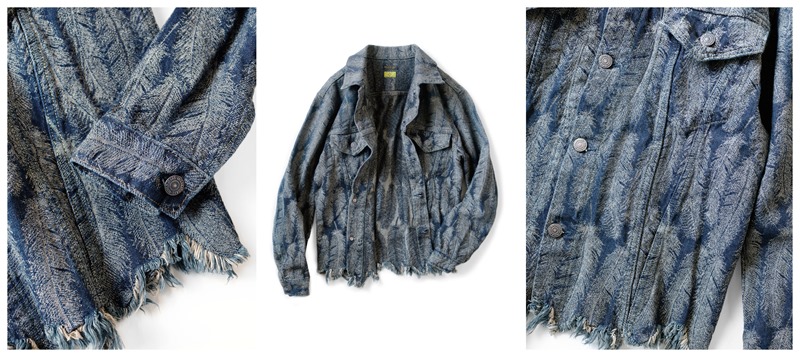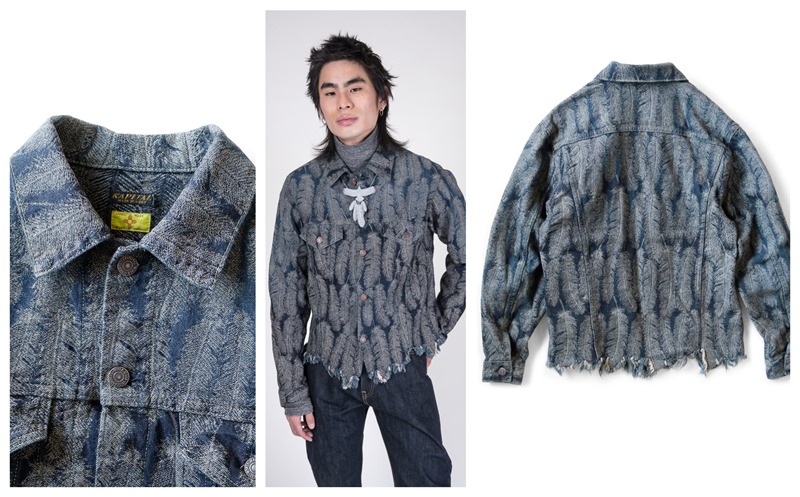 KAKASHI Coat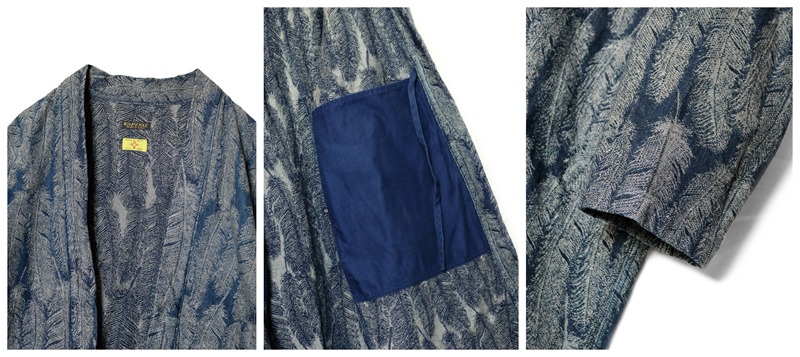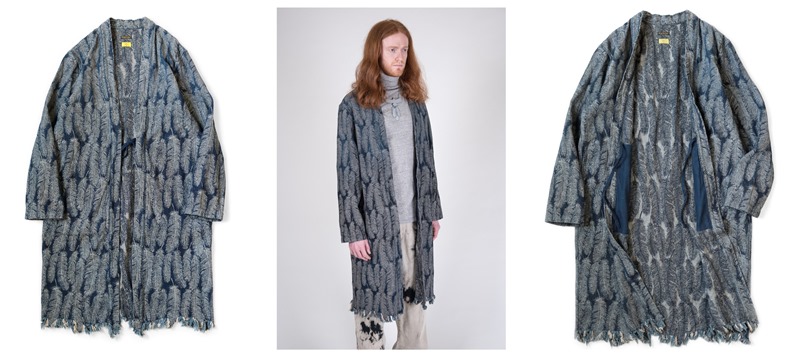 Denim Book Bag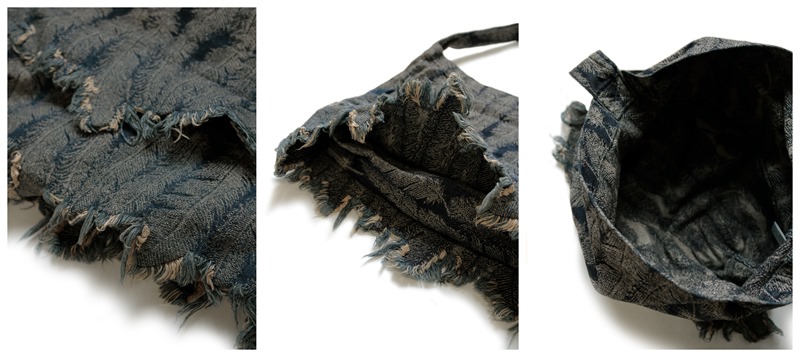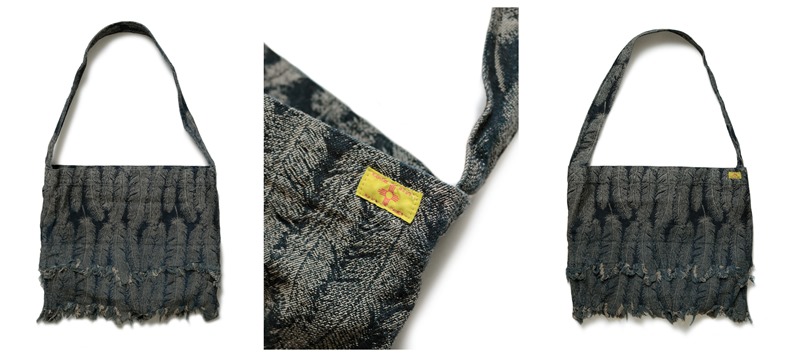 Denim Tepado Pants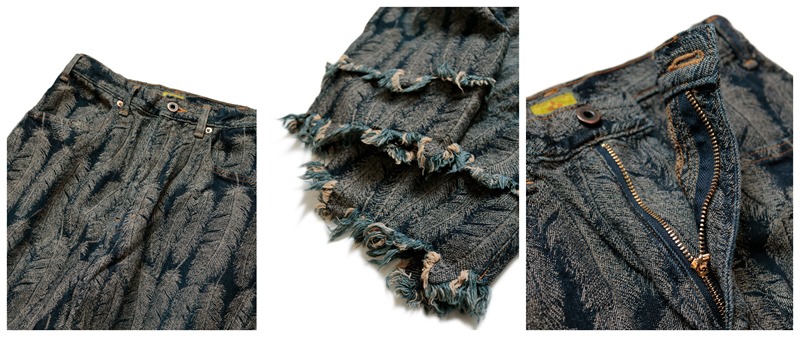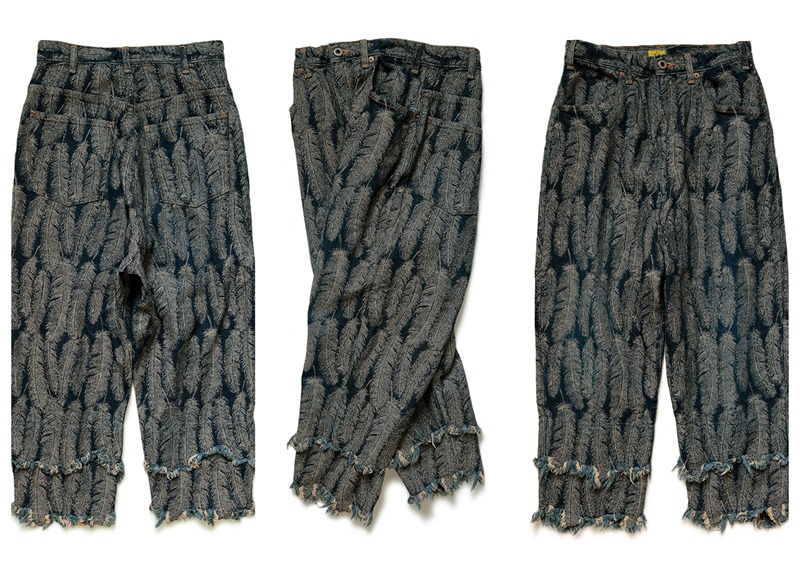 Denim Shorts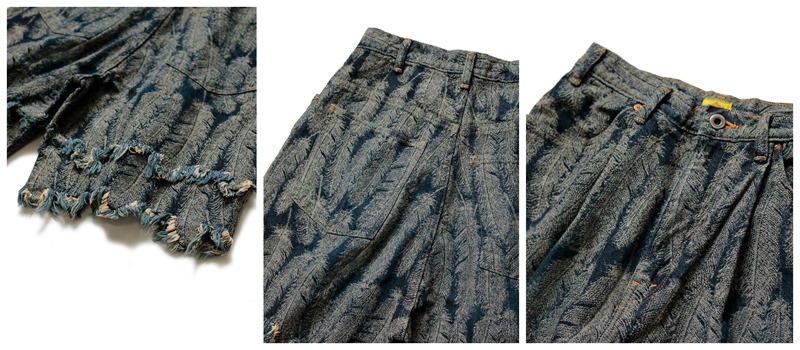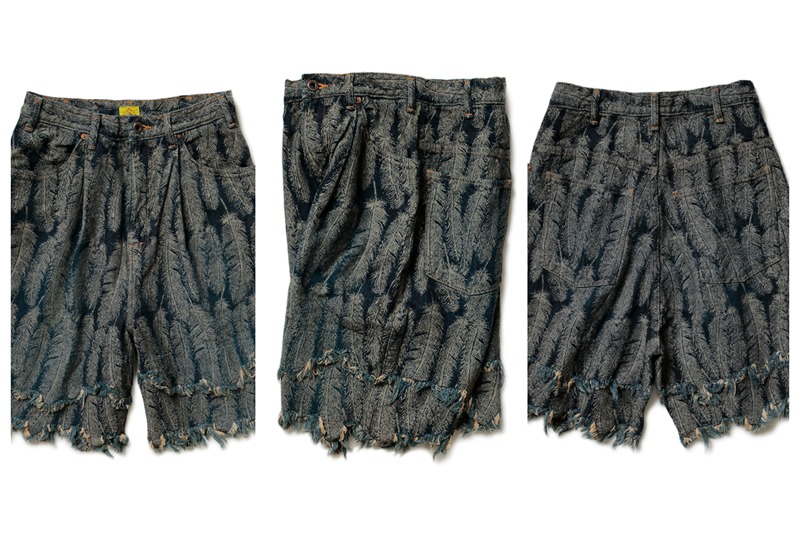 For more information, visit Kapital website .
Pic Credits : Kapital