An interesting article on Wall Street Journal explores how the premium denim labels cost $300 or more. For those who buy $50 jeans from Levi's , it is at many times unpalatable to see that the jeans are priced at $300 +.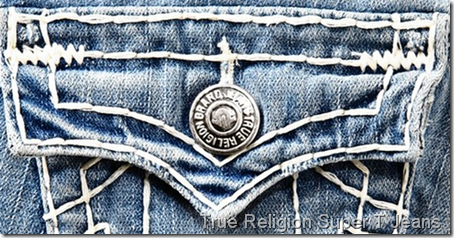 The market had started moving  in a direction since early 2000's when a  good amount of manufacturing started happening in the US. A True Religion jeans which costs $50 in US can end up being wholesaled at $150 and retailed at $335!! 
The margins in the chain are very high to cover the huge marketing budgets and other costs of working the line  in the US and with retail markups touching 2.6 to 3 times.. But there are also benefits for the manufacturers to produce in the US – keeping a close tab on fashion and reacting quickly. When Jeff Rudes, founder and chief executive of J Brand, saw designer Jil Sander's electric colors in New York's Jeffrey boutique earlier this year, he asked his designers to come up with a hot pink and an emerald green color for jeans. Five days later, the first, small run of jeans were shipping into Barneys New York. It would have taken months to get the same product out of a manufacturing unit in China. This kind of quick turnaround is a major factor for the premium brands to survive despite high prices.
But it is not that the prices of premium denim have not taken a hit due to the ongoing recession. Most of the brands have reduced their average prices below $200 and $150 is claimed to be about the minimum level to be qualified as a premium label – though we still have companies like Gap selling their 1969 jeans at around $70 or even Uniqlo selling at lower prices with fabrics still being from Japanese mills ! .  It is anybody's guess at what can be termed as premium jeans. If only very high priced labels are termed as premium jeans, we would have a very small % of jeans in US qualifying for the same – maybe around 1% – though their sales value at over $1 billion would not be insignificant.
It is also interesting to see the results from the WSJ poll on what average price the consumers are ready to pay for their jeans. Interestingly , about 15% consumers in the poll are still ready to pay over $250 for their jeans.. So the craze for premium denim continues !!