In our continued quest to get views of different stakeholders of the global denim industry , people whose views matter, we spoke to Andrea Vernier from Officina 39 Italy on how he sees the impact #Covidtimes will have on all of us. Sandeep Agarwal spoke to him to get his views on the situation and we reproduce the talk below .
Sandeep
Hi Andrea, I hope everybody is safe, your family , your friends etc everybody is safe during current crisis.
Andrea
Yes, we are safe, our team , friends and family also. What about you,your family and friends?
Sandeep
Everyone is good, we are under lockdown until May 03 here. Things are ok and we hope very soon all will be ok here, and I hear that situation in Italy is also improving and within a week or 10 days offices will be opened and all will start working. Is it so ?
Andrea
In Italy the situation is really tough, as of now we have over 170 thousand cases of Covid19 and unfortunately we've lost over 22,000 people. If you allow me , I would like to thank our doctors and nurses, they are doing something incredible. Italian system gave a great system to face this tsunami.
We've been in lockdowns for the last three weeks, and this is affecting the entire supply chain. We've received the suspension of around 70% of the orders , at this moment we're considering this suspension, not cancellation. Some of our customers informed us that many brands have canceled 90% of their orders. So it will be very tough in coming months for the entire textile industry.
Just for your information, I would like to inform you that we're working with only 50% of the workforce as of now and most of them are working remotely. Recently we also try to give our contribution in this emergency like situation by donating detergent for the sanitization. This is a difficult situation and we all should give our contribution, big or small , but we should definitely give our contribution.
Sandeep
That's great ! Hope all will be well very soon. Do you think in the coming one month or one and half months, Italy will come back to normal in the major part?
Andrea
In Italy, the lockdown is effective until May 3, but I don't know if we're going to open after that as everytime they extend the lockdown. So I am not sure if May 03 is going to be the last day of lockdown. So will the government order to reopen partially , I don't know but this will take time and I think this will take many months , not only a month or two to restart our activities. We all understand that the coming months will affect a lot of our industry, we can not hide it . I think we need to be transparent about it and the management needs to prepare for it.
We'll probably have 40-50% reduction in consumption or production of denim in future. I can not predict the exact reduction but I have discussed it with my father also, so I guess there will be a 40-50% drop in consumption/production in near future, not in the long term but in the coming months.
Many companies may not be able to continue its business and personally I believe that until winter 2021, the situation will be complex in Italy and in the entire Europe. Imagine that the stories which are closed now and maybe they will open in middle of may or june but practically for them summer season would be gone at that time.
The summer collection of 2020 is in the stores now which they will repurpose in next summer, so there will be a contraction in the production next year also for sure. As a consequence of course, the chemical and dyes production also suffer as far as the production and consumption are concerned.
So Sandeep, I think we have to rethink our business model in the coming months. It would be a big challenge for all of us and to remain in the market , a lot of money needs to be invested in new technology and innovation. I think these are the only ways to address the challenge and I think by 2022 we would have new opportunities, and these 18 months would be really challenging.
Sandeep
One of the questions which are coming up is about antimicrobial , anti dust, water resistant and other denims which help in health and wellness. What is your take on this and how can you help in this regard.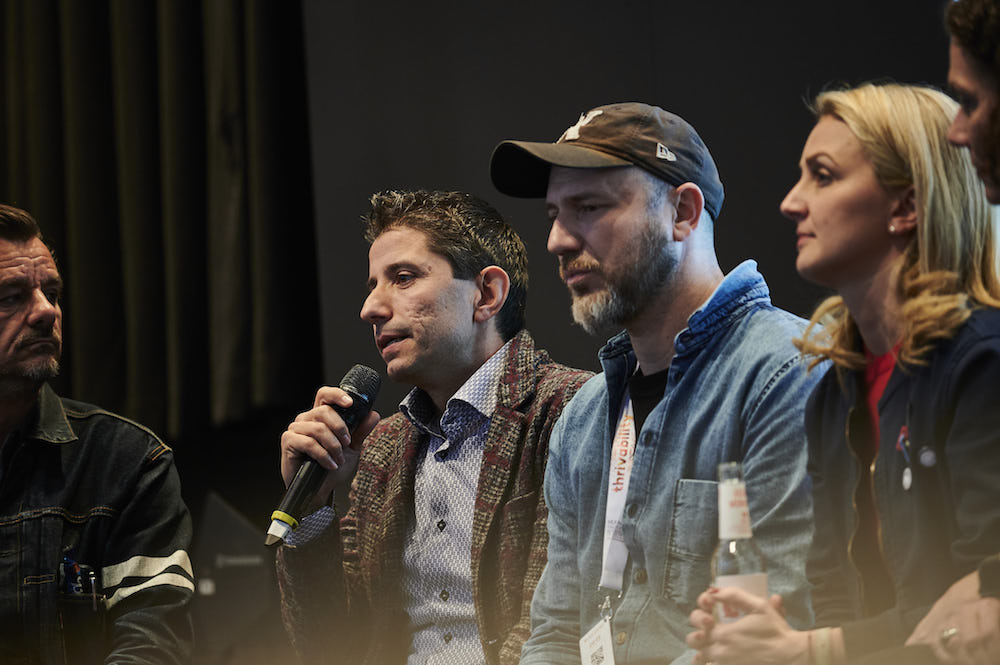 Andrea
I think Denim and in general the clothing apparel industry will work to develop more safe garments in terms of sanitization. But in this moment, especially in this moment, we don't have to feed false expectations and create fake marketing on the coronavirus emergency.
In recent weeks we have received several requests to offer products against Covid-19 !!! If they asked me, I guess someone in the market is offering that. My friends, we must all be serious here. Very serious. There is currently no adequate medicine or vaccine against Covid-19. How can we imagine that there is a product to put on fabrics against Covid-19 !! So please don't support fake news and requests. As always, we must be transparent and serious. Say what is possible today and what is not.
For example, it is possible to treat garments to obtain 99,8% sanitization. It is possible to treat garments with antimicrobial products with a certain resistance. But it will still be limited in time. Doctors disinfect their work clothes continuously.
So, maybe we'll have to think of giving the consumers some easier way to sanitize their cloth. I believe more in this. And as I already told you, we're studying new multifunctional products that may increase the sanitation of clothing.
Sandeep
What do you think about the consumer behaviour post this pandemic? I mean what changes we could see in their behaviour in different regions of the world?
Andrea
Probably it will depend a lot on whether the economic crisis will impact on each region. And also by the degree of maturity with respect to sustainability of each region. In general, for a certain period, I guess people will have less money to spend in clothing. I think people will be more careful about spending their money on buying products of superior quality and more durable. We have to go back to good quality products like in the 80s and part of the 90s. This is for me the only future.
Brands will have to attract consumers again, but also with beautiful products. Fashion must be beautiful. It must generate emotions. (In recent years it has been really flat). To do that brands will have to recover consumer confidence by offering transparent, sustainable, durable and quality products. People will probably buy less, but they will be willing to spend more on a better product.
Maybe it will go back to the 80s and 90s. When you dreamed of buying something for months. You were saving months to buy a specific item. I hope that in part we go back to those times. But with the main focus of sustainability.
Sandeep
How is sustainability going to be redefined in terms of what we have been saying for the last two-three years? There have been a lot of talks of sustainability and also some action but I really don't know how much good it was but in real terms how much it will make a difference in the coming months?
Andrea
I hope that some brands do not decide, given the crisis, to go back 5-10 years ago. I hope the brands will support even more forcefully the new sustainable technologies and chemicals.
But there is a real risk that some brands decide to produce even cheaper and poorer clothing. Here I believe will be the biggest mistake. We as Officina + 39 will certainly not follow this direction. We will engage even more to produce better quality products. To develop new technologies. New products with less impact on the environment. We were already working on some very innovative concepts. And frankly speaking we can't wait to be able to start again.
Sandeep I always respect everybody, I don't like to wish anyone bad things, but I guess that the companies that produced garbage (both in terms of chemicals and clothing) will disappear from the industry. These are the companies that with their policies in recent years have given more impacts on the environment. But the risk of going back in sustainability is there. For this reason I hope that the most virtuous companies in our sector (from brands to the supply chain) we can join in a sort of committee for rebirth and together to be able to push even more forward in true and concrete sustainability. We must join forces between those companies that believe in change. Who believe this is an opportunity to finally jump to the next step.
Italy was the cradle of the Renaissance after the crises of the late Middle Ages. I hope that my country, its history, its know-how can contribute again to this epochal and ever more necessary change and rebirth.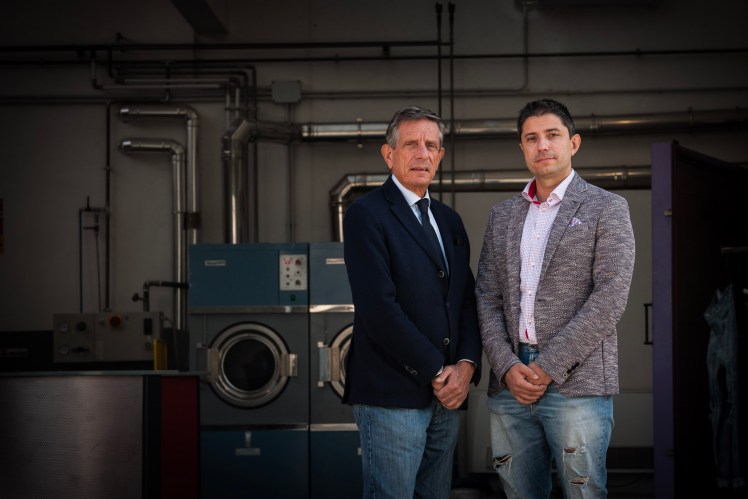 Sandeep
Two key changes in basic character of denim as an apparel product Post Corona
Andrea
Denim will have to be more durable (higher quality) and more beautiful. Consumers will have to fall in love with denim again. And desire it. The denim of the future will have to be like a new girlfriend, who gives fire emotions. (….my wife will kill me for this sentence)
Sandeep
Haha ! I hope not … What are the biggest positives you see from this situation, though it's a very difficult situation, still do you think any positives are coming?
Andrea
This lockdown situation certainly allowed me to enjoy my family and children. like never in the past. I don't think in the past 20 years I had ever spent 15 days without a flight and traveled. So for one side, this period is very stressful and gives worries for the management of the company and the various economic complications.
But for sure on the other hand, I am experiencing this period rediscovering some important aspects of life. And thinking of a new project with our Team in Officina+39.
Sandeep
Anything else that you may like to share .
Andrea
Let the last thought be dedicated to the millions of workers worldwide in the denim industry. Especially for those of more affected countries (in terms of production) like Bangladesh, Cambodia etc. Here I think that all together, starting from the brands we will have to work together to build a new sustainable model, especially taking into account this aspect.
We cannot think of leaving millions of people out of work. Today, sustainability is above all of this. I don't have a solution, but I believe that certain slogans should not be used at the moment. We have to be realistic. In Bangladesh millions of people who work in dry-processes. We cannot think we can do without them overnight. For me this is not sustainability, it is the opposite.