BLUEZONE has established itself as one of the world's most important denim fairs as well as the initiator of a strong industry community that stands for the future-oriented reorganization of the denim market.. On the 3rd and 4th of September, BLUEZONE will present the latest developments for denim, finishes, washes and ready-made solutions under the ALL RELATED theme in Halls 6 and 7, supplemented by vintage and timeless segments and the latest edition of BLUEFEST in the Bluepark.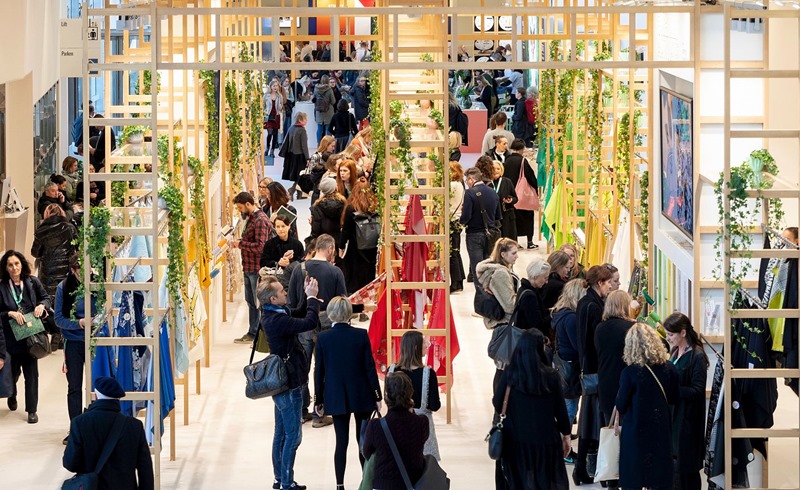 ALL RELATED
In the ever-changing denim industry, weaving mills, producers and manufacturers are now more than ever in direct contact with consumers and need to develop their marketing and communication skills in a similar way to denim brands. Until recently, an invisible border separated the players in the jeans industry from end consumers. Today's open-minded and curious customers now demand transparency not only from brands, but also from producers. At the same time, brands are transferring more and more responsibility to the producers. It is precisely in this interactivity that the new connection for interaction with end consumers lies. Blockchain, transparent distribution concepts and social media together build new standards that the industry itself must set. Weaving mills and manufacturers are part of an ALL RELATED chain of global value shifts in society.
'With BLUEZONE as one of the largest international denim trade fairs, a platform has been created that brings together experts, invited to pass on their know-how. This is where networking takes on a new dimension. New communication channels, transparent production chains and changing consumer behavior present the denim industry with fundamental challenges, but at the same time also offer great opportunities for a future-oriented BLUE Industry' – Sebastian Klinder, Managing Director MUNICH FABRIC START
ALL RELATED COLLAB PROJECT
The ALL RELATED COLLAB PROJECT at BLUEZONE is a defining showcase of how future collaborations can and will look like. This initiative combines creativity, cooperation, transparency and responsibility. International designers, fabric suppliers, additional manufacturers and producers have split up into 8 teams and have tried to realize their vision of a sustainable denim silhouette.
'With the ALL RELATED COLLAB Project we go one step further. This project is an unprecedented initiative whereby 23 BLUEZONE exhibitors have joined forces with designers to create an innovative vision of denim.' – Lucie Germser, Head of Communication & Design, Monsieur-T.
Innovation and sustainability are now and will remain central themes for denim. Innovation highlights presented at BLUEZONE :
Candiani claims to drastically reduce water consumption through its patented Kitotex technology, it is biodegradable and even helps to clean waste water. Conventional chemicals are no longer used. Naveena Denim focuses on eco-friendly, functional fibres, yarn engineering and presents "Zevolution", a denim made of environmentally friendly fibres instead of cotton and "Retrotech" a modern vintage cotton with a stretch admixture.
Texpro recycles 70% of the water used for production and uses laser washing techniques for dyeing and finishing. Bossa is launching the new "Eversoft" family series with new finishing technologies that are claimed to deliver extreme comfort and super soft touch.  Berto expands the "Pianeta" product range, which recycles production waste. Calik Denim focuses on "Selfsized Boost", a new concept for long-lasting favorites.
Thanks to the "Cactus Project", Kilim Denim uses a new technology that allows indigo to adhere better to the warp yarn, saving 93% water. Tejidos Royo presents , as they claim, the world's only Foam Indigo Dyeing technology, reducing water consumption by 100%, chemical use by 89% and energy consumption by 65%.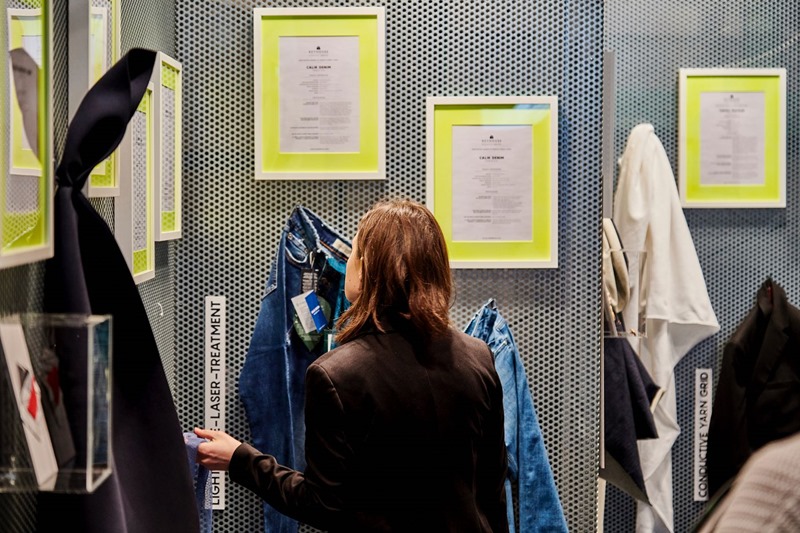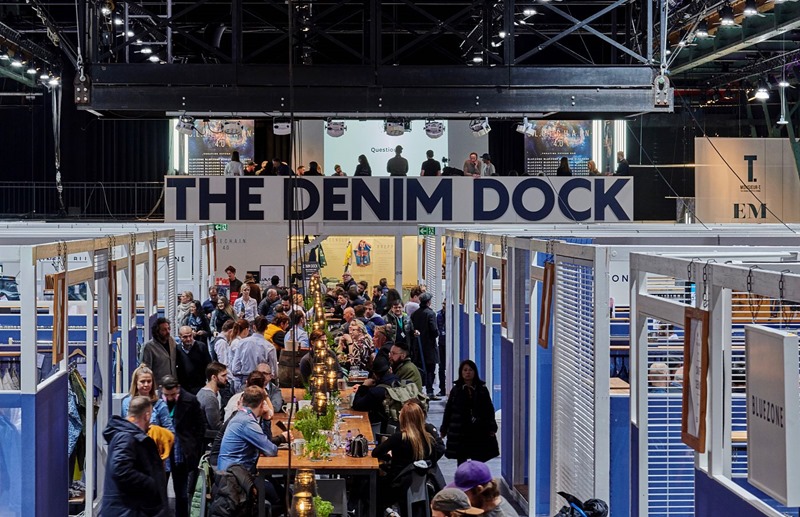 Candiani Denim and Ruedi Karrer – Collab
Candiani Denim and Ruedi Karrer celebrate their first, very special collaboration on the BLUEZONE. Candiani Denim makes Ruedi Karrer's dream come true: a self-created jean in a limited edition of 60 numbered models. Designed by Ruedi, developed by Candiani and made 100% in Italy by IMJIT. The sales proceeds go towards the expansion of the Jeans Museum in Zurich, founded by Karrer. The very special and very personal jeans project also includes a short film about the life and passion of Ruedi Karrer, which premieres on September 3rd in BLUEZONE.
DENIM TALKS
Today, consumers are demanding more and more from their denim. CARVED IN BLUE asks experts how they see the challenges ahead. The new video series courtesy of TENCEL™ Denim revolves around Collaboration, Cotton and Beyond, Closing the Loop and Future Thinking.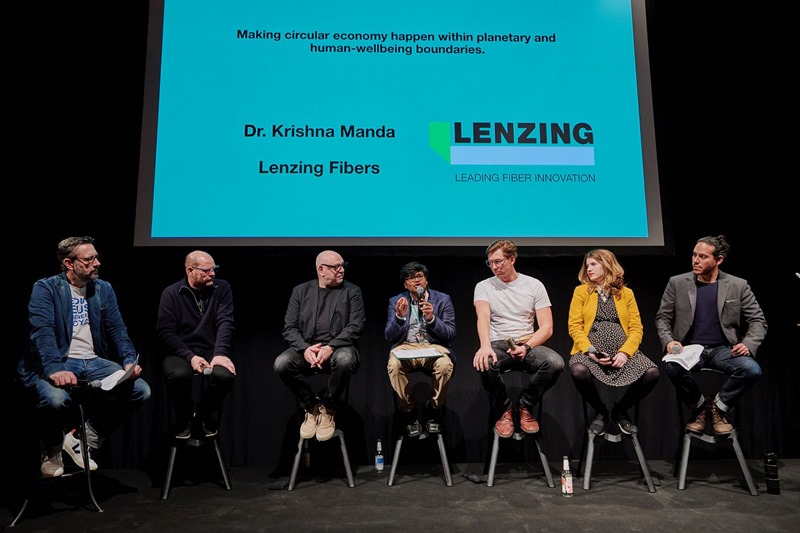 These and other relevant topics for the denim market will be explored in depth in talks and panel discussions by such names as Sportswear International, Monsieur-T., Archroma, Tejidos Royo, the Blogger's Hour and in the ALL RELATED COLLAB presentation on the long wooden table running down the centre of the BLUEZONE, which offers space for direct exchange and personal dialogue.
The full events programme can be found at >> events.munichfabricstart.com